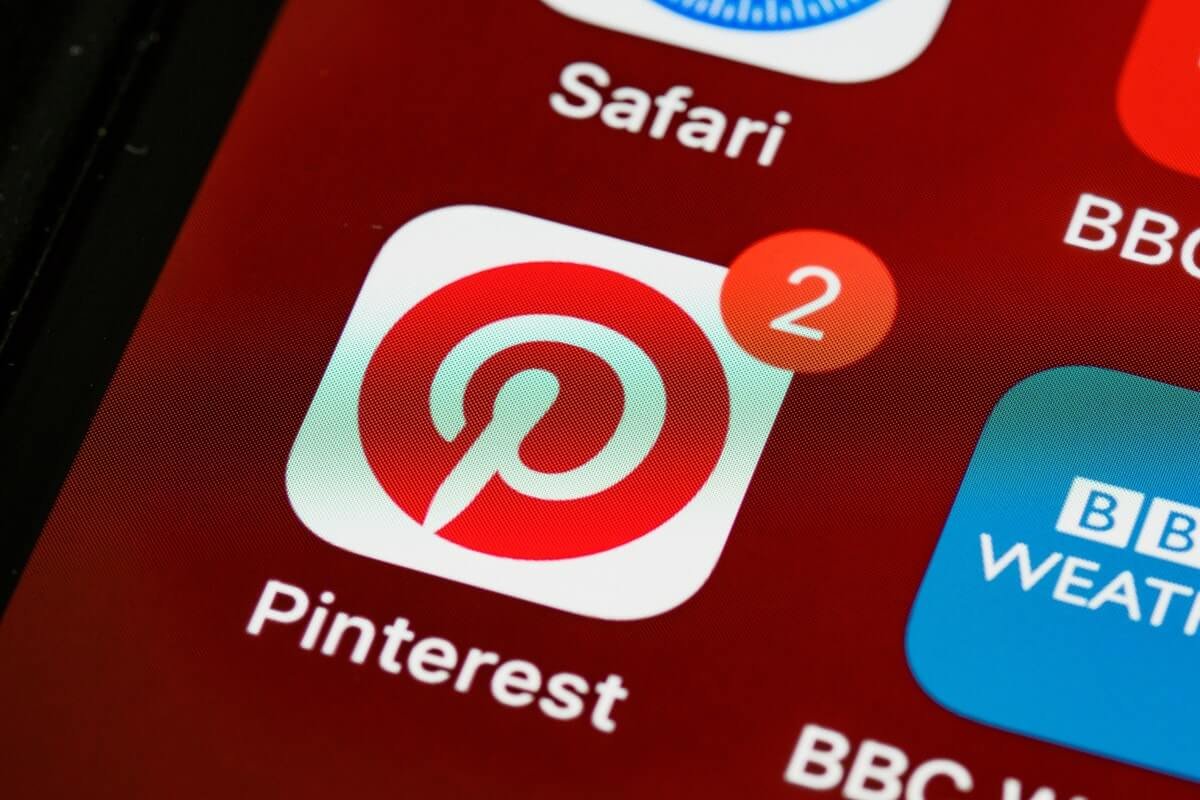 106 Pinterest Statistics 2021: Facts and Data for Marketers
We often hear about Facebook, Instagram, YouTube, and Twitter marketing and influencers more than we do with Pinterest. So we're left wondering, is Pinterest still popular in 2021? The answer is a resounding yes! The platform is still widely used up to this time. The Pinterest statistics 2021 in this article will show you why.   
Pinterest Statistics 2021 for Marketers
Pinterest is a social networking service that's particularly focused on image sharing. The platform was crafted and designed to enable users to save and discover information on the internet through images, video clips, and animated GIFs. Although the platform's marketing usage is barely heard of in some parts of the world, numerous brands and marketers have already invested (and rolled their ROIs, of course). 
So, if you're interested in advertising your brand on Pinterest, consider these relevant statistics.
Pinterest User Statistics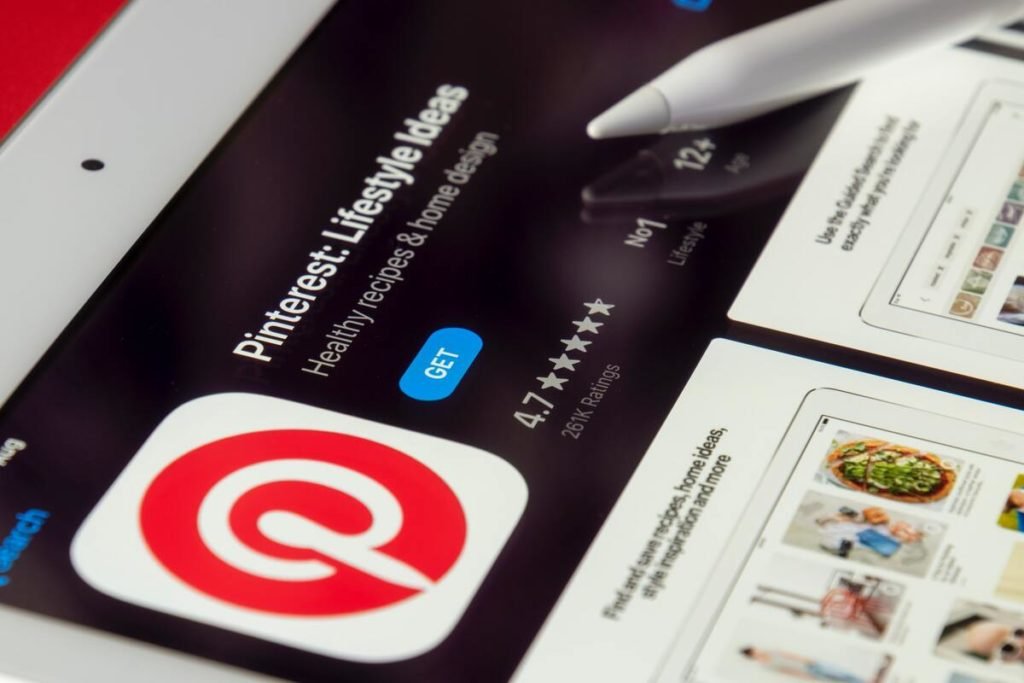 For brands and marketers, taking a good look at what demographic uses Pinterest would be helpful. It would give you an overview of vital Pinterest audience insights and the kind of users to expect once you enter the platform. 
General User Statistics
In 2020, Pinterest had 320 million active users every month—that's a 37% growth, closing in on TikTok and Twitter. 

Pinterest started with only 5,000 users. This year, the number of monthly active users skyrocketed to over 459 million. 

50% of Pinterest users reside outside the US. 

On the other hand, 30% of Pinterest users in the US are from suburban areas. 

Next to the US, the 2nd largest market for Pinterest users is Germany, with 17.5 million active users. 

Pinterest is known for recipes, DIY projects, handmade crafts, beautiful homes, and fashion. To make your own creative content, check this

Loomly review.

  

According to Pinterest statistics 2021, 98% of users copy something they've seen on the platform. 

85% of Pinterest users save pins using their mobile devices. 

Like any social media network, users are on Pinterest for various reasons. 49% of Pinterest users are on the platform to get entertained, while 70% search for accessories. 

Moreover, 78% of Pinterest users are all for branded content. 

50% of Pinterest users plan to spend more on food and cooking than non-users. 

Every Pinterest user can save at least 200,000 pins.
Pinterest Users by Age, Gender, and Status
Women account for 77.1% of Pinterest's user population, while male users constitute only 14.5%. 

What generation uses Pinterest the most? According to Pinterest's user demographics, 50% of Gen Z users and 35% of Millennials increase year after year. 

Users aged 18-29 account for 32% of Pinterest users. 

Meanwhile, users aged 30-49 account for 34% of Pinterest users. 

Moreover, users aged 50-64 account for 38% of Pinterest users, making this age group the highest the number of users. 

According to Pinterest demographics 2020, during Q2 of the said year, users under 25 years old doubled compared to users aged 25 and up. 

40 is the median age of Pinterest users, but the vast majority of the platform's active pinners fall under 40 years old. 

40% of male Millennials in the US are on Pinterest, while nearly 80% are female. 

Meanwhile, 4 in 5 moms in the US are actively looking for novel ideas and products on Pinterest.

Moreover, 80% of US moms who use the internet have Pinterest accounts. 

34% of the platform's users have a yearly earning of $50,000 to $74,999.

On the other hand, 38% of Pinterest users are college-degree holders. 

40% of new Pinterest signups are men. 

The all-time high of male Pinterest users was way back in 2015, where the number of men rose by 120%. 

On the other hand, 60% of Pinterest users have children aged five and below. 

50% of Millennial users claim Pinterest has helped them actualize their dreams. 

Moreover, 54% of Millennial users have been inspired to purchase extra items to upgrade their homes. 
To promptly engage with your target audience on Pinterest, check this SocialPilot review. 
Pinterest Usage Statistics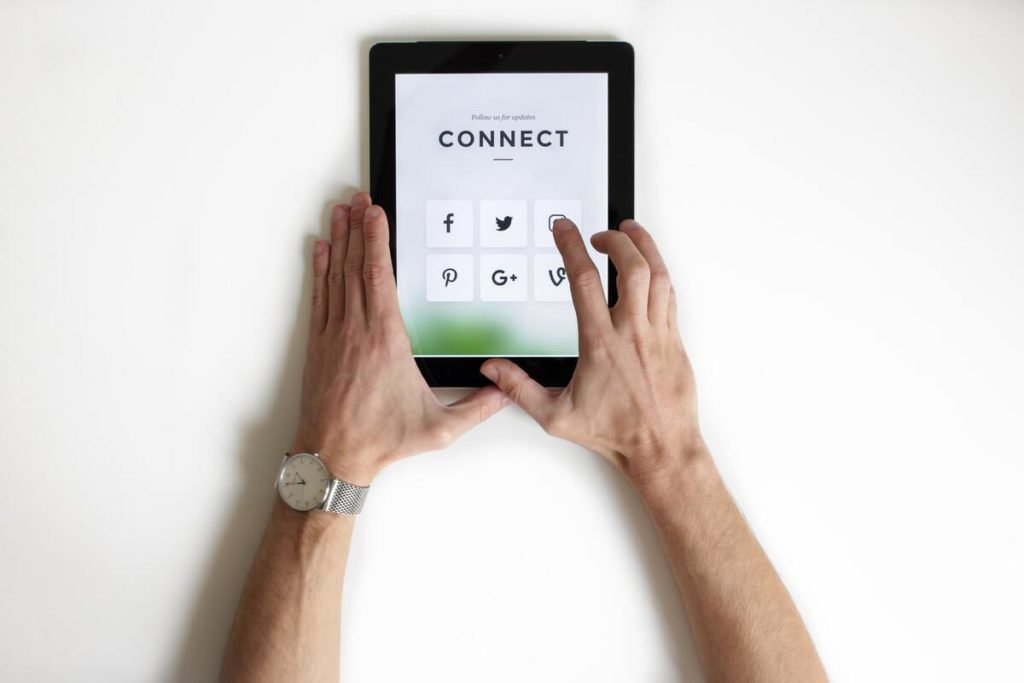 If you want to get a good grip on how the platform is commonly used and the depth of usage it receives, you might want to check out these relevant usage statistics. These statistics also show other relevant Pinterest trends to look out for. 
Almost 1 billion videos a day are watched on Pinterest. 

Video viewing grew by 200% year over year on the platform. 

Between Q4 of 2020 and Q1 of 2021, Pinterest had over 1.22 billion visits. 

Throughout Pinterest's 11 years in the business, users have saved over 240 billion pins; on average, that would amount to at least 533 pins per user. 

183 million pins are saved yearly during New Year, while 439 million pins are saved during Valentine's. 

97% of the 1,000 most famous searches aren't related to any brands. 

Pinterest is used by 86% of Millennials to plan their life's grand and small moments. 

Only 4% of US users and 8% of UK users utilize the platform several times a day. 

The best schedule to upload your posts is at 8-11 in the evening and 2-4 in the morning. 

In February 2021, a user's average time-spending amounted to 4.45 minutes. 

Pinterest is reported to be one of the best platforms for brainstorming. 

3.5 months is the projected time it takes for an average pin to reach 50% engagement.

41% of in-store shoppers claim to use Pinterest when shopping, making it their shopping assistant. 

Pinterest users are 14% more likely to do online grocery shopping than non-users. 

59% of Pinterest users utilize the platform to know more about the items they've already purchased. 
Pinterest Business Statistics
Based on user trends in Pinterest shopping, businesses are having a great time on the platform. If these statistics can't convince you to expand your business on the social network, what else could? 
50% of US users shop on Pinterest.

During the first half of 2020 or the early months of COVID-19 lockdown, the number of shoppers on Pinterest increased to 50%.

89% or 9 in 10 users utilize Pinterest for shopping inspiration. 

Moreover, a user spends more than 25% of their time on Pinterest for shopping.

85% of users pushed through with a purchase based on seeing branded pins. 

Meanwhile, users spend over 80% more on retail than those who are non-users. 

66% of users browse Pinterest to discover ideas they could trust. 

On the other hand, 61% of Pinterest users respond to a sponsored pin by making a purchase. 

Pins with season-specific content drive 10x higher awareness and 22% higher online sales.  

According to Pinterest statistics 2021, 93% of buyers push through with their purchase if the item is searchable through the image-search function on mobile. 

Almost 40% of Pinterest users are potential active consumers. 

Because of the booming shopping trend on Pinterest, 52% of US companies and 35% of UK corporations utilize the platform to grow their business.  
Pinterest Marketing and Advertising Statistics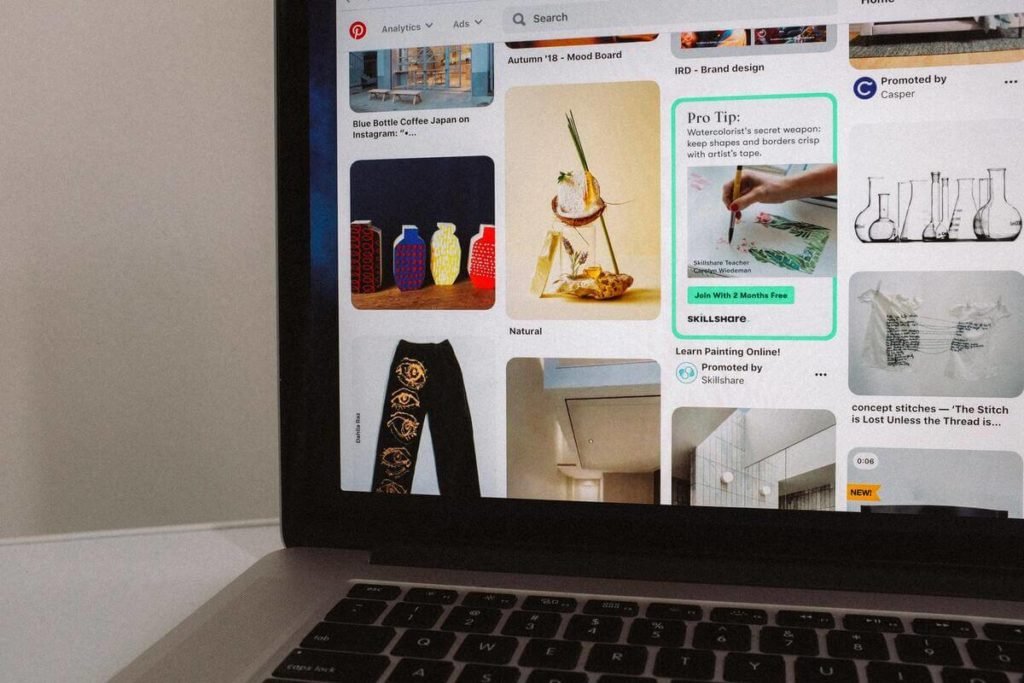 If you're looking forward to advertising your brand on Pinterest, you should check some relevant advertising and marketing statistics. Study also some Pinterest engagement rate benchmarks from the current and previous years for a complete analysis. 
General Marketing Statistics
More than 200 million users can be reached by advertisers on the platform.

Meanwhile, 28% of global marketers utilize Pinterest for marketing and advertising. 

Unlike other social media platform advertisements, Pinterest ads are 2.3x cheaper per conversion. 

The platform's shopping ad format is open in 28 countries in Europe and North America. 

Pinterest is ranked 1st for reputation by 92% of the platform's advertisers. 

According to Pinterest statistics 2021, the platform uploads 75% more shoppable catalogs for retailers. 

Unlike Facebook's 5-6 hours and Instagram's 48-hr life span, Pinterest posts have a longer life span of 3 months. 

77% of weekly Pinterest users claim to have discovered new products on the platform, making it an excellent marketing tool. 

Digital advertising is predicted to increase by 20% in 2021, and Pinterest is one of the frontrunners alongside Google and Facebook.
Sales and Engagement
In 2020, the platform generated almost $1.4 billion in advertising. 

During the Q4 of 2020, 6x more businesses utilized shopping ads on Pinterest, resulting in 85% higher engagement. 

In 2020, Pinterest's weekly conversions increased by 300%. The platform attributes this increase to check-out and add-to-cart conversions.  

Collection ads drive a 6% to 8% rise in total basket size. 

Moreover, pins that have 'new' in overlay texts drive a 9x higher aided awareness. 

The platform drives over 33% more referral traffic to shopping sites than Facebook. 

58.78% of Pinterest's traffic is from direct desktop, while 37.98% is from organic search. 

On the other hand, pins that generate a 61% higher email conversion lift are the ones that promote special offers or sales. 

1.4% of the platform's traffic comes from referring sites, such as Etsy and Amazon. 

A dollar spent on Pinterest marketing generates sales of at least $4.30. 

Moreover, Pinterest advertising produces a $2 profit per $1 spent. 

Since 2017, small business advertisers in Pinterest have experienced a year-over-year increase of 50%. 

Pins that highlight incredible life moments experience a 22% boost in sales. 

On the other hand, brands that utilize

Pinterest Propel

see a 3x increase in ad clicks than those that aren't on the program. 

Like any social media post, pins that include call-to-actions experience an 80% increase in engagement.  
Pinterest Growth Statistics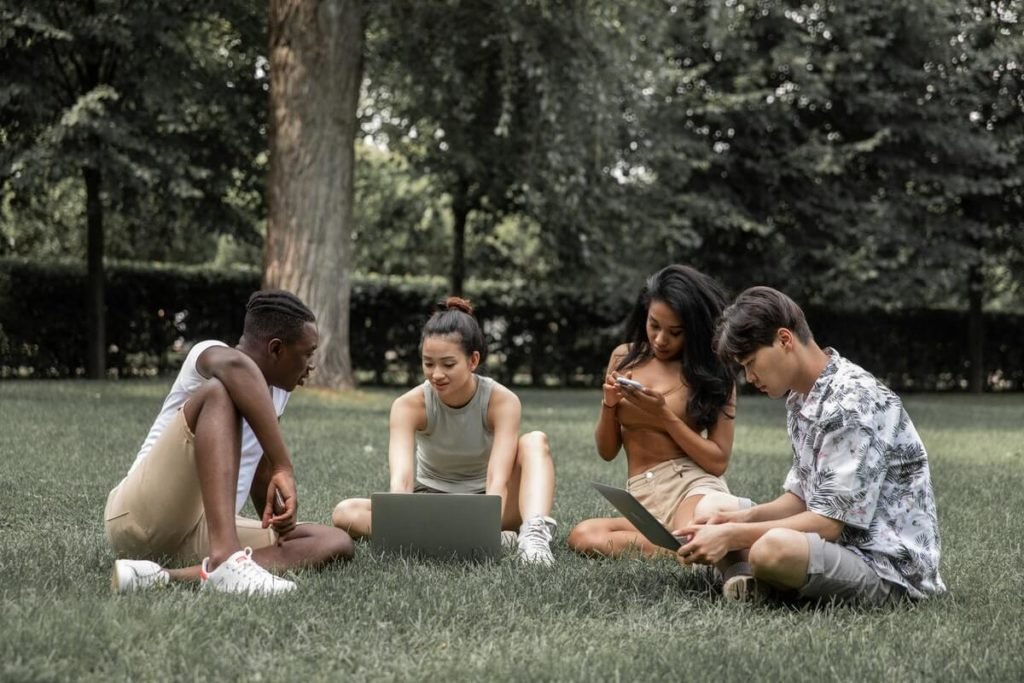 Checking the platform's growth statistics regularly can also be advantageous because who would want to invest in something that's not growing, right? Growth statistics would allow you to see how the platform is doing on a much larger scale. 
In terms of global active users, the 14th largest social network in the world is Pinterest. 

A 78% revenue growth was seen in Q1 of 2021. This amounts to $485 million. 

In the 4th quarter of 2020, Pinterest's international revenue almost doubled, and alongside this hike is the social network's 8% stock price increase. 

The platform's market value is a whopping $49.13 billion. 

Moreover, Pinterest is part of the "Top 10 Relevant Brands" in the United States.  

The platform's revenue is predicted to rise to $3.5 billion by 2023. 

Generally, Pinterest's average revenue per user scores are lower than the other platforms, but it's continuously growing. 
Pinterest General Statistics
These general statistics could be beneficial should you want to venture into Pinterest marketing and advertising, so check them out now! 
12% of searches on the platform contain an error in spelling. 

Unlike Facebook and Instagram, photos that don't contain human faces on Pinterest get more pins than those that have. 

Meanwhile, Pinterest statistics 2021 revealed that only 0.3% of pins have videos. 

There are over 1.7 billion recipe and cooking-related pins on the platform. 

158 is the average number of pins that an active female user saves.

Meanwhile, an average Pinterest post is repinned at least 11 times. 

In 2020, the number of Pinterest boards surged by 35%. 

Moreover, fashion-themed boards accounted for the 95% board surge, beauty accounted for 44%, and home decors for 36%. 

In 2020, at least 56 million users actively engaged with home-related content. 

Meanwhile, 97% of Pinterest searches aren't related to a brand. 

Trending searches on Pinterest include 'fun couple activities,' 'cottagecore fashion,' and 'kitchen storage solutions.' 

The most popular search category on the platform is 'Holiday.'

On the other hand, 91% of users claim Pinterest to be a positive virtual space. 

On Thursdays, fashion-related pins are the most popular. 

Pins with 100 to 200

character descriptions

are more popular than those with fewer character descriptions. 

In 2019, the most popular category that gained so much attention was travel. 

Who has the most followers on Pinterest 2021? Designer and blogger Joy Cho, a.k.a

Oh Joy,

owns the top spot with 15 million followers, followed by

Poppytalk

with 10.5 million,

Maryann Rizzo

with 9 million, and

Mamas Uncut

with 8.5 million followers. 

At the end of its fiscal year 2020, Pinterest had a 15% increase in its number of employees, and engineers currently make up over 25% of the workforce. 
Market Your Business on Pinterest Now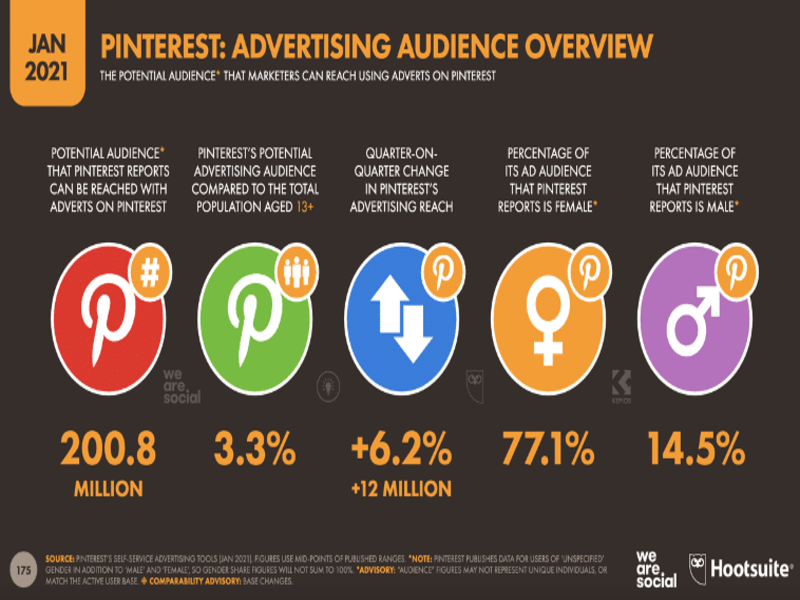 Pinterest might not be as popular as Facebook and Instagram in terms of number of users, but it's a superb platform. As revealed by the Pinterest statistics 2021 above, the platform's users are growing and marketers find it a prime space for ads. The social network is more than just a place for viewing images and videos—it's one of the starting points for consumers that can contribute favorably to your business and help you pin your way to success! 
To get started with your Pinterest marketing venture, read "The Complete Guide to Creating Content and Trending Topics for 2021."
Resources: