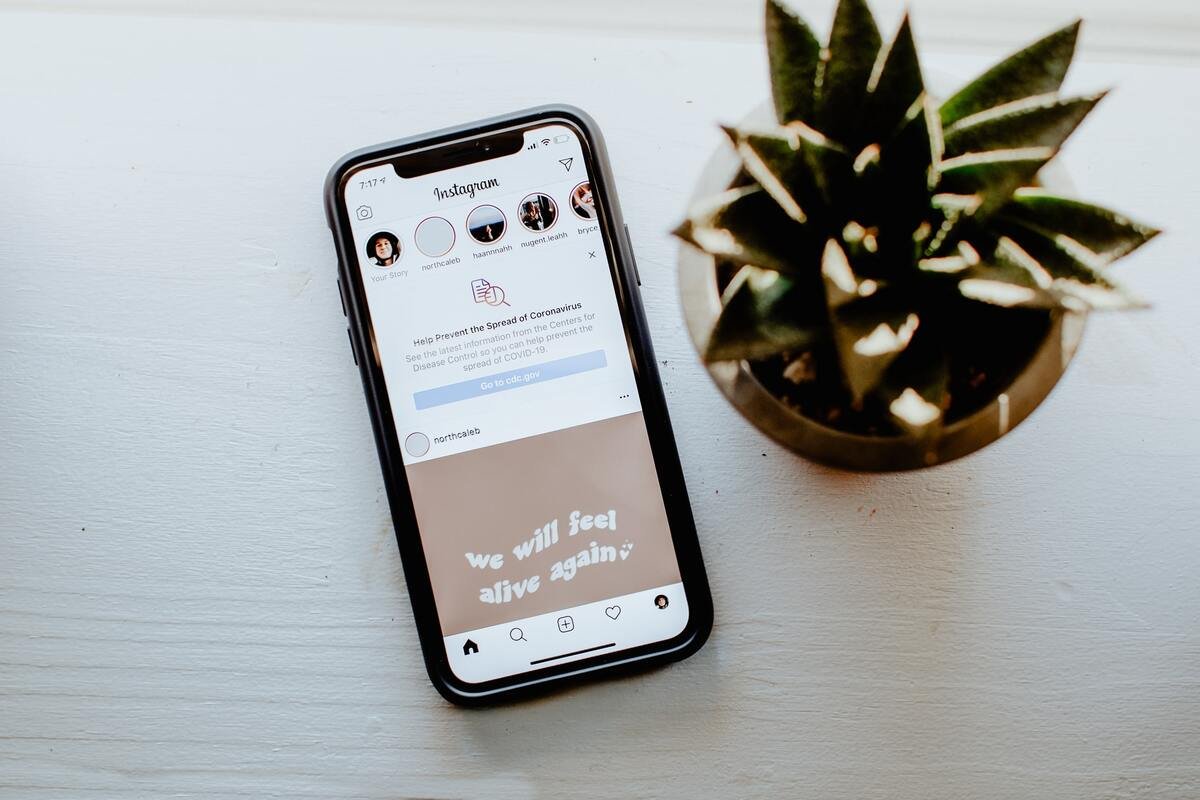 171 Short Instagram Captions That Will Get You Noticed
When trying to make your Instagram feed look appealing, one of the easiest and most effective ways to catch someone's attention is through text-based captions accompanying your pictures. Short Instagram captions will help you do just that, with simple and straightforward descriptions guaranteed to grab the reader's attention and encourage them to follow you and check out your profile.
171 Short Instagram Captions That Will Make Your Feed Stand Out
Instagram captions are the perfect place to grab people's attention and get them to stop scrolling and check out your photo. But while you can use some of your caption space to give information about your photo, it's better if you use that space to intrigue people and entice them to click on the link in your bio. 
If you're looking to sell your product or service and want to get attention on Instagram, this article will tackle some of the best short Instagram captions that will definitely get people to notice what you have to say.
What are Simple Captions?
Captions can be simple or they can be more complex. Nevertheless, good captions help explain the graphic and provide additional information that isn't conveyed in the image itself. Here are some of the simple captions you can use in your next Instagram post:
just double tap

livin'

screw perfect

happy lil thang

vibin n thrivin

too sweet

oh well

chaud foutoir (hot mess)

no regrets 

know your worth

enjoying life

all smiles

bloomin

keep it simple

simple but significant

doing better

rollin' with the homies

livin' a little

pretty & profitable

life is beautiful
What are Cute Insta Captions?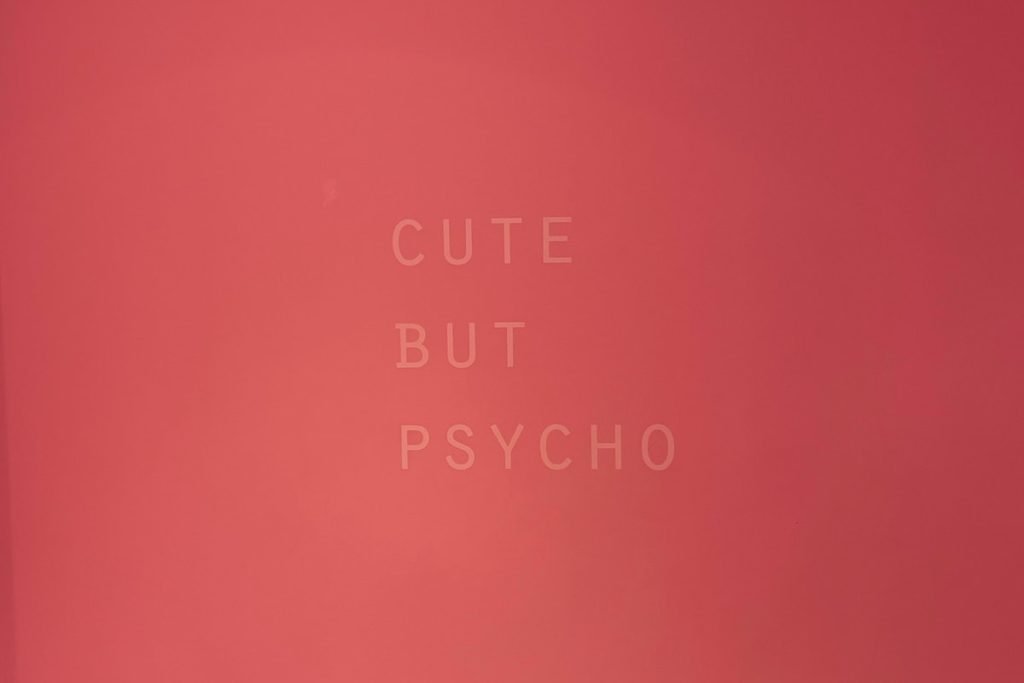 A cute caption for Instagram post can make your photos more fun and interesting to look at. They can also help show off your personality and make you stand out from the rest of the people on the social media platform. Here are some of the best and cutest short Instagram captions we've found:
chin up buttercup

kinda unbothered

tight jeans, loose morals

double bubble disco queen

nothing gold can stay

you are my sunshine

cute but psycho

day by day

the place to be

so happy :))

smile always

all in all

feeling at ease

dancing in the rain

pretty mind

give me a hug

sweeter than honey

bliss

happy vibes today

cheesin'

summer glow

a colorful mind

happy soul

lost in you

out n about
What are Clever Captions?
Clever captions can make a mundane photo interesting or provide insight into the photographer's frame of mind. By adding a clever caption to a photo, photographers can share a little bit of themselves and entertain readers while adding some levity to their content. 
Here are some clever and short Instagram captions you can use in your image or video post to show off your wit and humor to your followers:
The human body is 90% water. So basically, we're just cucumbers with a lot more anxiety. 

You're on my side or in my way. Choose wisely.

There's always a wild side to an innocent face.

World changes by your example and not your opinion.

Friday feelings on Tuesday.

Better an "oops" than a "what if."

Personality can't be photoshopped. Get your own.

I got my own back.

Throw sass around like confetti.

Emotional stability? As good as an IKEA table.

Life is short. Smile while you still have teeth.
Business Instagram Captions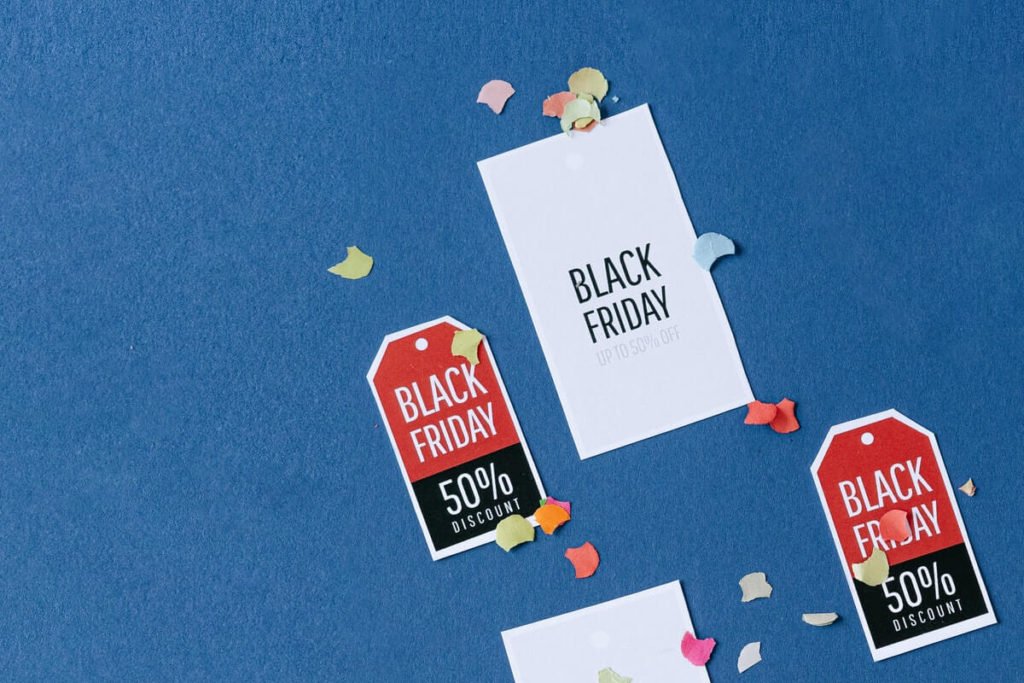 As a business owner, using Instagram can be a great way to connect with customers and promote your products or services. But if you're not sure what to say in your posts, you may not be getting the most out of this social media platform. Here are a few business-related captions on Instagram that will make your posts more interesting and engaging:
Hey! Did you know we offer FREE delivery on all orders, and we ship worldwide? Check the link on our bio for more details. 

We got a new product in the pipeline. Check back for an exciting announcement on [date]. 

At [company name], our best asset is our people. Meet the team!

A look at the [product name] launching online on [date].

Only a few hours left! Grab [discount] off [product/category] while they're still here!

Ever wanted to try some of our [product]? Well, here's your chance! Enter our giveaway and get a chance to win!

We know how much you love the holidays, so we've decided to give you a little treat. Here's [discount] off on us! Use code: [code]. Valid until [date/time].

We did it! [details of achievement or anniversary]. 
If you need a tool that can help you generate great business captions, try the one in this PromoRepublic review. 
Funny Instagram Captions
While Instagram can be used for serious purposes, it can also be used for fun. Some people use the app to post funny photos and videos, and they often use funny captions. Here are some of the best funny Instagram captions:
Reality called, so I hung up.

Confidence level: Kanye West.

I'm not fat. I'm just easier to see. 

There are 16-year-olds competing at the Olympics and I still push on pull doors.

Nothing is illegal until you get caught.

I'm not feeling lazy actually. I'm just incredibly motivated to do nothing.

Today I plan on being useless as the G in lasagna. 

Current stress level: Kim Kardashian losing her diamond earring in the ocean.

When I feel like giving up on my dreams, I keep sleeping. 

The best workout is a cross between a lunge and a crunch. Lunch. 

Mirror: you look amazing today. Camera: nope, you don't. 

I'm on a seafood diet. When I see food, I eat it.
Selfie Instagram Captions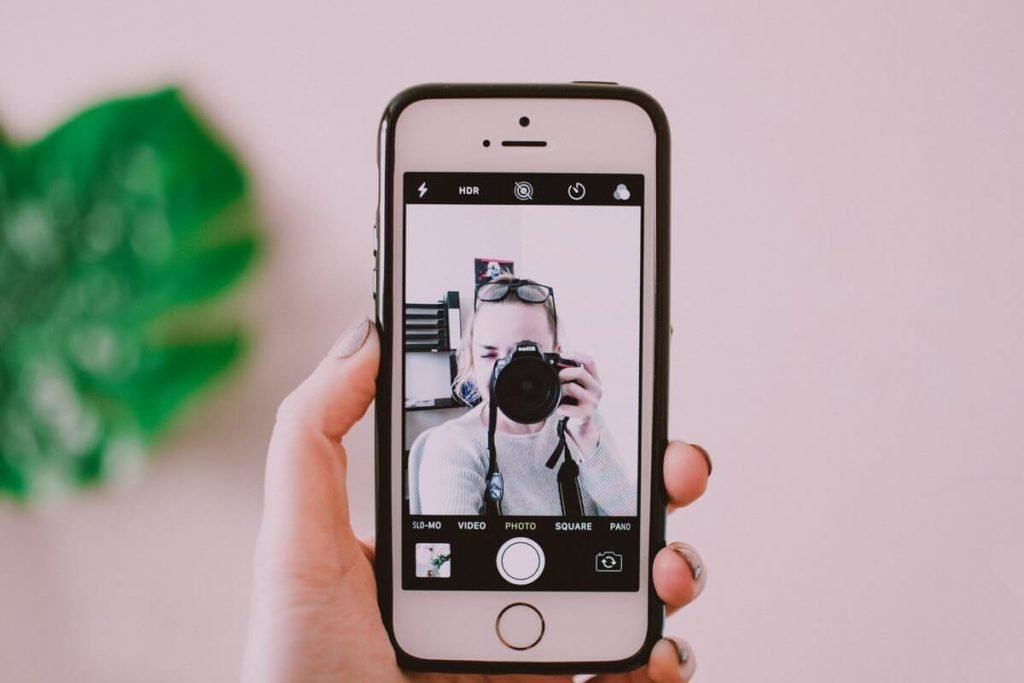 Selfies have quickly become a normal way for people to document their lives on social media. For many, taking and posting selfies is a fun way to show friends and family what they're up to. But what if you don't have anything interesting to say in your selfie caption? Or worse, what if you can't think of a good caption at all?
Don't worry, we're here to help. Below are a few ideas for selfie captions to get you started:
the best of me is yet to come

N E W V I B E

look alive

sittin' pretty

be your own type of beauty

this señorita needs a margarita

on to better things

b l e s s e d

living life

but first, let me take a selfie

just updating the "this is her" pic

perfectly imperfect

thick thighs and pretty eyes

back like i never left

all the feels

lookin like a doll but you can't play with me

angel energy

stay cozy

make 'em stop and stare

you have every right to a beautiful life
Vacation Instagram Captions
There's nothing like the feeling of being on vacation. The sun, sand, and surf can be a welcome change from the norm. However, one thing that can make or break vacation is the Instagram caption.
Looking for the perfect vacation Instagram caption? Here are some of our favorite short Instagram captions for you to use on your next trip.  
vacation calories don't count

Adventure, here we come!

Memories made together, last forever.

catch flights, not feelings

It's not polite to keep a vacation waiting.

collect moments, not things

The only vacation you'll ever regret is the one you don't take.

passports and palm trees

vacation mood: on

out of home

take me anywhere

paradise exists

my fav place to be

90% happy, 10% burnt

so far, so good 
Match good captions with the perfect visuals. Want to learn how? Read this Dash Hudson review. 
Holiday Instagram Captions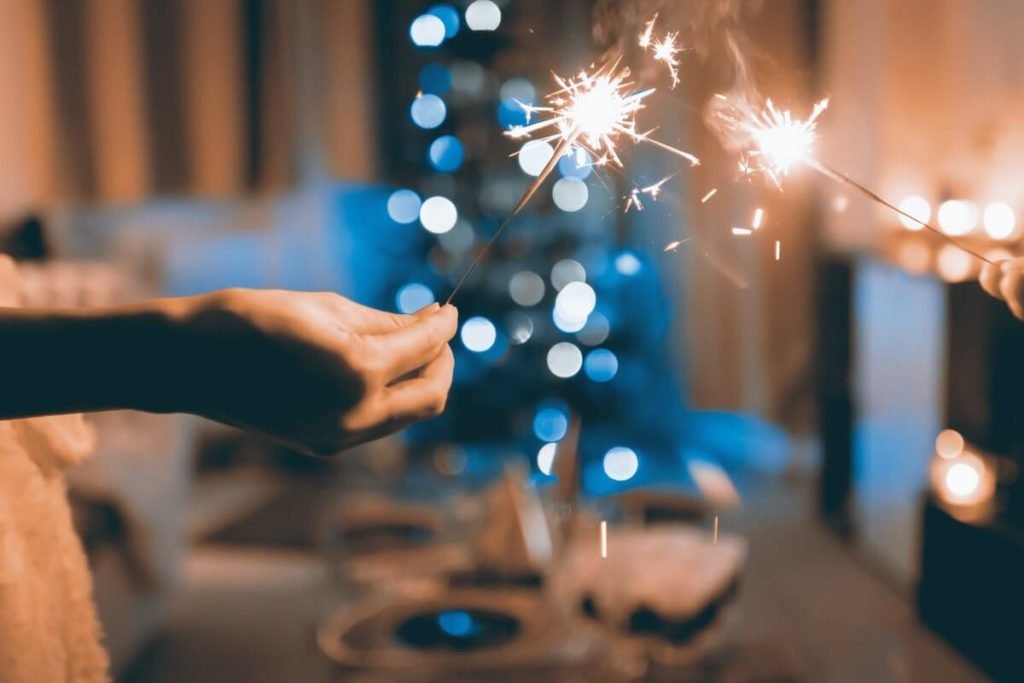 Holiday Instagram captions can be the perfect way to show off your festive spirit on social media. Whether you're spending the holidays with family, friends, or by yourself, there are plenty of ways to make your photos special. Here are a few holiday captions you can use for your next Instagram post:
holidaze

feeling festive

it's that time of the year

holiday cheer

holiday magic

all roads lead home for the holidays

Sip, sip, hooray!

save water, drink champagne

new year, same me

starting off the year on the right foot
Seasonal Instagram Captions
Seasonal captions are a great way to show your personality and your love for all things summer, fall, winter, or spring. Here are some of the best short Instagram captions for each season:
Summer
endless summer

trippin' on the skies

feeling the sunshine

good and sunny vibes only

that summer feeling

good times and tan lines

i sea you

sea, sun, and smiles

i never want summer to end

sandy toes and sun-bleached nose
Fall
first signs of fall

autumn, here you come

golden leaves, no worries

colorful season is here

pumpkin spice time

free fallin'

leaves turning gold

falling for fall

painted in the colors of fall

autumn skies & pumpkin pies
Winter
hot chocolate weather

meet me under the mistletoe

let it snow

winter days

cozy nights, Christmas lights

winter wonderland

fairy lights and long nights

best time of the year

cold hands and warm hearts

it's beginning to look a lot like Christmas
Spring
the earth is blooming

I smell spring!

find me in a flower field

stop & smell the roses

live life in full bloom

Honey bees and flowers, please!

cherry blossoms and the sun

Smile cuz it's spring break my friends!

springtime has arrived

new beginnings
Quote Instagram Captions
Quote Instagram captions are a great way to express your feelings and show off your personality. They can also be a way to show support for a friend or loved one. By using quotes, you can add some extra personality to your photos. Here are some of our favorite quotes for Instagram captions:
"

Whatever is good for your soul, do that."

-Anurup 

"Having the dream is easy, making it come true is hard."

-Serena Williams

"Be heroes of your own stories."

-Constance Wu

"There's a dream that I've been chasing. Want so badly for it to be reality."

-Justin Bieber

"If you think adventure is dangerous; try routine. It's lethal."

-Paulo Coelho

"Learning is a gift. Even if pain is the teacher."

-Maya Watson

"If you have a garden and a library, you have everything you need."

-Marcus Tullius Cicero

"I don't know where I'm going, but I promise it won't be boring."

-David Bowie

"The future belongs to those who believe in the beauty of their dreams."

-Eleanor Roosevelt

"A journey of a thousand miles begins with a single step."

-Chinese Proverb
So, What is the Best Photo Caption?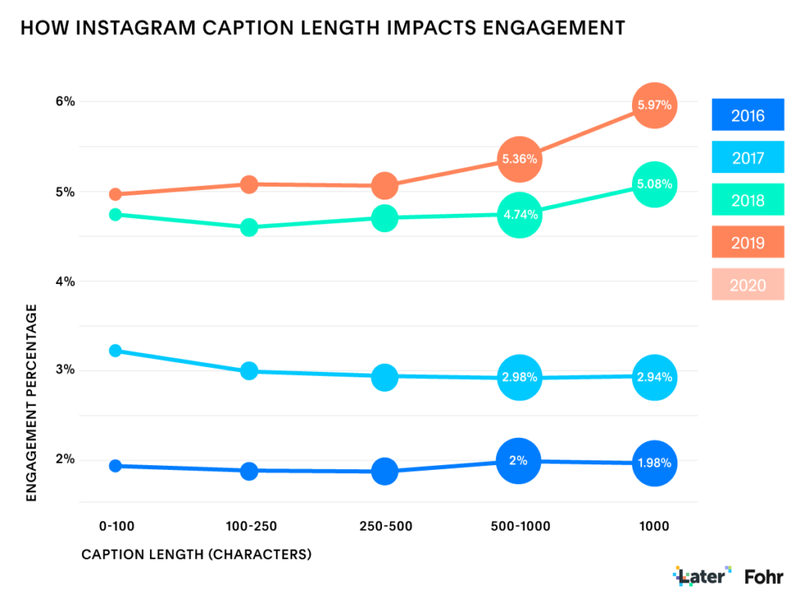 When it comes to short Instagram captions, attitude and personality matter. And the best photo caption is one that's creative, witty, and engages the reader. It should also be relevant to the photo and capture the essence of what's happening in the image. 
Using short Instagram captions is a great way to keep your posts concise and interesting. They can also help you to communicate your message more effectively. By using short captions, you can make sure your that followers will read your posts and they'll be more likely to engage with your content. So, don't be afraid to try out some short captions on your next Instagram post!
Want your posts to reach more people on Instagram? Learn how in this article: "Instagram Impressions: What Are They and How to Get More of Them."