Traditional marketing has been overtaken by digital marketing as more and more people are immersed in social media most hours of the day. Social media platforms and targeted ads provide the possibility of real-time interaction between brands and consumers. Hence, brands have increasingly utilized digital marketing and hired digital marketing agencies to help in their campaigns. 
Top 20 Digital Marketing Agencies
Today, consumers don't just expect brands' mere digital presence; they trust those with an established digital footprint. There is no denying that it would be difficult for brands to establish a digital footprint without the help of a digital marketing company. 
In this post, we've compiled a list of the renowned and most advanced agencies in the digital marketing field to help you determine the best fit for your business. 
What is Digital Marketing?
In simple terms, digital marketing is promoting a brand through a meticulously crafted marketing strategy. Some of the tools to use in building a campaign are search engine optimization, content, and design. 
If you're interested in a platform that allows you to perform all your digital marketing efforts at an optimal level, read this Orpiva review. 
What is a Digital Marketing Agency?
A digital marketing agency helps businesses with their digital marketing efforts. They utilize data and analytics to strategize the promotion, engagements, and sales of their client's online campaigns. These campaigns should attract the target customers while educating them about the product. 
A digital marketing agency works and collaborates with the client to determine their goals and needs and construct a campaign that would increase the brand's overall revenue and drive positive results. The agency is made up of a team of digital marketing professionals who individually specializes in a particular marketing aspect. They determine the strategy suitable to your brand and manage the campaigns from the beginning until the end. 
So which is the best digital marketing agency? There are many digital marketing agencies all over the world. Here's a list of the top 20 best digital marketing agencies.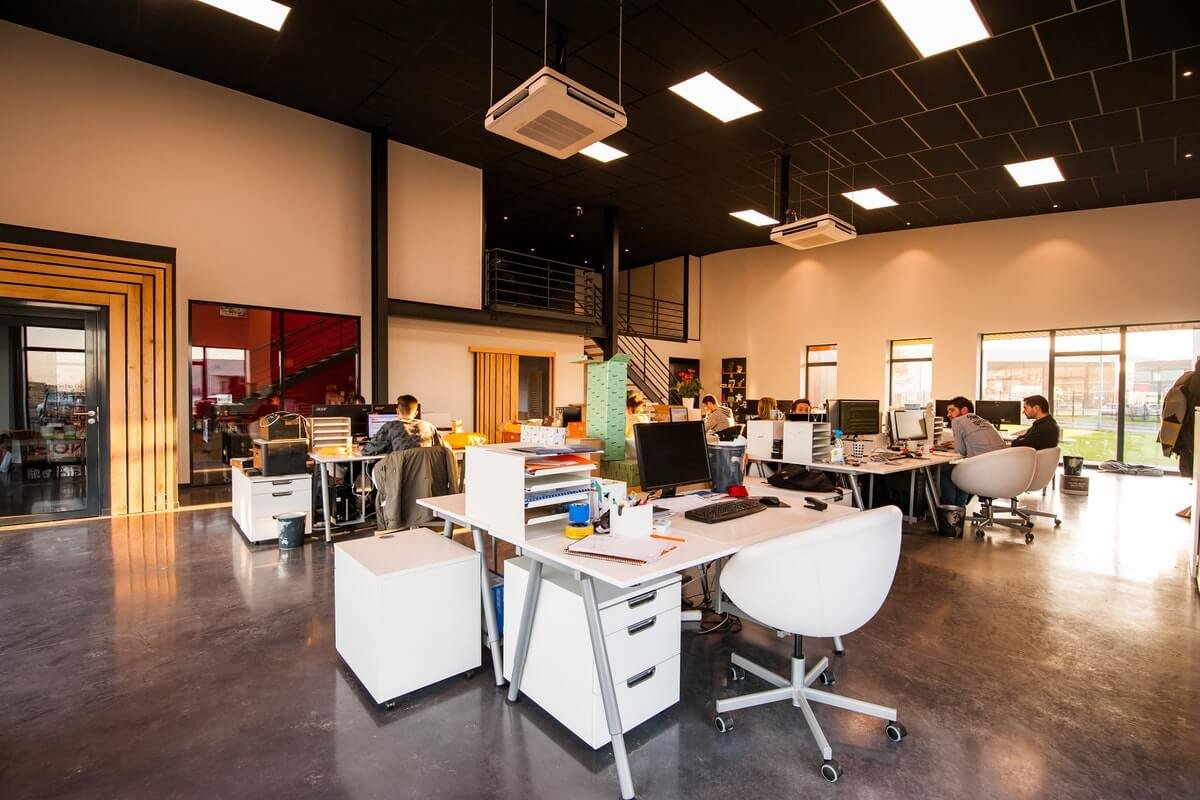 Ignite Visibility
On top of our list is Ignite Visibility. This agency, led by John Lincoln, is one of the most-awarded in the industry. It specializes in SEO, social media, paid media, email marketing, and CRO. The best thing about this agency is it has a proprietary forecasting system that allows clients to hit their quarterly goals with consistency. 
Ignite gained the following awards: Search Engine Land: Search Marketer of the Year, Proprietary Digital Marketing Forecasting System, San Diego Business Journal: Best Place to Work, Google Certified Premium Partner, and Microsoft Premium Partner. Some of its former clients were EOS Fitness, Doordash, Tony Robbins, and COX Communications. 
WebFX
Founded in 1996, WebFX focuses on performance and provides services designed to increase phone calls, qualified leads, and transactions for their clients. The agency has over 250 professionals and experts who serve clients through PPC, SEO, web design, and more. They also partner with Google, Bing, Facebook, and Salesforce.
WebFX used to work with Wrangler, FujiFilm, Verizon, and Buffalo Wild Wings. The agency also received notable awards such as the Inc 5000 Hall of Fame, Google Premier Partner, Dealcrunch Editor's Retail Choice Award™: Performance-based Web Marketing Services (2017), and Millenials Best Place To Work.
Titan Growth
Titan Growth, a California-based agency founded in 2004, is an advertising and marketing firm that primarily offers digital strategy services alongside pay-per-click and search engine optimization services. 
Titan's former clients were Days Inn, La Valencia Hotel, Karisma Resorts, Tuscany Pavers, and Classy Closets. The agency is a LinkedIn Marketing Solutions partner, Facebook Blueprint Agency partner, and Microsoft Agency partner. It received the following awards: SDBJ Best Places to Work, SE Land's Best Agency, Bing Top 100 Agency Award, and  Inc 500/5000 List for 8 years in a row.
SocialSEO 
SocialSEO is an agency that specializes in PPC, SEO, and social media. It has three offices in Colorado and one in Phoenix. With a team of nearly 70 employees, the agency is committed to helping its clients market their brands and rank in search engines. 
The SEO-focused firm used to work with Life Skills Recovering Ranch, The CE Shop, ClarkLand Surveying, and MailMyStatements. It garnered the Forbes Agency Council, Inc. 5000: Fastest Companies in America (2017) and Colorado Springs Business Journal: Best Advertising & PR Firm (2017) awards. 
Big Leap
Big Leap, a digital marketing agency in Utah, supports companies in their organic reach and lead-generation growth. The agency specializes in areas similar to other agencies, such as social media marketing, content marketing, SEO marketing, reputation management, and conversion rate optimization. One of the biggest projects of the agency was helping a skincare company bounce back after receiving negative reviews from the media. 
Its former clients include Pluralsight, Workfront, Avis, Nomatic, Nu Skin, and AlphaGraphics. The awards Big Leap received are Inc. 5000 (2016, 2017, 2018, 2019), Entrepreneur 360, Best Company Culture and Best Company for Women, and The Sammy Award: Sales and Marketer of the Year.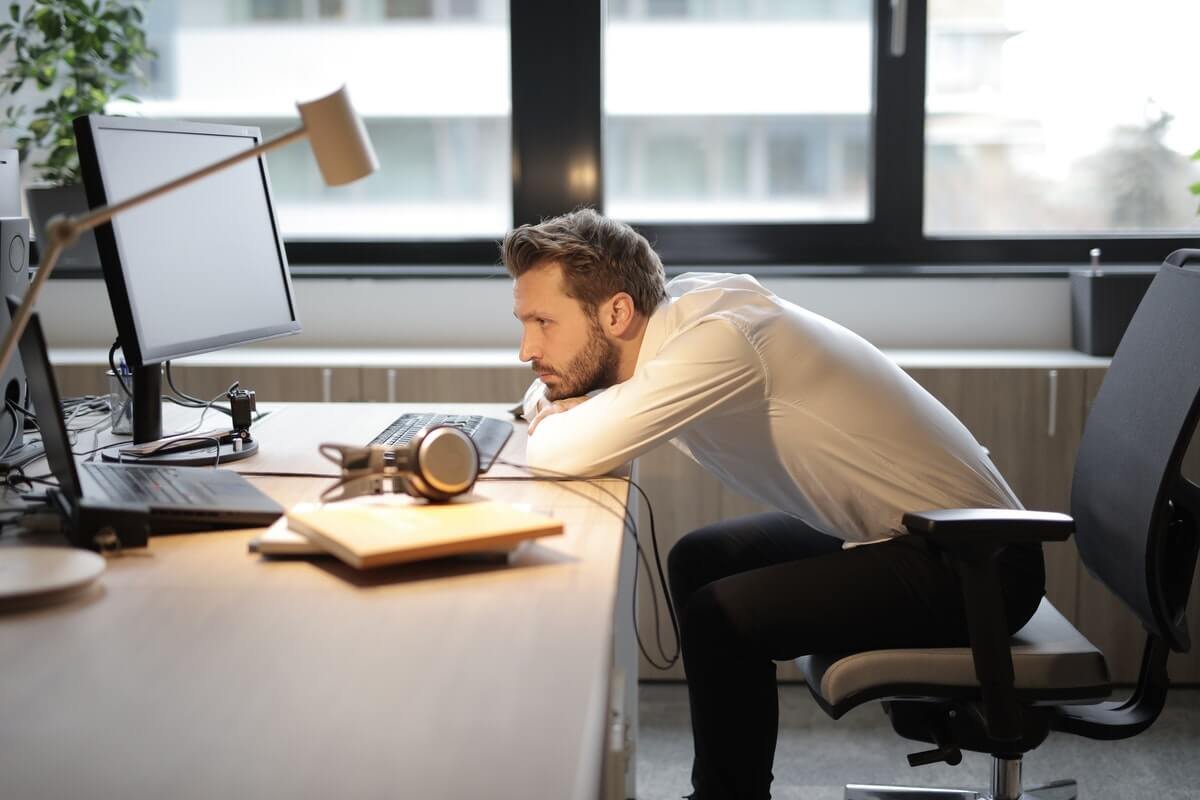 Thrive Internet Marketing Agency
Driven by results, the Thrive Internet Marketing Agency has been serving management and digital consulting services since 2005. The agency specializes in website design and development, social media marketing, SEO, CRO, PPC management, Amazon marketing services, and video production. 
Thrive worked with Berryman Products, Daryl Food Relocation and Logistics, and D&D Beyond. Being among the top 20, the agency received several awards, such as the Inc 5000 Fastest-Growing Private Company (2019, 2018, 2017), Google Premier Partner,  and Fort Worth Inc.'s Entrepreneur of Excellence Award Nominee (2018).
SEO Brand
Like SocialSEO, the SEO Brand agency focuses on technology-infused SEO. It specializes in blog management, public relations, website development, content marketing, and other Amazon-specific services. 
The agency worked with notable brands, such as Forbes, Ritz Carlton, LG, Giorgio Armani, Mont Blanc, Starter, and Sotheby's International Realty. SEO Brand's awards are Best App Store Optimization Company USA 2016 & 2017 and the Best SEO Reseller Company Switzerland 2017.
SmartSites
SmartSites, founded in 2011, has a team consisting of approximately 100 developers, designers, writers, problem solvers, and marketers who take serious efforts to make their clients' websites successful. It highlights PPC marketing, organic SEO, and web design.  A few of the agency's big-time clients were Porsche and Harvard University. It was awarded Inc5000: 2017, 2018, 2019, Davey Award, Google Premier Partner, Bing Elite Agency, and Facebook Marketing Partner.
Disruptive Advertising
Disruptive Advertising, a Utah-based agency, focuses on conversion, analytics, and traffic to help its clients exceed their rivals. The agency has conducted over 2,500 campaigns since 2011. Some of its former clients were Adobe, PennyMac, Guitar Center, Fandango, and Death Wish Coffee Co. It also received a few notable honors.  
Direct Online Marketing
This is an agency based in Pittsburgh and was founded in 2006. The digital marketing firm specializes in SEO, PPC campaigns, and social media marketing. They have a wide range of clients—from universities, local businesses, and nonprofit organizations. Direct Online Marketing's former clients were Unified Bank, Savannah College of Art and Design, Cordoba Nautica, and Omatic Software.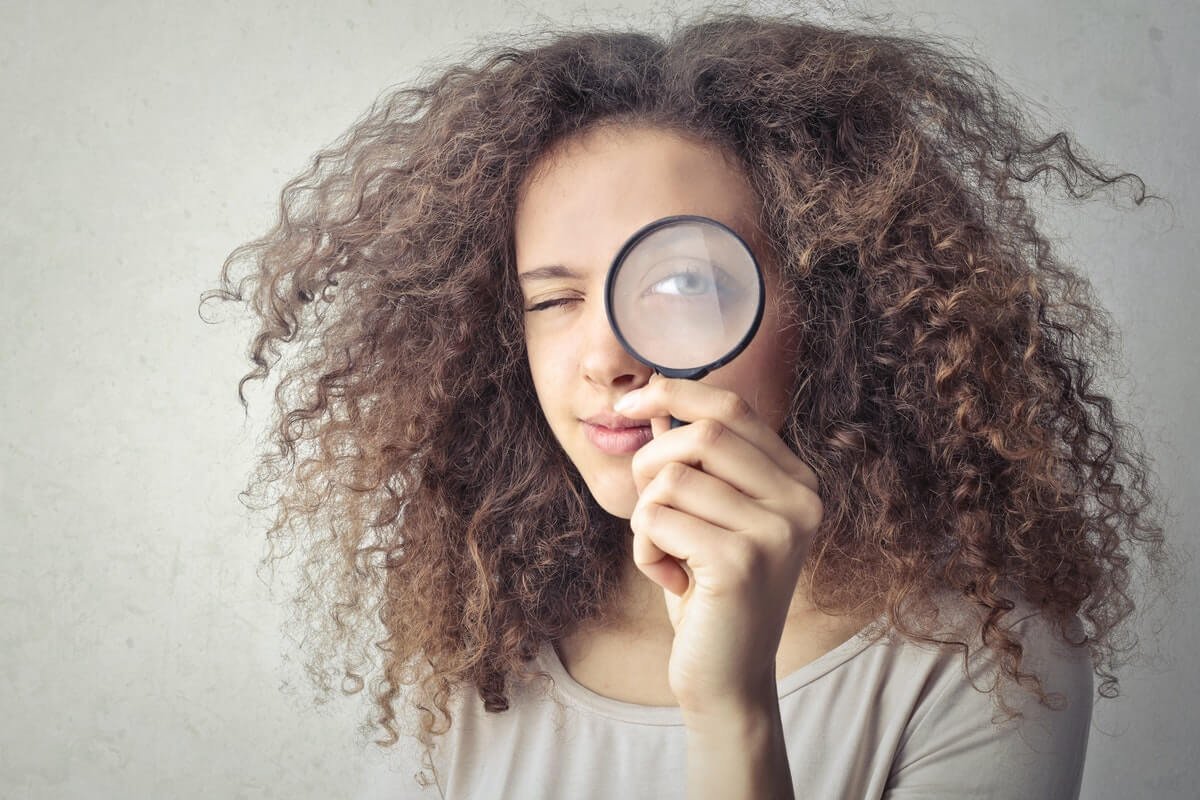 Perfect Search Media
This Chicago-based marketing agency specializes in social media advertising, paid search advertising, UX design, remarketing, content, and SEO. The company is driven by results and constructs strategies for various clients across multiple sectors, including education, retail, software, and associations. 
Goodyear, New York Film Academy, Columbia University, and the American Association of Dermatology were some of Perfect Search Media's former clients. It also garnered the  Interactive Marketing Awards: Small Interactive Marketing Agency (2019 Shortlisted), Inc. 5000 (2017), and MarCom: Gold Award Outstanding Display Advertising (2018). 
3 Media Web
3 Media Web, a two-decade-old Hudson-based digital marketing firm, provides services related to web development, web design, PPC, content marketing, and social media. Its former clients were NuPark, Xytex, MatTek, and Double Engineering. The agency gained three awards, including the 2017 Top Boston Web and Digital Agency, 2017 Silver Davey Award, and 2015 Horizon Interactive Awards
PYXL
An agency based in Nashville, PYXL serves digital marketing solutions and services. Its specialties are similar to the other mentioned agencies with the addition of UX/UI, branding, and content writing. PYXL's former clients were US Air Force Academy, QTS, and AC Entertainment. It won the International MarCom Awards, Best Content Marketing Agency (2020), Best Website Design (2020), and Nashville Addy Award: Best Website Design (2020).
MaxAudience
Located in California, MaxAudience specializes in web design, digital strategy, social media marketing services, and PPC. It also has a satellite office in Los Angeles and has over 20 employees. MaxAudience worked with Intel Corporation, Escrowtech, Quicken, and LendingTree. Back in 2017, the agency was an Awwwards Digital Marketing Nominee. 
Grafik Marketing Communications
Grafik Marketing Communications, which employs more than 300 people, is a branding and marketing agency that specializes in digital strategy, branding, and UX/UI design. They created digital marketing campaigns for Honda and Carfax. The agency also gained the awards ADDY Award: Silver (2012) and REBRAND 100: Distinction (2018).
Pixated
You may think that this article is mostly a list of digital marketing agencies in USA. So now, let's tackle the first England-based agency—Pixated. With their two-man team, they provide services to small businesses in the eCommerce, gaming, and advertising industries. Some of its notable clients were Mothercare, Tesco, Millionaire Beauty, and Vitamasques.
Social Media Relations
An agency based in LA, Social Media Relations strategically builds brand awareness across a varied scope of industries. It leaves an imprint through focused content, magnification of social media presence, and branding. The agency formerly worked with TikTok, Webtoons, and Disney. 
GoTo Marketers
GoTo Marketers is based in Canada, the second on this list that isn't US-based. This team of 10 are experienced professionals in web designing, public relations, branding, SEO, and PPC. It used to work with BlueKiwi, FreshWorks, Navvia, and Cherwell Software. 
The Story Web Design and Marketing
This marketing and development agency has offices in Canada and Ohio. It has less than 10 employees and the team focuses on UX/UI design, SEO, web development, and branding. Its former clients were ProteinChefs, Cocina, Knights Hockey, and Guerilla Cube.
L7 Creative
Rounding up our list is L7 Creative, a California-based agency that focuses on marketing strategy, advertising, and branding. It used to work with Baker Electric Solar, Wedgewood Weddings, Ciklum, and E3 Housing Solutions.
How do I Find Digital Marketing Agencies?
When and before looking for a digital marketing agency, take note of these few things:
Define and specify your marketing requirements and goals.

Discern how the agency operates its business.

Learn what metrics the agency values the most.

Be certain that the agency won't overpromise results.
Once you've taken notes, you may start looking for a digital marketing agency online that you know would be effective for your brand. We know there's a lot to choose from, and you may start from this list. You can also read this Mikz Alliance review if you want to use a platform that will take care of your campaign from activation to paid transactions. 
How Much do Digital Marketing Agencies Make?
The answer to this question might not be of significant importance to clients, but it doesn't hurt to know, particularly if you plan on building your own agency. For residual income, agencies could make $1000-$20,000 per month. On the other hand, agencies could earn over $1,000-$30,000 for large one-time charges depending on the services offered. 
Choose the right digital marketing agency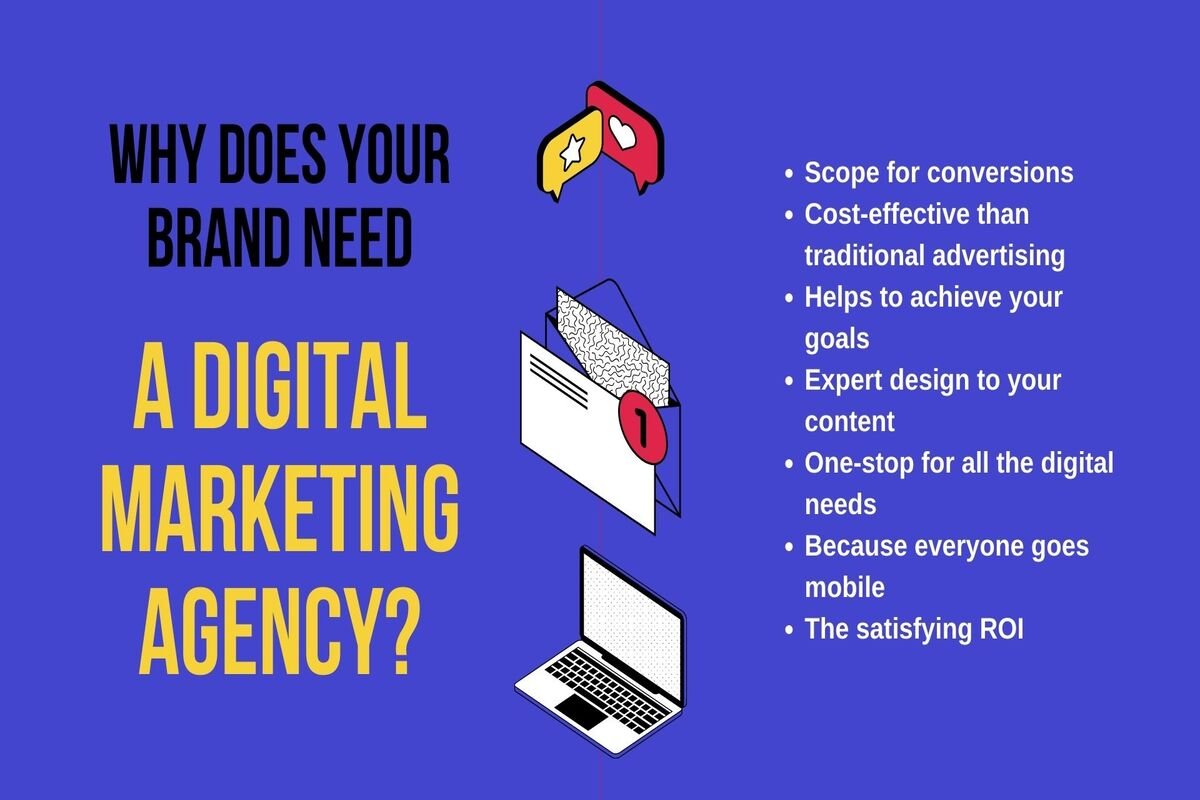 The internet has opened doors to marketing opportunities, and businesses investing in digital marketing are continuously growing. If you find that your in-house efforts aren't enough to reach your goals, numerous agencies are on top of the game and they're more than willing to help grow your brand. You just have to know what's most suitable for your brand's success. 
Read our article "The Right Influence: How to Make Influencer Marketing Work Better For You" to maximize your digital marketing efforts.