Blogging is one of the earliest forms of marketing. Even before social media and influencer marketing came into the picture, blogs were already there. In fact, one-third of all existing web pages are blogs. But most businesses, marketers, and online entrepreneurs would ask: is blogging dead? And are blogs still popular in 2022? Let these blog statistics 2022 answer your questions. 
71 of the Top and Updated Blog Statistics 2022
It may not be obvious, but blogs are still widely used in today's marketing strategies. Even service pages and some online shops contain blogs on their sites. Blog content is also shared on popular social media platforms, such as LinkedIn, Facebook, and Instagram. This is especially helpful to people looking for more information that can't simply be found on social media posts or infographics. 
Now, it may be difficult to keep up with the constantly changing data and stats about blogging. You may even wonder: are blogs still popular in 2021? If you're running your own blog, it's important to be updated on the latest trends to gain more web traffic and business revenue. Check out our ultimate list of blog statistics 2022 below to get started.
General Blogging Statistics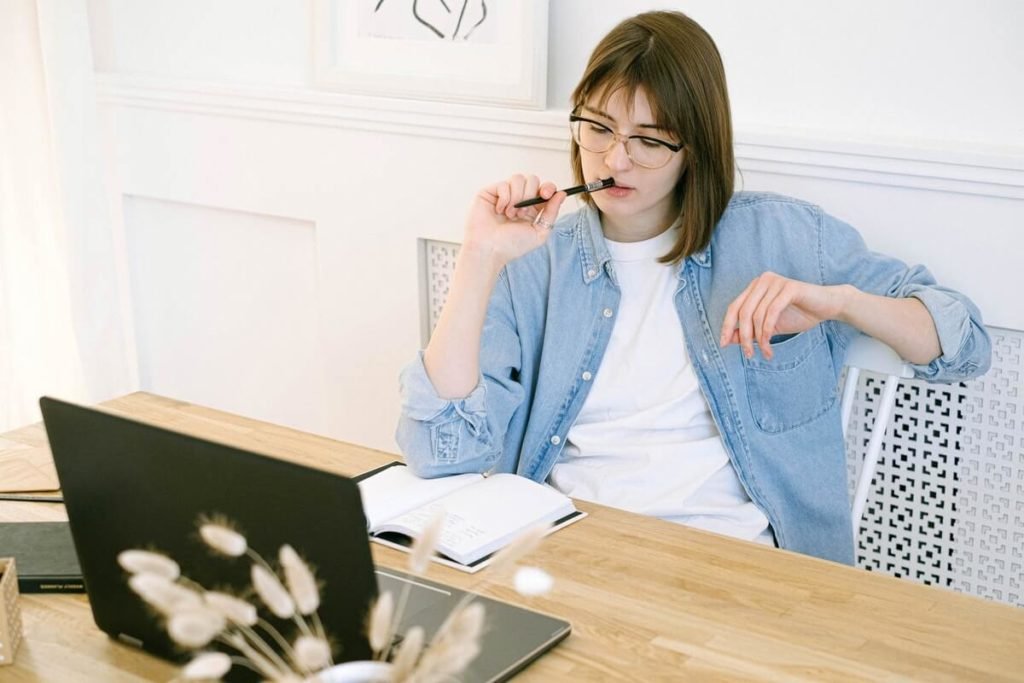 Before digging deeper into the specifics, let's know the general facts and stats about blogging:
Recent blog statistics 2022 revealed that there are currently more than 600 million active blogs on the internet. This is 35% of the 1.7 billion existing websites. 

Among social media platforms, Tumblr is the home of microblogging, containing around 488 million blogs. 

Next to Tumblr is WordPress, with approximately 78 million new blog posts every month.

If you're asking, "how many bloggers are there", there are 31.7 million active bloggers in the United States alone. 

If you're completely new to blogging, you might ask: how many words should a blog post have? As per

Databox's study

, there's no right answer for this. However, experts recommend writing blog posts with 1,500-2,000 words to make them more comprehensive and generate better results. 

The average time to write a blog is nearly 4 hours. This is mostly applicable to 1,000-1,200 word articles. 

On the other hand, 22% of bloggers spend 2 to 3 hours writing a blog post. 

When working on blog posts, bloggers say the most important factor for success is content quality. 

Some of the factors that contribute to a high-quality blog post are layout, visual appeal, formatting, spelling, grammar, and keywords. 

68% of bloggers acknowledge that blogs add credibility to a website. 
Marketing & Blogging Statistics
Blogging is still effective for establishing brand awareness, attracting more customers, and increasing sales. See how businesses, marketers, and online entrepreneurs perceive blogging as part of their marketing strategy. 
The most popular format among content marketers is blog posts. In fact, 92% of marketers use blogs as part of their marketing strategy. 

Next to blogs are emails at 66% and infographics at 45%. 

According to blog statistics 2022, businesses with blog posts receive 55% more website visitors than those that don't. 

Moreover, businesses produce 67% more leads every month.

As mentioned earlier, blog posts are often shared on social media platforms. And this holds true in blog statistics 2022, with 97% of bloggers saying they use social media to promote their blog content. 

Like social media posts, blogging also follows a posting schedule. As per

HubSpot's survey

, businesses that publish an average of 16 posts per month receive 3.5 times more traffic than those that publish fewer than 4 blog posts.

Moreover, 38% of bloggers and content marketers publish an article once a week. 

From the customers' perspective, blogs also play an important role in their purchase decisions. In fact, 60% of consumers admit that blogs are valuable in the early stages of their buying process. 

According to to

inbound marketing statistics

, 55% of businesses and marketers say blog content is their top inbound marketing priority.  

Meanwhile, 70% of marketers are investing their resources on content marketing heavily. 
Blogger Influence Statistics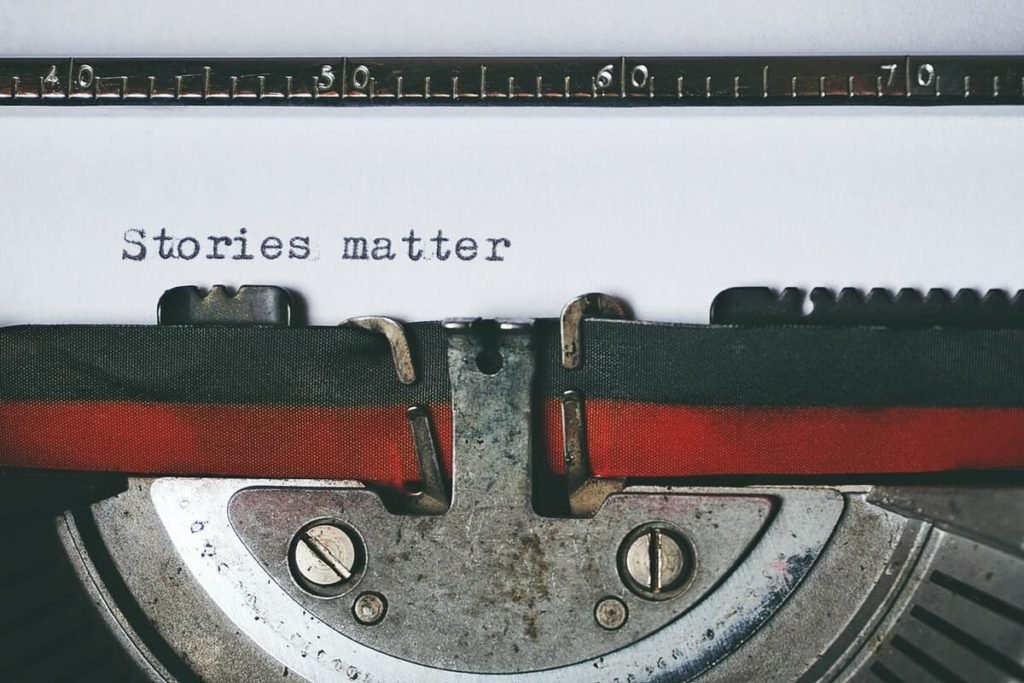 Just as blogs are still relevant to today's marketing strategy, bloggers are also still influential on the internet. The facts and figures below will prove the influence of bloggers in 2022. 
As per blog statistics 2022, 46% of consumers take recommendations from vloggers or bloggers.

Meanwhile, 61% say their purchase decisions came from watching YouTube vlogs.

12% of millennials in the United States say their purchase of apparel products was influenced by celebrity bloggers, and 10% were inspired by non-celebrity bloggers.

While celebrity bloggers are fancied by most consumers, other generations would say they can relate more to non-celebrity vloggers and find their content more accessible and authentic.

In the United States, vloggers are more popular among users aged 18 to 34. 
Social Media Blogging Statistics
Blogging is tied to social media, and social media blogging is one of the best ways to promote your content quickly. How relevant is social media for driving traffic to your blog posts? See below.
Since 2017, 66% of marketers have been using blogs in their social media content.

Furthermore, 95% of bloggers promote their blogs via social media. 

Among social media platforms, LinkedIn is the most effective network for securing audience engagement and delivering content.

On the other hand, Tumblr is good for microblogging, which is still popular in 2022. 

59% of users will share a blog article without reading it first. This is especially true if your blog has a catchy headline and attractive visuals.

As for bloggers, 69% admit they use social share buttons with their every post. 

Regarding visuals, articles with images get 94% more views than those without visuals.

Moreover, 43% of consumers want

video content

from businesses as revealed by video marketing statistics.

32% of marketers say visual images are the most essential form of content when promoting your blog post on social media.

Meanwhile, 71% of bloggers are using visuals as part of their social media marketing strategy. 
Blogging Effectiveness and Revenue Statistics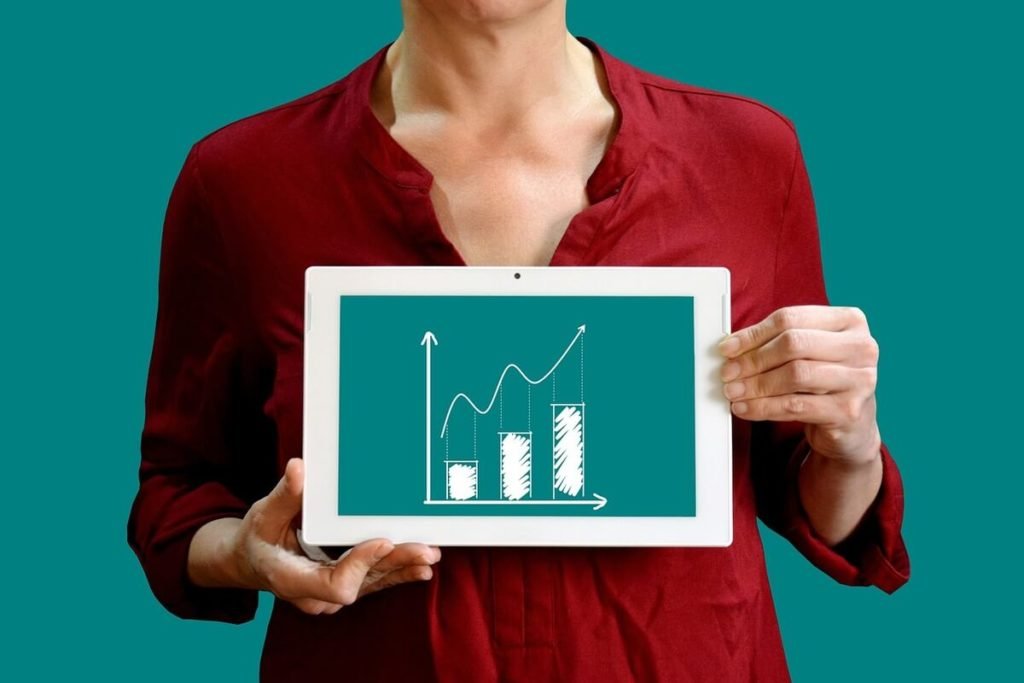 If blogging wouldn't drive sales and revenue, it should have been so long dead. Here are quick facts on the kind of ROI marketers and businesses can expect from blogging.
According to blog statistics 2021, 70% of consumers prefer to learn about a brand from a blog post than an ad. Blogs are also an organic way to advertise to your target audience, generate leads, and drive sales.

Blogging can help company websites get up to 55% more visitors.

Furthermore, having a blog can increase your ranking potential on Google and other search engine pages by 434%.

With the majority of marketers relying on blogs for their marketing strategy, 92% consider written content to be worth the investment.

If you're aiming to be a blogger or blog post writer, the average base pay is $52,000 per year. However, it depends on your nature of work—whether you're freelancing or on a contractual basis.

The top two highest-earning blog categories are food and personal finance. They make around $9,000 per month.

Meanwhile, the 3rd and 4th highest-earning blog niches are lifestyle and 'mommy' blogs, respectively. Bloggers in these categories earn an average of $5,000 per month.

Professional bloggers get around 42% of their income from affiliate programs. Typical affiliates pay commissions between 1% and 10%, and it can increase based on your monthly sales performance.
You may use a tool to track your blogging ROI, such as the one in this Mention review. 
Blogging Challenges
You may be asking: what percentage of blogs are successful? Recent studies and blog statistics 2022 showed that approximately 75% of bloggers feel that their blogs are successful. However, success comes with a few challenges, such as:
52% of bloggers and marketers admit it's getting harder to engage with their readers through their blog content.

Moreover, 43% of readers say they skim blog posts.

Also, 36% of people prefer list-based or "how-to" headlines. In fact, how-to articles is the most popular blog format. 

Although content marketers say original visuals can help generate better results, 35% admit they struggle with creating engaging content consistently.

Other struggles when it comes to implementing visual content in blog articles include producing great design at 31%, sourcing good data or content at 20%, and getting a wide reach at 14%. 

Recent studies revealed that 55% of website visitors only read long-form blog articles for 15 seconds or less.
Blog Headline and SEO Statistics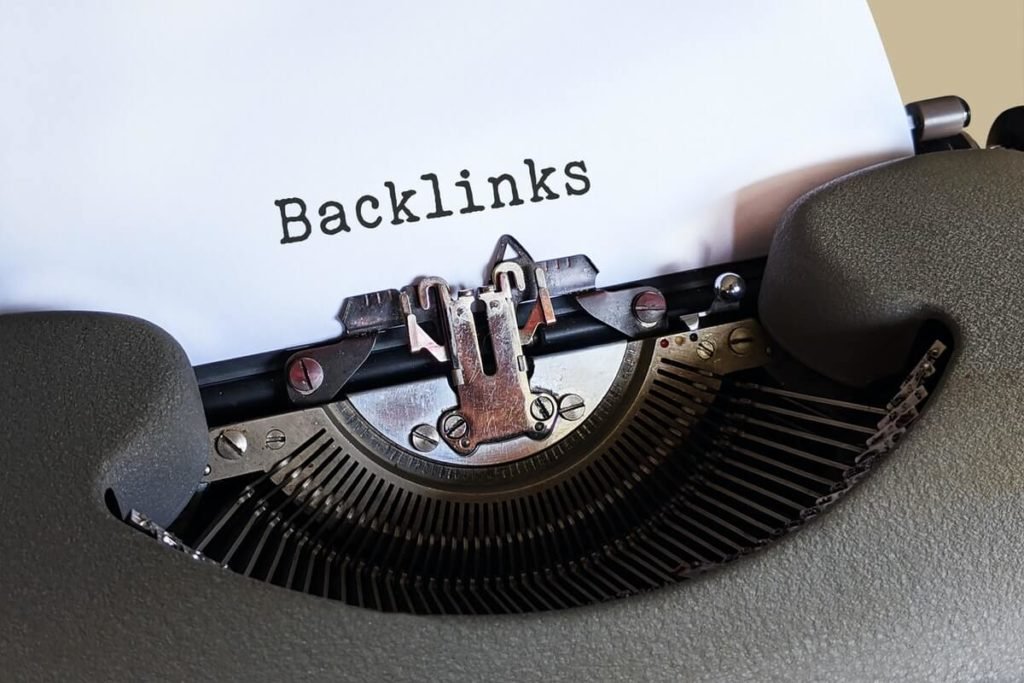 Since appealing headlines and catchy titles are mostly mentioned in this article, let's tackle some statistics about blog headlines and SEO. 
"Very long" blog titles or headlines with 14-17 words surpass short headlines by 76% in terms of social media sharing. 

Meanwhile, 91% of bloggers and content marketers write only around six headline drafts before publishing.

Blog titles with a question mark get 23% more social media shares than non-question ones.

As for search engine optimization, 90% of web pages don't get organic search traffic from Google.

On the other hand, backlinks are essential to a blog's SEO success. The more backlinks a page has, the more organic traffic it gets from Google.

Long-form blog content gets an average of 77% more backlinks. 

Keywords are also relevant to keep your blog post visible online. In fact, 85% of bloggers are doing keyword research to ensure they hit the right audience and get to the top of search engine page results.

71% of bloggers and content marketers say SEO is the most valuable source of blog traffic. 

Meanwhile, 71% of bloggers are updating old content as part of their optimization strategy. 
Needing software that can help you curate the best and most engaging headlines? Try the one in this Capssion review. 
Guest Blogging Statistics
Aside from writing and posting original blog content on your website, guest blogging is also an effective way to gain more visitors and widen your reach. 
Blogging trends 2022 revealed that 76% of content marketers plan to publish 1-10 guest posts every week.

Meanwhile, 56% of guest bloggers post for multiple websites, and 7% publish on just one site.

The main reason why editors and content marketers publish quest posts is to share new opinions, fresh ideas, and expertise with their audience.

However, 79% of editors report that the majority of the guest posts they receive are too promotional. 

93% of blog editors use page views to measure their guest post's success.

On the other hand, 71% of editors admit that editing guest posts is time-consuming for them. 

As for guest bloggers, 84% do the guest posting outreach themselves, while 87% come up with their own article topic ideas.  

Only 8% of guest bloggers are freelancers, while 37% are staff members of a company. 

On average, most bloggers produce 1-5 guest posts every month. 

From the readers' perspective, 62% consider blogs with multiple authors to be more credible than single bylined ones. 

If you're planning to strategize on guest blogging, the peak season is during summer (June, July, and August). 
Is There a Future in Blogging?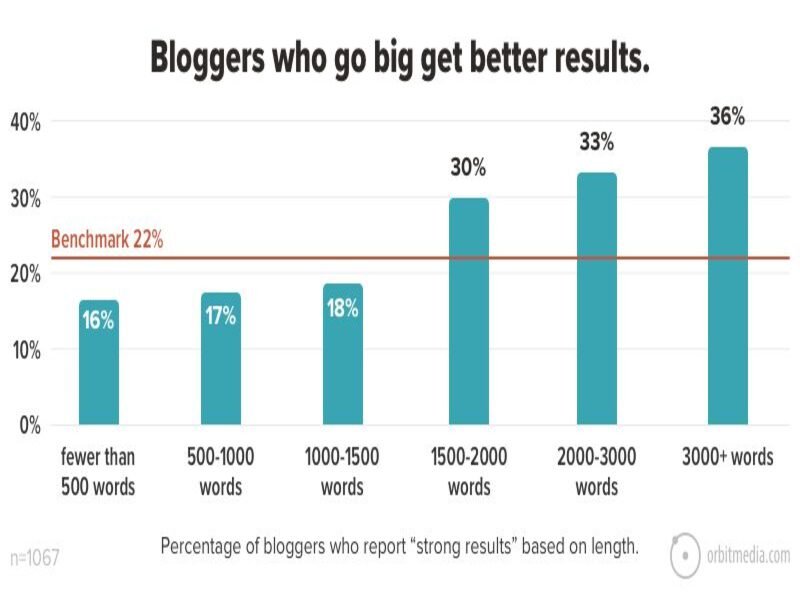 Like other marketing strategies, blogging isn't exempted from changes and possible halts. However, the facts and statistics above just prove that blogging is still relevant in 2022, and it's not stopping anytime soon. 
To make sure your blog stays significant, invest in creating "evergreen content." This means writing blog articles with no expiry date. Whatever year or decade we're in, make it a goal that readers will look back to your blog posts and still find them useful. You may also revisit old content and update the information to make your article fresh and accurate. 
Remember, blogs aim to drive awareness, traffic, sales, and revenue. And these are best achieved with better SEO techniques, high-quality content, and keeping up with the latest trends. Learn more about blogging and content marketing in this "76 Content Marketing Statistics: Data, Market Share, and Trends."
Sources: