The Influencer Forum is an online review platform dedicated to influencers marketing software and agencies. The site's founders have found the Internet lacking in authentic review platforms that focus on these software and service category.
We at theinfluencerforum.com have made it our mission to provide software vendors and agencies, regardless of size, with a platform where they can showcase their products and services to a broader audience.
The Influencer Forum is also committed to becoming a domain authority in everything related to influencer marketing. Our experts conduct thorough research to come up with informative content that all influencer marketing stakeholders can learn from.
Mr. Bulanan is the brains behind The Influencer Forum. He is a veteran business manager, with a vast portfolio under his belt. Jet continues to steer our platform to new heights. When not in the office, he spends his time with his wife and daughter.
Our content manager, Mr. Palmejar, is a journalist by profession. Starting as a staff writer, he made his way to senior publishing positions before entering the online world. He had vast experience in the SaaS niche prior to moving to influencer marketing.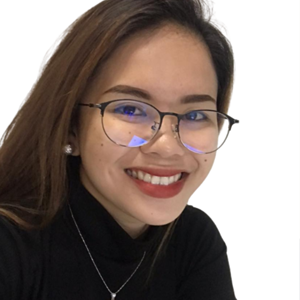 Charisse Flores Hernandez
Ms. Hernandez is a senior writer, specializing in social media outreach. Her focus on this career is one that is borne of being a Millennial and being on constant lookout for social media events that impact influencer marketing. She covers influencer marketing, social media, and software.
Ms. Nolasco is a veteran writer and a regular contributor to The Influencer Forum. She has extensive experience in the publishing industry, covering the creator scene. When not writing, Aubrey spends her time in the great outdoors.