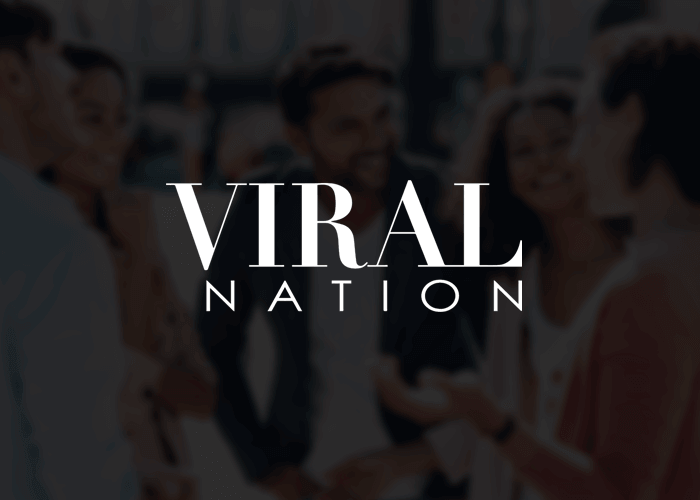 Viral Nation is a global digital marketing agency based in Mississauga, Ontario, Canada. Established in 2014, the agency is considered a pioneer in influencer marketing, social media marketing and management, talent representation, and content production. Moreover, it delivers the following services:
Digital Marketing

Full-Service Production

Creative Marketing Strategies

Ambassador Programs

Branding

Performance Marketing

Social Content and Management

Experiential Events
The agency is led by an expert team that focuses on tracking ROI and driving real results. It's also connected with a large and impactful influencer network, including athletes, gamers, content creators, and social media celebrities. Viral Nation develops engaging and authentic content for different businesses worldwide, and its client retention rate is over 90%. 
If you're looking for unconventional creators that deliver creative influencer content and optimal campaign results, Viral Nation might just be the agency you need. 
The agency has created compelling content and delivered satisfactory results to various brands worldwide, including:
Tencent Games

Clan HQ

Ubisoft

Activision Blizzard

Oculus

Disney

Match.com

Baidu

Aston Martin

ViewSonic

ASUS

Canon

Sears

Victoria's Secret

Dolce & Gabbana 

Energizer

Dunkin Donuts

Anheuser-Busch

Bellhops

Women's Breast & Heart Initiative
Due to its commitment to delivering high-quality content and successful influencer campaigns, Viral Nation has become one of the most celebrated influencer marketing agencies in the world. It has received the following accolades:
AVA Digital Awards: 2019 Platinum Winner, Social Campaign

AVA Digital Awards: 2019 Platinum Winner, Viral Marketing

AVA Digital Awards: 2019 Platinum Winner, Digital Marketing

AVA Digital Awards: 2019 Gold Winner, Interactive Brand Experience

Marketing Magazine: Top 30 Under 30

Chief Marketer 200: Top Marketing Agencies of 2019

Influencer Marketing Awards: Best Large Influencer Marketing Agency

CMO Value Summit: Best Overseas Digital Marketing Award

CMO Value Summit: Best Overseas (US) Brand Award

Globe and Mail as America's 4th Fastest-Growing Companies

Clutch: Business Leaders 2019

Ernst & Young Entrepreneur of the Year: 2019 Award Winner
"Working with Viral Nation has been collaborative and effective. They made our social efforts and influencer marketing campaigns creatively inspiring. Looking forward to working with them again in the future!"
-Match Group
"Though with a limited budget, Viral Nation exceeded our expectations and helped us achieve more than 6 million interactions and new brand exposure in a targeted market. They deliver on schedule and are always responsive over multiple platforms despite the time difference."
-Niki Leung, Senior Product Marketing Manager of Baidu
"Our company partnered with Viral Nation on the release of Spies in Disguise: Agents on the Run. From the new mobile game's soft launch through content updates and worldwide launch, the agency ensured that we achieved the best CPI and ROAS. Viral Nation created the most amazing performance-driven campaigns for our company. 
-Denali Publishing
Aside from being an award-winning digital marketing agency, Viral Nation has also been featured in notable media publications and companies, such as:
Vanity Fair

HuffPost

Inc. Magazine

Digiday

Shopify

Entrepreneur Magazine

Mashable

CNN

Yahoo

The Wall Street Journal

IT Business Canada

NBC News

Business Insider

MarTech

CEOWORLD Magazine

Jooble
As a full-service agency, Viral Nation has created diverse campaigns for brands with different niches worldwide. Its major projects include working with Ubisoft, Victoria's Secret, and Sears.
Ubisoft
The video game company launched a new season of Rainbow Six: Siege and aimed to generate hype and awareness among gaming and lifestyle audiences. It also wanted to prank four influencers in an onsite production. To achieve these goals, Viral Nation onboarded five gaming-lifestyle influencers to test out the new AI feature of Rainbow Six.
As for the prank plan, only one influencer was notified of the true strategy while the other four influencers weren't aware of the plan; thus, highlighting true camaraderie. Each influencer created a YouTube video based on their perspective, gaining a total of 7.2 million view minutes, 2.5 million video views, and 3 million interactions. 
Victoria's Secret
This famous clothing company sought to create consistent content and generate positive awareness towards its VS PINK brand via website, social media, and in-store signage. To attain these objectives, Viral Nation selected 175 monthly brand ambassadors in a span of six months. 
These brand ambassadors showcased their body fitness and diversity and uploaded creative content on their social media accounts. They also created a collection of "everyday girl" content and used the #PINKGRLPWR hashtag. As a result, Victoria's Secret received a total of 2.8 million engagements and 27,000 link clicks.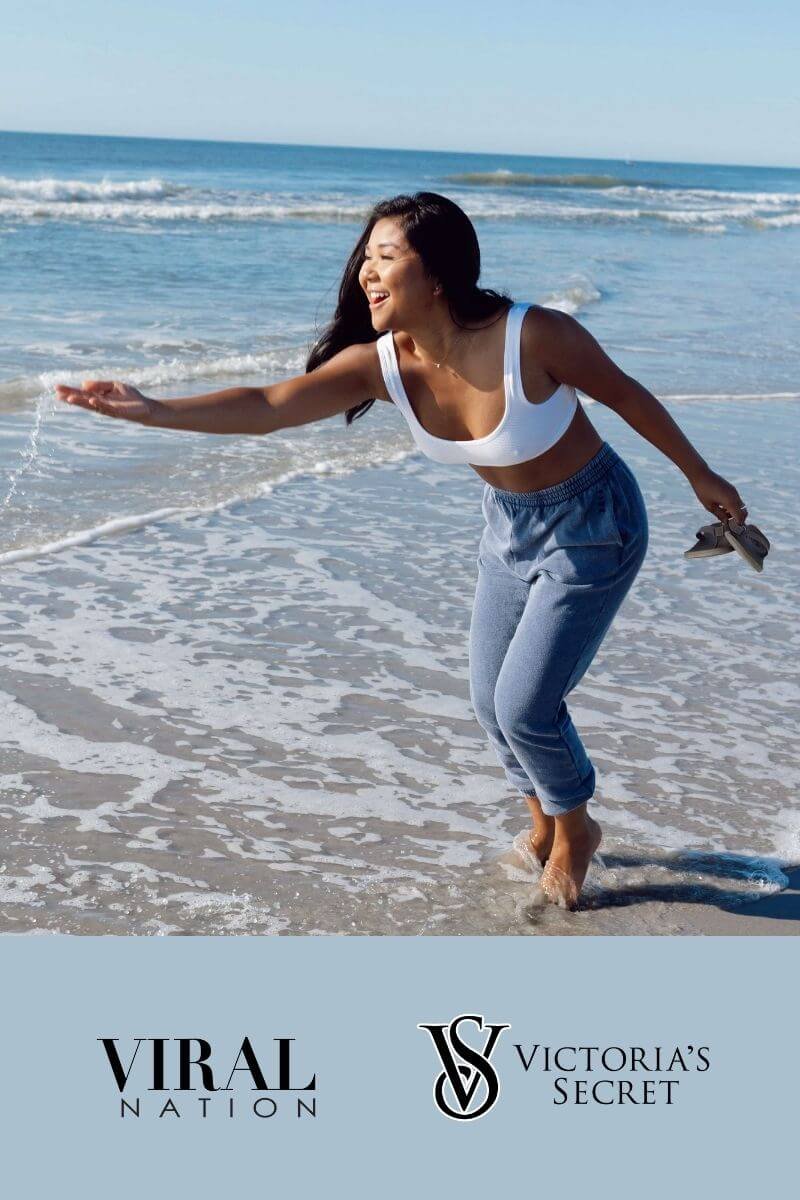 Sears
With the primary goal to rebrand and drive awareness of its Great American Tent Sale, Sears approached Viral Nation. The agency then tapped four home decor influencers with a high following among US audiences. These influencers promoted the Tent Sale via Instagram stories, encouraging audiences to click the swipe-up links and shop on Sears' official website. 
The campaign was deemed successful, receiving a total reach of 8.8 million, 1.9 million audience interactions, and 10,900 clicks.