TikTok promotions can be seen everywhere, and you yourself may be an avid user of the platform as well. But did you ever stop to think how this seemingly simple video app took over world by storm? Many people have dismissed TikTok as merely a cringe-worthy app for teens dancing and lip-syncing, and this couldn't be farther from the truth.
So, what is TikTok? In this post, we are going to find out how in less than 10 years it has become a global empire influencing not just social media but politics, technology, and so much more. Let's get into the incredibly fascinating and inspiring story of TikTok.
What Is TikTok?
Exactly what is the main purpose of TikTok? TikTok came into being back in 2017 and today competes with social media giants such as YouTube and Facebook. So much has happened since then, from its amazing breakthrough to countless big tech companies attempting to copy it. Let's find out TikTok's secret to growing at such an unprecedented speed.
TikTok Here and Now
Everyone knows that Mark Zuckerberg's Facebook was the golden child of social media companies. But TikTok was just launched in 2017 and three years later, it was able to surpass the colossal Facebook as the most downloaded app in 2020. So it's mind-boggling how it had so many social media companies trying to replicate its short-form videos in such a short span of time.
The year 2020 was definitely a breakout year for the app when the whole world was shut down and everyone was stuck inside their homes due to the COVID-19 pandemic. With limited things to do, people were drawn to try out the new app that everybody seems to be raving about. Then suddenly a whole new generation of TikTok superstars was born.
Speaking of superstars, start your content creator's journey by using the best social media software to suit your needs and budget. Learn more about it in our Planable review.
How It All Began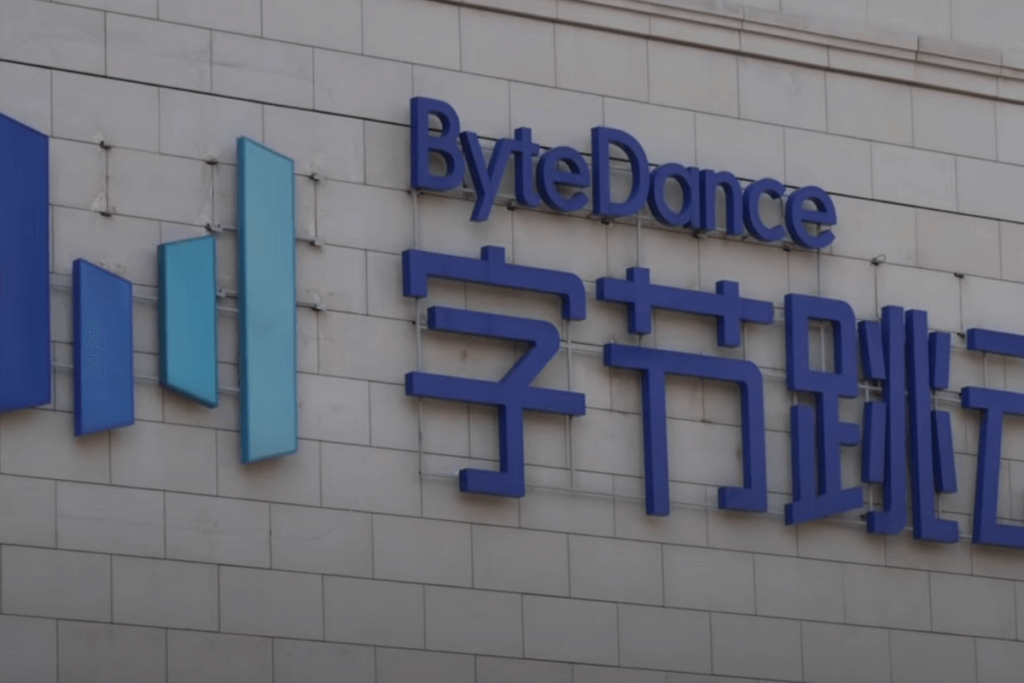 To know what is TikTok, you have to learn about ByteDance. This is the parent company of TikTok, whereas all of its other companies are under one umbrella. Before TikTok was officially launched in September 2016, Zhang Yiming created the Chinese version of TikTok known as Douyin (which literally translates to "shaking sound" in Chinese). It was set off in Mainland China since TikTok hasn't made it yet and ByteDance was then trying to see if this short-form video is going to click in the country.
Of course, it was a big hit in China, but Yiming who was the Mark Zuckerberg of China knew he had to turn global if he wanted to truly succeed. In an interview, he said that China only has a fifth of the world's internet users. If they do not expand internationally they are going to lose to their peers who are looking to dominate the world market.
This is when Douyin's global version of TikTok was launched in September 2017. In just a few months it blew up, and in January of the following year, it ranked number one on the free app downloads in Thailand. But the company had to penetrate the United States market if it was going to compete with other social media giants like YouTube and Facebook.
What Is TikTok Relation to Musical.ly?
What is TikTok and how does it work? It is very similar to Musical.ly, another Chinese-owned app that was then dominating the market in the United States. At this time, it was doing phenomenally on its own without the need for TikTok. By the end of May 2017, Musical.ly had more than 200 million active users a month, while Twitter had 330 million. This free app was the most downloaded one in more than 30 countries, including the US, Philippines, and Germany. Furthermore, it has also secured its first major label with Warner Music group back in 2016.
All these happened before the company got TikTok. When Warner Music was licensed on the Musical.ly platform, lip-syncing simply blew up. Not only was Jason Derulo super visible on the app, but Musical.ly also had the rights to Bruno Mars, Lil Uzi Vert, Cardi B, Wiz Khalifa, Nipsey Hussle, Kodak Black, Logic, Wale, Roddy Ricch, Ty Dolla $ign, and Gucci Mane. This played a big part in the app's success.
TikTok witnessed this and knew that Muscial.ly was its ticket to the US market. However, it had to pay a steep price for it. So on November 9, 2017, Musical.ly was sold to ByteDance for $1 billion. But because these are private companies, they are not required to disclose the exact details of the said deal. However, ByteDance which owns TikTok did not merge officially with Musical.ly until August 2018.
The Massive Merge
TikTok and Musical.ly's merging became massive and became TikTok's biggest win, especially in the United States. Since their merger in August 2018 downloads increased exponentially and TikTok came on top as the most downloaded app in October 2018. But this didn't happen overnight, as ByteDance reportedly spent $1 billion on advertising back in 2018. You're talking about almost $3 million a day spent on ads that helped win over the US.
For the first time in history, a huge social media company emerged from China, and because of this, ByteDance became known as the top startup company in the whole world. It is valued at more than $100 billion . This is considered rare, thanks to TikTok. To put things in perspective, this is double what SpaceX is worth. And not only does TikTok dominate the US for its short-form video but the whole world.
Out of its 850 million monthly users, only 90 million come from the US, that's just about 10% of the platform's audience. TikTok's massive global presence now has the potential to get more market share outside the US. So what is the meaning of TikTok for aspiring creators? This means content creators still have so much more room for growth.
The Truth Behind TikTok's AI
What is TikTok video doing that is so mesmerizing? Do you ever wonder what makes TikTok tick and why has it become so addictive, especially among teens? This is because ByteDance is so different from other social media giants. Typically, some algorithms can be likened to the cashier of a fast food chain asking you what you like and then afterward telling you what you ought to try. TikTok is just the opposite.
It will order your meal by watching your reaction to your past orders. For comparison, if you're logging into Facebook for the first time, for instance, it will ask what are your favorite people, activities, etc. Then it will show you related topics based on the answers you have given.
But TikTok will not even ask users what they like. It will simply give you content immediately and watch how you react to it, that's why it really works. It will constantly feed you content/streams depending on how you react to a 5 or 10-second video you saw.
How TikTok Makes Money
What is TikTok used for? It has been building a creator economy within its platform is an entire ecosystem where creators has a great chance of going viral. These top creators will have a way to profit so they will stay loyal. And TikTok found out how to make insane amounts of money from them.
Other tech giants were well aware of how much of a threat TikTok posed to them. Thus, just about every social media app created a service that was basically a clone of TikTok. To name a few, Instagram launched reels, for Facebook there was Lasso, for Snapchat it was Spotlight, and YouTube launched Shorts.
Ads
First, TikTok monetized with ads in its video feed and it was a lot easier to attract advertisers since the ads looked very similar to their normal videos. It's just there's a tiny ad sticker on the upper corner. This meant brands can make ads look like user-generated content, thereby getting increased engagement. And oftentimes, users don't even realize they are watching an ad. TikTok is also charging big amounts to advertisers since they have a lot of data about each user, what they like, what they do, and so on, so ads can be specifically targeted.
And what better way to reach a targeted audience than to get help from a social media platform that allows creators, brands, marketers, and agencies to schedule posts, manage all their socials, and engage with their audience in one dashboard? Read more about it in our Postify review.
Built-in Creator Marketplace
Another thing is the platform's built-in creator marketplace. This connects creators and businesses together so it's easier for them to make brand deals. Making it an ultimate win-win for creators since it's a quick and direct way to make money using the app.
From an advertisers' viewpoint, it allowed them to find relevant creators easily for their brand. Now they can view their profile stats and conduct secure payments without the risk of being scammed. And finally for TikTok, not only have these innovations made the platform more appealing, but they also meant they can now keep track of precisely what deals are being made and take a chunk of revenue for themselves as well.
Is TikTok Safe to Have?
Many people are truly concerned about how much information the company ByteDance has on its users by just using your TikTok profile. But the real question is, what do most of these social media outlets do with all this user information?
Typically they sell it to advertisers. Not to say that ByteDance is doing this as well since it is a private company and there is no evidence pointing to this. However, this consistently brings up the topic of what TikTok does with all the data it has on millions of people.
The TikTok Controversy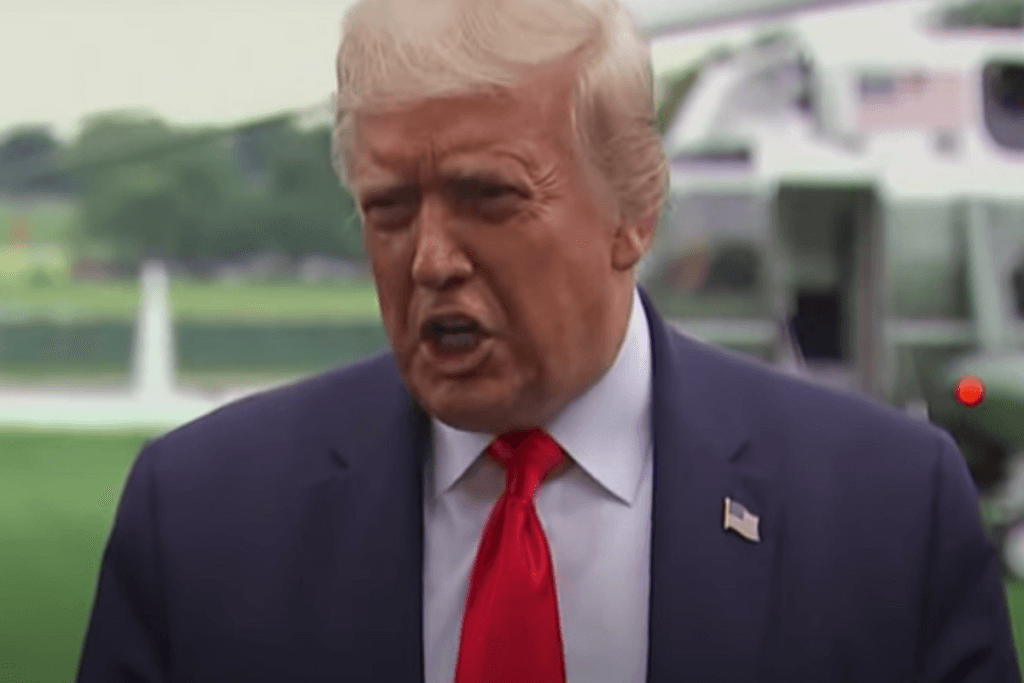 Is TikTok safe? So basically, the US government does not want the Chinese government spying on Americans through their data. People know that every time they touch or use their phones, or drive using their phones, data is constantly being collected. Thus, the United States sees TikTok posts as a national security risk since the data it stores on Americans can end up in the hands of the Chinese government.
ByteDance is a private company, which means there is no way a private company can be required to give any information to the government. But based on China's 2017 National Intelligence Law, any company in China needs to give their data information whenever they are asked, regardless if it is public or private, whether you like it or not. Thus, TikTok was even in danger of being banned during Trump's terms.
The Future of Social Media Companies
There are two points to consider when thinking about the future of social media companies after all the fuss about the TikTok controversy. First, various countries collecting data from a country can be a real risk to its national security.
On the other hand, if the government bans TikTok, it will be so much easier to do the same to other social media companies in the future. This will give so much power to the government. Now, this is not to say that one point is less valid than the other since both are truly valid points. The trick now is how to carefully weigh their pros and cons.
What Is TikTok In The Eyes of ByteDance?
ByteDance already has plenty of other apps and services. And even if TikTok was the company's first big international hit, it was merely the beginning. A tool to help them build their empire most people haven't even heard of.
To those who still think TikTok is just a silly app for short videos, think again. ByteDance already has more than 110,000 employees in over 200 cities all over the world and is rapidly expanding into so many industries that it's hard to keep track of all of them.
What is the biggest takeaway then? Anything is possible, because if what started in a four-bedroom apartment whose electricity was constantly going out turned into a multi-billion dollar empire, what's to say other seemingly crazy startups won't succeed? For more latest updates on TikTok, check our post Guide to TikTok Creator Marketplace 2022.