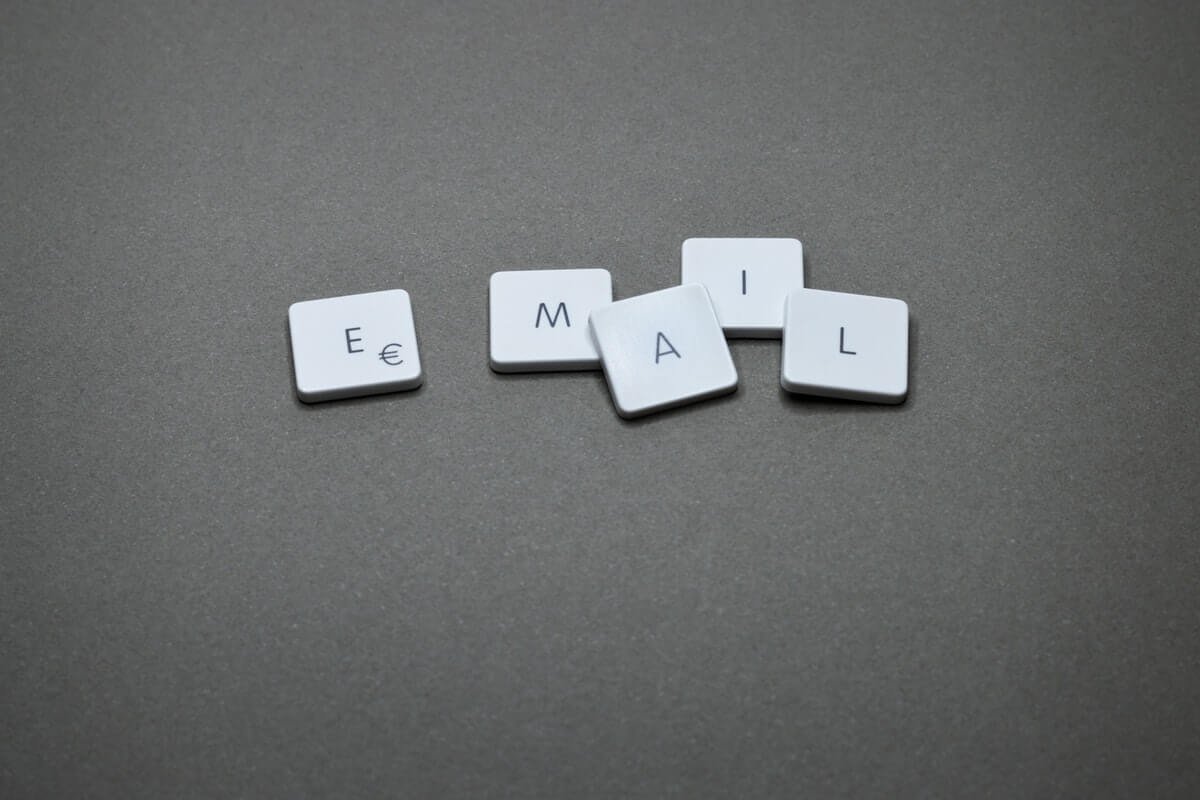 Email Marketing Costs: Factors to Consider for your Campaign Budget
How much does email marketing cost?
The cost of email marketing will depend on whether you're doing it yourself or if you're hiring an agency to do it for you. There are many factors to consider, such as the campaign size you're waging and the budget you can afford. A ballpark estimate can range from a few dollars to thousands of dollars if you're doing it in-house. If you're doing it with an agency, expect costs of around $300 to $500 per month.
Email marketing has long been an effective strategy for lead generation. And though we're all indulged with social media marketing, some people still prefer to get updates and make official transactions through email. 
How Much Does Email Marketing Cost?
If you're already a seasoned pro marketer, chances are you already know what email marketing is. You probably use it for your regular marketing campaigns and for generating new leads. An email campaign is one of the most effective tactics out there. But to a newbie, it might seem confusing. 
One of the biggest concerns that plague new marketers is the cost. Startups and new businesses don't have the resources to pour down the drain for marketing, so they need safe bets at the lowest possible price. This concern brings us to the main point of this article—how much does email marketing cost? Does email marketing still work in 2020?
Before we proceed to the nitty-gritty, let's discuss a few basics first. 
What is Email Marketing?
General fact: everyone has an email. The Internet is one big global village and our email addresses are our new addresses. It's no surprise that people would want to send addresses to your email. That's the basic idea of email marketing—sending emails to your prospective, current, and past clients about your business. With the right attitude and the correct campaign, a hundred emails can turn into a thousand new leads for your business. 
The most important things for people right now are their social media accounts and email addresses. Your day wouldn't be complete if you can't check your socials and emails. Think of how often you open your social media accounts, not because you're looking for something, but just because you're bored. Moreover, think of how many emails you get and receive every day, every week. At some point, someone is bound to respond to your email marketing campaign. 
How Do I Start an Email Campaign?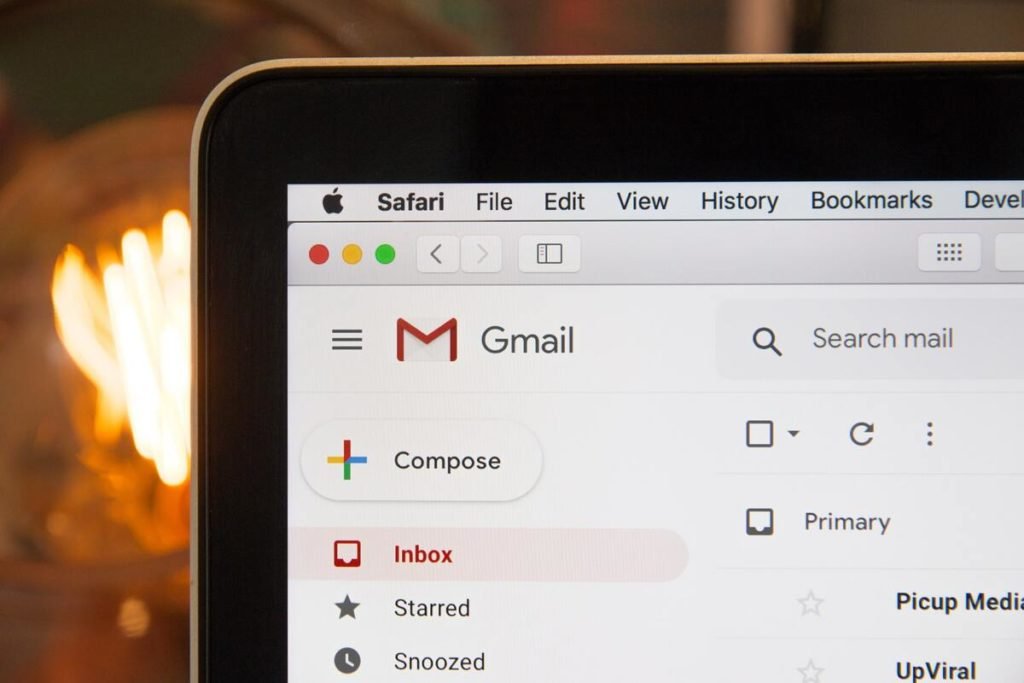 You can't mount a successful email campaign without spending some cash. It's inevitable, and there are minimal options available if you want to do free marketing only. Paid marketing might be painful to your budget as a fledgling company, but it's essential. Some portion (hopefully a generous portion) of your budget should be allotted to marketing. 
Now, how you spend it is up to you. You can put all your eggs in one basket or spread out the risk. We recommend the latter, of course. Even if one of your campaigns doesn't work out, you'll always have other options. For example, it's a good idea to advertise on social media and have an email campaign going on. In this way, you're not reliant on one particular campaign, and you minimize your risks.
Speaking of risk, you might be thinking right now: is email marketing a good strategy for my business? How much does it cost? The answer depends on various factors, and we'll surely tackle that. And if ever you want to explore influencer marketing while running your email campaigns, you may start by using an influencer tool. Check our Izea review to connect with trusted influencers. 
Can I Afford Email Marketing?
The cost of email marketing fluctuates depending on your needs and wants. There are different factors to consider, and these all affect your campaign price. You might have heard that an email campaign is expensive, but expensive is a relative term. How much is your budget? What are your expectations?—these are the major factors to consider when creating an email marketing plan.  
While it's true that there's no clear cut figure for email marketing's costs and expenses, it also means that even if your budget is small, you'd still be able to establish a successful campaign. That's also the beauty of email marketing—because the cost varies, you can adjust it depending on your needs. 
Preliminary Factors To Consider for your Email Marketing
As mentioned earlier, different factors may affect your email marketing costs. These may include:
Your Wants and Expectations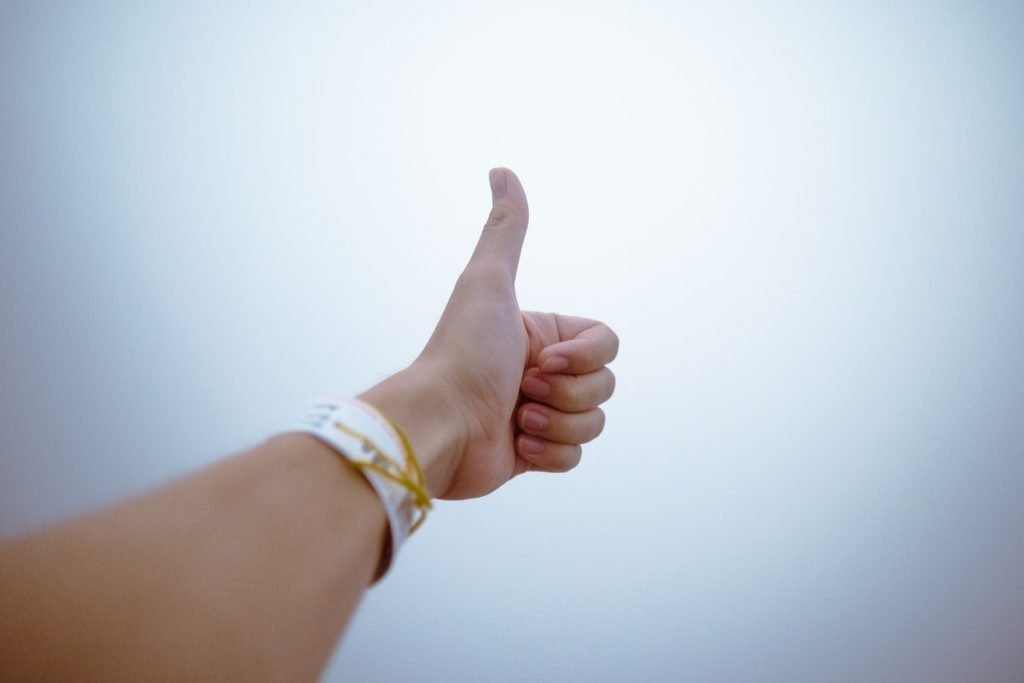 First off, you have to decide what you want. Setting your expectations is half the battle, and not identifying your wants firsthand will make your campaign shaky and insignificant. 
Your Purpose
Figure out the kind of email you want to send. There's a myriad of possibilities to choose from. For example, do you want a newsletter sent to your subscribers? Will it be a one-time offer, or is it a sell-directly kind of set-up? The answer to these questions all matter, and you should already have the answers when you're figuring out your budget. You may also do it the other way—figure out your budget, and then see what fits. 
Your Campaign's Message
After identifying your expectations and purpose, the next step is to figure out your email marketing campaign's message. Whether it's for brand awareness, lead generation, product information, or sales growth, you need to create different layouts for each campaign type. 
For example, you want to send newsletters for brand awareness. Your email content should contain the best descriptions about your brand and must include your website and social media links. Including links is easy, but writing an interesting company description can be hard. In this case, you might need to hire a copywriter, which means an additional expense. 
Moreover, if you're sending announcements about your latest offers and promos, you need to invest in high-quality and attractive collateral. It'll be necessary to include images, which will make it more costly. And then there's the issue of design. Will you be able to design it yourself, or is it complex enough to need a graphic designer's services? 
Major Factors That Affect Costs
Expectations, purpose, and message are just some preliminary factors that may affect your email marketing costs. Here are the major factors to consider for your email campaign budget.  
Email Marketing Tools & Services
One key to a successful email campaign is to have amazing email marketing software. Sure, you can use cheaper, free alternative versions, but the results won't be the same. Think about it. When you do email marketing, you want your potential customers to immediately notice your emails. You want to grab their attention. To do so, you need to consider these things when looking for an email marketing tool.  
Pre-Set Layouts and Templates
One way of attracting your potential customers is to have a stunning template in your emails. However, creating templates isn't easy—it's time-consuming and if you're a newbie, you might feel overwhelmed about the entire process. An excellent email marketing service should provide you with the necessary templates to make your campaigns visually stunning. 
Metrics and Analytics
Your campaign doesn't stop in the designing process. Another thing that you should look for in email marketing software is the ability to track your audience and campaign behavior. Get a service that can organize your email list and give you important metrics, such as subscribers, clicks, and conversions. 
If you want to use a tool that can give you more comprehensive and real-time analytics, you may check our Juulr review. 
Automation Services
Automation is an important factor in every campaign. It will save you a lot of time and energy, especially when your campaign is already up and running. Instead of doing things manually, you can schedule when your campaign will start. You may also re-send your emails weekly, bi-weekly, or monthly through automation. Even if you're not planning to automate your email marketing campaign, it's still a good option to have, and it will make everything easier. 
Audience Size
One of the main purposes of email marketing is lead generation. And audience size is an important feature for every email marketing tool. If you're a big company with a large mailing list, you'll need to pay more. Email marketing services are usually paid through a monthly subscription, so if something isn't working for you, you can always switch to a new provider next month. On the other hand, some software will let you pay for email addresses alone. How much do email addresses cost? The typical cost per thousand email addresses or CPU is $150 to $350.
What is the cheapest email marketing service?
Sendinblue is the best and cheapest email marketing service. The price starts at $25 per month and it offers a free tier. The platform's basic features include email customization, pre-built templates, automation options, and analytics tools—everything you need in an email marketing software. However, you can only send 300 emails per day. You need to pay to upgrade your daily send limit.
Creating the Campaign Itself
Once you've chosen an email marketing service that suits your needs, the next thing to consider is the cost of actual campaign creation. This stage isn't just about creating the email that goes out to your subscribers, but it also includes all the other things affected by your campaign. These may include:
Special Offers and Promos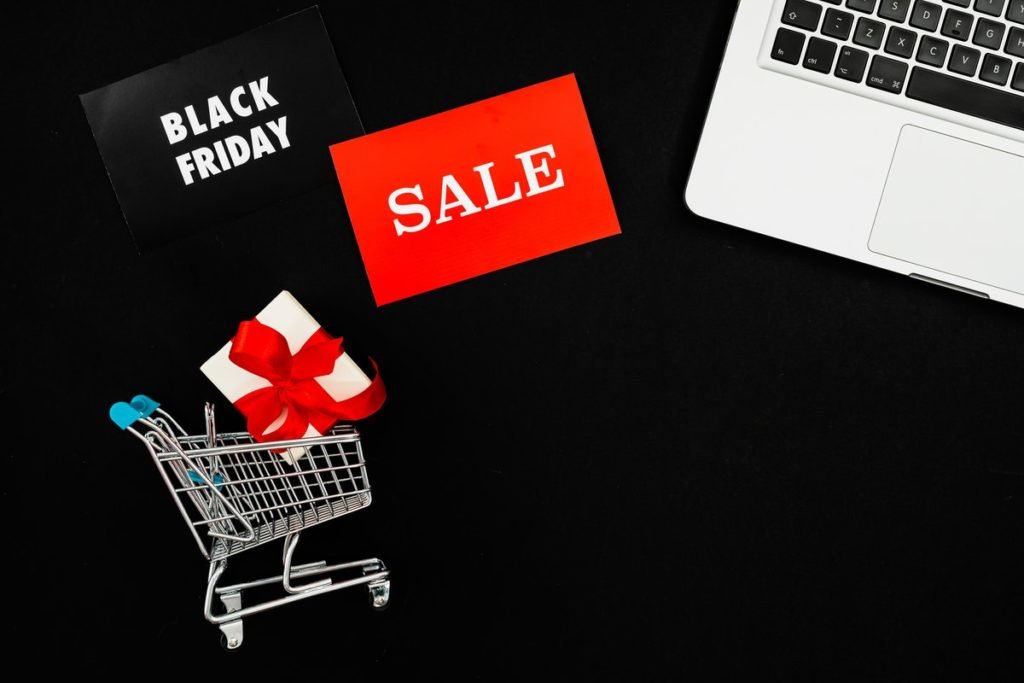 If you're handing out discounts and giveaways, you need to adjust your website and social media rates. You don't want your email marketing campaign to fail just because of a rate war. Hence, you need to determine which platform shall bear the lowest price for a certain period. If you choose email marketing, you might lose your social media and website revenues, which is a risk for your company. 
You may ask: how much does social media marketing cost? Social media marketing is much more expensive than an email campaign, ranging from $900 to $7,000 per month for one campaign. The pricing already includes campaign development and management of up to five social media sites. 
Email Marketing Management
Management is probably one of the biggest challenges to every campaign. If you're a small business owner, you may not have much time for yourself, let alone to run a new campaign. Having a competent staff that can manage your marketing campaigns could save you a lot of bucks. Otherwise, you'll have to hire a freelancer to create and track your campaign—and that's an added cost. If you're curious about how much to charge for email marketing freelance, you may check Upwork's job post. 
Graphic Design Services
Design is a necessary component of your campaign, and you can go about it in two ways. The first is to outsource the design. Outsourcing has several advantages, including saving money and time. However, there's also a risk when you're outsourcing. You might not be happy with the final product and it'll cost you more because you have to ask someone else to re-design your campaign. 
The other way of doing it is to hire an in-house designer. Most companies these days include a graphic designer in their sales and marketing team. The advantage of having an in-house designer is you know your work will be prioritized and you can control the way it turns out. However, it will cost more to hire an in-house designer and most professionals would prefer freelance than full-time jobs. 
Costs After the Campaign 
Marketers would think that the bulk of expenses will be during the creation of the campaign—and to an extent, they're right. However, it doesn't mean that you won't be spending after you've set up your campaign. You'll still have a few expenses after your campaign that may be substantial in the long run. 
One common expense incurred in post-campaign is maintaining the momentum generated by your email marketing campaign. Do you want to launch a new campaign? Do you want to offer more discounts and freebies? These are all costs that you don't foresee before you start, but crop up after you're basking in your campaign's success. Hence, always allot a miscellaneous budget to prepare for post-campaign posts.  
So, how much should I expect for my email marketing costs? 
As discussed, there are many factors to consider for your email marketing expenses. Here are some ballpark estimates. If you're intending to do all the grunt work yourself, you could swing your marketing costs for just around $10 per month. If your needs are a little complicated, this figure could run up to hundreds of dollars, even if you're doing all the work yourself. Hiring a campaign manager to do the work for you might set you back around 300 to 500 hundred bucks, depending on your needs and demands. 
These estimates are US-based. Maybe you're wondering: how much does email marketing cost UK? The rate per contact is around 3 to 12 euros and most companies would spend 250 to 500 euros for mailing lists alone. In dollars, that's around $600, which is a bit more expensive.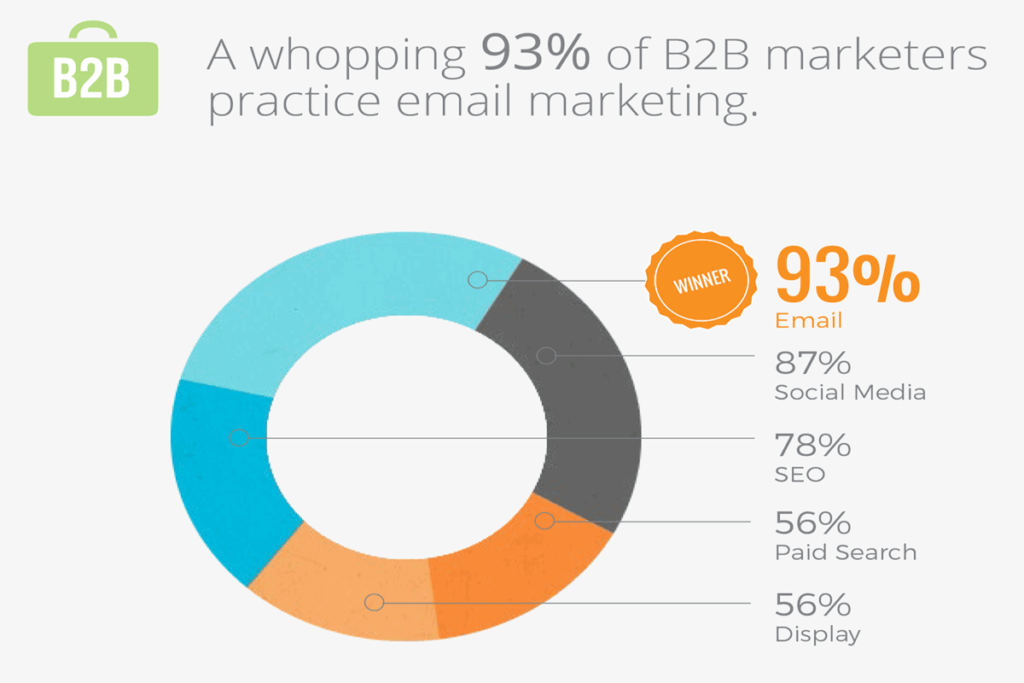 Email marketing is a great strategy for advertising your products vibrantly and excitingly. It can be tricky to use and the idea of spending money on marketing might turn some people off, but it's a system that's been proven to work well. If you're considering an email campaign, there are plenty of ways to make it fit your budget. 
You may wonder: what is the success rate of email marketing? The success of email campaigns is quite astounding. According to Campaign Monitor's study, a $1 budget gains a $44 return. Moreover, businesses have seen a 15%-20% sales increase through email marketing. Despite the advances we've made, email campaigns still work in 2020. 
If you want to venture into another marketing strategy, you may read our post about "Influencers and Affiliate Marketing: Using Influencers to Boost Affiliate Marketing."