Sending emails may be one of the oldest digital communication forms, but it remains the best in terms of usage. With the advent of new technology and the internet, there are now different ways to communicate with audiences and customers. However, email still sits on top of the list with its user base of four million people. For this reason, the most effective marketing channel is still email marketing—defeating SEO, affiliate marketing, social media, and other digital marketing strategies.
Everything You Need to Know About Email Marketing in 2022
While it's true that people can now communicate through live chat, social media, and other online messaging platforms, emails are still proven effective in the areas of marketing and business communication. According to a survey by the Data and Marketing Association, the most profitable direct marketing channel is email marketing. It generates an average of $42 in return on investment for every dollar spent.
So, if there's one thing you should do, its is to make email marketing a key pillar of your digital marketing strategies. If you don't know how and where to start, hang on tight and read further because we've got you covered.
What is Email Marketing and Its Types?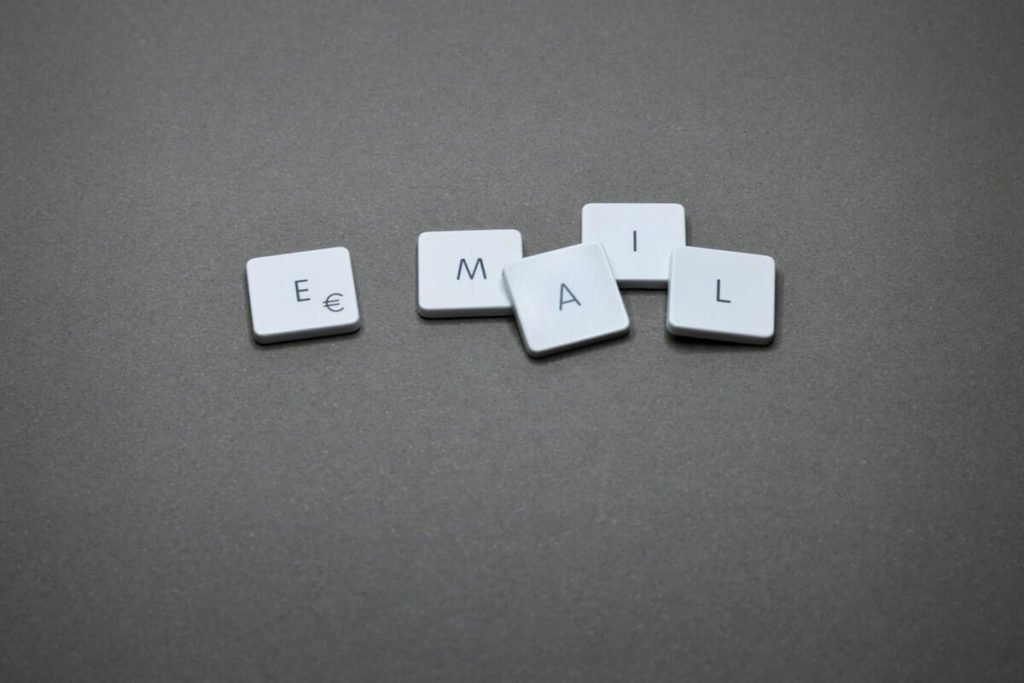 Email marketing is simply sending a large number of promotional messages to clients and subscribers of your email list. Aside from giving information, its purpose is to generate sales, increase website traffic, and foster a community surrounding the brand. Hence, emails may normally contain advertising.
Since modern email marketing has long veered from traditional mass mailings, it now concentrates on personalization, segmentation, and consent. And there are various types of email marketing. You may ask: what are the 3 types of email marketing?
In this article, we'll focus on what are the 4 types of marketing emails:
Digital Newsletters
A digital newsletter, popularly known as an email newsletter, is an email type geared towards informing subscribers of the brand's latest news and updates. This type comes in various forms, and you may use a particular form based on your purpose.
However, always remember that everyone reading your email is unique, and there's no end to what you can write down. A newsletter can be sent daily, weekly, or monthly. Your subscribers take value and credibility in your brand through your newsletter's content.
Hence, you must be wary of the following factors:
length of content

type of information to be given out

placement of the text and images

overall design

call to action
Behavioral Emails
A behavioral email is an automated, targeted email sent to your subscribers. The email is tailored-fit to their actions and behavior. Simply put, this type is all about personalization. And there are numerous ways to personalize email marketing. You can accomplish this by knowing who your customers are and where they are in the buying cycle.
The 10 types of behavioral email you could automate are:
Password renewal/reminder

Cross-selling

Free trial expiry

Re-engagement

Purchase anniversary renewals

Re-purchases

Product review requests

Browse abandonment

Recommendations

Onboarding
Transactional Emails
Based on the action taken, transactional emails are to be sent to a customer at a given time. Examples of transactional emails are billing statements, invoices, order confirmations, and email receipts. And what triggers these are the subscribers' or users' behavior.
Moreover, this type opens the opportunity of turning a routinary email into a path leading to your website. For one, email receipts generate a higher rate of open and click.
Informational Emails
This type promotes and describes a certain offer or event relative to your brand's products and services. Usually, informational emails are linked to a particular CTA aligned with the campaign's objective. This often involves announcements of sales, referrals, discounts, events, free trials, coupons, webinars, and open houses.
Informational emails should catch and attract your subscribers, and this could be done by highlighting your main offer. Always make your descriptions clear, captivate through your subject line, and maximize actionable language.
What are The 5 Steps of Email Marketing?
Although email marketing generates the highest return on investment, it wouldn't produce maximum results without a solid and well-thought-out marketing strategy. With brands fighting for every users' attention, you need to think of ways to stand out and stay relevant. To help you out, here are five steps to creating an effective and the best email marketing strategy.
Gather Email Addresses
Because this marketing channel involves sending emails, the first crucial step is to gather the email addresses of highly interested leads. From there, you could grow your list. One effective way to achieve this is by merging different channels with on-site campaigns. Another way to build your list is by converting your visitors through personalized offers that they can enjoy after submitting their email ads.
Once your visitors get to your website or social media pages, you can offer discounts or promotions to those who haven't subscribed yet. Once they click on that promotion, you can let them answer several questions, including their email ads.
Send Targeted Email Campaigns
After growing your list, the next step is to build your email sequence. The way and the time you send your emails can tremendously impact your conversion rate. You can make the most out of your marketing efforts when you send the right email to the right person at the right time. Hence, your email sequence should capture the users or subscribers at the perfect stage.
If you give out a discount email too late, you could lose a potential buyer. On the other hand, if you send out a survey email before being known by the user, you might lose your only chance. Constructing a well-timed and logical email sequence is needed if you want to engage your subscribers or gain new ones.
Make Users Open Your Email
What good does it do when you have a long list of email ads but a longer list of users who don't open your emails? So, how do you bring them to open your emails? The key is to write a catchy email subject line. The first step in doing this is by persuasion triggers.
Here are 11 triggers:
Personalization

Authority

Scarcity

Curiosity

Numbers

Utility

Social Proof

Reciprocity

Salience

Urgency

Liking
Coming up with a compelling subject line could entail hard work and creativity. But don't be afraid to play around and test the triggers.
Master Email Copywriting
Email copywriting is all about optimizing your tone, angle, and call-to-action (CTA). Mastering email copywriting might seem impossible, but you can always get inspiration (not steal) from top brands.
Additionally, incorporating humor into your emails won't hurt. Instead, it can improve your chances of getting your emails opened and add a vibe of positivity to your brand. If you don't like humor, you can try storytelling. Story-based emails can help you stand out and lure subscribers to your brand.
Involve Your Subscribers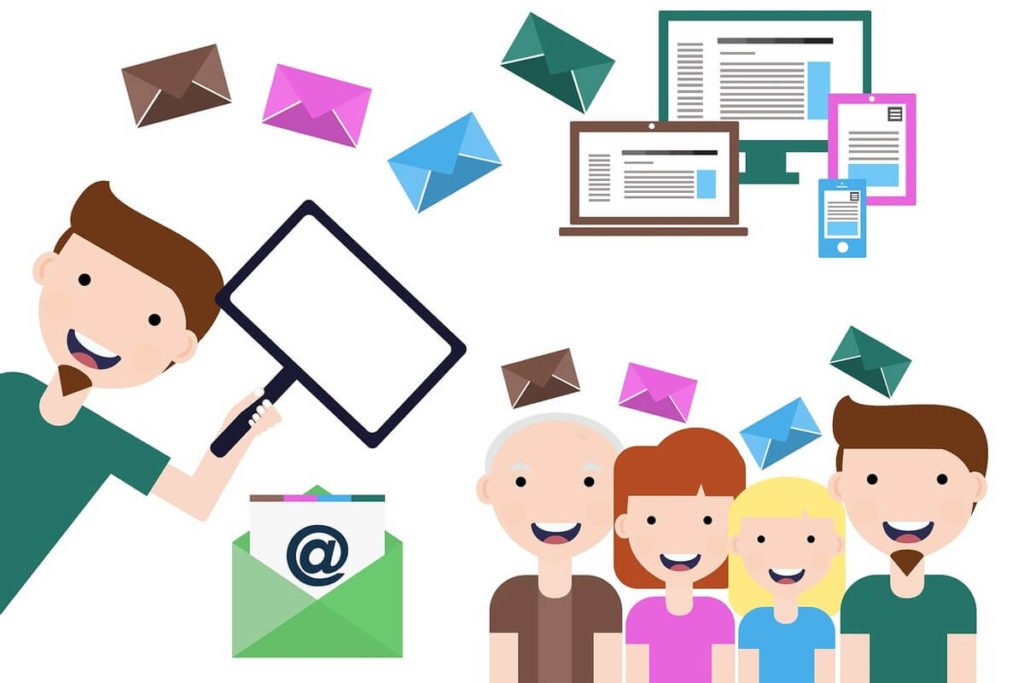 Email marketing isn't just about giving quick and temporary solutions—it's about making minor repairs and actionable measures that produce long-term benefits. And if you want to enjoy long-term benefits and sustainability, you have to keep your subscribers involved, engaged, and interested.
Get your creative juices working and think of ways to engage your subscribers. Give them a compelling reason to stay unless you want to see your list of unsubscribers pile up.
What are The Best Email Marketing Tools?
All the mentioned steps above are necessary to achieve email marketing success. However, some tools are needed to improve your email marketing efforts. These solutions expand your audience, merge your channels, and segment your lists.
Mailchimp
With Mailchimp, you could A/B test copy, schedule your campaigns, and gather reports on unsubscribe rates, click-through rates, open rates, and other metrics. It also has a free plan that includes 2,000 contacts and a maximum of 10,000 emails sent per month. Its email editor is user-friendly, and its reports are easy to understand.
Aside from the free subscription, Mailchimp also offers the following plans:
Essentials Plan: $9.99-$270 a month

Standard Plan: $14.99-$540 a month

Premium Plan: $299-$1,190 a month
MailerLite
Because of its drag-and-drop interface, MailerLite is a fun and simple tool to use. It also has email support that speedily responds when anything happens, plus, stacks of email templates to choose from. If you want an email marketing tool with a straightforward approach that you could master in days, MailerLite is for you.
MailerLite offers a free lifetime plan inclusive of 1,000 subscribers and 12,000 email sends per month. But if you opt for the more advanced features, you may purchase the following plans:
1,001 to 2,500 subscribers: $15/month

2,501 to 5,000 subscribers: $30/month

5,001 to 10,000 subscribers: $50/month
ActiveCampaign
If you're looking for the best tool for automation, you could give ActiveCampaign a shot. It has a long pile of pre-structured automation to help you personalize your campaigns for each of your subscribers. The software is designed to manage both your sales process and contacts and grants 850 integrations.
The software offers a free trial for 14 days. After the free trial, you'll be required to subscribe to one of their four paid plans—which you could pay on a monthly or yearly basis. Depending on the plan, you could receive a 15%-% discount for annual payments.
The plans they offer are the following:
Lite: $15+/month

Plus: $70+/month

Professional: $159+/month

Enterprise: $279+/month
HubSpot
The best all-in-one marketing suite available is HubSpot. This platform is known for its great tools and reporting capabilities for every bit of your campaigns across different channels, such as social media, website, and email marketing. With its CRM, you could easily store your contacts and attract more audiences via live chat, lead forms, or online ads.
Moreover, you can have a centralized view of how your subscribers engage with your website's landing page, social media, Google ads, and email marketing on HubSpot. The platform offers a free trial for 14 days, and once the trial period ends, you'll have to subscribe to any of its three paid plans. HubSpot also offers a 10% discount for the first two plans when you pay every year.
Here are its plan offerings:
Starter: Up to 1,000 contacts for $50/month

Professional: Up to 2,000 contacts for $800/month

Enterprise: Up to 10,000 contacts for $3,200/month
Read more about this platform in this HubSpot review.
Moosend
If you're meticulous about the budget you'll spend on your tools, Moosend should be on top of your list. It offers two payment methods, either by the number of emails you send or the number of subscribers you have (whatever is cheapest for you).
Moosends' lifetime free plan covers 1,000 subscribers, but it also has paid plans—Pro and Enterprise Plans. Moreover, it offers a 20% discount on annual billings.
Here are Moosend's plans billed monthly:
2,000 subscribers: $10/month

2,001 to 2,500 subscribers: $20/month

2,501 to 5,000 subscribers: $30/month

5,001 to 8,000 subscribers: $40/month
If you opt to pay based on the number of emails (aka credits) you send, the charge will be $1 for every 1,000 credits. With this offer, you'll receive similar features to the Pro Plan.
Is Email Marketing Worth It?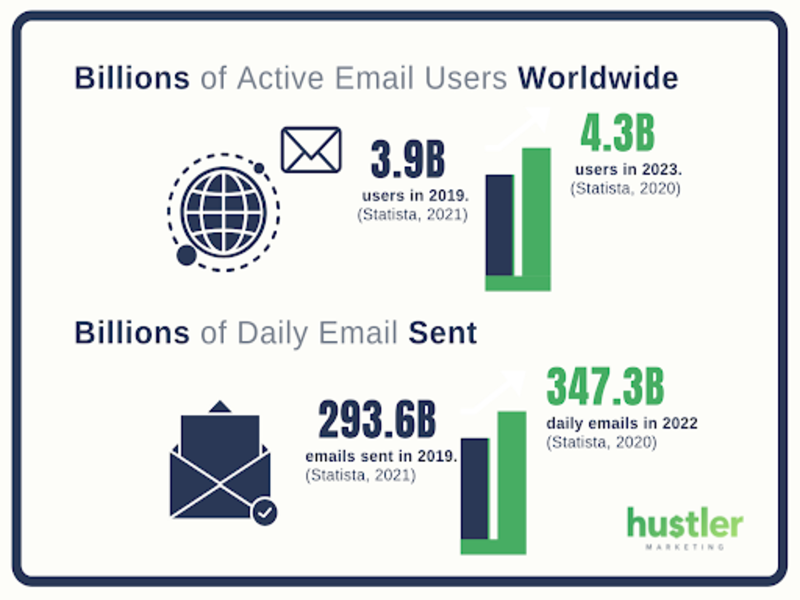 Definitely! With the results it has produced and is continually producing, we could say that it's worth the effort and cost. If there's one thing you should do to market your brand, that is email marketing. You can also grow your audience base through an engagement platform (see Cloudsocial review).
Create Your Email Marketing Strategy Now
Numerous people think that email is gradually becoming obsolete because of easy-to-access social media messaging apps like Messenger and Whatsapp. However, email is still the top, most widely-used means of online communication, and it continues to be an effective tool for marketing as well.
Email marketing is no easy task. It takes creativity, persistence, and budgeting. But with the help of the right tools, strategies, and email marketing courses available online, you can surely ace it!
Read "Email Marketing Costs: Factors to Consider for Your Campaign Budget." to learn about how much to invest in email marketing