Guide to TikTok Creator Marketplace 2022
Sharing is caring!
Marketing today is a lot more competitive, in contrast to the traditional marketing of the far past. Now, if you want to stand out and break through the noise, you have to be novel and innovative with your campaign strategies. It pays to master the art of thinking outside the box and use new platforms to build your brand. One excellent example of such a platform is TikTok Creator Marketplace. Here, we'll go over the nitty-gritty of the TikTok Creator Marketplace 2022 and how you can maximize this platform for your brand. 
Guide to TikTok Creator Marketplace 2022
TikTok has become one of the go-to platforms for marketers, brands, and creators. And we've seen major brands collaborate with content creators to their advantage, and you know we all want a slice of that too! But where do we source the best creators and influencers to represent our brand? TikTok Creator Marketplace—that's where!
Is there a marketplace on TikTok? Yes, there is a marketplace on TikTok, and there are numerous good reasons for us to know more about the platform. So, stick to the end of our TikTok Creator Marketplace 2022 guide.
What is TikTok?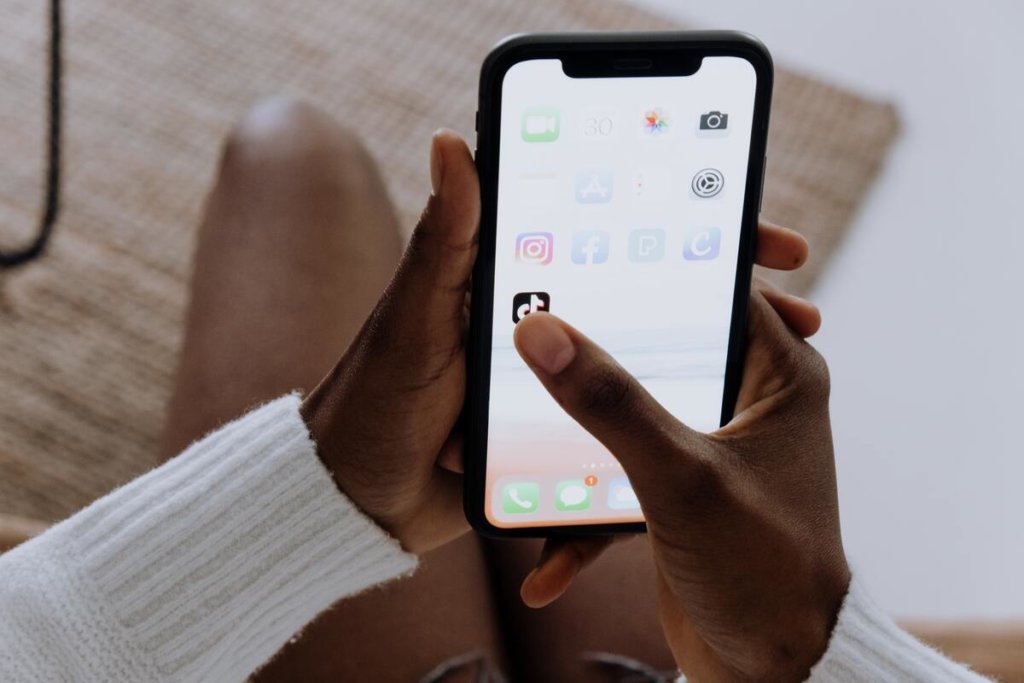 Musical.ly, released in 2014, was a famous video streaming and sharing platform. The app boasts 100 million users and a wide variety of dialogue and music choices that users could lip-sync with and make entertaining short-form videos. Musical.ly was widely used across the globe, with creators rising to fame because of their engaging content on the app. One thing that further drove the app's popularity was that users were able to share their Musical.ly on other platforms, such as Instagram. 
However, in 2018, ByteDance, a Chinese company, took over Musical.ly. By then, Musical.ly users were moved to TikTok. TikTok is still the same short-form video-sharing app. But the Chinese market has a separate app with 300 million users. The Chinese variant of the TikTok app is called Duyin.
What is TikTok Creator Marketplace?
TikTok launched its Creator Marketplace in 2019. The TikTok Creator Marketplace is a venue for creators to collaborate with brands and sell their content. In the TikTok Creator Marketplace, businesses have the privilege of connecting with star creators and getting their videos in front of millions of viewers.
Millennial and Gen-Z users spend most of their time on social media and watch less traditional marketing methods, like TV commercials. As a result, brands are taking a leap away from traditional marketing to digital marketing strategies. One proven way to reach these users is by joining the TikTok Creator Marketplace. 
How do I get into the TikTok Creator Marketplace?
While the TikTok Creator Marketplace price is free, you still have to meet the platform's criteria to get it. There are two different ways to do so. These ways differ according to whether you would be joining as a brand or creator. The TikTok creator marketplace how to join steps are the following:
How Brands Can Join the TikTok Creator Marketplace 2022
If brands already own a TikTok Ads Manager, then logging into the Marketplace will be easy to accomplish. But if they don't, they must do the following:
Create an account with TikTok Creator Marketplace.
Place the necessary information about you, such as name, phone number, and business email.
Verify your Creator Marketplace account via the link sent to your email.
Customize your TikTok Creator Marketplace profile and include your brand's logo and other parameters.
After finishing the said steps, you can start sourcing creators who resonate with your target audience. Then, you can reach out to your chosen creators via TikTok Creator Marketplace or by leaving a comment on their posts.
How Creators Can Join the TikTok Creator Marketplace 2022
Not all creators are given the chance to enter the TikTok Creator Marketplace. And that's a relief for brands because they can be sure to collaborate with creators that can deliver good results.
Creators who opt to join the marketplace either send an application or are invited by TikTok itself. Whatever the case, creators should meet the following criteria:
Personal TikTok account with at least 100,000 followers
3 video posts within the last 28 days
Gained over a hundred thousand likes within the last 28 days
Over 18 years old
Be in any of the 24 eligible countries
If a creator meets all criteria, his or her application will be reviewed.
How do I get out of TikTok Creator Marketplace?
Several creators noticed a drastic drop in their TikTok views and wanted out of the marketplace. Also, some TikTok creator marketplace Reddit posts complain about losing a significant amount of followers. Although there is no concrete proof showing that the loss of views and followers is because of TikTok, creators still wanted to get out.
To get out of the creator marketplace, you have to send an email to creator-marketplace-support@tiktok.com. From there, the support team will help you out.
What are the benefits of joining TikTok Creator Marketplace 2022?
Brands and creators did not flock to TikTok Creator Marketplace for nothing. They know that benefits await them when they sign up in the marketplace. Here are the top 3 benefits of joining TikTok Creator Marketplace:
Increased Brand Awareness
TikTok is a global platform with millions of different users every single day. By joining the marketplace and collaborating with various creators who have large followings, a novel set of audiences can discover your brand.
TikTok is widely used in many countries like Japan, South Korea, India, and the Philippines. So, if you want to tap into new markets from foreign countries and widen your reach, join the TikTok Creator Marketplace.
More Global Collaborations
TikTok Creator Marketplace gives you access to a global community of creators. With a whopping 8 million active creator accounts, you can source and collaborate with the creator of your dreams.
Collaborating with passionate and creative creators can help produce high-quality, entertaining, and engaging content. You can reach out to different creators through the platform's ready-made template messages.
First-Party Data Access
Building your brand through creator collaboration entails a laborious process. Fortunately, the platform gives you access to real-time, first-party campaign data. Gaining direct access to first-party data helps you accurately track user data that can be of help in the modification of your campaign.
Having access to first-party data is useful in classifying users and targeting audiences.
Easy Result Tracking
Finding influencers and content creators and tracking your campaigns can be quite easy on TikTok. The TikTok Creator Marketplace makes it all the more convenient to track your campaign's results and measure the return on investment. 
Furthermore, the platform's detailed analytics allows you to track how your campaigns are performing and how you can make adjustments accordingly. The platform's metrics and insights allow for easy collaboration with creators.
How do I set up my TikTok Creator Marketplace 2022 campaign?
Once you've already joined the platform and shortlisted the best creators, it is time to build your campaign. The process and the interface of building a campaign in TikTok Creator Marketplace are, somehow, similar. Here's a guide on setting up your TikTok campaign:
Step 1
Click "add to campaign" or "create campaign" found on the creator's profile. Once you are in your campaign builder, you may add a creator from your pre-saved shortlist.
You can choose your campaign objectives from the following: increase followers, increase brand awareness, increase website traffic, increase product sales, or encourage downloads.
Step 2
Once done with the first step, you move on to your creative brief. In your brief, you may provide detailed instructions to the creator regarding your campaign to make sure that the assignment and intention are well understood. The brief also includes campaign dates, campaign descriptions, product descriptions, and payment options. The payment options include agreeing to the creator's set price, negotiating a price, or gifting the creator with free products.
Make sure to make your brief clear and complete because these are the details your creator needs to see before agreeing to do the campaign.
Step 3
The final step is the customized flow. This feature helps you understand where you and your creator stand in the process of your campaign.
Here is a sample customized flow:
Creator accepts the brand's invite
Both discuss payment and collaboration details
The creator uploads the video subject for review
TikTok reviews the uploaded video
Brand reviews the uploaded video
Creator publicly posts the video
What to bear in mind when using TikTok Creator Marketplace?
TikTok is a platform with continuous popularity growth, and a myriad of users are crafting ways to create engaging content and share it with the rest of the world. And it can be easy to feel giddy and excited to enter the marketplace. However, there are a few things to bear in mind:
Read the Terms and Conditions
Before entering the marketplace, make sure to read all terms and conditions. That way, you will know the rules and regulations of the platform, and you can avoid doing something that is against the rules.
Vet Your Creators
Making an internal vetting process gives you the assurance that you are collaborating with creators who align with your brand's goals and objectives. Partnering with creators is crucial for your brand's success, but it won't help to just partner with anyone.
Follow Content Guidelines
TikTok has content guidelines and policies, make sure you follow them. If it's your first time collaborating with creators, it may be wise for you to check their videos to ensure that they follow TikTok's video content guidelines.
Watch the Metrics
As you would do with any marketing campaign, you must keep a watchful eye on your metrics. It measures how successful the campaign was and what could be done to improve it. Guarding your metrics also allows you to identify what works on TikTok and what doesn't.
Prepare for The Unexpected
There are high chances of something going out of plan. It can catch you off guard if you don't prepare for the unexpected, and it will affect your brand and campaign negatively. Hence, always have backup plans.
Who are TikTok Creator Marketplace 2022 competitors?
As mentioned, the digital marketplace is very competitive. There are different platforms and tools vying for brands' and marketers' attention. Aside from TikTok Creator Marketplace, here are other influencer platforms that can help you source the most suitable creator:
VAMP
Vamp is a mobile content creation and global influencer marketing platform. It connects some of the world's biggest brands to talented content creators. Some of the big brands that invested in Vamp include Estée Lauder Companies, eBay, Huawei, and Adobe.
Check out this comprehensive Vamp review.
Aspire.io
Aspire is another influencer marketing platform. With Aspire, you can find creators based on keywords, demographics, industry, etc. The best part? Aspire doesn't take commissions, thus, increasing your ROI. 
Tidal Labs
Another marketplace where brands are free to engage with suitable creators is Tidal Labs' Creator Exchange. The platform allows influencers to apply and get the opportunity to collaborate with brands. Tidal Labs links influencers with big brands to help them showcase their talent.
Know more about the platform in this Tidal Labs review.
Instagram Creator Marketplace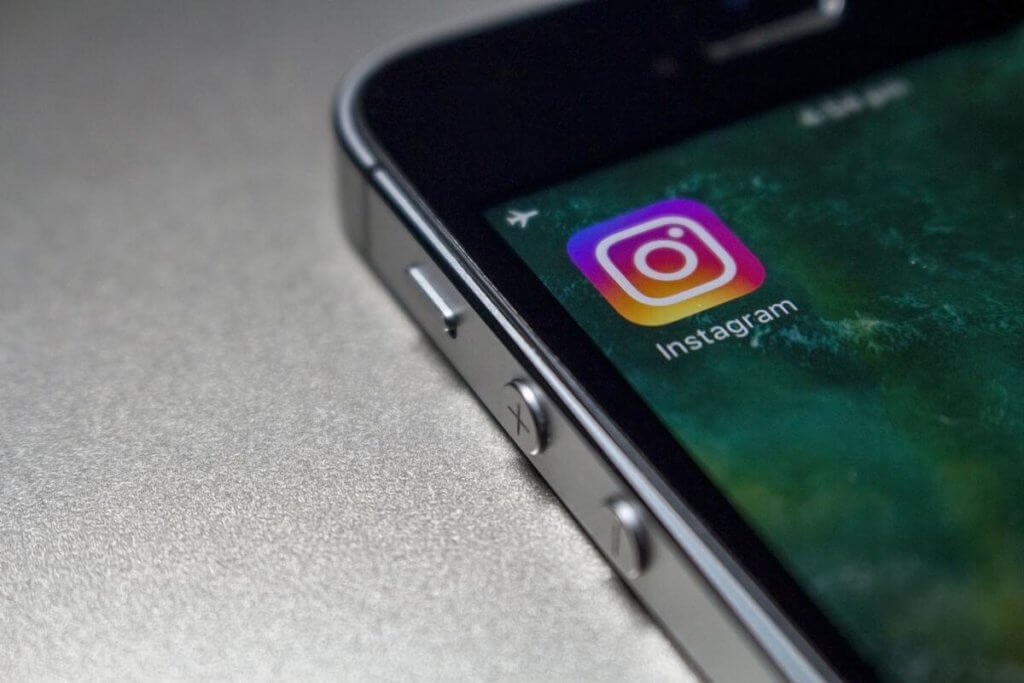 As a response to TikTok Creator Marketplace, Meta launched the Instagram Creator Marketplace. While the marketplace is still in beta testing, the platform's interface and features look similar to TikTok Creator Marketplace.
Is the TikTok Creator Marketplace worth it?
The TikTok Creator Marketplace 2022 is an excellent platform to connect with great creators so that your brand will be front and center on TikTok's enormous arena with its massive audience. The platform is user-friendly and gives you access to significant data and insights that can help you make smart decisions on your collaboration and TikTok campaigns. Therefore, it is safe to conclude that TikTok Creator Marketplace is totally worth it! 
Want to boost your knowledge of influencer marketing? Check out our post, "What is Influencer Marketing Platform?"