15 Hottest Instagram Models to Follow in 2023
Are you looking for the top Instagram models to follow in 2023? We've got you covered! We've compiled a list of the 15 best Instagram models to follow this year, each of whom offers their own unique blend of style, beauty, and charisma.
2023 Top Instagram Models to Follow
As social media continues to grow in popularity, many people have become interested in following the latest Instagram model names. In 2023, there's a new wave of talent being seen on Instagram, and it can be difficult to keep up with all of them.
If you're looking to stay ahead of the curve, here are some of the hottest Instagram models to follow. From rising stars to major influencers, these are the most stylish and influential models that have taken over our feeds this year.
Kim Kardashian – @kimkardashian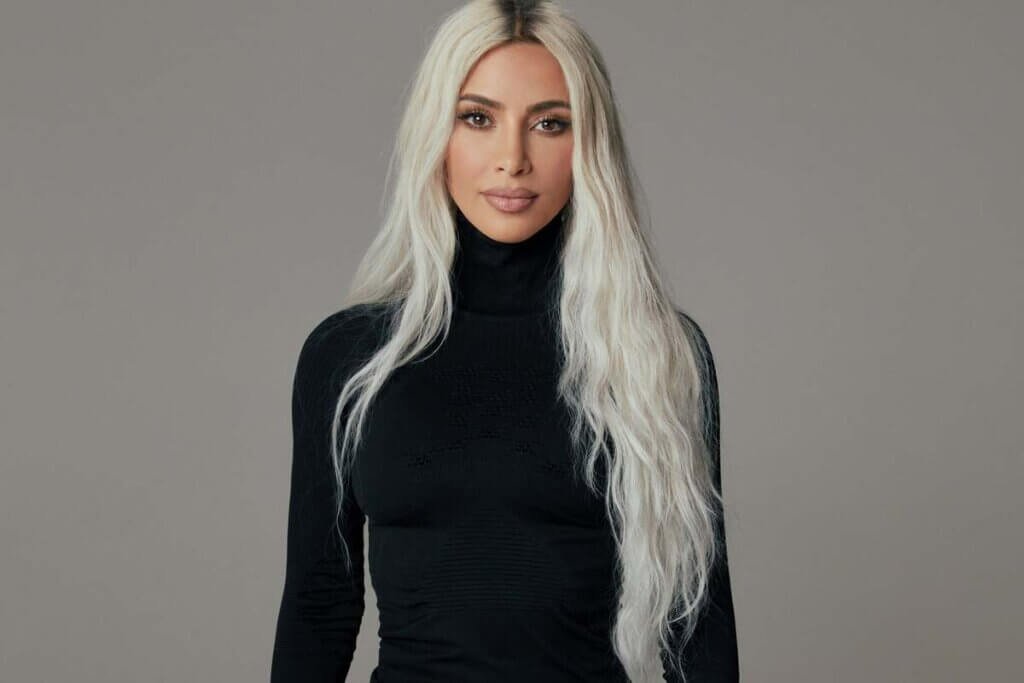 Followers: 340 million
You may ask: who is the most popular model on Instagram? Kim Kardashian is the most followed person on Instagram, with over 300 million followers.
The reality TV star and entrepreneur first gained attention from her family's show "Keeping Up with the Kardashians," which quickly became an international phenomenon. Known for her bold sense of style, Kim soon began marketing various fashion lines and launching beauty products before establishing herself as a full-blown businesswoman in different industries.
From her many businesses to her philanthropic efforts, Kim is constantly making headlines around the world while inspiring millions of people on Instagram through her posts. It's no surprise she has such a large following!
Kendall Jenner – @kendalljenner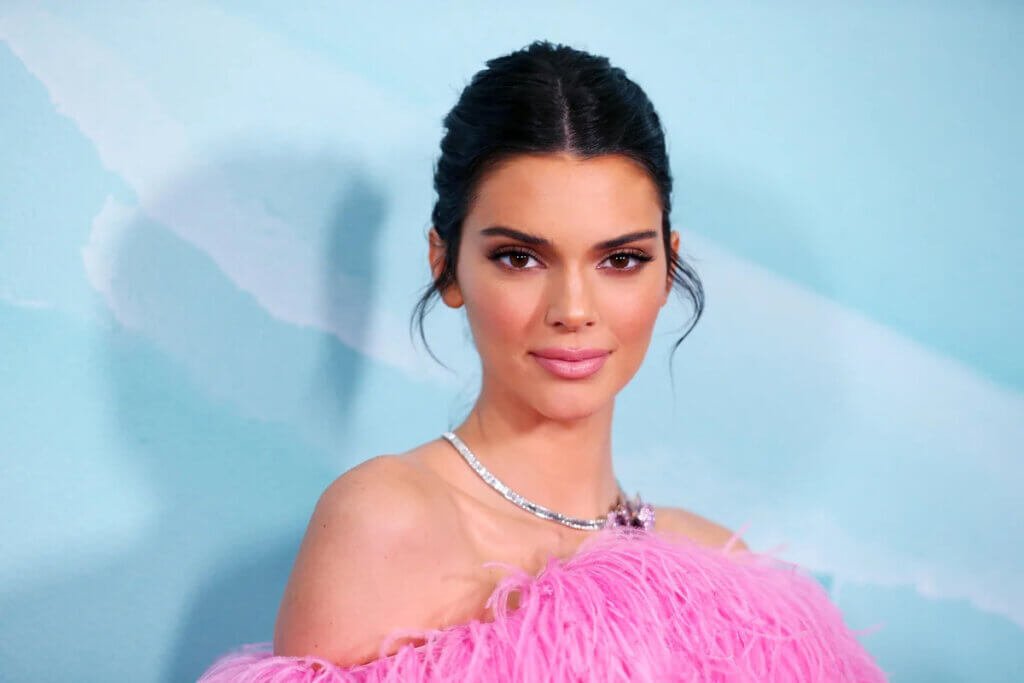 Followers: 270 million
Perhaps you may be wondering: who is the prettiest Instagram model? Kendall Jenner is definitely on the A-list. She was born into the famous Kardashian–Jenner family, which has become one of the most recognizable celebrity dynasties in the world.
Jenner is best known for her modeling career and starring role in "Keeping Up with the Kardashians," but she has also made a name for herself on Instagram—where she has close to 280 million followers.
Her Instagram account boasts an impressive portfolio of professional modeling shots and candid snaps from her day-to-day life. From glamorous red carpet looks to street style shots, Jenner can be seen wearing all kinds of designer fashion labels like Balmain and Burberry—often alongside her equally stylish sisters.
Gigi Hadid – @gigihadid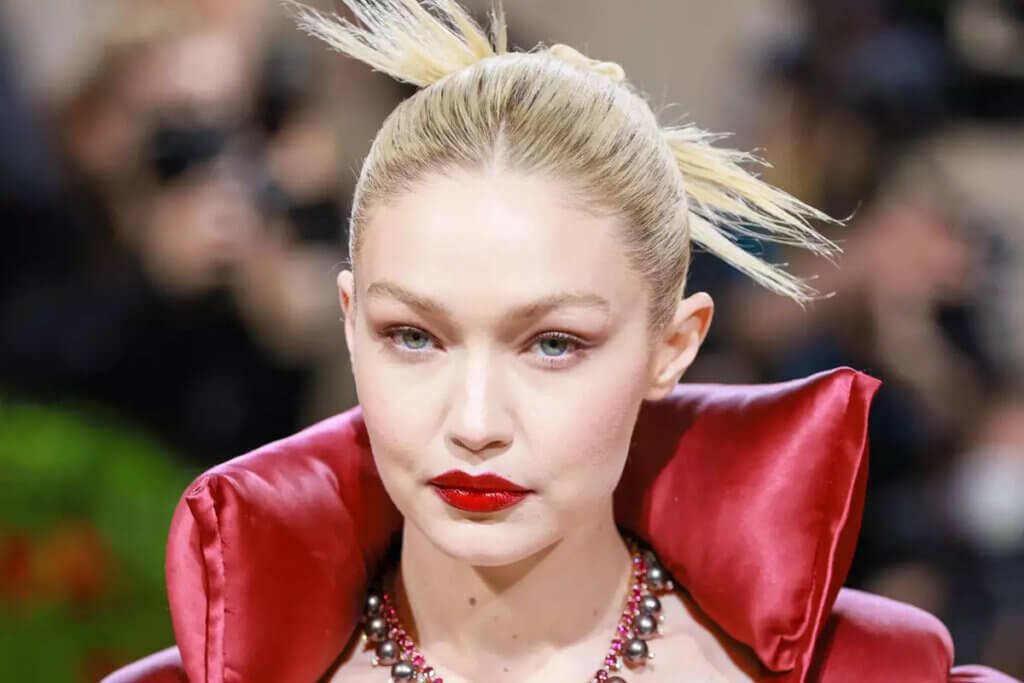 Followers: 76.5 million
Gigi Hadid is one of the most renowned Instagram models female and fashion icons. She has graced the covers of magazines like Vogue, Elle, and Harper's Bazaar. Her fame extends beyond the runway, as she has over 70 million followers on Instagram—making her one of the most influential people on social media.
Hadid first made waves in the fashion world when she began modeling for Guess at age 2. Since then, she has become a household name due to her signature style—edgy ensembles often paired with bold makeup looks. Other than walking for some of the biggest designers in fashion, such as Versace and Chanel, Hadid also designs collections for Tommy Hilfiger and Reebok x Gigi Hadid.
Bella Hadid – @bellahadid
Followers: 56.8 million
Bella Hadid is a 26-year-old American fashion model who has been walking the runway and starring in magazine shoots since she was 16. She's best known for her work as a fashion model, but Bella also has an impressive following on Instagram—with more than 50 million followers.
The daughter of Yolanda Hadid and sister of Gigi Hadid, Bella was born into a family of models and entertainers. Her modeling career has skyrocketed over the years—she made her debut at the New York Fashion Week in 2014 and has since walked the runway for designers like Marc Jacobs, Balmain, and Chanel.
On Instagram, Bella posts photos from photoshoots and behind-the-scenes looks at her life as a model—often wearing some of the most stylish clothing from top designers around the world. If you want to make a name on Instagram like Bella Hadid, one of the secrets is to post beautiful content regularly. Get started by exploring the social media management tool in this Friends+Me review.
Hailey Bieber – @haileybieber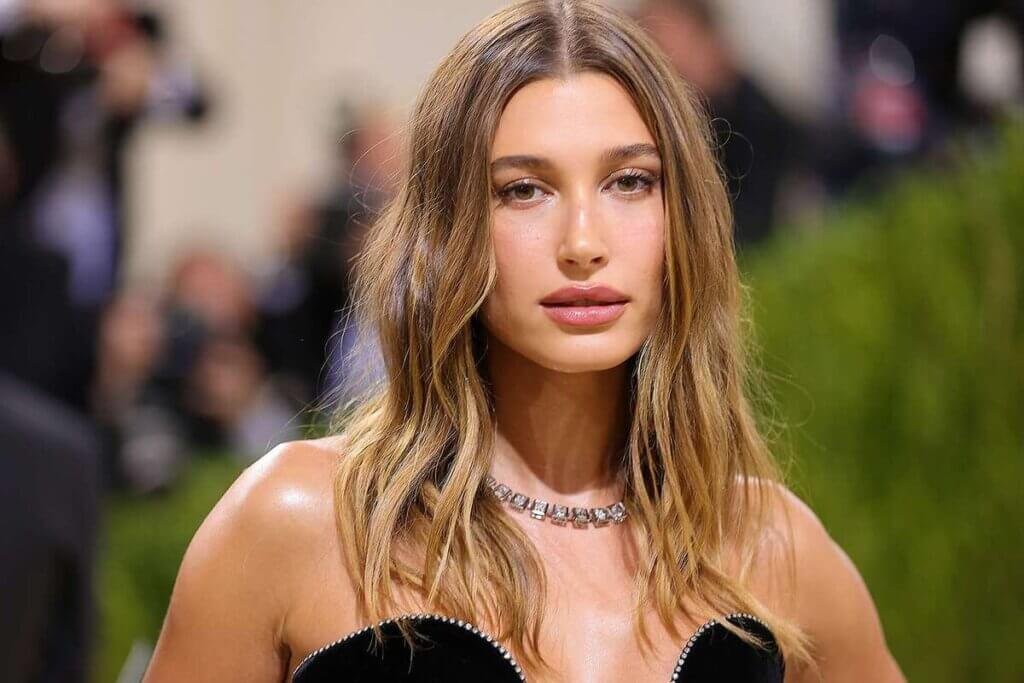 Followers: 49.9 million
Hailey Bieber, formally known as Hailey Baldwin, is an American model and television personality. She gained fame in the fashion world when she signed with IMG Models in 2016 and became a runway model for designers like Tommy Hilfiger. Hailey rose to fame on Instagram when she married pop star Justin Bieber in 2018.
Since then, her fan base has grown significantly, and she currently boasts over 45 million followers. Her posts are often focused on promoting her own skincare line, Rhode. Additionally, she uses Instagram to advertise products from other companies and share snippets of her life with Justin, which keeps fans engaged and interested in what she does next.
Cara Delevingne – @caradelevingne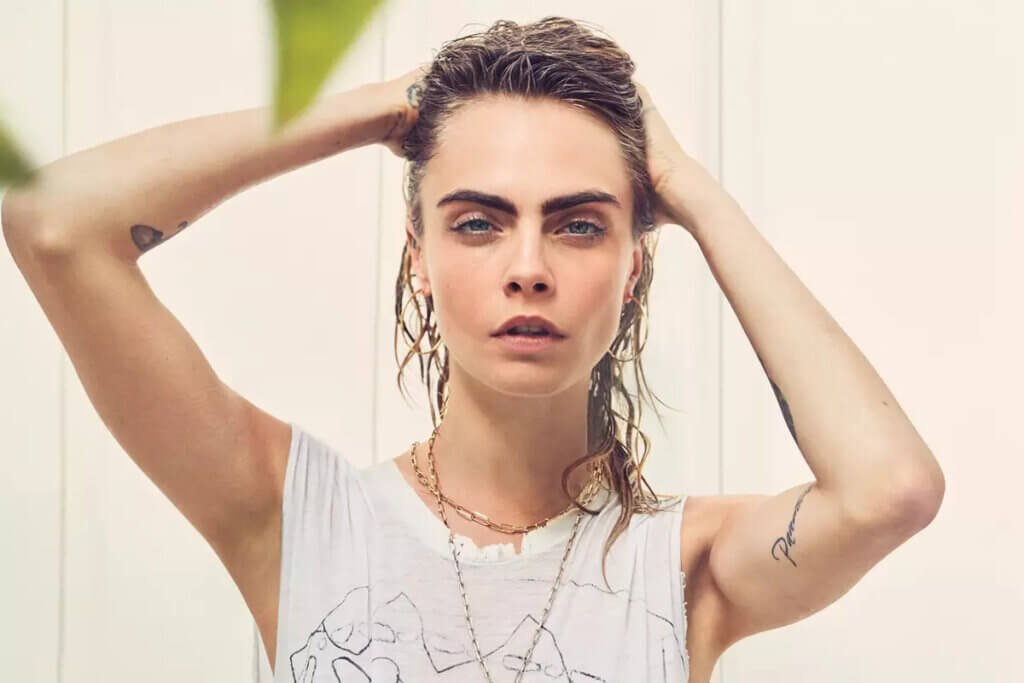 Followers: 42.6 million
Cara Delevingne is a model, actress, and musician who rose to fame in the early 2010s. With her signature eyebrows and unique style, she has become one of the world's most recognizable faces. Despite being recognized as a fashion icon, Cara is also incredibly popular on Instagram—with over 40 million followers.
The British supermodel first joined Instagram in 2014. Since then, she has been posting about everything—from her latest modeling jobs to her personal life. Cara frequently shares selfies, videos of herself, behind-the-scenes at photoshoots, and fun updates about her day-to-day life. She also uses Instagram to post about social issues that are important to her, such as mental health awareness and gender equality.
Are you also aiming to have a voice on Instagram regarding mental health issues like Cara Delevingne? Start by using the social media management software in this MavSocial review.
Chrissy Teigen – @chrissyteigen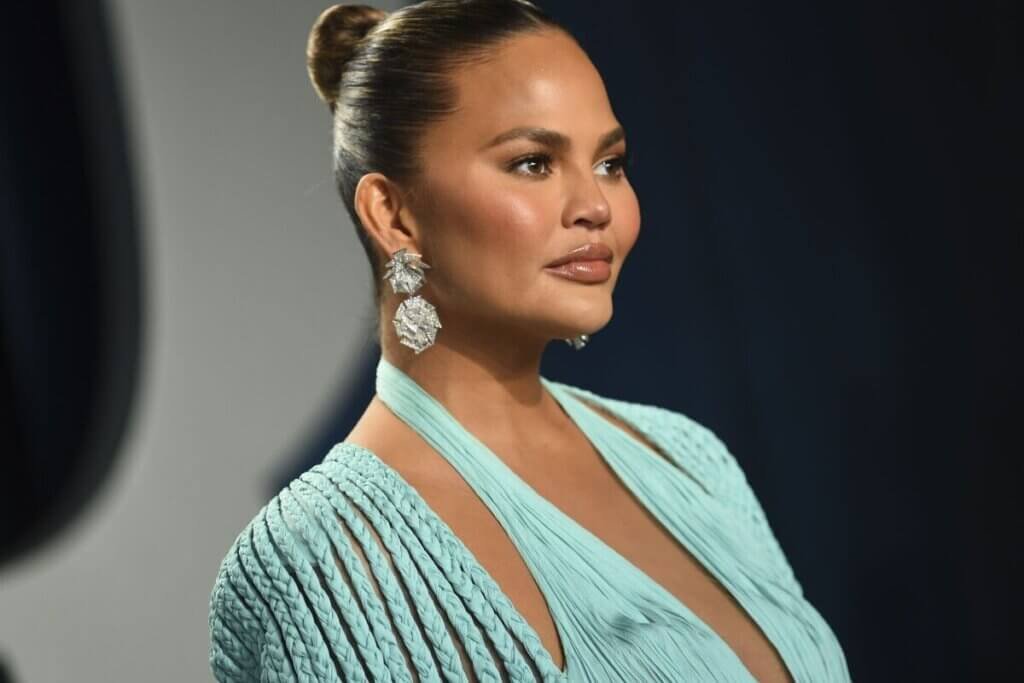 Followers: 40.2 million
Chrissy Teigen is one of the most recognizable names in the entertainment world. She's also one of the hottest female Instagram models over 30—with more than 40 million followers on the platform alone. The American model, author, and TV host is known for her witty personality, endearing humor, and commitment to speaking out about important issues.
Teigen rose to prominence shortly after she signed with IMG Models in 2010. Her career quickly skyrocketed as she landed several modeling contracts, including Sports Illustrated Swimsuit Issue, and became a spokeswoman for Gillette Venus razors. In addition to her successful career as a model, Teigen also hosts Lip Sync Battle, alongside LL Cool J on Spike TV.
The beauty mogul is also an advocate for women's rights and uses her platform to speak out against injustice in the world today.
Emily Ratajkowski – @emrata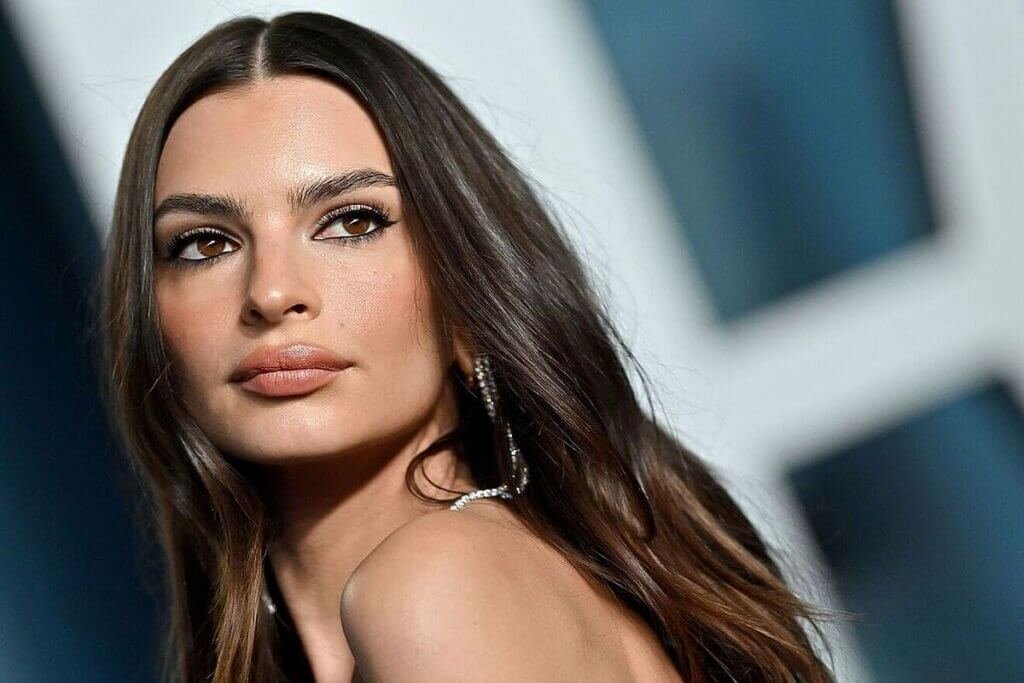 Followers: 29.7 million
Emily Ratajkowski is a model, actress, and entrepreneur who has rapidly gained fame in the public eye. Born in London but raised in California, Emily's career began as an adolescent when she appeared in several music videos for artists like Maroon 5 and Robin Thicke.
It wasn't until 2014 that Emily's career was propelled into the mainstream with her breakout role alongside Ben Affleck in the movie "Gone Girl." In addition to her successful acting career, Emily is also popular on Instagram where she posts about fashion, beauty, and social causes that matter to her.
With more than 25 million followers on the platform, Emily is one of the most followed celebrities worldwide and continues to use her platform to promote body positivity through her captivating posts and empowering messages.
Cameron Dallas – @camerondallas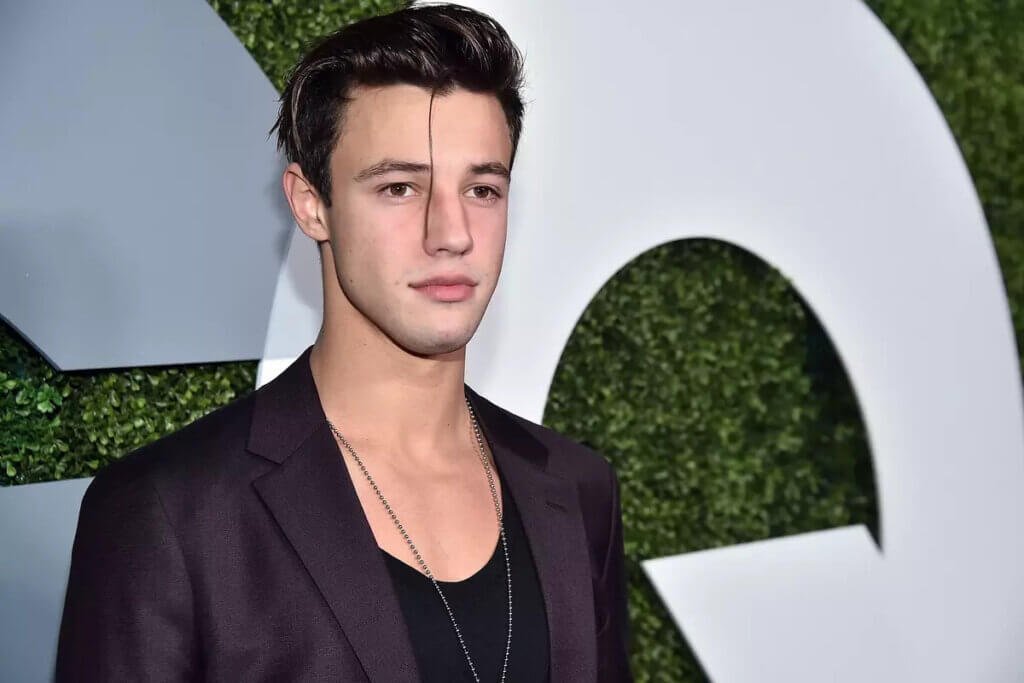 Followers: 24.9 million
We know we've been talking mostly about female Instagram models, so here's Cameron Dallas—one of the most followed Instagram models male. 
With over 24 million followers, Cameron Dallas is an actor, model, and social media influencer who has become a household name. The 28-year-old American star originally rose to fame when his Vine videos went viral. His comedic skits gained popularity quickly and soon enough, he had millions of fans from all around the world. He then shifted his focus to YouTube where he created prank videos and vlogs, which further grew his fanbase.
But it was Instagram that put him firmly on the spotlight. With more than 6 billion likes across all his posts, Cameron's photos often feature him wearing designer clothes or showing off his singing talents that have earned him a legion of devoted fans around the world.
Irina Shayk – @irinashayk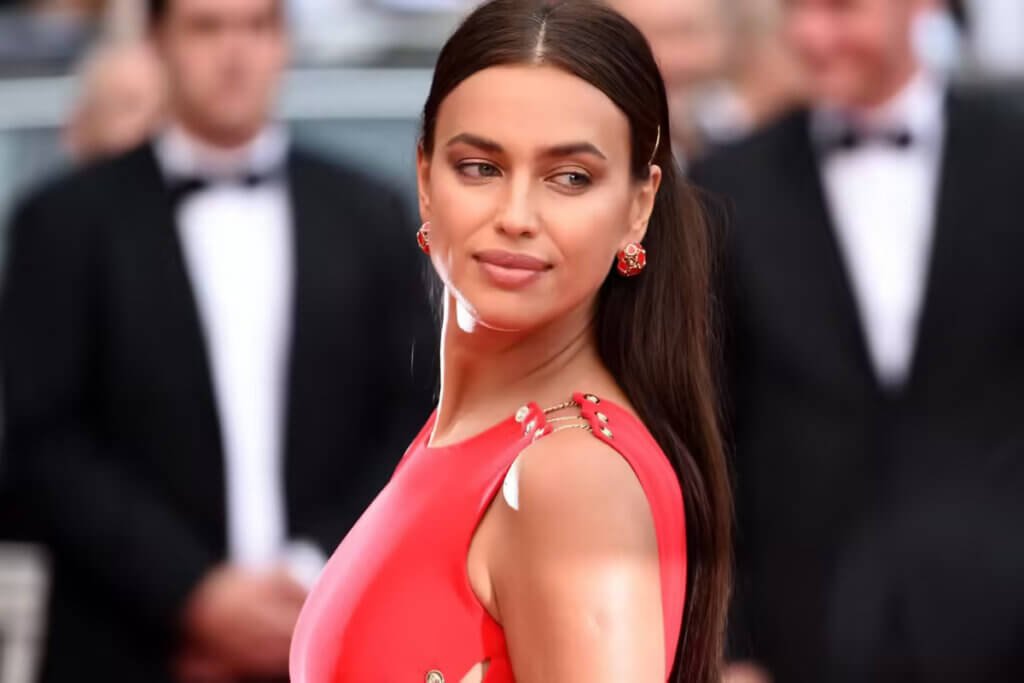 Followers: 20.6 million
Irina Shayk is one of the most famous Instagram models around, boasting over 20 million followers. She has appeared in various magazines, such as Vogue and Harper's Bazaar, and is known for her natural beauty and effortless style. Shayk began her career as a model in 2007 after being discovered in Moscow, Russia.
Since then, she has become one of the most recognized faces in fashion—appearing on catwalks around the world and collaborating with some of the top names in the industry. She's also an active philanthropist who works to raise awareness about issues like poverty, education, and conservation.
On Instagram, Shayk shares photos from shoots and behind-the-scenes glimpses into her life with her fans. She also posts inspiring messages that encourage people to be their best selves.
Gisele Bundchen – @gisele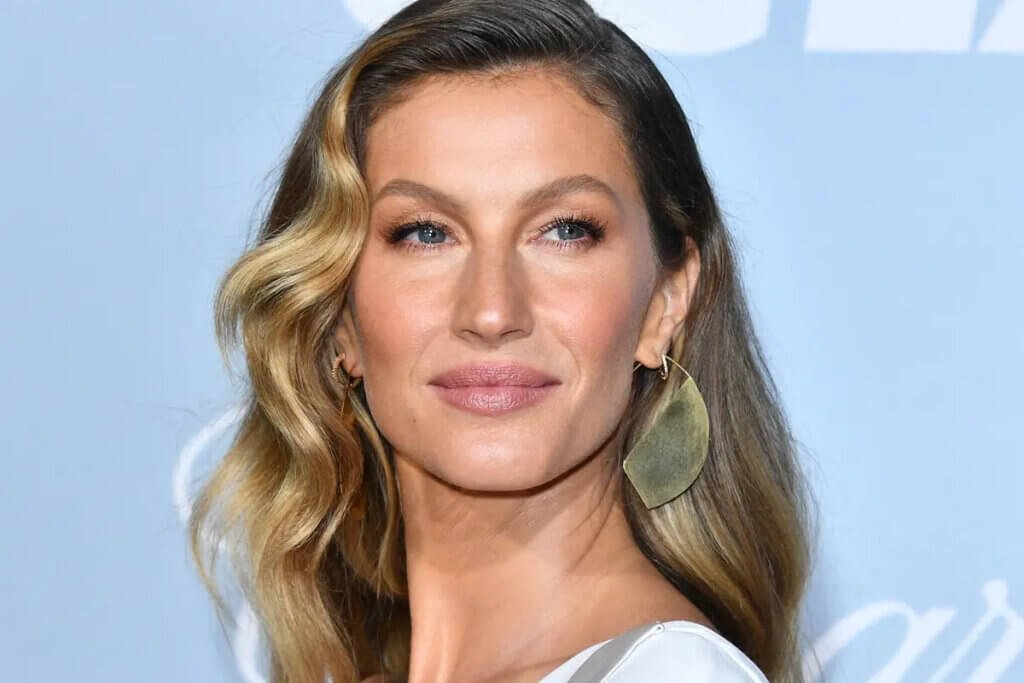 Followers: 20.3 million
Gisele Bundchen is a Brazilian supermodel who has become one of the world's most popular celebrities. She has been featured in countless fashion magazines and appeared on more than 1,200 magazine covers—making her one of the most successful models in history. Her glamour and beauty have also made her an Instagram star, with over 20 million followers.
Bundchen is known for her iconic runway walks and is one of the first Victoria's Secret Angels. She has graced the catwalk for top designers like Chanel, Versace, Louis Vuitton, and Dolce & Gabbana. Additionally, she has worked with many high-profile photographers, including Mario Testino and Steven Meisel. Her effortless style and natural beauty have made her a favorite among photographers and editors.
Ashley Graham – @theashleygraham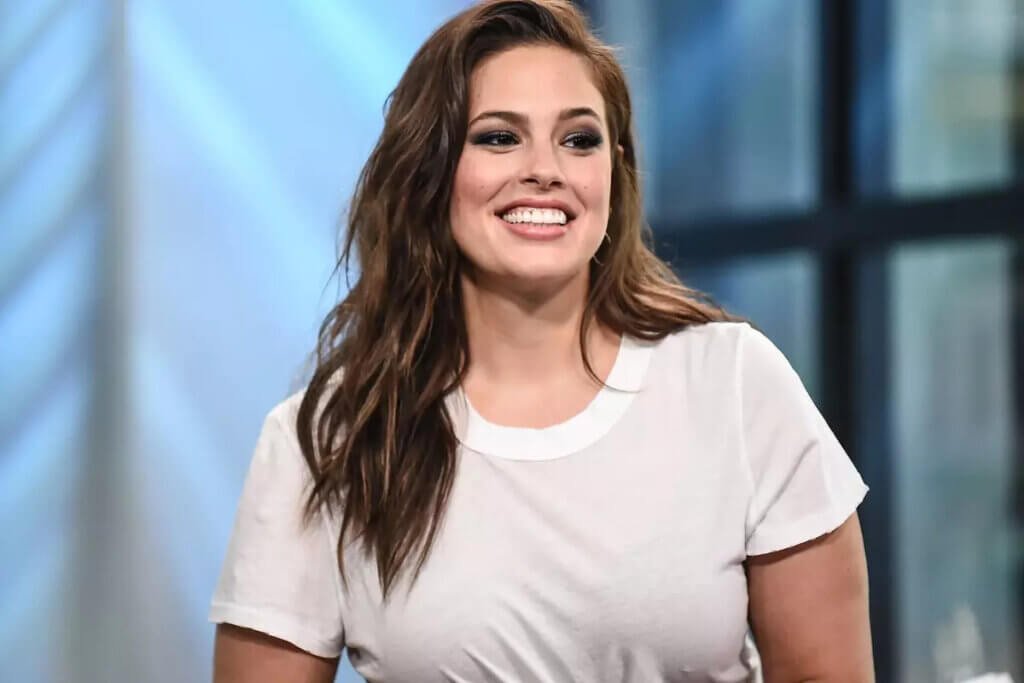 Followers: 19.6 million
Now that you already know who are the top 10 female models and 1 male Instagram star, let's move on to the remaining four. So, who's Ashley Graham?
Ashley Graham is an American model, designer, and body positivity advocate who has gained popularity for her work in the fashion industry. She has become one of the most influential people on Instagram due to her powerful messages of self-love and confidence.
Graham rose to fame as a plus-size model after appearing in several magazines, including Vogue and Harper's Bazaar, which saw her become the first plus-size model to grace their covers. Her success led her to be named one of Time Magazine's 100 Most Influential People of 2017.
Aside from being an advocate for self-love and positive body image, Graham is also a role model. She uses her Instagram account to not only showcase her stunning fashion looks but also talk about the importance of health and fitness while still informing young women everywhere that beauty comes in all shapes and sizes.
Candice Swanepoel – @candiceswanepoel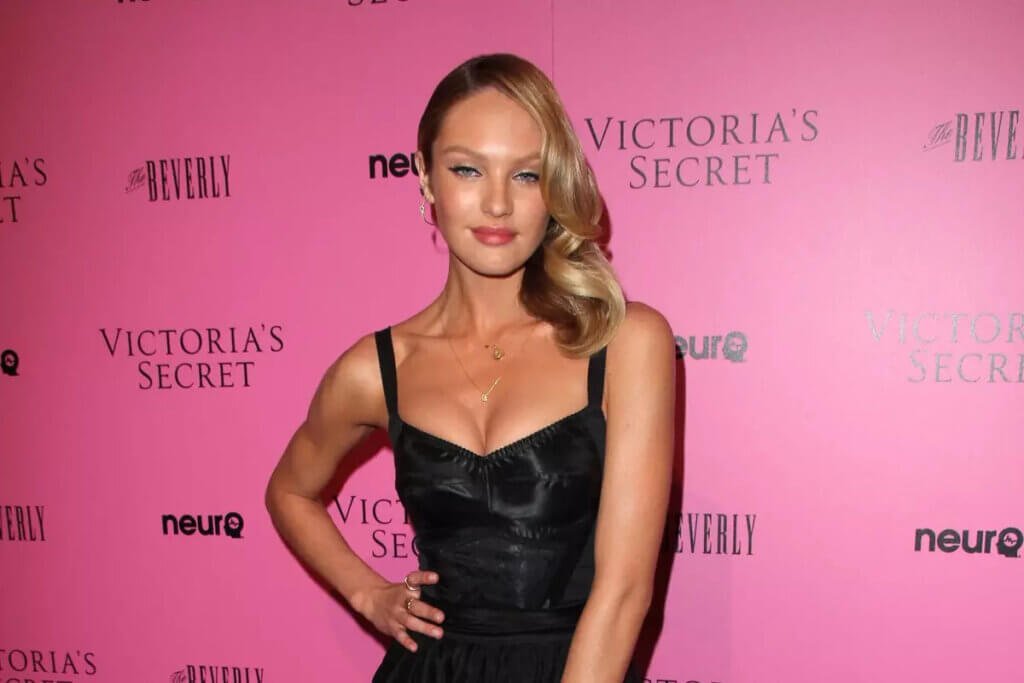 Followers: 18.7 million
Candice Swanepoel is a South African model and philanthropist who's best known for her work as a Victoria's Secret Angel. She has over 18 million followers on Instagram and is one of the most influential women in fashion today. Candice has been modeling since she was 15, and at age 25 in 2014, she became the first South African woman to be featured on the cover of Vogue Brazil.
In addition to her successful modeling career, Candice has also been involved in many charitable causes, such as Mothers2Mothers, an organization that trains and employs HIV-positive mothers across Africa to become healthcare workers. Her activism through this organization led to her being named one of Glamour Magazine's Women of the Year in 2016.
Neels Visser – @neels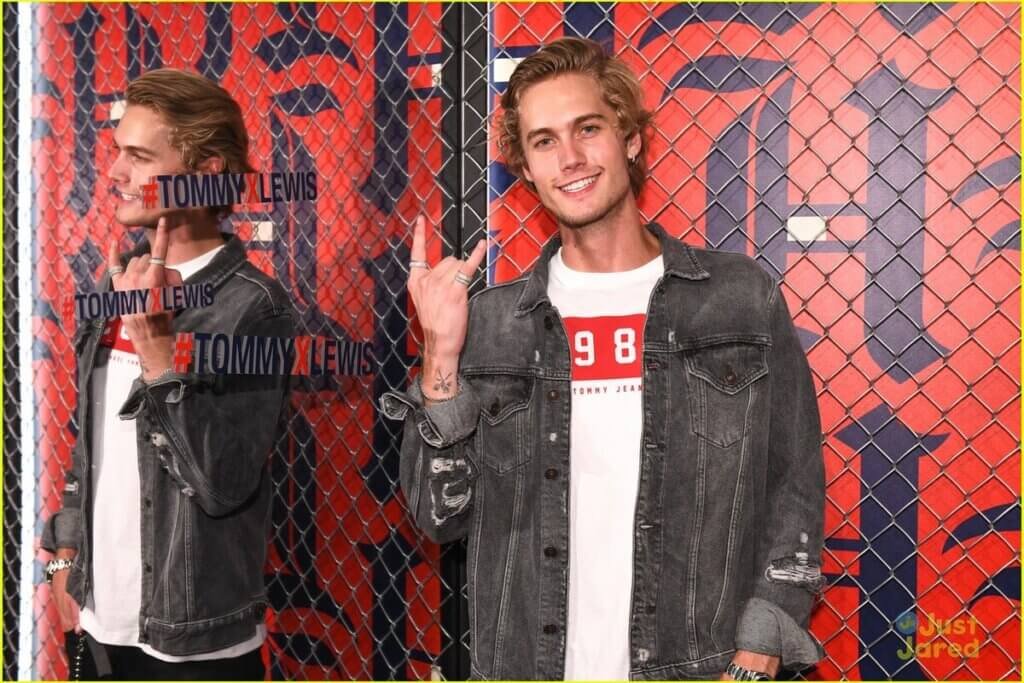 Followers: 2.2 million
Neels Visser is a young American fashion model who has made waves in the world of Instagram. The 23-year-old has become one of the most popular faces on the social media platform with more than 2 million followers and counting. His fame on Instagram began when he was just a teenager, after being scouted by several modeling agencies when he attended Los Angeles International Fashion Week.
Since then, Neels has gone from strength to strength in the modeling industry—walking for some of the biggest names in fashion, such as Calvin Klein, Hugo Boss, and Tommy Hilfiger. He also stars in many campaigns for major brands like Nike, Gucci, and Adidas, as well as appearing regularly at red carpet events around the world.
Francisco Lachowski – @chico_lachowski
Followers: 1.4 million
Francisco Lachowski is an internationally renowned fashion model who has taken the world of Instagram by storm. Born in Curitiba, Brazil in 1991, the 31-year-old has already established himself as one of the most sought after models in the industry.
Having started his modeling career at just 17, Francisco has gone on to work for some of the biggest names in fashion, including Calvin Klein and Dior Homme. His success was further cemented when he was named one of GQ's Best Dressed Men of 2012.
On Instagram, Francisco currently boasts over 1 million followers who enjoy getting a glimpse into his glamorous lifestyle. He often posts pictures from photoshoots and shows off new projects.
Follow Now the Top Instagram Models of 2023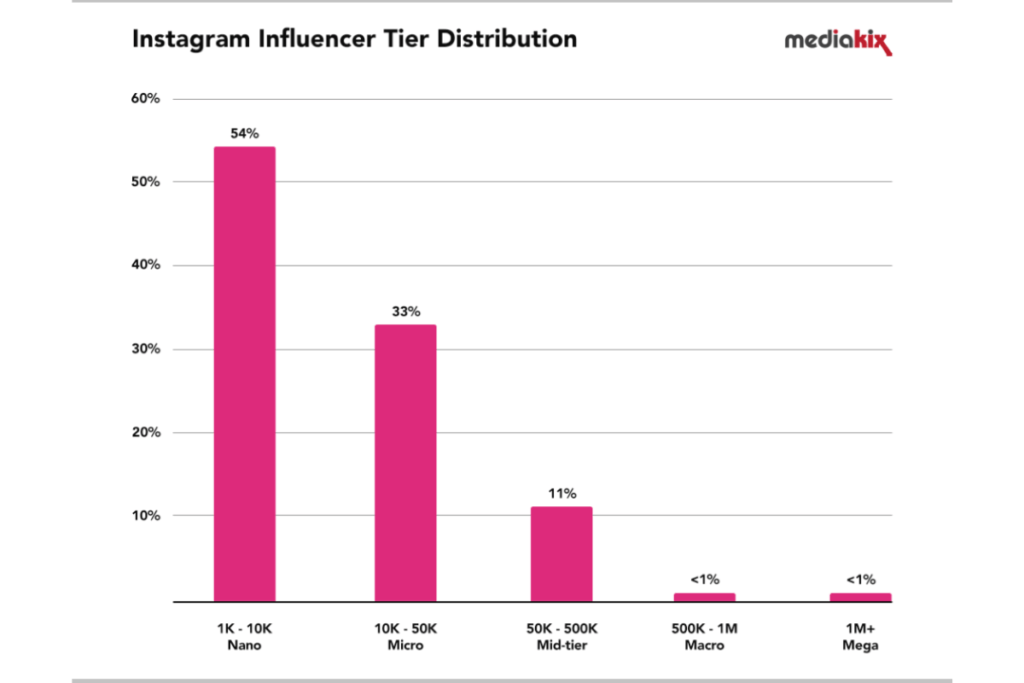 The hottest Instagram models of 2023 are quite the trendsetters! From fitness gurus to fashion icons, these talented and hardworking individuals will be sure to make an impact this year. So what are you waiting for? Follow these amazing models now and get ready for a year full of style, beauty, and inspiration!
To get more information about Instagram stars, check out our post: "Top Content Creators On Instagram: Our 2022 List."