How to Create a Business YouTube Channel: A Comprehensive Guide
YouTube has filled audiences' need for entertainment in many ways. There's a lot of content available right now on this social platform, and it's no longer amateur hour. These days, professionally-edited videos that are clever enough to compete with television shows are all the rage on YouTube. However, this doesn't mean that you shouldn't think of starting your own business YouTube channel. 
How to Create a Business YouTube Channel
As we'll explain later in this article, there are many advantages to having a business YouTube channel. But before we get to the hows of creating a channel, we'll first take you through a little side-trip and convince you why you need to create a YouTube channel. Perhaps you're asking right now, how do you create a business channel on YouTube? Look no further; you'll find simple and easy steps here.
Why You Need A Business YouTube Channel
There are lots of reasons why you should create a business YouTube channel. Aside from widening your reach, it also has the potential to boost your revenues in ways you wouldn't have thought possible. But there are more benefits to utilizing this social media platform. Here are some of them.
Growth
Is YouTube free for businesses? The short answer is yes. The platform's growth is meteoric, and the numbers prove it. Around two billion people visit the site each month. That's right—each month, not each year. Very few social media and marketing sites can compete with that kind of exposure for a business. True, the market is very competitive these days. But with the sheer demand, there's always an opportunity for growth. 
If you're looking to grow your business or personal brand, YouTube should definitely be on your checklist. The site has unmitigated potential for growth. The key is to maximize the algorithm's potential and harness it to your benefit. Make content that will do well on YouTube, do your research, and you'll be rewarded with views. Take note that views on YouTube are equivalent to your business' growth. So, you see to create YouTube channel is a no-brainer considering its myriad of benefits.
More Options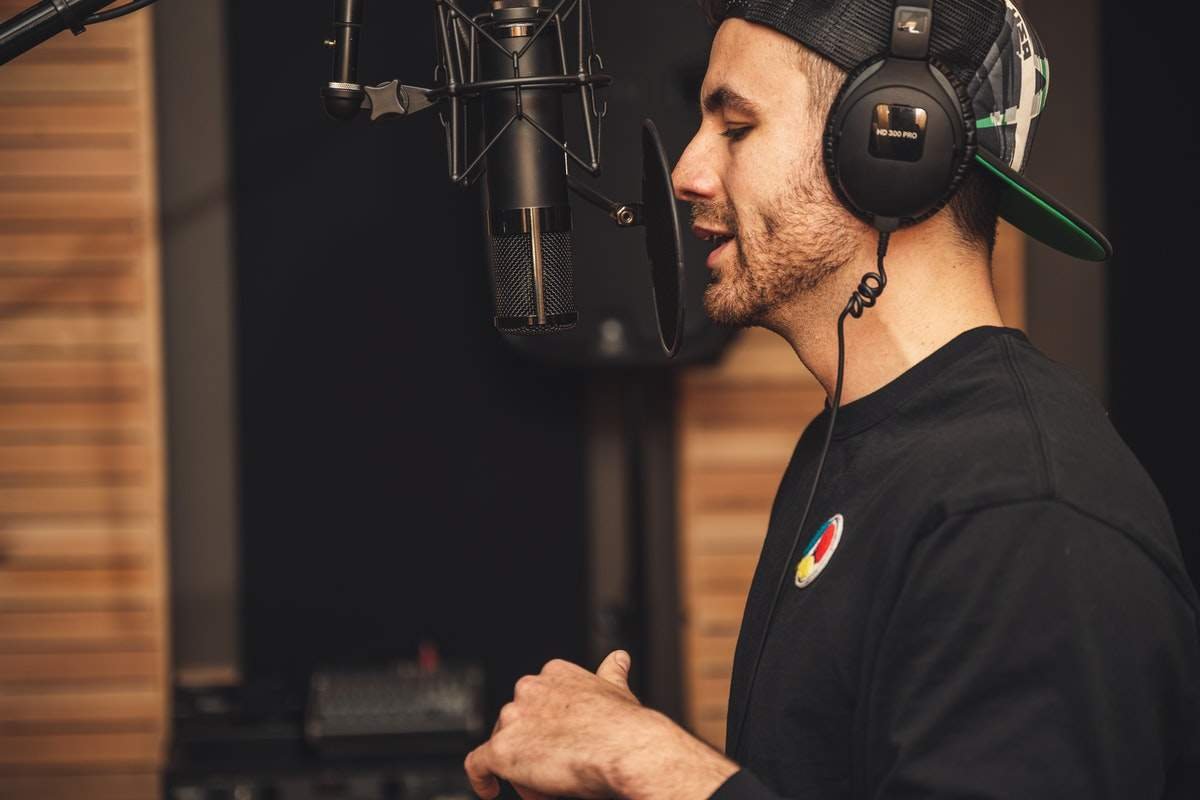 YouTube is so much more than just videos. Imagine the sheer amount of possibility for videos alone. Marketing ads, product placements—the list is endless. For example, think of the podcast concept. Back when television was king, a podcast production would have been unthinkable. Who would want to listen to an average Joe's thoughts on something, right? But it turned out that plenty of people are interested in that. Podcasts, a new form of entertainment, tapped into a previously-unknown market.
Furthermore, YouTube has increasingly democratized the content creation process for videos. Back then, if you wanted an audience for your show, your options were extremely limited. You had to have major network backing to even get your show on the air. Failing that, your other option was to strike out on your own, which was always a risky move, considering how much expense it might take. 
However, YouTube has done away with all these limitations and put the power in the creator's hands. Anyone can create a video, upload it on the platform, and get views. It's super easy and simple as long as you have the guts and the right equipment. 
Earning Potential 
Many people ask "Is a YouTube channel considered a business?" A YouTube channel is a business in itself. The social platform is not only a great avenue for marketing and improving your brand. It also has earning potential of its own, which other social media sites can't claim. YouTube has a program where your views can translate to actual profit—the more views you get, the more profit you'll earn. 
Here, we answer the question "How to create a youtube channel and make money?" The money usually comes from other brands that you allow to advertise on your videos. This setting alone proves how easy it is to make money on YouTube. So, for something relatively risk-free, the reward greatly outstrips the risks you take by starting your own YouTube business channel. 
Creating Your Business YouTube Channel in 4 Easy Ways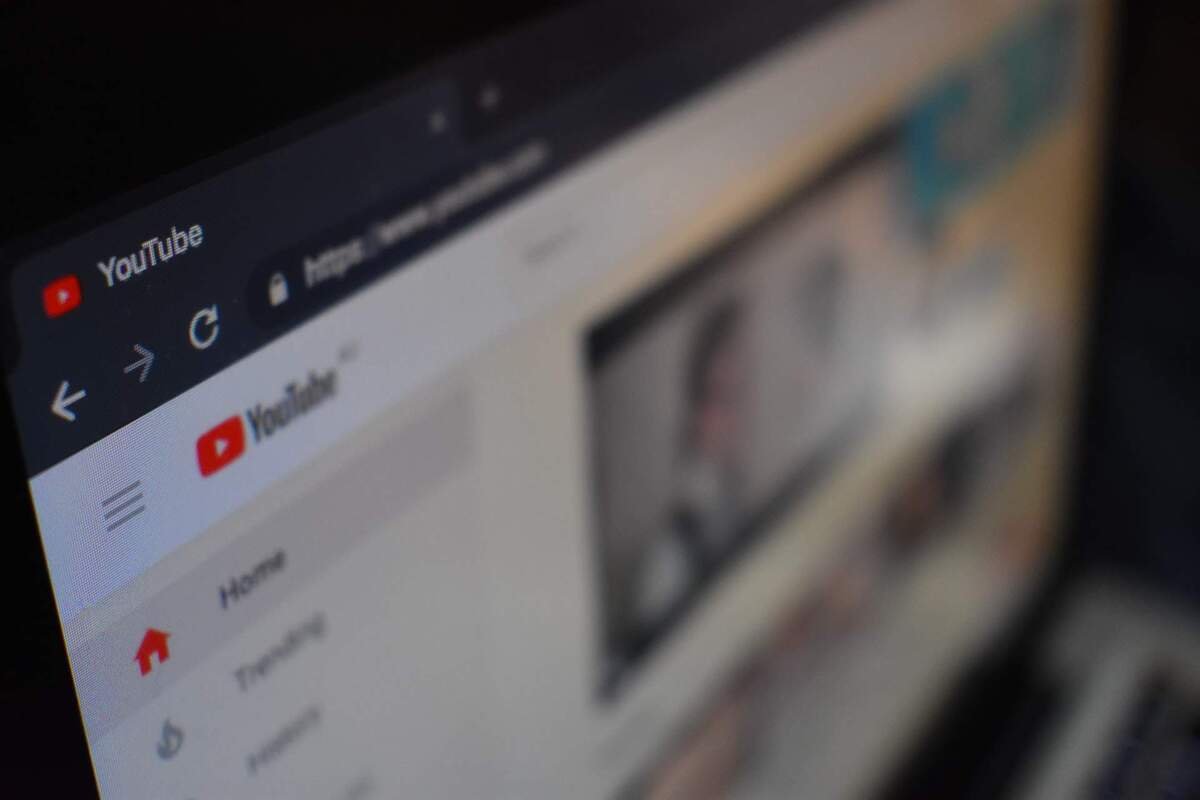 Naming Your Channel 
The first step to creating your YouTube business channel is to pick out a name for your brand. If you've outlined your YouTube marketing plan well, this step will come easy. However, some people have difficulties picking names. If you aren't good at brand naming, here are a few rules you can follow to ensure that your YouTube channel will be acknowledged well.
First, you must consider your present circumstances. Is YouTube your first foray online, or do you already have a brand established elsewhere? Such facts will matter in naming your channel. For example, if you already have an established brand name on other sites like Facebook or Instagram, the best option would be to pick the same name for your YouTube channel. 
Of course, this is assuming that your content will be related to different sites. However, if YouTube marketing is an entirely new venture, it would be alright to pick a different name. For example, your Instagram brand is a fashion account, and you're looking to start a food vlog on YouTube. Obviously, in this case, you need to have different brand names for each social channel. 
Moreover, when picking account names, it's good to choose ones that are easy to pronounce and remember. The easier it rolls off one tongue, the simpler it will be to market. No one wants to recommend a channel whose name is unpronounceable. Similarly, stay away from difficult or "creative" spellings, as they'll only breed confusion among your subscribers. Overall, your business YouTube channel name should be unique but simple and easy enough for your viewers to remember. 
Uploading Videos
Once you've created your YouTube channel, the next step is to start creating and uploading videos. Go to the YouTube channel login and start there. There's no need to feel pressured, especially if you're just starting. 
Here are a few tips you can keep in mind to make sure that your videos perform well on YouTube:
Keep It High Quality
Get some decent equipment. When you hear the word "decent," you might think of expensive equipment. But the truth is, you won't have to spend a ton of money on this. In fact, many mobile phones—high end and midrange, have good quality cameras these days. 
Have a Good Lighting and Audio Source
A ring light will be a good idea if you're showing your face to the audience. If your channel mostly focuses on voice-overs, it would be ideal to invest in a good microphone. No one wants to watch and listen to a video where the audio isn't audible. The moment viewers notice that excellent video and audio quality are lacking in your content, you already stand to lose them. 
Hit the Right Tone
Keep your dialogue polite and entertaining. If you like to swear or make crude jokes, do it sparingly and censor it appropriately if you want your channel to be accessible to all. Otherwise, restrict the age bracket of your YouTube account if you're going to produce sensitive content. Always know the kind of audience you're pandering to. Encourage video comments to get an idea of what they want and deliver it in your next video content. 
Consider Having a Signature
This helps your viewers associate you with your videos. A signature doesn't always have to be a watermark on your video. It could be your trademark greeting at the start, or maybe even at the end of the video. It could also be a particular way of designing your thumbnails or the font you consistently use. The point is your videos should have an imprint of you and your work. 
Keep Your Videos Short and Concise
No one wants to watch videos with periods of dead air punctuating it. It's helpful to write a script beforehand, especially if you're just starting. Unless your topic is really long and detailed, there's no need for a long video. People have short attention spans these days, and you should be able to hold their attention for the entirety of your video content. The longer the video, the more difficult it is to keep their attention. 
Edit Your Video Before You Upload It
Modern YouTube videos are a far cry from traditional ones. Back then, it was alright to upload "raw" videos without any editing. However, production values have gone up a lot these days, and editing is a must. Remove anything that you feel is redundant or ineffective in your video. Delete mistakes and remove dead-air. 
Most importantly, make sure your video is entertaining. Move around parts of it if you have to. If you're a beginner at editing videos, there are plenty of video editing tutorials to be found online; all you have to do is search for them. 
Getting Subscribers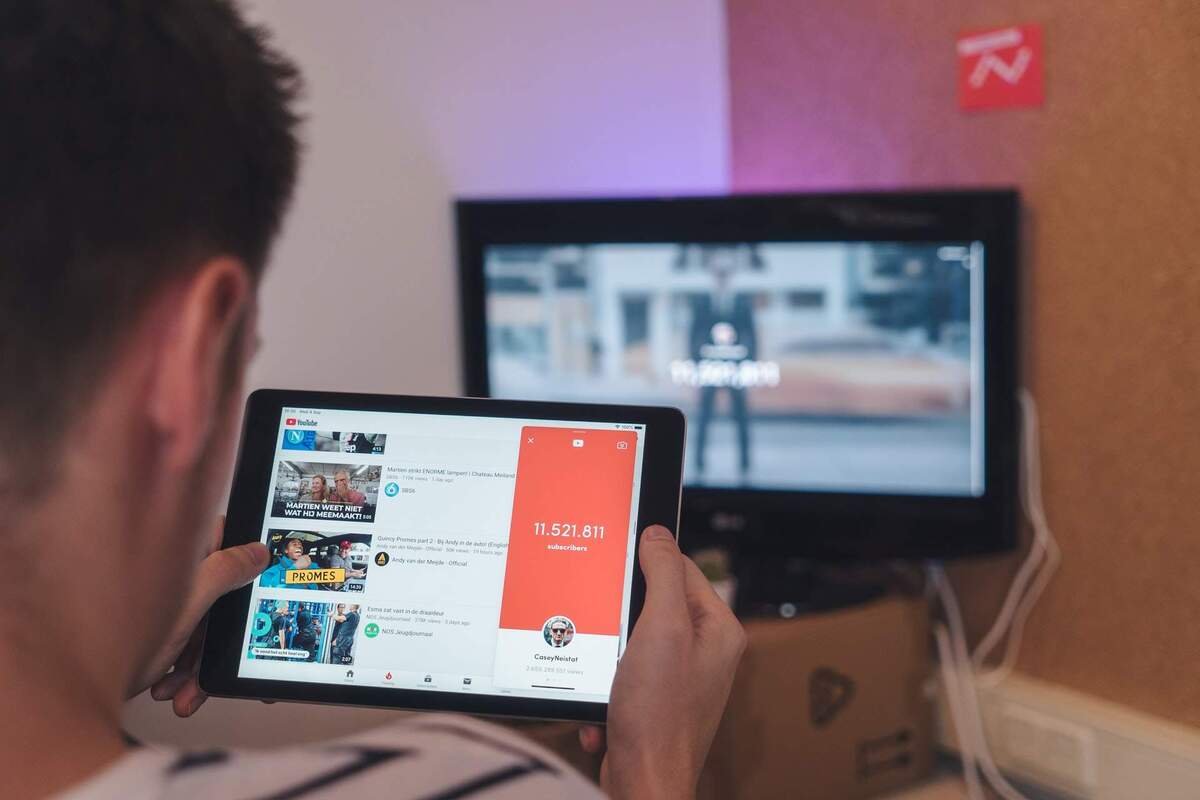 So now, you've created your name and uploaded your first videos. We assume the videos are well-edited, and people are starting to respond to it. The next step is to get subscribers. Like any other site, YouTube is also a numbers game. 
The two important numbers on YouTube are the number of views you have on a video and the number of subscribers you have. The number of subscribers is very important because it signals the potential audience to a marketer or advertiser. The more subscribers you have, the larger the audience your promoted products can reach. 
So how do you get subscribers? Read our ideas below:
Ask People to Subscribe
Perhaps the most common way is to ask YouTube users to subscribe. You can do this by casually mentioning it at the end of the video, which will be more effective than mentioning it at the start. You see, at the start of your video, people still have no idea if they like your content. Whereas, when they've watched your video until the end, it's a good sign that they're interested in your content. Chances are, if they really like your content, they will subscribe. 
Cross-Promote on Other Social Platforms
Another way to get subscribers is to mention your business YouTube channel on other social media platforms. For example, if you already have plenty of followers on Instagram, you can inform them that you're starting a YouTube channel and would appreciate their support. You can also ask friends who already have established YouTube channels to give you a plug on their videos for added visibility. 
You may wonder, "what is the business model of YouTube?" The social platform has a different algorithm, even for subscribers. The business model of YouTube means that even if they're subscribers, they won't automatically see all the videos you post. You may encourage your audience to "get notified of all your video posts" so they'll see more of your content and stay updated about you.
Keeping Subscribers
Getting subscribers isn't the end-all and be-all of your channel. It's also necessary to keep up your good work and keep your subscribers. You can do this in several ways: 
Be consistent with what you post.

Set a schedule and stick to it. It could be a monthly posting or even weekly if you have the bandwidth for it. The point is, make sure your subscribers know when to expect your new videos. Nobody wants to keep subscribing to a channel that posts only sporadically.

Engage with your subscribers.

React and reply to their comments on your videos. People love it when they feel seen by the video creator. It makes them feel valued, and they'll be more likely to be loyal to you.
Are You Ready to Join the Fun World of YouTube?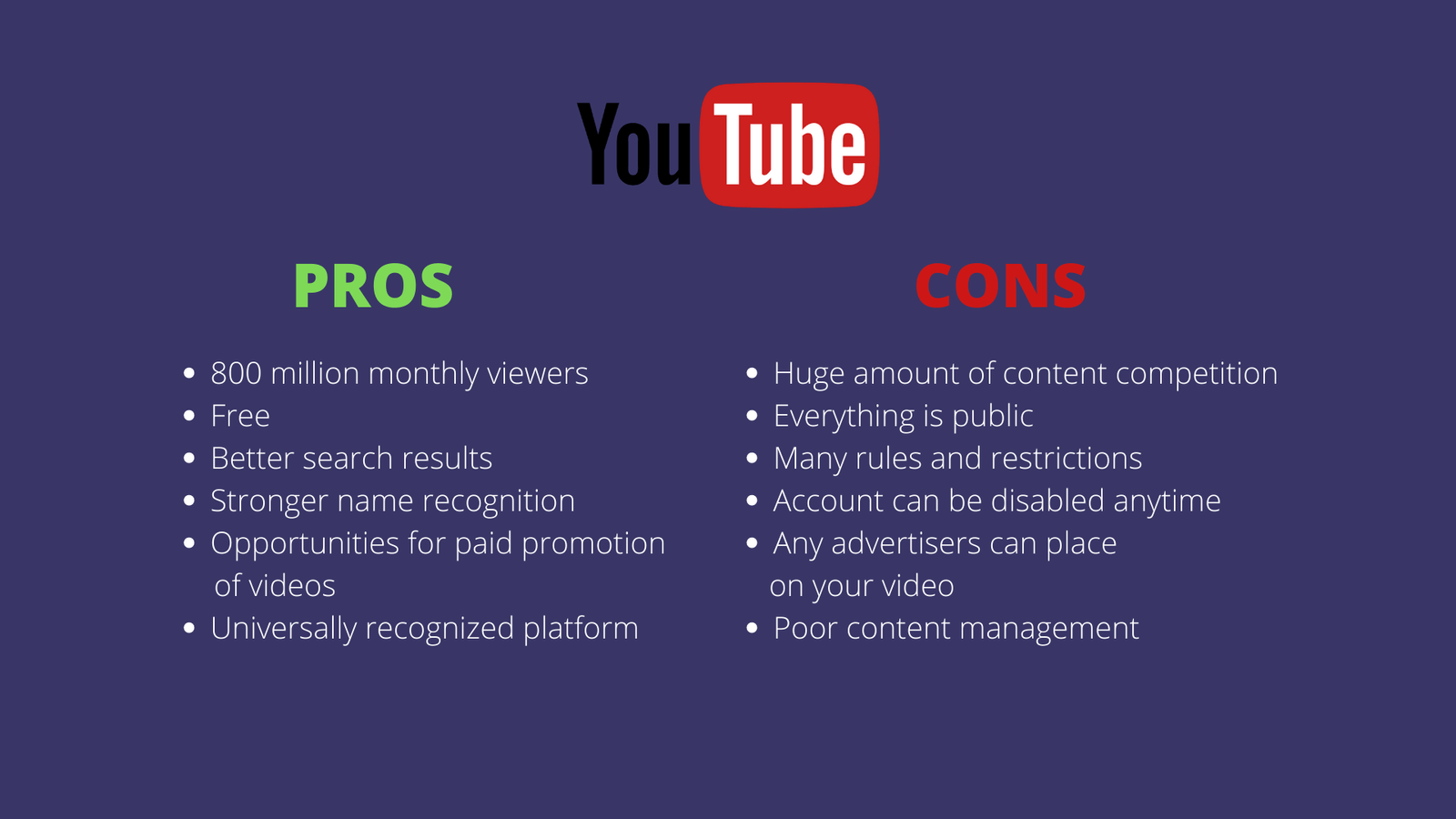 A business YouTube channel is an increasingly popular way of expanding your horizons and reaching more people. It also allows you to earn while creating and expanding your brand. There's no better time than right now to jump on the bandwagon. If you were unsure when you started reading this article, we hope we've convinced you at the end how easy and worthwhile it is to make a business YouTube channel. 
Always believe in yourself. After all, your content depends on you. Follow all the tips we've listed above and let your heart guide you. Listen to your gut. You'll get there.
Need more inspiration? Check our article about "Social Media Advertising Campaigns: Definition, Examples, and Strategies."