How to Schedule Instagram Posts for Optimal Engagement
How Do I Schedule Instagram Posts?
If you're looking to post to Instagram but don't want to have to manually post every time, there are ways to schedule your posts. You can use a scheduling app or a social media management platform. Some of the best tools include Hootsuite, Later, Schedugram, Buffer, and Sprout Social. These tools offer both free and paid versions.
Sharing is caring!
How can you make sure your Instagram posts don't fall on deaf ears? Schedule them, of course! By using a scheduling tool and learning how to schedule Instagram posts effectively, you can reach a wider audience and grow your following faster.
How to Schedule Instagram Posts 2022 
If you're planning on using Instagram to promote your business, you'll want to make sure that you're posting when your target audience is most likely to be on the platform. You may ask: is there a way to schedule posts on Instagram? As you would with any social media platform, you can use free or paid online tools to schedule posts when your followers are most active. Once you find the time that works best for your audience, the rest will be easy.
How do you schedule posts on Instagram 2021/2022? In this guide, we'll show you how to schedule Instagram posts and what factors to consider when deciding which times are best to post. You'll also discover some of the best automation tools to maximize your engagements on Instagram.
Tips on How to Schedule Instagram Posts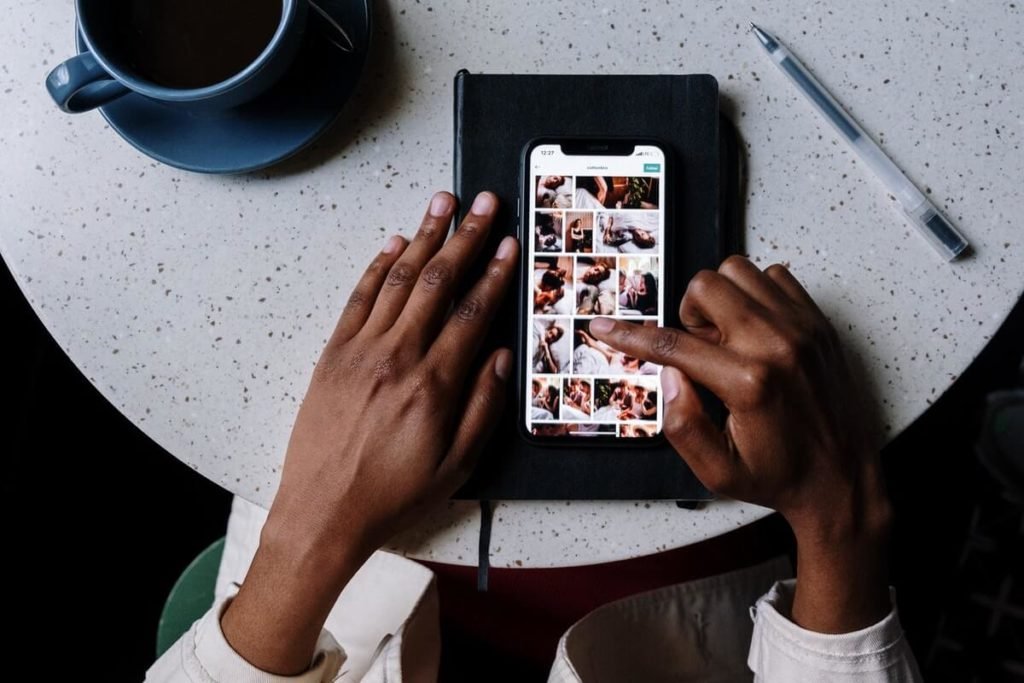 When it comes to social media, one of the most important things you can do is make sure your posts are scheduled in a way that will get the most exposure. Here are some tips on how to schedule Instagram posts so that they reach more people: 
Use a social media management tool
If you're looking to save time and improve your social media marketing, you should consider using a social media management tool. These tools allow you to schedule posts ahead of time, manage multiple accounts, and measure performance.
There are different social media management tools available (which will be discussed later on), so choose the one that best meets your needs.
Plan your posts ahead of time
When you're juggling a million things at once, it can be hard to remember to post on social media. That's why planning your posts ahead of time is essential, and this can be done by using a content calendar. 
There are a few different ways to create a content calendar. You can use a spreadsheet, or you can use a content calendar app. To make the most out of your content calendar, you should plan out your posts for the entire month. This will help you stay organized and ensure that your social media accounts are always fresh and up-to-date.
Make sure each post has a clear and concise purpose
One of the most important things to remember when using social media for your business is to make sure each post has a clear and concise purpose. Keep in mind the type of content that's most engaging to your audience. Also, posts with images or videos tend to get more engagement than those without, so try to include visuals whenever possible.
The bottom line is that you should create content that will appeal to a wide audience. Social media is popular among people of all ages, so make sure you're hitting the right people with the right content. 
Write catchy captions
Captions can make or break an Instagram post. A good caption will add context and make your followers laugh, while a bad caption will just make them scroll right on by. Here are a few tricks for writing catchy and creative captions:
Keep it short and sweet.

The ideal length for a caption is around 125 characters or less.

Use humor to your advantage.

If you can make your followers laugh, they're more likely to like and share your post.

Add context to your photo.

If someone who isn't familiar with your account looks at one of your posts, they should be able to understand the story without having to click through to your profile.

Use emojis sparingly.

While emojis can add personality to your caption, overusing them can make it difficult to read.
Choose interesting and relevant hashtags
Hashtags are a great way to get your Instagram posts in front of more people. But, not just any hashtag will do. You need to use hashtags that are interesting and relevant to your post.
When choosing hashtags, think about what people would be searching for if they wanted to find posts about the topic you're discussing. For example, if you're posting about a trip to Paris, use hashtags like #Paris, #France, or #EuropeanTour.
You can also use general hashtags that relate to your post's topic. For example, if you're posting about fitness, use tags like #fitness, #workout, or #healthyhabits.
But be careful not to use too many hashtags or your post will look like spam. Stick to 3-5 relevant hashtags per post.
Post at the right time
There's no one-size-fits-all answer to when to post on Instagram, as the best time to post depends on your specific audience and what you're posting. However, there are some general tips that can help you determine the best time to post for your brand.
First, consider the time of day. Most people browse Instagram during their free time, which is usually in the evening after work or school. However, this varies depending on your target audience. For example, if your target audience is teenagers, they may be more active on Instagram during the day.
You should also consider what you're posting. Say you're promoting a new product. It's best to post when people are likely to be shopping—typically in the early evening or on weekends. Posts about current events or holidays tend to do well around those times, too.
5 Tools to Help You Plan and Schedule Your Instagram Posts
If you want to maximize the reach and engagement of your Instagram posts, it's important to plan and schedule them properly. There are a variety of tools available to help you do just that. Here are some of the best ones:
Hootsuite
Hootsuite is a social media management platform that lets businesses post updates to several platforms at once, including Facebook, Twitter, LinkedIn, and Instagram. It also offers a suite of tools for analyzing social media data. Hootsuite's basic plan is free, but businesses can upgrade to a paid plan for additional features.
One of the main benefits of using the platform is that businesses can schedule posts in advance. This is helpful for scheduling regular updates, such as blog posts, or for promoting upcoming events. Businesses can also use Hootsuite to track how well their posts are performing and find out who's talking about them online.
Hootsuite has become particularly popular among small businesses and entrepreneurs. And if you're looking for a way how to schedule Instagram posts free, this can be a great option. 
Later
Later is another social media management app that lets you schedule Instagram posts effectively. You can write a post, add photos or videos, and choose when you want it to be published. Later also lets you track your analytics, so you can see how well your posts are performing. Read more about this tool in this Later review. 
Schedugram
Schedugram is an online application that allows users to schedule posts to be published on their Instagram accounts. It can be used to schedule single posts or entire series of posts. The app offers a variety of features, including the ability to preview how posts will look when published and the ability to add hashtags and locations. Schedugram also offers a range of paid plans, with different features and levels of support.
Buffer
Buffer is a web and mobile application that allows users to create posts and share them on multiple social media platforms. The app was created in 2010 by Joel Gascoigne and is headquartered in San Francisco, California. Buffer allows users to create posts with text, images, and videos and schedule them to be published at a later time. Posts can also be shared immediately. 
Moreover, Buffer provides insights on each post, including how many people saw it, how many people clicked on it, and where the clicks came from. If you want an easy way how to schedule Instagram posts on phone, Buffer makes for an excellent choice. 
Sprout Social
Sprout Social is a social media management tool that helps businesses to grow their social media presence. It offers a suite of tools to help businesses with tasks, such as scheduling posts, analyzing social media analytics, and managing team members. Sprout also has a specific Instagram tool that allows businesses to schedule posts, add hashtags, and view insights. Read more about this tool in this Sprout Social review. 
How to Schedule Instagram Posts without Third-Party Apps
Sure, scheduling your Instagram posts via third-party apps will help you reach a wider audience and gain better audience engagements. But what if you want to do it manually? Is there a way to do that? Fortunately, yes! Here's how:
Make sure you have access to your account
Before you can start scheduling your posts, you need to make sure you have access to your account. The best way to do this is to log in through the mobile app. Once you're logged in, click on the three lines on the top right corner of the screen and select Settings. From there, select Account and then Switch to Business Profile. If you don't see the option to switch to a business profile, that means you already have one!
Plan out your content ahead of time
If you want to be successful on Instagram, you need to have a content strategy. That means knowing what kind of content you want to post, when you want to post it, and how often. The best way to do this is to plan out your content ahead of time. In this way, you can focus on creating quality content instead of scrambling to come up with something at the last minute.
Save your posts as drafts
Saving your posts as drafts is the most basic way of scheduling your Instagram posts without using third-party apps. You can save your IG posts as drafts by creating the post and then tapping the back arrow on the top left corner. This will bring you to the main feed screen where you'll see your draft at the bottom left corner. 
To access your drafts, simply tap the menu icon on the top right corner and then select Drafts. You can always visit this section the moment you feel like it's time to post your content on your Instagram feed already. 
Learn from Other Brands
Successfully using Instagram as part of your marketing strategy requires more than just creating content and scheduling posts, though those are the most important first step. To fully utilize this platform, you need to understand what makes your audience tick and what they respond to the most. 
In other words, you need to create an Instagram presence that people are drawn to and want to follow along with. These 3 top brands have done just that in their successful Instagram marketing strategies.
Coca-Cola
Coca-Cola is one of the most successful brands on Instagram, with over 2 million followers. It uses a mix of content types to keep its feed interesting, from behind-the-scenes photos and videos to user-generated content and branded hashtags. And it makes sure to post regularly, at least once a day.
McDonald's
McDonald's has been on Instagram since 2013 and has used the platform to post behind-the-scenes content, images of food, and user-generated content. The fast-food chain also uses hashtags to reach a wider audience and has even created its own hashtag, #LovinIt. Today, it has over 4 million followers on Instagram.
Netflix 
Netflix uses Instagram as a platform to not only post announcements and trailers for its upcoming shows but also to engage with its fans. For example, it recently ran a contest where fans could share their best Netflix binge-watching stories for a chance to win a year's subscription. This not only got people talking about Netflix but also got them excited for what was to come.
Schedule Your Instagram Posts Effectively
By scheduling your posts ahead of time, you can ensure that your Instagram account is always up-to-date with fresh content. This will help keep your followers engaged and interested in your account. Additionally, scheduling posts can help you plan and organize your content calendar, which can be helpful to businesses or bloggers. 
So, if you want to make the most of your Instagram account, be sure to start scheduling your posts! You can also check our article, "How Instagram Algorithm Works: A Social Media Marketing Guide," to get a full grasp of the Instagram world.