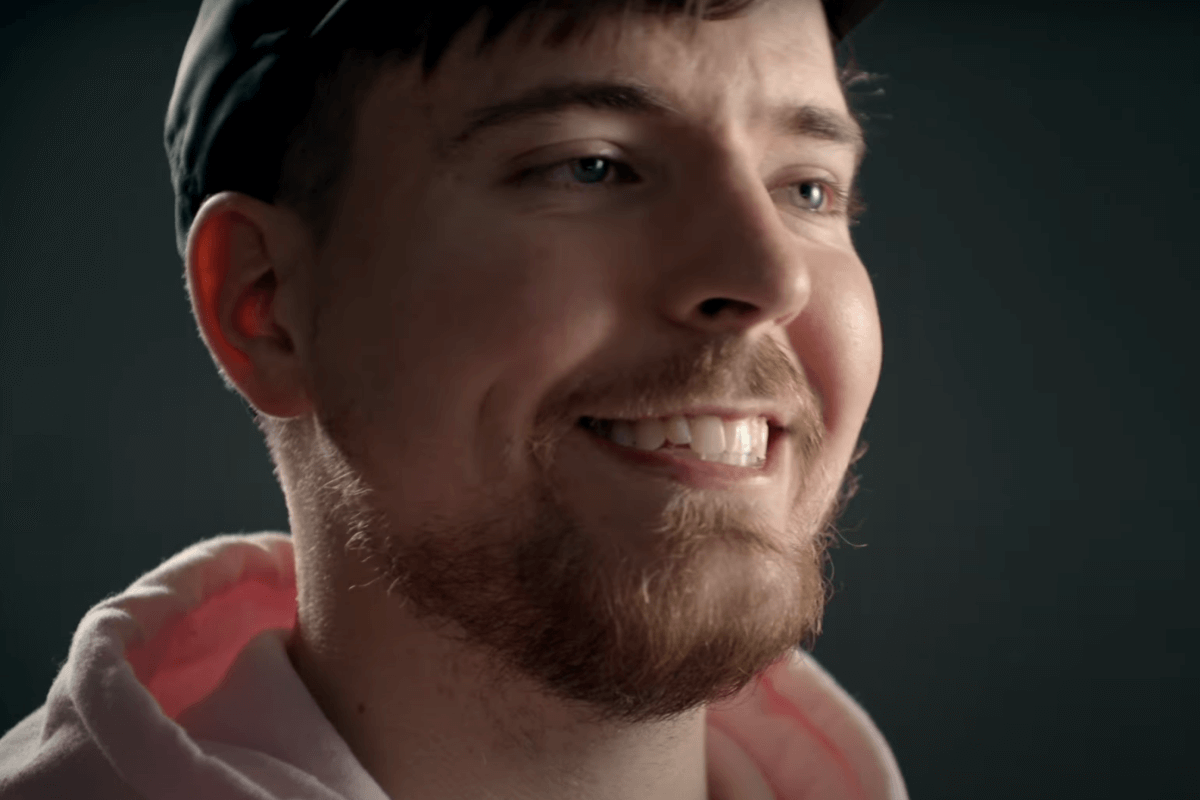 Mr Beast: Philanthropy At Its Wildest
Who would have thought that a small-town kid from North Carolina would climb up from zero to a hundred million YouTube subscribers in just 10 years? Never in his wildest dreams did Jimmy Donaldson think that his obsession with the platform at an early age will catapult him to stardom and win the hearts of many. What started out as a hobby eventually turned him into a worldwide celebrity.
However, it is not just his crazy antics in his videos that made him so famous and turned him into the Mr Beast he is known for today. At an early age, Jimmy found true meaning and happiness in helping others. While others were so busy trash-talking and tearing down things and people on their YouTube channels to sound "cool" and interesting, Jimmy was literally giving out money, houses, cars, food, curing the blind, adopting dogs, and not to mention saving the planet!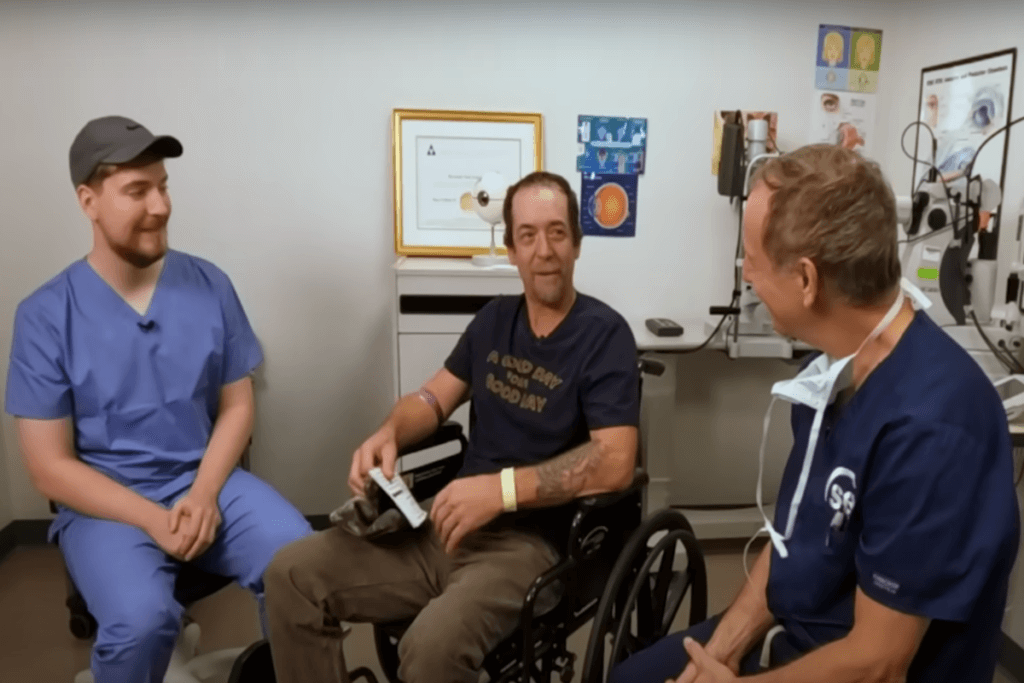 Mr Beast: Not Your Typical Rags to Riches Story
Many people who do not know Jimmy thought he was the usual spoiled, rich kid who loved doing expensive stunts on his YouTube channel. According to him, he was even referred to as the "trust fund baby," which couldn't be farther from the truth. In this post, we are going to trace Jimmy's early years making the silliest, craziest videos as a 13-year-old to becoming one of the most influential YouTubers of his generation with the likes of PewDiePie and Jake Paul.
Early Years
Jimmy Donaldson was born on May 7, 1998, and was raised with his older brother Charles "C.J." Donaldson in Greenville, North Carolina. They were brought up by their single mom Sue who served on active military duty for 21 years. He did graduate from high school but when he was 15, found it particularly hard to attend school when he was diagnosed with Crohn's disease, which caused him to lose a lot of weight and endure unimaginable pain.
It took many months before the doctors could come up with the best treatment plan for him so he could live a normal life. He enrolled at East Carolina University with the pretense of attending classes when in fact he was busy making YouTube videos. His mom Sue gave him the ultimatum that the only way he could live in their home was for him to go to college. Eventually, he told her the truth that he wasn't really attending school and moved out a week later.
The Beginning of Jimmy's YouTube Journey
If you met Jimmy at age 13, you would be wondering, "why is MrBeast so famous?" He was painfully shy and even when he was crazy about baseball he was socially awkward. Jimmy's baseball coach had to pull back his cap during games because he pulled it all the way down to cover his face. When he was home he watched a lot of ESPN, but apart from that, he watched nothing else but YouTube.
And if you're like young Jimmy who wants to be 10 steps ahead in creating and automating content, you would want the help of a social media management tool that can help you design, plan, and automate your content scheduling across all social media platforms. Learn more in our Circleboom review.
It was while watching one of WoodysGamertag's videos that he learned that you could actually make some money creating YouTube videos. That was a lightbulb moment for Jimmy and he began consuming YouTube videos even more. Jimmy's gaming passion was what actually led him to take on the name Mr Beast since it was the random name that was given to him while playing Xbox. Even his iconic Mr Beast logo, the popular blue tiger's head, has its roots from the tiger logo he used when he began making YouTube videos.
A Dash of Inspiration
At this point, Jimmy was experimenting with different things, doing commentary-type gaming videos. There was even a time when he talked about PewDiePie, getting over 7.5 million views, constituting around $14,000 per day. This pushed Jimmy to persevere no matter what. When he was starting out, he had this old laptop from his brother, which wasn't much use anyway since he didn't know how to edit or post videos—he knew absolutely nothing.
For years Jimmy wasn't making any money as he wasn't qualified yet to be included in the YouTube Partner Program since his channel wasn't big enough. He had to save up for months on end to get every piece of equipment—mic, mouse, keyboard, etc. One of the earliest people who believed in his wild, crazy ideas was his childhood friend Chris Tyson. They weren't really taking things seriously, and basically made videos to have fun and be entertaining enough to have 4,000-5,000 views, which at that time was really big for a channel of his size.
Jimmy Cracks the Code
He eventually dropped out of college, moved out of their family home, and moved in with his friend Chris. They continued doing the silliest videos (counting from 1-100,000, reading the entire dictionary, and cutting a table using only plastic knives, among others). Then he started a new series where he was getting companies to sponsor his videos. Jimmy will then get the phone call that would change his life. Quidd rang him up and offered to sponsor his video for $5,000. Crazy as he was, he insisted the company double it, guaranteeing that the video would go viral since he was giving it to a homeless person and filming it.
Not only did the video do well, but Jimmy also discovered how amazing it felt helping people by handing out money. So the money he made from making this video was what he used to make a similar one. Then Jimmy and Quidd partnered once more to tip a dozen or so pizza delivery guys. Not only were they pleasantly surprised, but others also bawled over with tears of joy.
And so this magical cycle continued. He would take the money from these brands, give it away in his videos, they would do well and make money, then he'd use them again to give away in his succeeding videos, and so on. That's when Jimmy knew he cracked the code. One of the earliest beneficiaries of his success was his mom, Sue. He issued a check for $100,000 to help pay off her house. And just like before he felt amazing, only so much more this time because this was his mom he was helping out.
Poised for Stardom
In 2018, Jimmy connected with Reed Duchschner through a friend who soon became his digital talent manager. How much is MrBeast worth? At that time, Jimmy had over 1.6 million subscribers but still didn't have a lot of money to his name. But their marketing strategy didn't change. If they made $100,000, they would also spend a hundred thousand dollars.
And speaking of marketing strategy, you save time and energy by getting social media management software specially designed to increase social media engagement for your brand. To learn more, check out our Denim Social review.
At this time Jimmy was making money through AdSense. It's the ads that viewers see before, during, and after a video. Aside from this, he was also making money through direct sponsorships. So Jimmy was using both of these revenue streams to give away money in his videos. This was pretty impressive, considering he literally just barely made it out of his teens during that time.
Come 2019, the growth of MrBeast turned exponential. The great thing about YouTube is you don't need to gradually work your way up, from 1 million to 2 million subscribers. You can literally jump from 1 million to 10 million, then a hundred million subscribers. That was exactly what happened to Jimmy. His income skyrocketed in a blink of an eye.
This was the time that he started buying designer clothes and a sports car. But he quickly realized that he didn't need or want these things in the first place. He found them to be overrated and soon got rid of them all because it didn't make him happy one bit. What made him genuinely happy was helping other people, rescuing animals, and saving the environment. So that's exactly what he did.
Team Trees/Team Seas
No matter how wildly insane Jimmy's ideas were, the end goal was always to help. And this was no different when he had the urge to plant 20 million trees around the world, all continents except Antarctica. For this tremendous feat, he ended up collaborating with Mark Roger, a former NASA, and Apple mechanical engineer turned YouTuber himself. They asked their fellow YouTubers to help spread the word, and they were surprised that all of them were eager to do so and made content on their channel to help raise $20 million to plant 20 million trees.
What started out as a simple tweet soon blew up and became a worldwide phenomenon. And it's not true that the reason they were able to raise so much money is that corporations stepped in, or the fact that Elon Musk donated $1 million (he really did!). The median donation was around $4. We're talking about tooth fairy money or money from a 6th-grade bake sale, which showed how much positive influence it had on kids. As of writing, Team Trees has planted a total of 24,309,054 trees worldwide!
Team Trees spawned the idea for Team Seas. The goal was similar. With Team Trees, $1 equals one tree planted, and with Team Seas, one dollar equals one pound of trash to be removed from the dirtiest beaches all over the world. The goal was to reach 30 million pounds of trash removed, but as of writing, 33,242,349 pounds of trash have already been eliminated!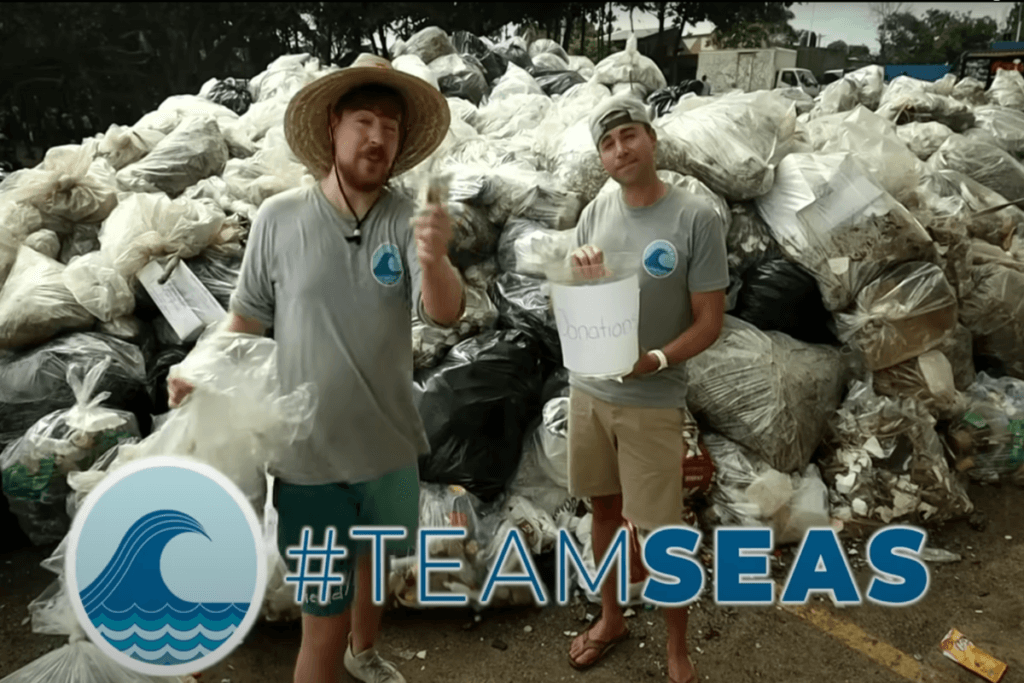 Beast Philanthropy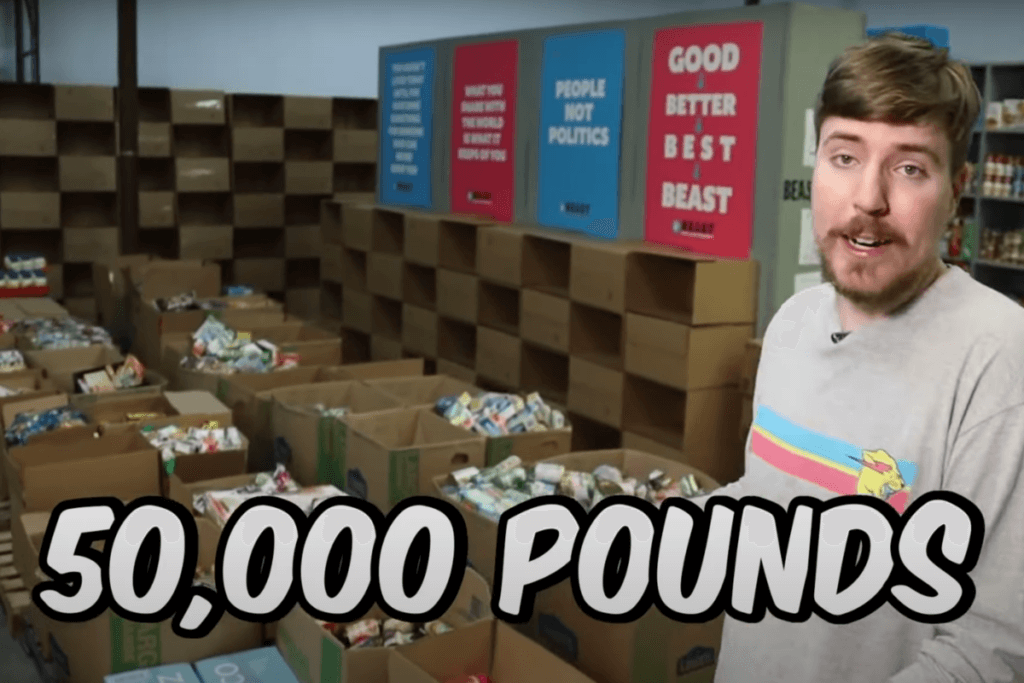 When COVID first hit in 2020 it was pretty brutal, especially in his hometown in Eastern North Carolina. So naturally, Jimmy and his team were there to help. At one point they bought every single item in a grocery store to provide food and supplies to food banks and homeless shelters. They also rented out a restaurant for a day to help feed the people. It was a drive-thru ordering system and when people learned about it, the line kept getting longer and longer.
By the end of the day, the line was about 20 miles long. Not only did they give out free food, but they were also giving out bags filled with money, iPads, and gaming console to kids. People were smiling from ear to ear, screaming with delight, or bawling over because they couldn't believe what was happening was for real.
After this, MrBeast thought about what his next big step would be, and he ended up creating his own food pantry. They have over 50,000 pounds of food in his warehouse and his team is doing weekly deliveries to communities that are in need. He also made a separate YouTube channel named Beast Philanthropy where 100% of the ad revenue, brand deals, and merch sold on the channel is solely for running the food bank.
Who Is MrBeast and Why Is He Rich?
So, how much money does MrBeast make? As per reports, Mr Beast is estimated to be worth around $105 million, and his income from YouTube is around $26 million. This is based on his estimated ad revenue, plus, deals and direct sponsorships. Mr Beast merch is also roaring success – judging by the immense popularity of Mr Beast Burger and Mr Beast Chocolate Bar, among his other offerings.  For those who don't know him, he's just another content creator who's dead set on raking in millions of dollars for as long as he could. But for those whose lives he touched, the animals who were rescued, and the planet he saved, he is truly an inspiration, a kindred spirit who gives YouTubers a good name. 
He looked up to Steve Jobs and Bill Gates who didn't care about lavish lifestyles but put great emphasis on making a positive impact on this world. Are you inspired to become the next MrBeast? If so, check out our post The Top 15 Roblox YouTubers to Check Out This 2023.