TikTok is the fastest-growing social media app today, with over a billion active users monthly. So, it only makes sense that those not on the platform are already trying to dip their toes. You can find this article helpful if you're one of those who haven't started an account on TikTok. First things first—how to record a TikTok?
Record a TikTok: A Comprehensive Guide
TikTok is a popular platform for influencers, content creators, and regular viewers. When you record a TikTok, you can access many trending music, filters, stickers, and emojis. The platform also has a free native and user-friendly video editing tool you can maximize to make your TikTok content stand out. Most of all, the platform's robust algorithm shows you more of the videos you like, so you can be sure to enjoy your time scrolling.
TikTok is an entertaining social media app. It is filled to the brim with videos on different topics and niches, so you'll never run out.
What is TikTok?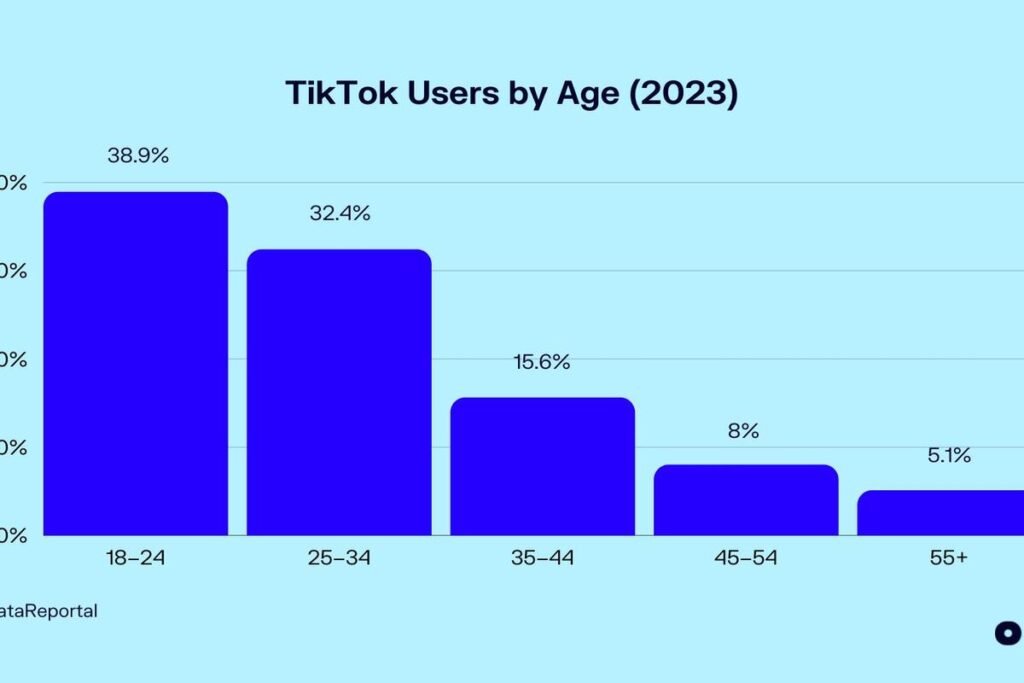 TikTok is a short-form video-sharing social media platform. The length of videos you are allowed to record on TikTok includes 15 seconds, 60 seconds, and 3 minutes. The platform is most popular among younger users aged 18 to 24, although it has millions of daily active visitors from varied ages. TikTok is known for its highly addictive quality and engagement levels.
TikTok is for everyone—amateurs and professionals alike. You can record a TikTok video and different effects, backgrounds, music, filters, and stickers to your videos. You can also collaborate with other users on the platform by creating split-screen duet videos.
TikTok is mostly full of entertainment and comedy videos, although many users use it for infotainment. Numerous TikTok influencers post snippets of tips and advice, and their most common niches are beauty, personal finance, fashion, and lifestyle. An increasing number of influencers use the infotainment format to sell and promote products.
How do you get started on TikTok?
If you're only on the platform to watch videos and not to create one, then you don't have to make an account. You can browse without a TikTok account but cannot interact with other users. However, getting started on TikTok is easy and hassle-free.
Make A TikTok Account
Creating a TikTok account is imperative to record a TikTok video. To do so, you must download TikTok from the Play or App Store if you haven't already. Once you have the app on your device, it will ask you to choose from the list of sign-up methods. You can either use your phone or email, continue with Facebook, continue with Apple, continue with Google, or continue with Twitter.
Then, you will have to input your birthday. The platform requires the users to be at least 13 years old to be eligible for an account. TikTok also has other age-related restrictions to ensure the safety of the entire TikTok community and its users.
If you choose to create an account with your phone or email, TikTok will prompt you to type in the details and create a strong password. Once your TikTok account is up, you can edit your profile by adding a username, profile picture or video, and bio. You also have the option to sync your contacts and link your IG and YouTube accounts.
Record a TikTok Video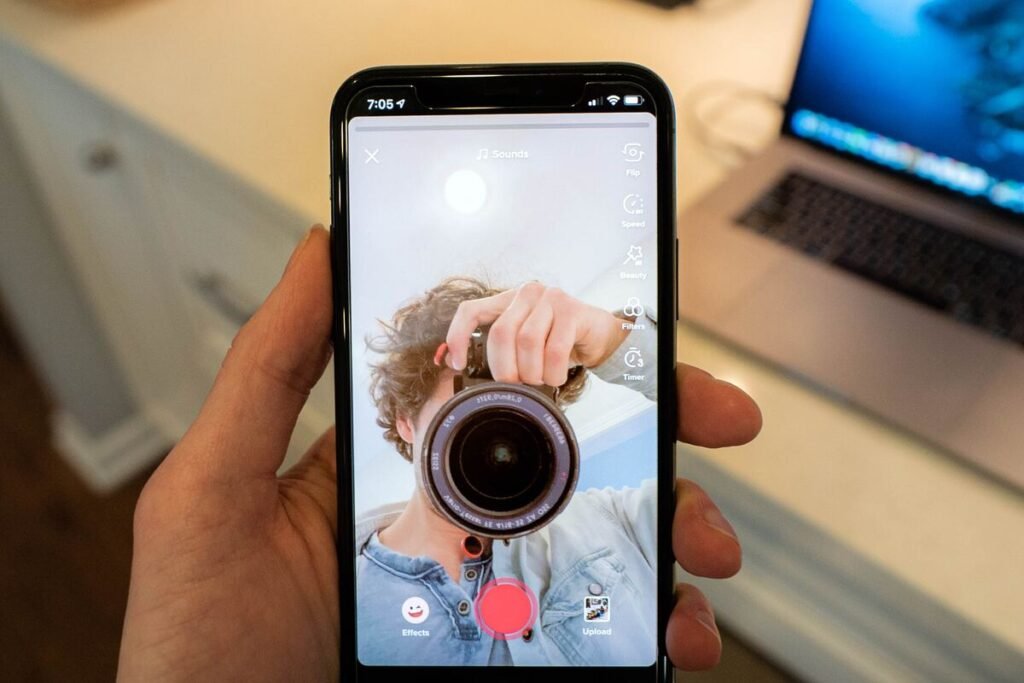 After successfully creating your TikTok account, you can browse and record your TikTok content. So, exactly how to record on TikTok?
To record a TikTok video, tap the "+" icon at the bottom of your screen. Or you can click on the "create video" button on your TikTok profile.
You may ask "How do I record an existing video on TikTok?" You have two options—use a pre-existing file on your camera roll or film a new one. If you want to use pre-existing videos or images, select the clips and photos you want to put on your TikTok video. If you like to record a TikTok video, you have the option to make a 60-second, 15-second, or 3-minute video.
Once your clips are ready, trim them on the "adjust clips" icon on your screen's right-hand menu. You can also add music by tapping the button on the middle-top portion of your screen. Part of TikTok's algorithm is giving music suggestions based on your content, and if you don't like TikTok's suggestion, you may search for other songs and effects.
Many other functionalities are found on the app's right-hand menu, all used to improve your TikTok video content.
After editing your video, you can tap the "Next" button on the bottom portion of your screen. Then, you may write a caption, add hashtags, adjust settings, and select a cover of your video still to appear on your TikTok account. If you're satisfied, you can hit "Post." If not, save it to your drafts for later. So, if you're wondering, "Can you record a TikTok without posting it?"—the answer is yes.
Record a TikTok with Pictures
Aside from videos, you can also record a TikTok using pictures in your gallery. To do this, you simply have to click on the "+" button and tap the "Upload" option. Then press "Photos" to choose from the photos in your camera roll.
You are free to select a maximum of 35 photos and choose them in the sequence you like them to appear in your TikTok. Unlike video clips, you cannot rearrange photos once they are out for editing.
Once you're done picking out photos, click "Next" to add filters, effects, stickers, voice recording and audio. The photos will automatically be displayed in Video Mode, which plays them in order. If you want to toggle between images, switch to Photo Mode.
End by adding hashtags and a caption. Hit "Post" to start sharing with your followers.
Record 3-Minute TikTok Videos
Initially, TikTok allowed users to record seconds worth of videos only. However, the maximum time you can record TikTok content is three minutes. Let us show you different ways you can film a 3-minute TikTok video.
First, you can tap the "+" button on the bottom-center part of your screen. Then, swipe and choose the 3m video length option. Press the red button to start recording. Once you have your recorded 3-minute footage, you can edit it by adding effects, filters, voiceover, or music.
The second option you can do is upload pre-recorded clips from your phone. You can choose clips longer than three minutes and trim or reorder them on the app until you have a 3-minute video. From there, edit the video by adding elements, filters, stickers, music, and voiceover.
The final option for you is to upload a pre-edited 3-minute video. If you already like the video as it is, you don't have to edit or adjust it on the app. You can find numerous great video-editing software online to edit your videos if you're not satisfied with TikTok's editing features.
Schedule Your TikTok Videos
TikTok allows you to schedule your videos in advance. The in-app scheduler only allows you to schedule content up to a maximum of 10 days in advance. This feature is beneficial for digital marketers and TikTok content creators because they can schedule the uploading of their TikTok ahead of time to guarantee they don't forget to publish their content.
Since the app's native scheduler can only schedule up to ten days, using an external scheduler tool is recommended. Learn more about it in this Hootsuite review.
What should you know before you record a TikTok?
Shooting for your TikTok content sounds easy to do. However, you must exert effort and apply different strategies to make it big on the platform. Here are some useful tips you can take note of before you start to record a TikTok.
Look for trending audio and use them.
Music is an integral part of TikTok. The majority of TikTok users explore the app through audio, mostly trending ones. Adapting a trending song or audio to your content allows you to increase your reach and chances of becoming viral. Only very few users record a TikTok without audio.
Start with a bang.
Remember that TikTok videos are short. Hence, the first few seconds of your video are the most crucial part of your TikTok because it influences other users to finish or to scroll past your video. Your TikTok opening must be exciting to capture and hold your viewers' attention. If your TikToks are mostly infotainments, see that you put your key message on the first portion and avoid beating around the bush.
Record a snappy TikTok.
According to statistics, the best length of a TikTok video to get more engagement is 7-15 seconds. Although the platform allows more minutes of TikToks, viewers don't want to waste time on dragging videos. In 2022, a #sevensecondchallenge where videos with many texts were trending and the trend proved to be a massive success.
Use hashtags.
Hashtags are crucial in the organization and discovery of content on TikTok. When adding hashtags, you can see the number of people that views a current hashtag, so make sure to use the ones with the most viewers or visitors, and we're talking billions here. Make sure to explore the app and use the most trending hashtags relative to your content.
You can also generate high traffic on your content by using high-quality tools. Learn more about it in this Hashoff review.
Record a TikTok regularly.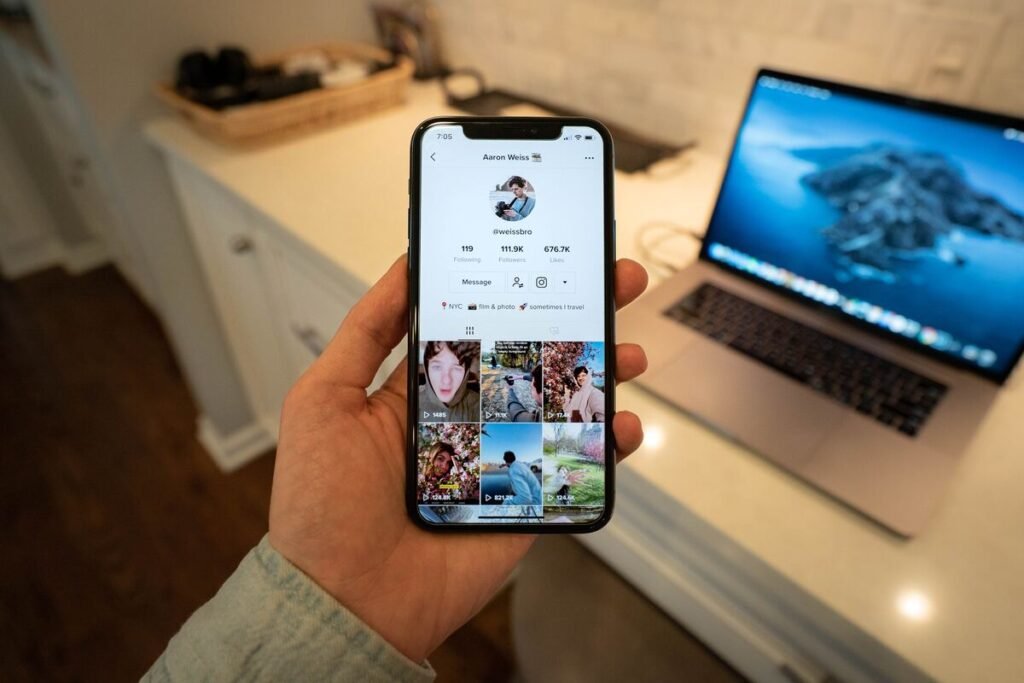 Consistency is the key! To stake a claim on your TikTok success, you must record a TikTok regularly. If you haven't noticed already, many influencers who became TikTok famous didn't do it with just a single TikTok content. TikTok recommends to record a TikTok at least one to four times daily, so you can identify what type of content resonates with your audience the most.
However, make sure not to overwhelm your viewers. Several updated statistics show the best time for publishing a TikTok, so check them out.
Be authentic.
TikTok viewers are all for honesty and authenticity. The most-viewed TikTok content are the relevant, raw, and unpretentious ones. With that, you don't have to aim for perfection when you record a TikTok. Your viewers want to know you in a much deeper sense, and creating staged content all the time will only make you superficial.
How to screen record a TikTok?
"And if I screed record a TikTok will they know 2022?" you may ask. Many smartphones today have a screen recorder feature, so you can screen record a TikTok video you like. But if your phone doesn't have any of those features or you want to screen record a TikTok from your PC, you can download a screen recorder from the internet.
TikTok does not notify a user if you screen record their TikTok content. So, if you want to do it, you may do so without them knowing.
Record a TikTok Now!
TikTok is a wonderful social media app, especially for brands, marketers, and creators. You can expect to innovate and release novel features that increase fun and engagement. If you are an aspiring influencer, now's the best time to open an account and record a TikTok. If you are a brand owner or marketer, don't miss out on the benefits TikTok has in-store for your brand.
Now that you know how to start an account and record a TikTok, find out how much TikTok pays in this article on "How Much Does TikTok Pay: What You Need to Know."