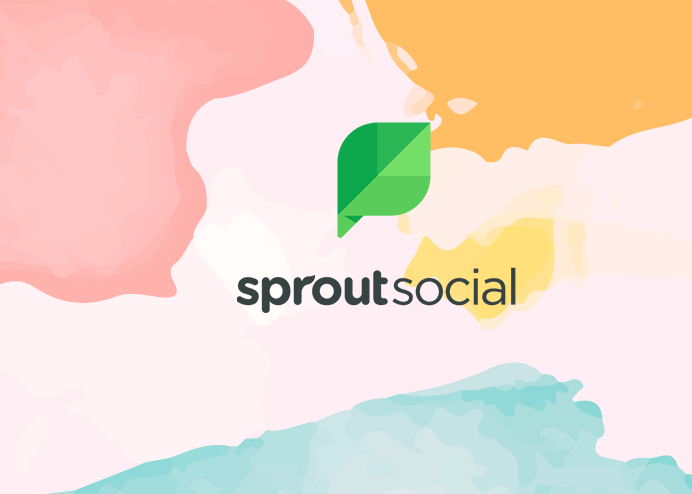 Sprout Social is a solution for social media management that facilitates the needs of its users in engaging with their audience, publishing content, and analysis of performance through data-driven insights. In addition, the platform aims to stimulate better communication between businesses and their customers.
Sprout Social excels as a total social media channels management solution in a single platform. This app enables social media managers to streamline engagement and communication with customers or audiences to develop successful social media marketing strategies. In addition, Sprout Social gives access to simplified yet effective social marketing plans to business owners through its user-friendly features and dashboard.
Sprout Social develops better interaction between prospects and brands while providing vital measured analytics in arousing effective social marketing and management results.
Benefits of Sprout Social
Advanced social media engagement and customer responsiveness
Sprout Social empowers businesses to interact in social media and drives them to broader social visibility. In this way, the audience can have direct communication with brands, give immediate feedback, address specific issues and help improve products or services. 
This platform focuses on listening to the audience to provide essential information to business owners on improving their products and marketing strategies. Sprout Social offers access to an all-in-one inbox is a huge step to enhancing customer care. Direct messages from customers from different social platforms can be accessed and answered immediately by using this feature.
Organized dashboard
Sprout Social can present its users with an organized dashboard necessary for managing multiple social media accounts with one tool. Its ability to give more detailed analytics and metrics can be a massive step for businesses to improve what's lacking in their strategies and products. It can track the performance of social accounts in specific aspects and, eventually, optimize content and enhance management methods. 
Detailed analytics

Trends and hashtags monitoring

User-friendly dashboard

One-time social media management

Scheduling and publishing contents

Single inbox for different social channels

Simple user interface

Specific metrics

Automatically generated reports

Easy scheduling procedures

Calendar of schedule
Sprout Social Integrations
Facebook

Instagram

Twitter

LinkedIn

Pinterest

YouTube

Google My Business

Reddit

Tripadvisor

Glassdoor

Shopify

Salesforce

Microsoft Dynamics 365

Zendesk

Hubspot

Slack

Dropbox

Google Drive

Google Analytics

Bitly

Feedly

Canva
Sprout Social Software Pricing
Standard- $99 per user/month
                     $89 per user/month (billed annually)
Facilitates five social profiles 

Single inbox for all social channels

Allows publishing, scheduling, drafting, and queueing posts

Access to the calendar for social contents

Access to review management

Monitors keywords, profiles, and locations

Access to social CRM and tasking tools

Availability of tools for paid promotions

Access to iOS and Android mobile app
Professional- $169 per user/month
                            $149/ per user/month (billed annually)
Facilitates ten social profiles 

Single inbox for all social channels

Availability of tools for paid promotions

Monitors keywords, profiles, and locations

Access to review management

Includes calendar for social contents

Allows publishing, scheduling, drafting, and queueing posts

Access to social CRM and tasking tools

Access to iOS and Android mobile app

Provides information on response rate, time analysis

Provides reports for Facebook, Instagram, and Twitter

Content tagging for messages

Provides analysis for Twitter keywords, hashtags, and trends

Provides suggested times for social engagement

Inclusion of social media reporting for Facebook, Instagram, Twitter, and LinkedIn

Provides approval workflow

Allows helpdesk accounts integration
Advanced- $279 per user/month
                      $249 per user/month (billed annually)
Facilitates ten social profiles 

Single inbox for all social channels

Availability of tools for paid promotions

Monitors keywords, profiles, and locations

Access to review management

Includes calendar for social contents

Allows publishing, scheduling, drafting, and queueing posts

Access to social CRM and tasking tools

Access to iOS and Android mobile app

Provides information on response rate, time analysis

Provides reports for Facebook, Instagram, and Twitter

Content tagging for messages

 Provides analysis for Twitter keywords, hashtags, and trends

Provides suggested times for social engagement

Inclusion of social media reporting for Facebook, Instagram, Twitter, and LinkedIn

Provides approval workflow

Allows helpdesk accounts integration

Enables notification for a higher volume of messages

Access to the library for content storage

Provides automation tools for custom chatbots

Allows automated replies for frequently asked questions

Provides tracking for automated URL

Provides custom tools for customer care
Problems That Sprout Social Solves
Sprout Social Devices Supported
Windows

Ios

Android

Web-Based App

Linux

Linux

Windows Mobile
Sprout Social Prominent Customers
Subaru

Denver Nuggets

Evernote

Edelman

Loews Hotels
Sprout Social Company Info
131 South Dearborn Street, Suite 700, Chicago, Illinois 60603, US
Email

Phone

Tickets

Training

Live Chat
Cloud Hosted

On Premis

API
Sprout Social Languages Supported
English

Chinese

German

Hindi

Japanese

Spanish

French

Russian

Italian

Portugese

Turkish

Swedish
Sprout Social Social Media Links