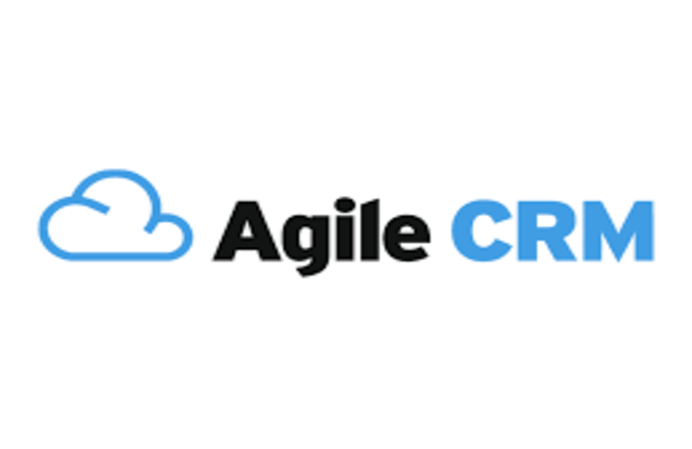 Agile CRM is a comprehensive cloud-based software for managing customer relationships. It combines essential sales, marketing, service, and web engagement platform features into one integrated solution.
Trusted by numerous small and medium-sized businesses across various industries, Agile CRM offers extensive capabilities. These include customer service, email tracking, landing pages, social media marketing, project management, contact management, scheduling, sales, and marketing automation.
With Agile CRM, users benefit from a unified platform that consolidates information and people onto a single page. This streamlines tasks and improves communication and collaboration, significantly enhancing productivity and output at individual and team levels.
Accelerated Marketing Process
Agile CRM is an ideal tool for sales and marketing teams as it accelerates sales and marketing processes through automation, significantly improving user efficiency and accuracy. Contact management becomes effortless as all contact information is stored and organized according to your preferences, accessible anytime and anywhere. Effective contact management enables you to close more deals and generate higher revenue for your business.
Seamless Sales Journey
Managing the sales process is a straightforward task with Agile CRM. You and your team can easily track deals, and record stages and milestones, ensuring a seamless sales journey. The intuitive drag-and-drop interface of Agile CRM simplifies project creation, task assignment, progress tracking, and more.
Scheduling Automation
Manually scheduling resources, personnel, and activities can be overwhelming. Agile CRM offers an online calendar feature with scheduling automation and notifications. Set up meetings, deadlines, and follow-ups, and the software ensures that everything goes according to plan or allows for adjustments when needed.
Streamlined Workflow
As a marketing platform, Agile CRM streamlines marketing workflows through automation and a user-friendly drag-and-drop designer. Create custom landing pages to enhance conversion rates and optimize social media marketing efforts with an integrated social media marketing suite.
Feedback
Improved customer relations through query and feedback analysis.
Contact Management
Deal Management
Telephony
Appointment Scheduling
Project Management
Gamification
Marketing Automation
Landing Page Builder
Social Suite
Email Tracking
Email Marketing
Mobile Marketing
Helpdesk
Ticketing
Feedback Management
Smart Views
Knowledgebase
Canned Responses
Agile CRM integrates with the following :
Twitter
Facebook
TowerData
Google Plus
LinkedIn
Zendesk
ClickDesk
HelpScout
LiveHelpNow
Tidio Chat
UserVoice
IMAP
G Suite
Microsoft Exchange
Twilio
RingCentral
Bria CounterPath
Mandrill
SendGrid
Amazon SES
Plivo
Stripe
FreshBooks
Xero
QuickBooks
Braintree
Shopify
WordPress
Magento
WooCommerce
Joomla
Drupal
Unbounce
LeadPages
Gravity Forms
WuFoo
Zapier
Webmerge
Dedupely
Agile CRM offers SMB and enterprise pricing plans plus a freemium.
Free
10 Users
50,000 Contacts & Companies
Custom Data Fields
Lead Scoring
Unlimited Deals, Tasks & Documents
Appointment Scheduling
Custom Deal Milestones
Email Tracking
2-Way Email Integration
Custom Deal Tracks
2-Way Telephony
Starter – $14.99/month or $9.99/month (Annual Billing) or $8.99/month (2 Years)
Email Campaigns
Web Engagement
Contact Level Analytics
Form Builder
Email Templates Builder
Landing Page Builder
5,000 Emails (Branded)
Web-to-Lead
Marketing Automation
Social Monitoring
Mobile Marketing
Regular – $49.99/month or $39.99/month (Annual Billing) or $29.99/month (2 Years)
Helpdesk
Groups
Labels
Canned Responses
Views
Activities
Reports
Enterprise – $79.99/month or $64.99/month (Annual Billing) or $47.99/month (2 Years)
50+ Plugins/Integrations
Email & Phone Support
Google/Shopify/Stripe Sync
Chrome Extension
Basic & Email Reports
Dallas, Texas, United States