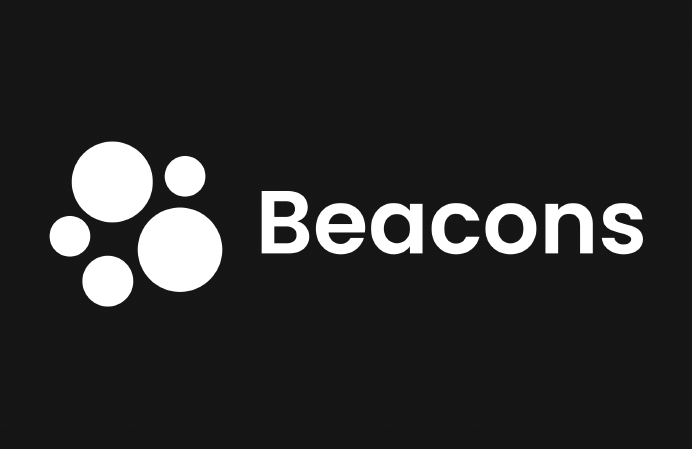 Beacons is a powerful software that offers a comprehensive solution for creators seeking to enhance their online presence, engage with their audience, and monetize their content. This all-in-one creator platform with a range of tools tailored specifically for creators. Unlike other solutions, Beacons consolidates essential features into a single platform, eliminating the need for multiple tools and streamlining the workflow. Intended for content creators, influencers, and entrepreneurs across various domains, Beacons caters to anyone looking to build a solid online presence and capitalize on their audience. Whether you're a social media influencer, a blogger, a podcaster, or an artist, Beacons equips you with the necessary tools to create a compelling link in your bio, expand your fanbase, and boost your revenue. Beacons' core features include a customizable link in bio, enabling creators to curate their online presence and direct traffic efficiently. The platform also facilitates audience growth by providing engagement tools like social media integrations and email capture forms. Additionally, Beacons offers monetization capabilities, allowing creators to generate income through features like affiliate links, merchandise sales, and donation options.
Enhanced Online Presence
Beacons empowers creators to establish and enhance their online presence through a customizable link in bio. Creating a visually appealing and personalized hub allows creators to effectively consolidate their digital content, such as social media profiles, websites, blog posts, merchandise, and more. This centralized platform enables creators to provide a cohesive and engaging experience for their audience, simplifying the process of discovering and accessing their content.
Streamlined Audience Engagement
With Beacons, creators can seamlessly engage and interact with their fanbase. Integrating social media platforms and email capture forms allows creators to effortlessly capture audience information and build a direct line of communication. By nurturing these connections, creators can cultivate a loyal following, keep their audience updated with new content or offerings, and foster meaningful relationships that lead to long-term support and engagement.
Monetization Opportunities
Beacons equips creators with various monetization tools to unlock revenue streams. Through the integration of affiliate links, creators can promote products or services and earn commissions. The platform also supports merchandise sales, enabling creators to showcase and sell their branded merchandise directly to their audience. Furthermore, Beacons facilitates donations, allowing supporters to contribute directly to the creator's work. These monetization features enable creators to diversify their income sources and increase their earning potential.
Simplified Workflow and Analytics
Beacons offers creators a comprehensive dashboard to manage their digital presence efficiently. From a single interface, creators can easily update and modify their link in bio, monitor engagement metrics, track revenue, and gain valuable insights into their audience's behavior and preferences. This consolidated workflow saves creators time and effort by eliminating the need to juggle multiple platforms and tools. It allows them to focus on what they do best: creating content and engaging with their audience.
Customizable link in bio
Social media integrations
Email capture forms
Affiliate link integration
Merchandise sales functionality
Donation options
Analytics and insights
Fanbase growth tools
Seamless content management
Responsive design for mobile and desktop
Multi-platform support (compatible with popular social media platforms)
User-friendly interface
Comprehensive creator dashboard
Revenue tracking and reporting
Integration with third-party services
Customer support and assistance
Laylo
QuikPlace
Split
Ko-fi
TikTok
Twitter
Instagram
Beacons is a free creator app and offers a paid plan that support unlimited monetization.
Link in Bio – Free
Create fully customizable pages with different fonts, colors, backgrounds, and layouts
Collect emails, phone numbers, and tips on your pages
Set up a store on your page with a smooth checkout on mobile or desktop
Link in Bio Pro – $10/month
Everything in Link in Bio +
Custom domains
Remove Beacons branding
Collaborative team access
Advanced integrations
Custom site marketing
Priority support
IBM
Jack in the Box
Alanis Morissette
Beacons AI, Inc. 625 8th St Unit 406, San Francisco, California, 94103 USA