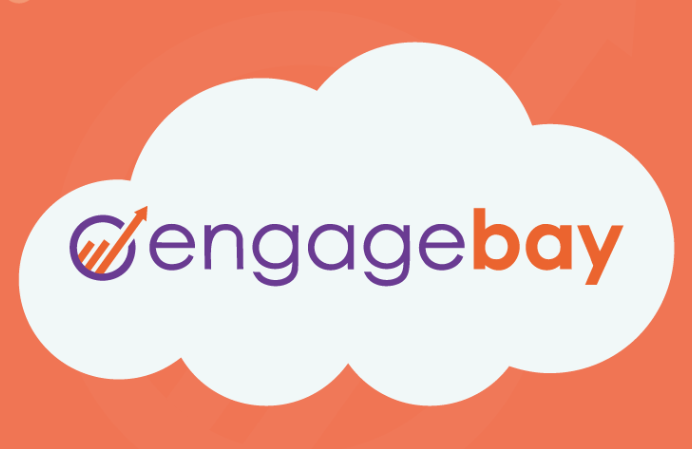 EngageBay is an all-in-one marketing, sales, and service automation platform catering primarily to small and medium-sized businesses (SMBs). It offers a comprehensive suite of features at an affordable price, making it an ideal choice for SMBs looking to streamline customer engagement and drive business growth. EngageBay's core features include marketing automation for personalized email campaigns, landing pages, web forms, and social media marketing; sales CRM for lead management, deal tracking, and sales reporting; customer support with a help desk, ticketing system, live chat, and knowledge base; email tracking for monitoring opens, clicks, and engagement rates; contact management for organizing and segmenting contacts; e-commerce integration for managing online stores and tracking customer behavior; and analytics and reporting for measuring marketing campaign performance, sales metrics, and customer satisfaction. With its comprehensive features and focus on affordability, EngageBay provides a powerful tool for SMBs to automate and enhance their marketing, sales, and customer service processes.
Streamlined Marketing Processes
EngageBay offers a range of marketing automation tools that help businesses streamline their marketing processes. Businesses can save time and resources while maintaining personalized customer interactions by automating tasks such as email campaigns, social media marketing, and lead nurturing. EngageBay's intuitive interface and user-friendly workflows enable marketers to easily create, schedule, and track campaigns, improving efficiency and increasing engagement with their target audience.
Enhanced Sales Efficiency
EngageBay's sales CRM functionality empowers sales teams to effectively manage leads, track deals, and streamline their sales processes. The platform provides a centralized database for contact management, enabling sales professionals to access important customer information and track interactions. With features like pipeline management and sales reporting, EngageBay enables sales teams to prioritize and manage their opportunities effectively, resulting in improved conversion rates, shortened sales cycles, and increased revenue.
Improved Customer Service
EngageBay's integrated customer support tools help businesses deliver exceptional customer service. The help desk, ticketing system, and live chat functionalities allow companies to promptly address customer queries and provide real-time support. Additionally, the knowledge base feature enables businesses to create a self-service hub where customers can find answers to common questions. EngageBay helps companies to enhance customer satisfaction, build long-term relationships, and drive customer loyalty by offering efficient customer support.
Data-driven Insights and Analysis
EngageBay's analytics and reporting capabilities provide businesses with valuable insights to optimize their marketing, sales, and customer service strategies. The platform offers comprehensive reports on marketing campaign performance, sales metrics, and customer behavior, allowing businesses to make data-driven decisions. By understanding which campaigns and channels are most effective, businesses can allocate resources efficiently and refine their strategies for better results. EngageBay's analytics features equip businesses with the necessary information to continuously improve customer engagement and drive business growth.
Sales and Marketing Automation
Autoresponders
Double opt-in
Segmentation
GDPR Compliant
Simple designer
Contact Management
Facebook Ads
Analytics
Ticketing Management
Triggers
Email templates
A/B Testing
Email sequences
Automation
CRM
Deals
Pipeline Management
Appointments
Email Marketing
Social Media Engagement
Email Sequences
Web Forms
Landing Pages
Live Chat
Products
Proposals
EngageBay integrates with the following business systems and applications:
Zapier
QuickBooks
WordPress
Xero
Twilio
Office 365
Google Contacts and Calendar
Stripe
SendGrid
Mailgun
Mandrill
Xero
EngageBay offers the following basic and enterprise pricing packages:
Free – $0
1,000 contacts
1,000 branded emails per month
Lists
Email Marketing
Lists
Email Marketing
Sequences
Contact Management
Ticketing Management
Lead Grabbers
Forms
Facebook Ads
Social Media
20GB File Storage
Email & Chat Support
Basic – $12.99/user/month
15,000 contacts
10,000 branded emails per month
Lists
Email Marketing
Sequences
Contact Management
Ticketing Management
Lead Grabbers
Forms
Facebook Ads
Social Media
2GB File Storage
Email & Chat Support
Growth – $40.99/user/month
10,000 contacts
25,000 branded emails per month
Lists
Lead Scoring
Email Marketing
Lead Nurturing
Marketing Automation
Contact Management
Ticketing Management
Lead Grabbers (Web Popups)
Forms
Facebook Ads
Social Media
Landing Pages
Auto Responders
Custom Fields
Email Templates
5GB File Storage
Email & Chat Support
Pro – $65.59/user/month
Unlimited contacts
50,000 branded emails per month
Lists
Lead Scoring
Email Marketing
Lead Nurturing
Marketing Automation
Contact Management
Ticketing Management
Lead Grabbers (Web Popups)
Forms
Facebook Ads
Social Media
Landing Pages
Custom Landing Page Designer
Sub Domain Support for Landing Pages
Auto Responders
Custom Fields
Email Templates
Custom Email Template Designer
Analytics
A/B Testing
20GB File Storage
Phone Call Support
Dedicated Account Manager
Triptease
Wolff Consultoria
List Biological Laboratories
EngageBay Inc. 1007 North Orange Street 4th Floor #180 Wilmington, DE 19801 USA