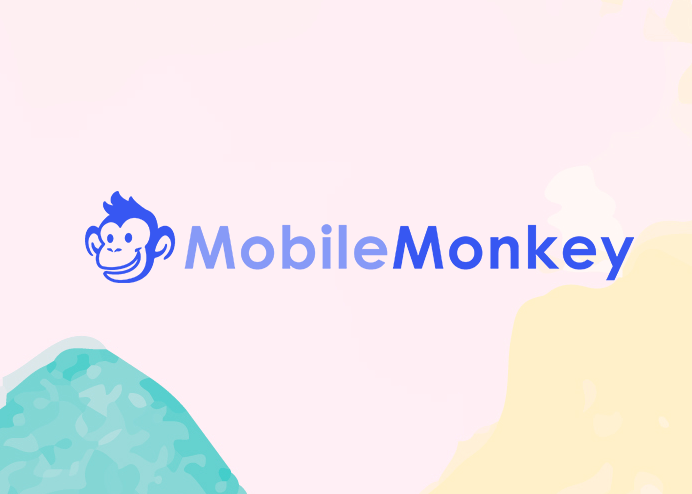 MobileMonkey is an advanced messaging platform and chatbot software that helps businesses in their customer support and marketing strategies. It offers chat solutions via Facebook Messenger, SMS, webchat, WhatsApp, and Instagram DM. The platform is also useful for customer engagement, lead generation, and sales conversion.
Through MobileMonkey's OmniChat technology, users can instantly communicate with clients across multiple channels. Built-in chatbot tools also offer various messaging solutions, including chatbot builder, chatbot blaster, chatbot analytics, and chat drip campaigns. 
To maximize your MobileMonkey use, the platform allows you to connect to different CRM software, emails, and event platforms. This reduces lead generation costs while increasing social engagements. Users can also view and reply to incoming messages from multiple channels–all in one place. 
Overall, MobileMonkey is an effective app for small and large businesses aiming to improve their customer service. It expands your services, enhances customer retention, and differentiates your company from competitors. 
Get more leads
With MobileMonkey, you can better connect with your existing and target customers 24/7. This is possible not only on social media channels but also on websites and SMS. Since users are more likely to engage using online chat than other forms of communication, having chatbot software will help your company get more leads. 
Build customer relationships
Emails and calls are still relevant to company-customer communications. However, more people now prefer messaging a company rather than waiting for hours or even days for an email response. Besides, users are more active on social media networks. Hence, responding to them on the platforms they already use would help your business build better relationships with your clients.
Get more sales
When you can acquire more leads and build better customer relationships, your sales would also increase. For example, you'll post your hottest offers on Facebook or Instagram. Customers can easily send you a direct message to inquire about your offer and responding to them via social media will help close the deal without all the hassles of emailing or filling up website forms.
Messenger customization interface

Artificial intelligence

Live chat

Social media management

Voice assistant

Customer targeting and lead gathering

Sales conversion

Analytics

Landing pages and web forms
Slack

Facebook Messenger

Google (Google Sheets, Gmail)

MailChimp

ConvertKit

Zapier

ActiveCampaign

HubSpot

Wufoo 

Walletly

Leadpresso 

Zoom 

Instagram 

WhatsApp
Free trial: Available
Free
Send credit: 1,000/month

MobileMonkey OmniChat

Contact leads: unlimited

Facebook pages and website installs: unlimited

Users: 1

MobileMonkey branding

Drip campaigns

Browser notifications

Support: support bot and help docs

Q&A: 1

Chatbot form widget

Custom attributes and tags

Share links

HTML elements

Landing pages

Comment guards – catch-all 

Audiences
Add-ons:
WP-chatbot PRO WordPress Plugin

Premier consulting services package
PRO—$19/month
Send credit: 2,000/month

MobileMonkey OmniChat

Contact leads: unlimited

Facebook pages and website installs: 1

Users: 2

Drip campaigns

Browser notifications

SMS tools available

Scheduled sends

MobileMonkey API

Zapier integration

Support: email and live chat

Additional users: $9/month

SMS phone number: $9/month

Q&A: unlimited

Chatbot form widget

Lead alert widget

Custom attributes and tags

Share links

HTML elements

Landing pages

Comment guards – catch-all 

Comment guards – specific posts

Audiences 

Audiences sync to Facebook ads

Add-ons 
PRO Unicorn—$49/month
Send credit: 6,500/month

MobileMonkey OmniChat

Contact leads: unlimited

Facebook pages and website installs: 1

Users: 3

Drip campaigns

Browser notifications

SMS tools available

Scheduled sends

MobileMonkey API

Zapier integration

Facebook ads integration

Bot analytics

Support: email and live chat

Additional users: $19/month

SMS phone number: $9/month

Q&A: unlimited

Chatbot form widget

Lead alert widget

Custom attributes and tags

Share links

HTML elements

Landing pages

Comment guards – catch-all 

Comment guards – specific posts

Audiences 

Audiences sync to Facebook ads

Add-ons 
Team—$299/month
Send credit: 100,000/month

MobileMonkey OmniChat

Contact leads: unlimited

Facebook pages and website installs: 10

Users: 5

Drip campaigns

Browser notifications

SMS tools available

Scheduled sends

MobileMonkey API

Zapier integration

Facebook ads integration

Bot analytics

Bot cloning and template sharing

Custom branded user sign-up 

Directory listing

Support: 1-hour premier onboarding session and priority email and live chat

Additional users: $29/month

SMS phone number: $9/month

Q&A: unlimited

Chatbot form widget

Lead alert widget

Custom attributes and tags

Share links

HTML elements

Landing pages

Comment guards – catch-all 

Comment guards – specific posts

Audiences 

Audiences sync to Facebook ads

Add-ons 
The Self Defense Company

Sofamania

VMware

YogaClub

Toyota

DocsApp

Century 21 Real Estate

Big Guys Pizza

Outdoorsy 

Hush Puppies

Veterans United Home Loans

Search Engine Journal
359 Newbury Street, 5th floor Boston, Massachusetts 02115, US