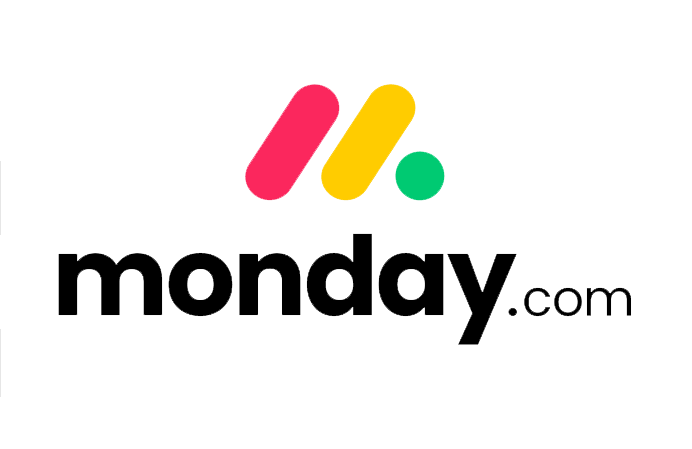 monday is a versatile and intuitive work operating system that offers a unique approach to project management and team collaboration. It offers a user-friendly interface, extensive customization options, and the ability to adapt to diverse workflows. monday caters to a wide range of users, including teams of all sizes across various industries, freelancers, and individuals looking for personal productivity solutions. The core features of monday include a visual project management board that allows users to create, organize, and track tasks and projects in a customizable and visually appealing manner. It offers a collaborative platform where team members can communicate, share files, and provide updates in real-time. monday also provides automation capabilities to streamline repetitive tasks and workflows, improving efficiency and reducing manual effort. Integration with popular tools such as Slack, Jira, and Google Drive enhances connectivity and facilitates seamless data exchange. Furthermore, the platform offers robust reporting and analytics features, enabling users to monitor progress, track key performance indicators, and generate insightful reports. Overall, monday empowers teams to work smarter, increase productivity, and achieve their goals effectively.
Enhanced Collaboration and Communication
monday provides a centralized platform that fosters seamless collaboration and communication among team members. With its intuitive interface, users can easily assign tasks, share files, and provide updates in real-time. The platform allows for transparent visibility into project progress, eliminating the need for a constant status update meetings or lengthy email chains. By streamlining communication, monday promotes efficient teamwork, reduces miscommunication, and ensures everyone stays aligned and informed.
Customizable Workflows and Flexibility
One of the major benefits of monday is its high degree of customization. Users can tailor the platform to their specific workflows and processes, allowing flexibility and adaptability to different project requirements. From creating custom boards and columns to configuring automations and notifications, monday empowers users to mold the platform to their unique needs. This level of customization enables teams to work in a way that best suits them, enhancing productivity and efficiency.
Automation and Workflow Optimization
monday offers powerful automation capabilities that streamline repetitive tasks and optimize workflows. Users can automate actions, such as task assignments, status updates, and deadline reminders, saving time and reducing manual effort. By automating routine processes, teams can focus on high-value work and allocate their time and resources more effectively. The automation features in monday contribute to increased productivity, reduced human error, and improved overall efficiency.
Extensive Integrations and Ecosystem
monday integrates seamlessly with a wide range of third-party tools and platforms, expanding its functionality and enhancing productivity. Whether it's integrating with communication tools like Slack, file storage platforms like Google Drive, or project management systems like Jira, the platform allows for seamless data exchange and connectivity. This integration ecosystem empowers users to work with their preferred tools and ensures a cohesive workflow across multiple platforms, consolidating information and enabling teams to work more efficiently and effectively.
Communicate about tasks in context
Measure your team's progress and document achievements
Sync with Gmail and Outlook
Assign tasks to team members
Leave live comments on visuals
Collaborate with team members seamlessly
Create custom notifications
Reduce emails and meetings
Document and manage work all in one place
Gauge progress at a glance
Upload files directly from Adobe for easy peer review
Onboard new employees easily
Integrate the platform with Slack, Dropbox, Pipedrive, and more
Keep everyone aligned with automations
Grant user permissions to protect privacy of certain data
See all of your team's work at a glance
Email updates – send updates by email
Google Drive
Outlook
Zendesk
Mailchimp
Trello
Facebook Ads
Salesforce
Todoist
GitHub
LinkedIn
Clearbit
Copper
Basecamp
Dropbox
Jotform
Google Calendar
Asana
GitLab
Slack
Shopify
Adobe Creative Cloud
Typeform
Hootsuite
Pipedrive
Stripe
Eventbrite
Microsoft Teams
Woocommerce
Data Studio
HubSpot
Jira
PagerDuty
Box.com
Zoom
Harvest
SurveyMonkey
Toggl
Gmail
Twilio
OneDrive
monday offers a free trial, a free plan and paid subscription packages:
Individual – Free forever
Up to 2 seats
Unlimited boards
Unlimited docs
Over 200 templates
Over 20 column types
iOS and Android apps
Basic – $8/seat/month
Everything in Individual plan
Unlimited free viewers
Unlimited items
5 GB file storage
Priority customer support
Dashboard based on 1 board
Standard – $10/seat/month
Everything in Basic plan +
Timeline and Gantt views
Calendar view
Automation (250 actions per month)
Integration (250 actions per month)
Dashboard based on 5 boards
Pro – $16/seat/month
Everything in Standard plan +
Private boards and docs
Chart view
Time tracking
Formula column
Dependency column
Automation (25,000 actions per month)
Integration (25,000 actions per month)
Dashboard based on 10 boards
Enterprise – By quote
Everything in Pro plan +
Enterprise-scale automation and integration
Enterprise-grade security and governance
Advanced reporting and analytics
Multi-level permissions
Tailored onboarding
Premium support
Dashboard based on up to 50 boards
Holt
Canva
Coca-Cola
Hulu
Glossier
Universal
MondayCom Ltd Yitzhak Sadeh St 6, Tel Aviv-Yafo, Israel