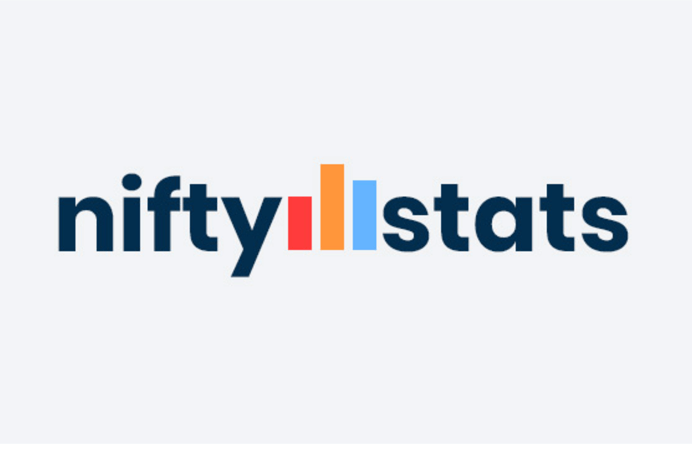 Nifty Stats is a powerful affiliate marketing analytics software that simplifies campaign tracking, optimization, and reporting for affiliate marketers. It offers comprehensive tracking capabilities across multiple affiliate networks and programs, real-time monitoring, a user-friendly interface, and performance optimization features. It caters to both experienced and novice affiliate marketers who aim to track earnings, conversions, clicks, and other metrics to make data-driven decisions and maximize profitability. Nifty Stats provides core features such as tracking and reporting, real-time monitoring, user-friendly interface and automation, and performance optimization tools. Users can consolidate and analyze data from various affiliate networks, set goals, receive notifications, automate updates, support multiple payment systems, and gain actionable insights into campaign performance. By offering a centralized platform, Nifty Stats empowers users to optimize their campaigns and achieve their revenue goals.
Comprehensive Tracking and Reporting
Nifty Stats offers affiliate marketers a comprehensive tracking and reporting system, allowing them to monitor and analyze crucial metrics from various affiliate networks and programs in one centralized platform. This eliminates the need for manual tracking across multiple platforms, saving time and providing a clear overview of campaign performance. With detailed reports, graphs, and customizable dashboards, users can gain deep insights into their earnings, conversions, clicks, and other key performance indicators. This enables them to make data-driven decisions and optimize their strategies effectively.
Real-Time Monitoring and Notifications
One of the significant benefits of Nifty Stats is its real-time monitoring capabilities. Users can instantly track their affiliate campaigns' performance, receiving up-to-the-minute data on clicks, conversions, and earnings. Additionally, Nifty Stats allows users to set goals and receive notifications when they achieve specific milestones or when certain conditions are met. This feature enables marketers to stay informed about their progress, promptly identify issues, and capitalize on opportunities, ensuring proactive campaign management.
User-Friendly Interface and Automation
Nifty Stats is designed with a user-friendly interface, making it accessible to experienced and novice affiliate marketers. The tool offers easy setup and integration with various affiliate networks, minimizing the technical complexities often associated with tracking and analytics. Additionally, Nifty Stats automates many tasks, such as updating data and supporting multiple payment systems. This allows users to focus more on analyzing results and optimizing their campaigns rather than dealing with manual data entry or tedious administrative tasks.
Performance Optimization and Profit Maximization
Nifty Stats empowers affiliate marketers to optimize their campaigns and maximize their profits. With the ability to track and analyze performance metrics, marketers can identify underperforming campaigns or channels and make data-driven adjustments to improve results. By gaining insights into the most profitable campaigns, niches, or traffic sources, users can allocate their resources effectively, focus on high-converting opportunities, and scale their efforts for greater success. The goal-setting and notification features further support performance optimization, ensuring marketers stay on top of their targets and take timely actions to drive revenue growth.
Affiliate Programs & Ad Network Tracking
Sales/Rebill Alerts
Graphic Statistics Analysis
Payout Verification
Data Safety
Database Updates
Affiliate Sales Reports
Sales Forecasts
Facebook
Google Adwords
eBay
ClickBooth
Commission Junction Publisher
Amazon
Bing ads
Booking.com
NATS
Rakuten LinkShare
Nifty Stats offers a free trial and the following pricing packages for users to choose from:
1 Month – $24.95/month
Regular database updates

10,000's available advertising networks

Regular software upgrades

Android app

10,000's available affiliate programs

User support

Free virtual private server
3 Month – $64.95/3 months
Everything in Monthly Plan
1 Year – $249.00/year
Everything in Monthly Plan
First Floor Absol House, Ivy Road Industrial Estate, Chippenham, Wiltshire, England, UK