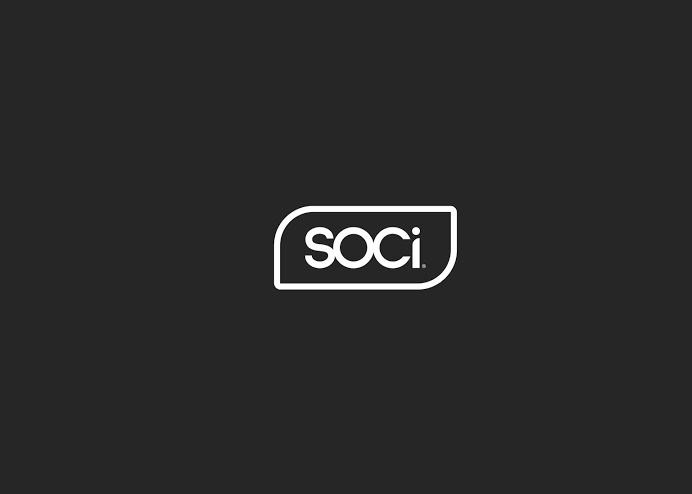 SOCi is a social media management platform that helps brands to manage their channels and bring them to a new level. Its features aid multi-location businesses across the world. The platform has tools for listings, surveys, chatbots, social listening, reviews, and insights reporting.
The software has integrations with Facebook, Instagram, Twitter, Google My Business, and LinkedIn. In addition, it allows multi-network publishing, which can help brands to amplify social engagement.
The software has automated smart rules and sends real-time notifications to users. As a result, it can help team members streamline their multi-location workflows and promptly respond to all social engagements.
SOCi also has a Visual Calendar that team members can use to pre-schedule winning content. Also, it has a Content Library that provides web trending posts, topics, news, and events.
Multi-location Workflow
SOCi has a built-in chatbot that helps users to respond to all social conversations across different business locations. It is a practical solution that can keep businesses in touch with audiences and help them deliver satisfactory customer service. 
Users can do away with traditional worksheets and word documents since they can manage their content in a single interface in SOCi. It can also save time and can help brands to focus on other business transactions.
Engaging Content
SOCi saves users from struggling to produce engaging content as the platform provides top-performing web content, trending topic suggestions, and event updates that team members can use as inspiration to deliver interactive content. As a result, it can help brands to get impressive results and maintain brand consistency. 
Social Listening and Performance Analytics
SOCi provides practical campaigns and engagement metrics reports. It enables the comparison and contrast of information that matters to all businesses. It can help them monitor their performance, meet company goals, promote team productivity, and maintain brand reputation.
Moreover, the app has a social listening feature that helps brands to be more attentive to their audience and serve them excellently. It can help businesses to gain more leads and align their content based on audiences' reviews and feedback.
Social integrations

Multi-network publishing

Content library

Analytics dashboard

Top trending content lists

Shareable trending topic suggestions

Real-time notifications

Engagement dashboard

Social listening
Facebook

Twitter

Instagram

LinkedIn

Google My Business
The vendor does not publicly disclose pricing information. You need to visit its official website and ask for a customized quote.
Problems That SOCi Solves
Windows

IoS

Android

Mac

Web-based
Ace

Anytime Fitness

Nektar

Pinnacle

Stanley Steemer

LibertyTax
225 Broadway, Suite 600, San Diego, CA 92101, US