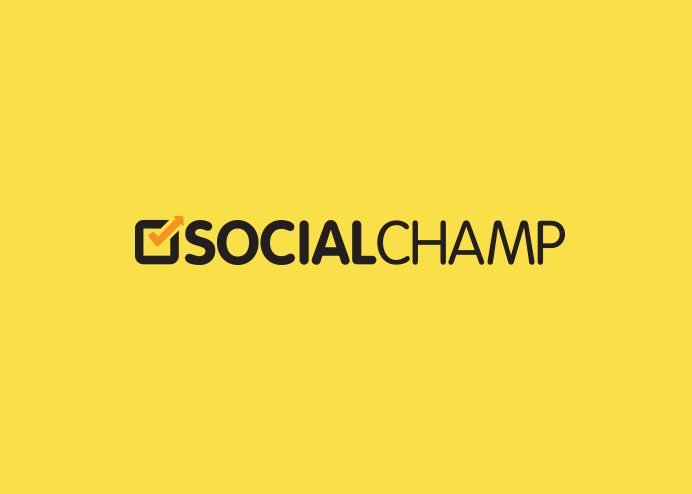 Social Champ is a social media scheduling and automation application that provides users with a unified solution in a single dashboard. With the software, you can manage multiple social accounts, organize incoming messages, create posts with images or videos, and simplify and automate the content creation process through various built-in tools. 
You can also improve ROI, generate reports, and track social media engagements and analytics on Social Champ. Additionally, the software comes with valuable features, such as bulk uploading, reposting content, link shortening and tracking, and website RSS integration. 
Social Champ primarily caters to eCommerce, health care, education, and travel industries. It also works for startups, small businesses, and micro- and macro-influencers. If you're looking for a one-stop solution to help with all your digital marketing efforts, this software is definitely one of the best choices in the market. 
Helps maintain a good social presence
To maintain a good presence on social media, brands need to be active and engaging with their audiences. Fortunately, Social Champ is one of the most efficient tools you can get for your social media marketing efforts. From content curation to uploading posts and responding to comments and messages, the platform offers the best solution, all in one dashboard.
You can even repost old content to maintain its relevance and get more engagements. Furthermore, Social Champ offers suggested content to help you find the trending topics in your industry. The best part? Your content doesn't have to be similar across multiple social platforms in a single upload. You can tweak mentions, tags, visuals, or word count for each social media site. 
Increases engagement
With day-to-day posting and content optimization, you can surely keep your audiences engaged and interested in your brand. Social Champ also provides users with helpful insights, such as your top-performing content on each social account and the number of likes, clicks, retweets, pins, and comments. Additionally, the software provides data-driven decisions on which content to repost, making sure you'll get more engagements and not just waste time on recycling less-performing content. 
Saves time on social media
The post scheduling and automated publishing features offer a seamless way to manage your regular social media activities. Even when out at night or having a holiday break, your audiences will be updated about your business and continue engaging. Furthermore, you don't have to open multiple platforms when checking messages or comments—you can view them all at Social Champ's dashboard. The software also comes with team collaboration functions, enabling business owners to group similar workspaces and assign someone from their team as admin, editor, or author. 
Social media management and monitoring

Social analytics, reporting, and statistics

Social publishing and engagement

Post scheduling and automated publishing

Collaboration tools

Content and campaign management

Customer engagement

Multi-account management

ROI and brand tracking

Data import/export
Social Champ Integrations
Google Drive

Dropbox Business

Wave.video

VistaCreate

Facebook

Instagram

Google+

Google Business

Twitter

Pinterest

LinkedIn

YouTube

Discord 

Google Sheets

Airtable 

ClickUp

Crello

Canva 
Social Champ Software Pricing
Free
3 social accounts

Unlimited post scheduling

1 user

Supported platforms: Facebook, Twitter, Instagram, Pinterest, LinkedIn, YouTube, Google Business
Champion—$29/month
12 social accounts

Unlimited post scheduling

2 users

Supported platforms: Facebook, Twitter, Instagram, Pinterest, LinkedIn, YouTube, Google Business
Business—$99/month
40 social accounts

Unlimited post scheduling

6 users

Supported platforms: Facebook, Twitter, Instagram, Pinterest, LinkedIn, YouTube, Google Business
Agency—Custom
100+ social accounts

Unlimited post scheduling

10+ users

Supported platforms: Facebook, Twitter, Instagram, Pinterest, LinkedIn, YouTube, Google Business
Problems That Social Champ Solves
Social Champ Devices Supported
Windows

IoS

Android

Mac

Web-based
Social Champ Prominent Customers
Swarovski

SYTE Hotel Mannheim

ALBtelecom

The Unidroit Foundation

The London School of Economics and Political Science

San Francisco Police Department

Deloitte
Social Champ Company Info
Sunset Lake Rd Newark, Delaware 19702, US
Social Champ Languages Supported
Social Champ Social Media Links