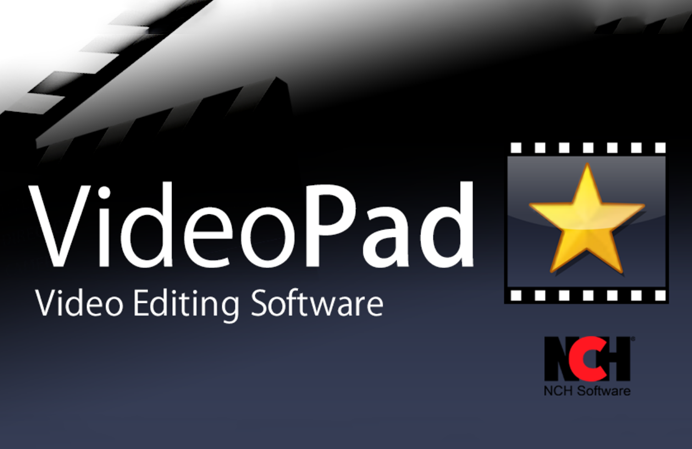 VideoPad is a popular video editing software developed by NCH Software that caters to beginners and professionals. The software is designed with an intuitive interface, making it easy for users to create high-quality videos with minimal effort. VideoPad offers built-in transitions, visual effects, and color correction tools that help beginners edit videos and create stunning visuals. 
In addition, advanced users can take advantage of features such as 3D video editing, green-screen effects, and video stabilization. VideoPad is suitable for many users, including YouTubers, small business owners, educators, and anyone who wants to create high-quality videos for personal or professional use. Its core features include timeline-based editing, multi-track editing, video effects and transitions, audio editing, mixing, and video export to various formats and resolutions. 
Overall, VideoPad is a versatile and user-friendly video editing software that provides a comprehensive suite of tools to help users create stunning videos.
User-friendly interface
One of the most significant benefits of VideoPad is its user-friendly interface, which makes it easy for beginners to get started with video editing. The software offers an intuitive drag-and-drop interface that allows users to easily arrange clips, add transitions, and apply visual effects. The layout is designed to be straightforward, with all the necessary tools and options located in easily accessible menus.
Comprehensive features
VideoPad offers a comprehensive suite of features that allow users to create professional-looking videos easily. The software includes tools for color correction, audio mixing, and 3D video editing, among others. The software's extensive collection of visual effects and transitions makes it easy to add polish to videos and make them stand out.
Multiple export options
VideoPad supports various video and audio file formats and enables users to export their videos in multiple resolutions and formats. Users can export videos for playback on popular devices like smartphones, tablets, and gaming consoles. Additionally, the software allows users to burn their videos to DVD or Blu-ray, making it easy to share their creations with friends and family.
Affordable pricing
VideoPad is an affordable video editing software that provides robust features at a fraction of the cost of other professional-level video editors. The software offers a free version with limited features and a paid version with all the features unlocked. The paid version is reasonably priced, making it accessible to budget-conscious users who don't want to compromise on quality. Overall, VideoPad's affordable pricing makes it an excellent choice for both personal and professional use.
Intuitive and easy-to-use interface

Timeline-based editing

Multi-track editing

Video effects and transitions

Color correction tools

Audio editing and mixing

3D video editing

Stereoscopic conversion

Green screen effects

Video stabilization

Export to multiple formats and resolutions

Direct upload to YouTube and other video sharing platforms

Burn to DVD or Blu-ray

Overlay text captions and subtitles

Record and edit audio

Batch video processing

Plugin support for additional features
VideoPad is a standalone video editing software designed to work on its own so it doesn't have any official integrations with other apps.
VideoPad Free
Video and audio editing

Video effects and transitions

Export to limited formats

Direct upload to YouTube
VideoPad Home – $59.95
All features of Free +

Advanced video effects and transitions

3D video editing

Audio mixing

Green screen effects

Stereoscopic conversion

Burn to DVD or Blu-ray

Export to multiple resolutions and formats
VideoPad Masters Edition – $99.00
All features of Home +

Plugin support for additional features

Batch video processing

Overlay text captions and subtitles

Record and edit audio

Customize the duration of applied transitions
EPSA Groupe

ANPEP Formations

BTU Protocol

Association Sitala Lillinba

Sowato
NCH Software Suite 1500, 14th Floor 175 Wynford Drive Toronto, ON M3C 1J3 Canada