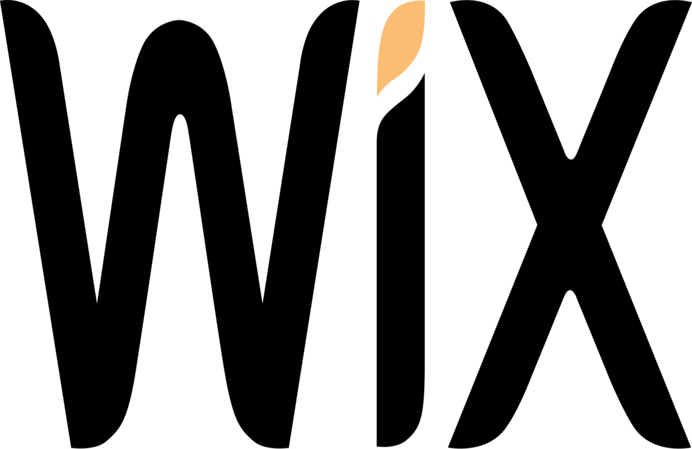 Wix ShoutOut is an incredibly user-friendly marketing email and newsletter builder and editor that simplifies creating, sending, and sharing updates and promotions with subscribers. Available on both Android and iOS devices, this intuitive application empowers businesses to stay connected with their audience on the go.
One of the standout features of Wix ShoutOut is its ability to provide valuable insights into campaign effectiveness. With the built-in statistics feature, businesses can easily track views and clicks, gaining valuable knowledge about the content that resonates most with their customers. This valuable information enables businesses to fine-tune their email marketing strategies and deliver engaging content that truly connects with their audience.
Moreover, Wix ShoutOut supports the creation of personalized emails that cater to specific target groups. By tailoring the content to the interests and preferences of their readers, businesses can capture attention and provide exactly what their audience wants to see in their inboxes. This personalized approach enhances engagement and increases the likelihood of conversions.
With Wix ShoutOut, businesses have a user-friendly and mobile-responsive solution that simplifies email marketing. From campaign creation to tracking results, this friendly application ensures businesses can effectively communicate with their subscribers and deliver engaging, personalized content that drives success.
Personalized Emails
With Wix ShoutOut, businesses can unleash their creativity and design marketing emails and newsletters that truly reflect their brand. The application offers a range of customizable templates to inspire, but users also have the freedom to start from scratch and build their communications from the ground up. This flexibility allows businesses to save time while still incorporating their artistic vision into their email marketing. Whether they prefer to customize a template or create something entirely unique, Wix ShoutOut empowers businesses to craft visually stunning and personalized emails that make a lasting impression.
Email Statistics
Understanding the effectiveness of email campaigns is crucial, and Wix ShoutOut makes it easy with its comprehensive stats tracker. This powerful feature provides businesses with valuable insights, showing them the number of views and clicks their emails receive, whether it's for a single email or all the emails they've sent. By analyzing these statistics, businesses can understand what resonates with their readers and tailor their future campaigns accordingly. This invaluable information empowers businesses to continuously optimize and enhance their email marketing efforts, ensuring they deliver content that truly engages their audience. With Wix ShoutOut's stats tracker, businesses can make data-driven decisions and achieve greater success with their email campaigns.
Receptive Emails
With Wix ShoutOut, businesses can rest assured that the emails they create and send will look great on any screen size. The platform automatically adjusts the email layout to ensure optimal viewing for recipients, regardless of their device. This means that businesses can have peace of mind knowing that their carefully crafted communications will be presented exactly as intended, regardless of whether recipients are viewing them on a desktop, laptop, tablet, or smartphone. Wix ShoutOut's automatic adjustment feature ensures that businesses can deliver a seamless and visually appealing experience to their audience, no matter how they choose to engage with their emails.
Social Media Sharing Tools
There's no need for those awesome emails to stay confined to customers' inboxes alone. With Wix ShoutOut, businesses can easily extend the reach of their creations by sharing them on popular social media platforms like Facebook, Twitter, and Pinterest. Thanks to the built-in social media sharing tools, businesses can showcase their email content to a wider audience. This means that even customers not subscribed to mailing lists can stay in the loop and stay updated with the latest products, promotions, and announcements. By leveraging the power of social media, businesses can expand their reach, increase brand visibility, and engage with a broader community of potential customers. Wix ShoutOut empowers businesses to effortlessly bridge the gap between email marketing and social media, ensuring their valuable content reaches and resonates with as many people as possible.
Customer Base Build Up
To expand their reach and connect with a wider audience, businesses must persuade website visitors and new recipients to subscribe to regular updates. That's why every email sent through Wix ShoutOut includes a customizable sign-up form. This feature enables businesses to tailor the form according to their specific needs, asking for relevant information to help them better understand and engage with their audience. By leveraging the customizable sign-up form, businesses can encourage more people to join their mailing lists and stay connected with their brands. Wix ShoutOut provides a user-friendly solution that empowers businesses to capture valuable data and build a loyal community of genuinely interested subscribers.
Email Campaign Editor
Customizable Templates
Custom Sign-Up Form
Contacts Import & Management
Mailing List Management
Social Media Sharing
Statistics
Wix ShoutOut can integrate with any website.
Wix ShoutOUt offers 4 enterprising pricing plans to choose from:
Free
3 ShoutOuts per Month
Basic – $4.90/month or $4.35/month/annual billing
5 ShoutOuts per Month
10,000 Contacts
9,500 Emails per Month
ShoutOut Brand Ads
Business Essential – $12.90/month or $8.60/month/annual billing
20 ShoutOuts per Month
25,000 Contacts
50,000 Emails per Month
No ShoutOut Brand Ads
Wix Website Integration
Pro Unlimited – $44.90/month or $32.75/month/annual billing
Unlimited ShoutOuts per Month
200,000 Contacts
1,000,000 Emails per Month
No ShoutOut Brand Ads
Wix Website Integration
VIP Support
All paid plans include the following features:
Pro Image Collection
Wide Selection of Styles
Premium Support
Responsive Email Designs