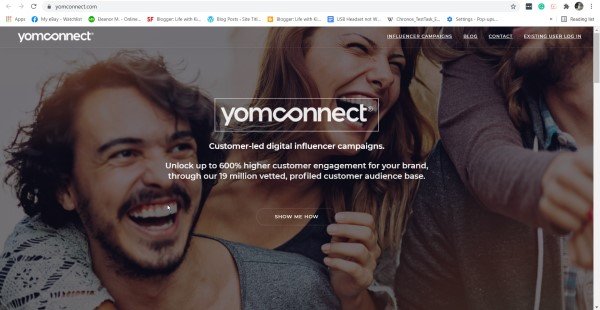 YomConnect is an influencer marketing platform that specializes in advertising, digital campaigns, marketing, business intelligence, and digital services. YomConnect works on the delivery of digital campaigns led by customers for great brands in the United States and Australia.
With the combination of its unique network of customers, the platform is capable of achieving greater engagement rates compared to other digital services.
Ad campaign endorsement
YomConnect allows advertisers to drive endorsed views of ad campaigns. Through this highly effective marketing strategy, you can increase your reach, immediately boost your sales, get a more extensive customer reach, and improve customer loyalty to your brand. The platform makes use of well-known individuals in every endorsement as these people are great at inciting customer behavior and eventually increasing their loyalty.
Gathers customer insights
YomConnect Collects vital intelligence and information from current and potential clients and provides this information to advertisers to create the best marketing outputs. Having this information is crucial to determining the best ads that could significantly affect your desired audience so you can increase your sales and significantly improve your profitability.
Performs the analysis of mood
For any marketing project, it would definitely be best to analyze the people's mood for every launch. When it comes to analyzing the mood, it includes the monitoring of the customers' overall mood and automatic calculation and display. With this information, you will be able to determine the best marketing strategy to implement for your business.
Customer Intelligence
Great Outcomes for Intelligence and Reach
Fraud Protection
Facebook
Twitter
LinkedIn
Sydney Airport
Breakthru
Rise
JobFind
DR
Local Broadcast Sales
Grant Broadcasters
Growth Weaver
Recrue Media
106 Edward Street, Level 3, Brisbane, QLD 4000, AU