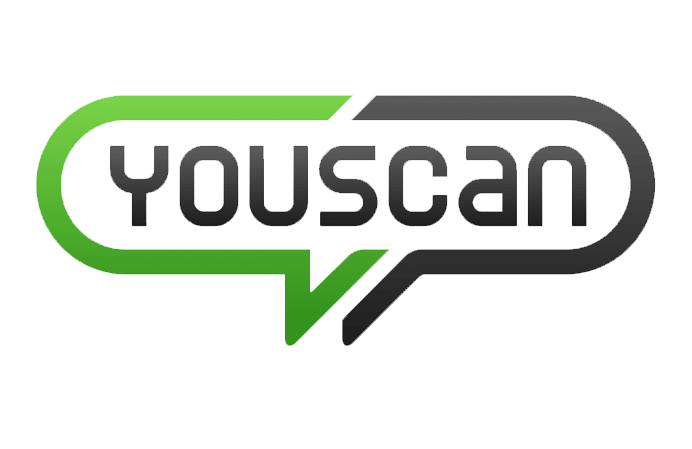 YouScan is an innovative social media monitoring and analytics software that provides businesses valuable insights into online conversations. Its advanced AI-powered capabilities stand out, extracting meaningful data from various platforms like social media, blogs, forums, and review sites. YouScan caters to marketing and brand managers, customer support teams, and market researchers who aim to understand customer sentiment, track brand mentions, identify emerging trends, and monitor competitor activities. The software's core features encompass sentiment analysis, trend detection, influencer identification, image recognition, competitive intelligence, and comprehensive reporting. With its user-friendly interface and robust AI algorithms, YouScan empowers businesses to make data-driven decisions, enhance customer experience, manage reputation, and optimize marketing strategies in the dynamic digital landscape.
Actionable Insights
YouScan provides businesses with actionable insights derived from social media monitoring and analytics. By analyzing online conversations, sentiment, and trends, companies can deeply understand their audience, customer preferences, and market dynamics. This knowledge allows businesses to make informed decisions, tailor their marketing strategies, identify opportunities for product improvement, and effectively engage with their target audience.
Reputation Management
With YouScan, businesses can proactively manage their online reputation. By monitoring brand mentions, sentiment analysis, and customer feedback, organizations can promptly address negative sentiments, respond to customer inquiries, and resolve issues before they escalate. This helps maintain a positive brand image, build customer trust, and strengthen relationships. YouScan's real-time monitoring capabilities enable businesses to stay on top of conversations about their brand and take swift action when needed.
Competitive Intelligence
YouScan empowers businesses with valuable competitive intelligence. Organizations can gain insights into their industry landscape by monitoring competitor activities, tracking their brand mentions, and analyzing market trends. This knowledge enables businesses to identify gaps, benchmark their performance against competitors, identify emerging trends, and make strategic decisions to stay ahead. YouScan's competitive intelligence features provide a comprehensive view of the competitive landscape, allowing businesses to refine their strategies and gain a competitive edge.
Enhanced Customer Experience
YouScan helps businesses deliver an enhanced customer experience by understanding and responding to customer needs. By analyzing customer sentiment, feedback, and preferences, organizations can identify areas for improvement, address pain points, and deliver personalized experiences. This leads to increased customer satisfaction, loyalty, and advocacy. YouScan's ability to track and analyze customer sentiment across multiple channels helps businesses identify patterns, sentiment shifts, and emerging issues, allowing them to prioritize and take proactive steps to enhance the overall customer experience.
Sentiment detection
Per-topic permission
Tagging
Trends detection
Smart notifications
API
Visual insights
Integrations
Collaboration tools
By-logo data collection
Auto-categories
Spam filtering
Image recognition technology
Categorization
Workflow automation
Analytical report
Custom alerts
Slack
Telegram
HubSpot
Freshdesk
ZenDesk
Creatio
BrandEmbassy
YouScan offers a free trial.
Here are the vendor's pricing plans:
Standard – $1,000/month (billed annually)
5 topics, pricing varies based on the number of topics
100k mentions/topic
5 rules
Automatic trend discovery
Smart alerts
All analytical functions
Messengers
Keyword search, channels
Pro – $1,500/month (billed annually)
Up to 5 topics, pricing varies based on the number of topics
1M mentions per topic
Topic-level permissions
Mention Wall
20 rules per topic
Telegram, Slack, HelpDesk, CRM
Text on images (OCR)
Add on: Branded Mention Wall
Insight – $3,000/month (billed annually)
Up to 5 topics, pricing varies based on the number of topics
Everything in the Pro plan +
10M mentions per topic
API
100 rules per topic
Telegram, Slack, HelpDesk, CRM, Webhook
Add-ons: Logo recognition, Insight Wall, Branded Wall
Enterprise – Custom pricing
10M+ mentioned per topic
Everything in Insight plan +
100+ rules per topic
Add-ons: Logo recognition, Insight Wall, Branded Mention Wall
Problems That YouScan Solves
YouScan Devices Supported
Windows

Mac

Web-based

Linux
YouScan Prominent Customers
Nestle
Unicef
Samsung
Publicis Groupe
Coca-Cola
Vodafone
Velyka Zhytomyrska St, 20, Kyiv, Ukraine, 01001
Email

Phone

Phone

Tickets

Live Chat
YouScan Languages Supported
YouScan Social Media Links