Almost all social apps or networks have their own virtual currency, including the ever-popular video-sharing platform TikTok. TikTok's virtual currency is called TikTok coins. Find out what TikTok coins are and how you can use them.
TikTok Coins
Virtual currencies are common, especially now that more and more businesses accept cashless payments. However, some of these currencies can't be spent outside of their app, meaning you can't use them to buy groceries or go shopping, and these in-app currencies include TikTok coins. So, what are TikTok coins for if you can't use them to purchase things?
Dig in to find out!
What are TikTok Coins?
TikTok coins are the app's currency that you can buy with actual money. You can buy TikTok coins to show love and support for your favorite TikTok content creator during their TikTok live-stream sessions or in their comment sections.
Once given to the creators, the coins will be in the form of emojis. Creators, conversely, can turn the gifts into Diamonds, which can also be cashed in for actual money.
Furthermore, the value of TikTok coins depends on exchange rates, so it fluctuates and may differ daily and from country to country. It is possible that you won't be paying the same price for TikTok coins tomorrow as you did today. So, if you want to gift or tip your favorite TikTok influencer or creator, watch out for lower prices, especially since these coins are non-refundable.
How to Buy TikTok Coins?
Buying and recharging TikTok coins is a no-brainer. The TikTok coins recharge process is also the initial purchasing process. The sole requirement that TikTok has is purchasing users must be 18 years old and above to purchase and give TikTok virtual gifts. If you meet this requirement, TikTok will add the coins to your wallet a few seconds after purchasing.
Here are the chronological steps to purchase and recharge TikTok coins:
Access your TikTok app and go to your account in the bottom right-hand corner of the screen.
Tap the horizontal lines on your screen's top right-hand corner. Then click on "Settings and Privacy."
Tap "Balance" then "Recharge."
Select how many coins you want to buy. Then, choose from the available payment methods.
Confirm your purchase transaction.
If you run out of TikTok coins and want TikTok coins to recharge, you only have to repeat the steps. A TikTok recharge is beneficial should you want to give more tips and gifts to your favorite creators.
What are the Three Ways to Spend Your TikTok Coins?
Since TikTok constantly innovates and upgrades its features, it will undoubtedly add more ways to spend TikTok coins. For now, we can only spend it on the following:
Send gifts during TikTok live sessions.
The most popular and cheapest way of spending TikTok coins is by buying gifts to send to creators during their TikTok live. Different emojis represent different gifts, and these gifts have varied prices. Creators may stock up on their gifts to accumulate more and exchange them for actual money. Sending TikTok live gifts is a virtual way of tipping.
Once you send a gift on a creator's TikTok live, a notification will appear for everyone to read, the creator included. The notification reveals who the giver is and gives them a real-time shoutout.
To send a gift during TikTok live, follow these steps:
Join the TikTok live of the creator you'd like to gift.
Click on the gift box icon in your screen's bottom-right corner.
Choose the gift you want to send according to the number of coins you want to spend.
Click "Send."
After successfully sending your gift, an icon corresponding to your sent gift and a comment that says you sent the gift will appear on the screen.
Send gifts in a TikTok creator's comment section.
Another way to show support for your favorite TikTok creator is by giving TikTok video gifts through their comment sections. Some creators don't go live, so if you want to show a gesture of love, the comment section is the best place.
To do this, follow these simple steps:
Choose a TikTok from the creator you want to send the gift to.
Open that video's comment section.
Click on the gift box icon in your screen's bottom-right corner.
Choose the gift you want to send according to the number of coins you want to spend.
Click "Send."
TikTok gifts are enticing. If you plan on becoming a TikTok influencer and receiving gifts, try seeking help from a reliable influencer marketing tool. Learn more about tools like that in this Sideqik review.
Purchase a TikTok promotion.
The last way to spend your TikTok coins is to purchase a TikTok promotion. TikTok Promote is the app's feature that allows you to boost a video for a set number of days. This option costs more money depending on the length of time you want to run the promotion and the number of views you want it to get.
If you want to buy a TikTok promotion, follow these simple steps:
Look for a TikTok video you want to promote. Videos containing particular music will not be eligible for promotion because of copyright limits. To ensure you can use the Promotion tool, you may create original audio or utilize copyright-free ones. 
Click the three dots, then the fire icon.
Select your promotion's goal—more engagement, followers, or web visits.
Select your audience. You can customize your target audience or let TikTok choose for you. Audience customizations include age, gender, and interests.
Set your promotion's budget and duration. While this step appears in dollar currency, you must buy the promotion through TikTok coins converted from the set price point.

Purchase your promotion. Promotion costs range from $5 or approximately 506 TikTok coins to $7000 or 707,072 TikTok coins. 
What are the Types of TikTok Gifts?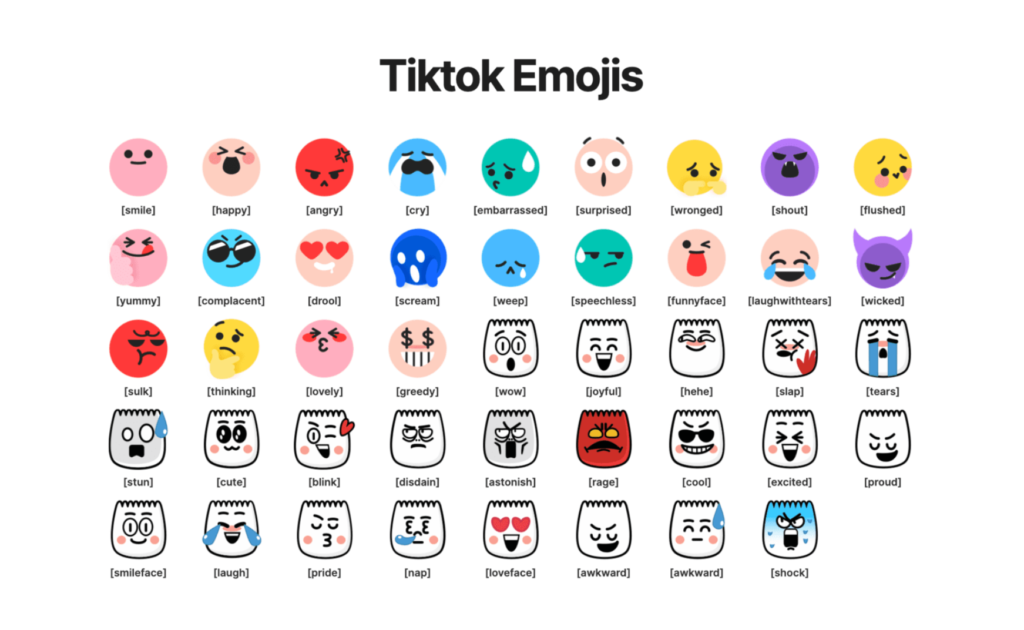 TikTok gifts are in the form of emojis, and each emoji represents a TikTok coin amount. The type of gifts are as follows:
Panda and Italian Hand — 5 TikTok coins
Diamond value: $0.0325
Current value: $0.065
Love Bang — 25 TikTok coins
Diamond value: $0.1625
Current value: $0.0325
Sun Cream — 50 TikTok coins
Diamond value: $0.0325
Current value: $0.65
Rainbow Puke — 100 TikTok coins
Diamond value: $0.65
Current value: $1.3
Concert — 500 TikTok coins
Diamond value: $3.25
Current value: $6.5
I'm Very Rich — 1,000 TikTok coins
Diamond value: $6.5
Current value: $13
Drama Queen — 5,000 TikTok coins
Diamond value: $32.5
Current value: $65
To receive TikTok gifts, work toward becoming an excellent TikTok influencer. A good way to start is by using software that helps brands and influencers match. Check out this Onalytica review.
Can You Exchange TikTok Coins for Real Money?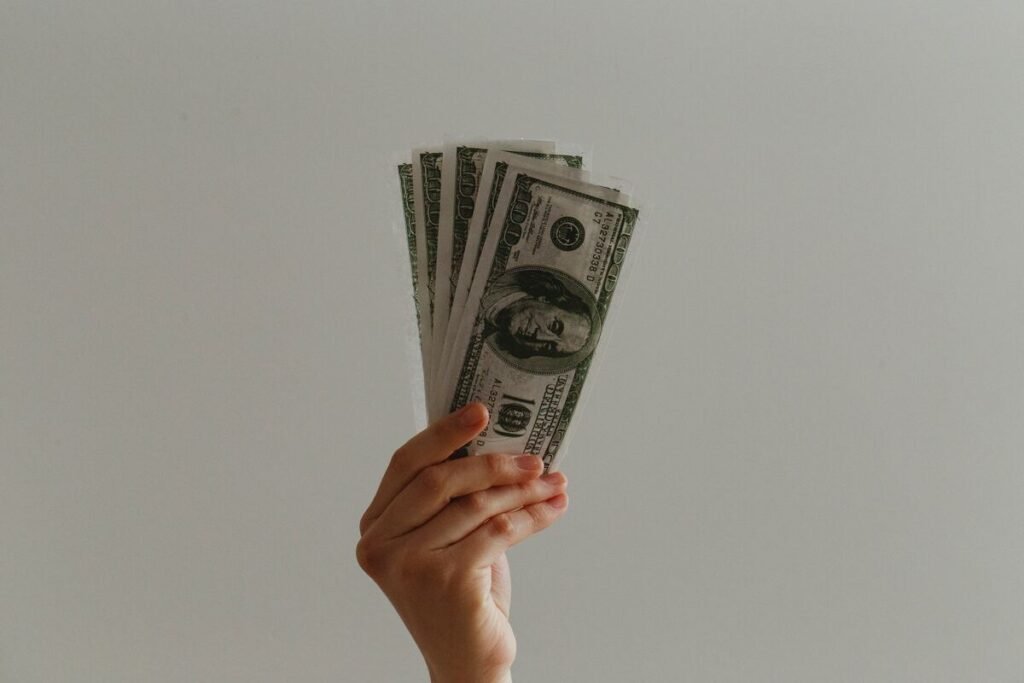 No, TikTok doesn't allow exchanging TikTok coins for actual currency. The only thing TikTok permits you to swap for real money is TikTok diamonds.
You purchase TikTok coins to give gifts to creators. The creators then receive the presents through TikTok diamonds and convert them into real money.
Creators can only cash in upon reaching 100 diamonds but only keep 50% of the total. So, if a creator can cash in $100, they can only have $50. TikTok keeps the other $50.
What Should You Know About TikTok's Livestream Program?
TikTok's Livestream Program is not for all TikTok users. Only users aged 16 and up with at least a thousand followers are eligible and chosen at the platform's discretion. TikTok creators are chosen based on their content's quality and number of followers. Once TikTok admits you to the program, you can start streaming and receiving gifts from your fans.
Here are some handy tips you can apply for a successful and engaging TikTok livestream:
Don't exceed 30 minutes.
TikTok recommends that the maximum length of your live streaming is thirty minutes. Going beyond that length might bore your audience, although there are exceptions to this recommendation.
Use good lighting.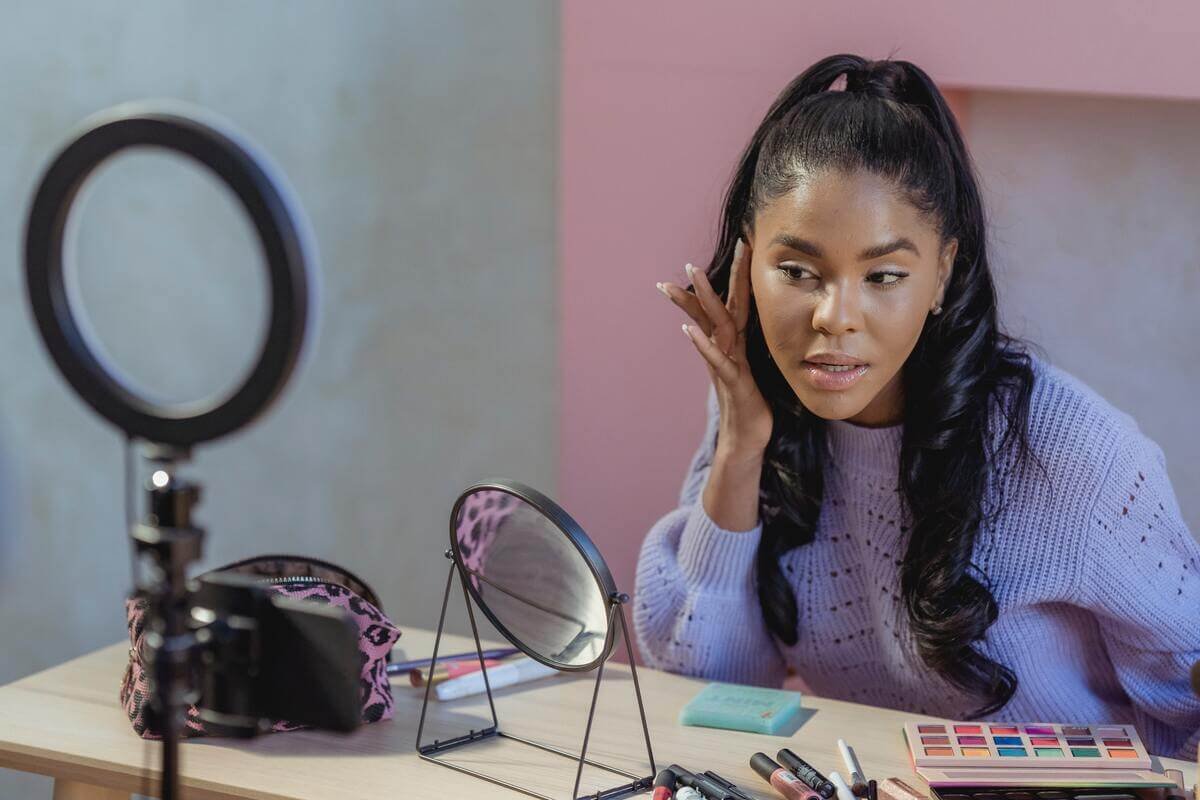 Lighting is everything! It sets the overall ambience of your content and livestream broadcast. Furthermore, good lighting invokes a professional feel on your livestream broadcast. So, make sure to use appropriate lighting.
Declutter your surroundings.
Beware of your surroundings and keep away unnecessary things from your live broadcast, including all background noise. As much as possible, keep your background neat and tidy to avoid distracting your viewers and have them focus on you.
Create a plan.
Don't rush into doing a live broadcast without planning in advance. An unprepared live broadcast will be awkward and beating around the bush. Your viewers will notice this and increase their chances of exiting your live. Instead of gaining followers through your live, you will lose them with your poorly thought-out broadcast.
Broadcast at the right time.
It pays to check statistics that reveal the right time to go live, especially for your target audience. Go live at times when your audience is most active on TikTok. Doing this will result in much higher engagement rates and more gifts.
How does TikTok Live Benefit You?
If you want to follow in the footsteps of your favorite influencer, doing a TikTok live is beneficial for the following reasons:
Allows for real-time engagement.
Your followers want to see more of you and engage with you more deeply. The best way to do it is through TikTok Live. Doing this lets your followers see your human side because many often forget that influencers and celebrities are also humans.
In your TikTok live, you can read and respond to several comments or give shout-outs for real-time engagement with your followers. Without engaging with them, your followers will think you're uninterested and eventually leave you.
Generate more revenue.
As mentioned, followers can only give gifts during TikTok live or in comment sections. Hence, another fantastic benefit that TikTok Live has is generating more revenue. Your followers will feel that you value them through frequent engagement. As a result, they will shower you with lots of gifts. You can then exchange the gifts for real money to generate more revenue.
Drive traffic.
TikTok Live is a great avenue to gain new followers and direct them to your other social media channels. So, if you find a better following on YouTube or Instagram, use your TikTok live sessions to encourage viewers to follow you on your other channels.
Encourage your followers in a way that doesn't appear pesky or assertive. 
Are TikTok coins useful?
The answer lies in your hands. If you like showing your favorite TikTok content creators full support, you will find TikTok coins useful. However, that's just about it. You're not obliged to tip creators or purchase promotions, so if you don't want to, you don't have to purchase TikTok coins. For now, we can only hope that TikTok coins will be much more helpful in the future.
If you want to become a TikTok influencer and earn gifts from your loyal fans, check out this article on "How To Stand Out On TikTok And Make Money Out Of It."