Top 10: Best Video Editing Software for Beginners in 2020
When you're looking to start a video production team or explore vlogging, one important thing that comes into your mind is how to get the best video editing software. You want to get creative and unique, but you may be confused about which software would best suit your needs. If you're fascinated with all-things video editing, you've just landed on the right page. Here, we'll seek to answer the question, "What is the best video editing software?"
Best Video Editing Software for Beginners
One of the many successful outcomes of technological advancement has always been photos and videos. Name an occasion, and you're bound to find an excellent shot and video coverage of that. Photos and videos have become a part of life and work. Aside from developing advanced gear and equipment, developers have continually produced top-performing digital marketing tools, including photo and video editing software. 
So, What is the best video editing software for beginners? To get you more acquainted with video editing software, let's tackle the top post-processing tools for beginners and YouTubers. We'll also look at some factors to consider when looking for the right software.
Are you ready? Let's begin!
What is video editing software?
Video editing software packages are referred to as software programs capable of producing, editing, altering, or manipulating a video or film. A video editing software allows you to remove certain parts of a video, cut and arrange a video's sequence, and remove or add effects to enhance a video's quality. 
A good camera could yield great footage, but a good camera with even better editing software could produce world-class videos. 
How do you find the best video editing software?
If you're a film or video fanatic, you're most certainly on the lookout for remarkable video editing tools and software.
Suppose you're already a professional and have been in the video industry for years. In that case, you might already know the nitty-gritty of video editing and the best software to use. However, if you're just starting to paddle the water, knowing the best software could be a difficult task. So, what is the best video editing software for beginners, and how can we find them? 
As mentioned, choosing the best tool could be tricky, but it isn't impossible. The initial and most practical step to take is to search the Internet. The Internet is giant storage of almost everything, so you could find several tips to help you locate and identify which software works best for you. 
For beginners, identifying the best software involves trial and error. Looking for your perfect software match takes time, commitment, and a whole lot of computer storage. Hence, you must be extra prepared with your computer's storage capacity. 
To help you find the best video editing software for your brand, we've collated a list of different tools for beginners:
Filmora from Wondershare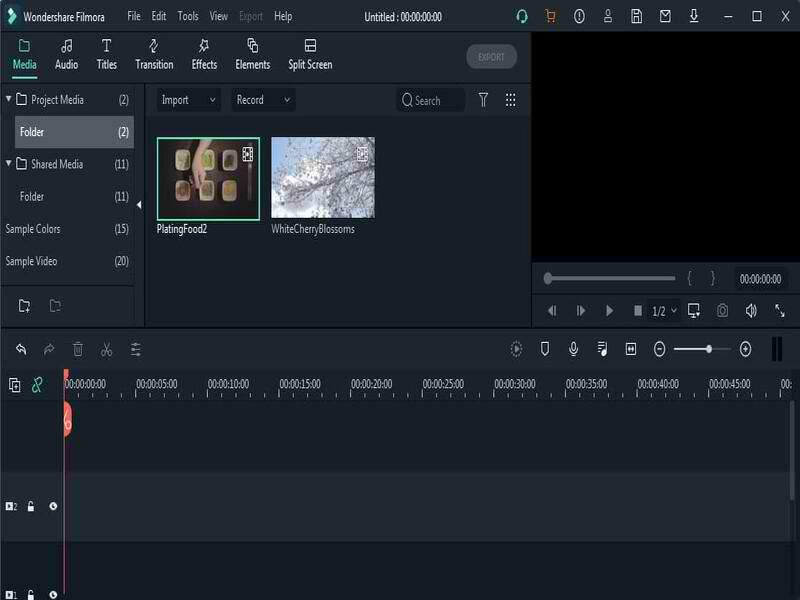 Filmora is a multi-faceted software that offers standard, high-quality video editing features. Despite having different aspects, the software is uncomplicated and user-friendly. Filmora comes with various filters, transitions, motions, overlays, and a limited royalty-free music option. 
One feature that attracts beginners the most is its "Easy Mode." This mode allows users to create exciting and well-polished videos by simply dragging and dropping video clips or photos, selecting a theme, and keeping music. Filmora also offers FilmoraGo, a video editor for smartphones, and FilmoraScrn for screen recording and editing. 
As of writing, the software's price starts at $59.99 for a lifetime license or $39.99 for a year. Filmora by Wondershare is definitely a good platform for beginners to practice editing. 
Apple iMovie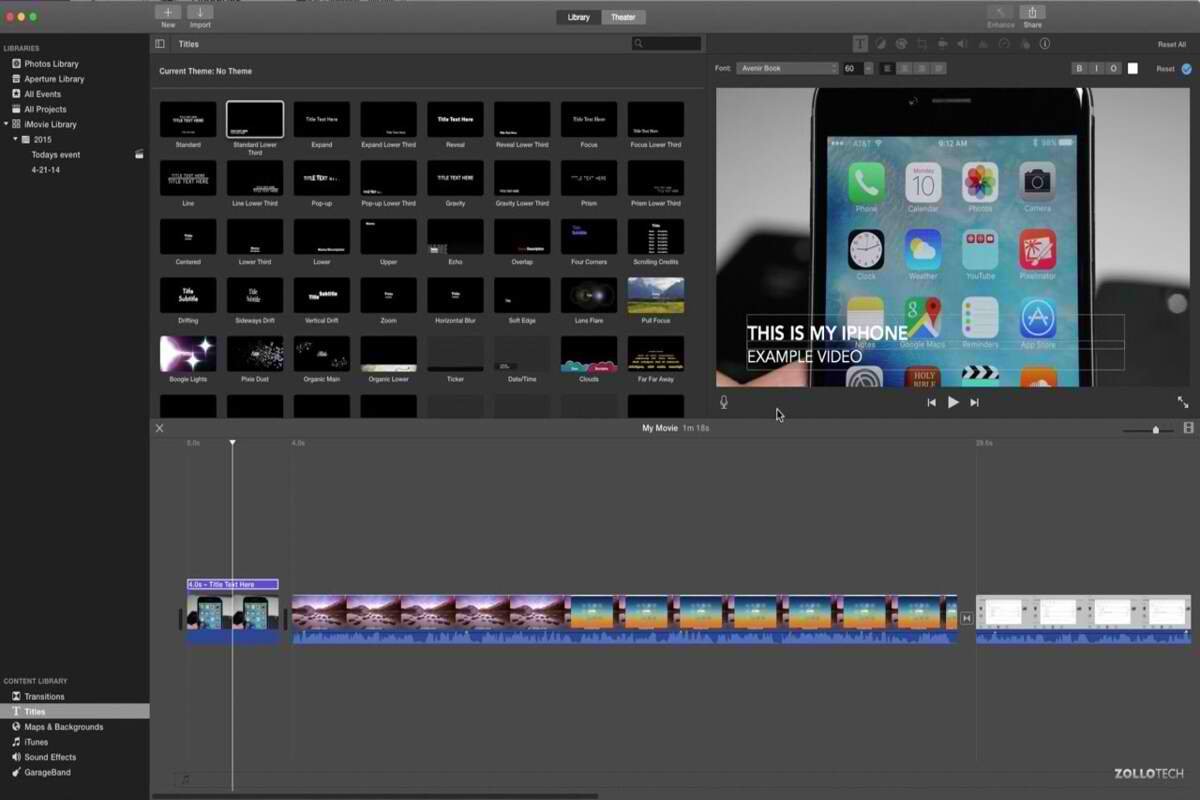 There are numerous great video editing software for Windows, but Apple iMovie doesn't make the cut. This software isn't available for non-Apple PC and other non-iOs devices yet; however, it's helpful for quick iPhone, iPad, or Mac editing. 
Apple iMovie is a simple but elegant video editor. It has ten classy quality filters that are for the books! Also, films edited on iMovie can be wirelessly and flawlessly airdropped to your Macbook without any hassle.
One of the software's most coveted features is the chroma-key tool, commonly known as the "green screen." Most phone video editors don't have the chroma-key tool integrated into them, giving iMovie an edge. Want to shoot a video in Paris using your phone without flying there? Apple iMovie is the ticket! 
Corel VideoStudio
Corel VideoStudio possesses all the top-tier software characteristics of other excellent software with a 360-degree VR and 4K support. Moreover, it brags of being the pioneering video editing software to offer the motion tracking feature—a feature that allows you to trace particular objects throughout your cut. 
Yes, most of the software on this list provides the same feature, but Corel VideoStudio remains one of the best. It might be a little off on the speed, but there's much worse software out there. And for a one-time fee of $51.99, you aren't wasting anything. 
CyberLink PowerDirector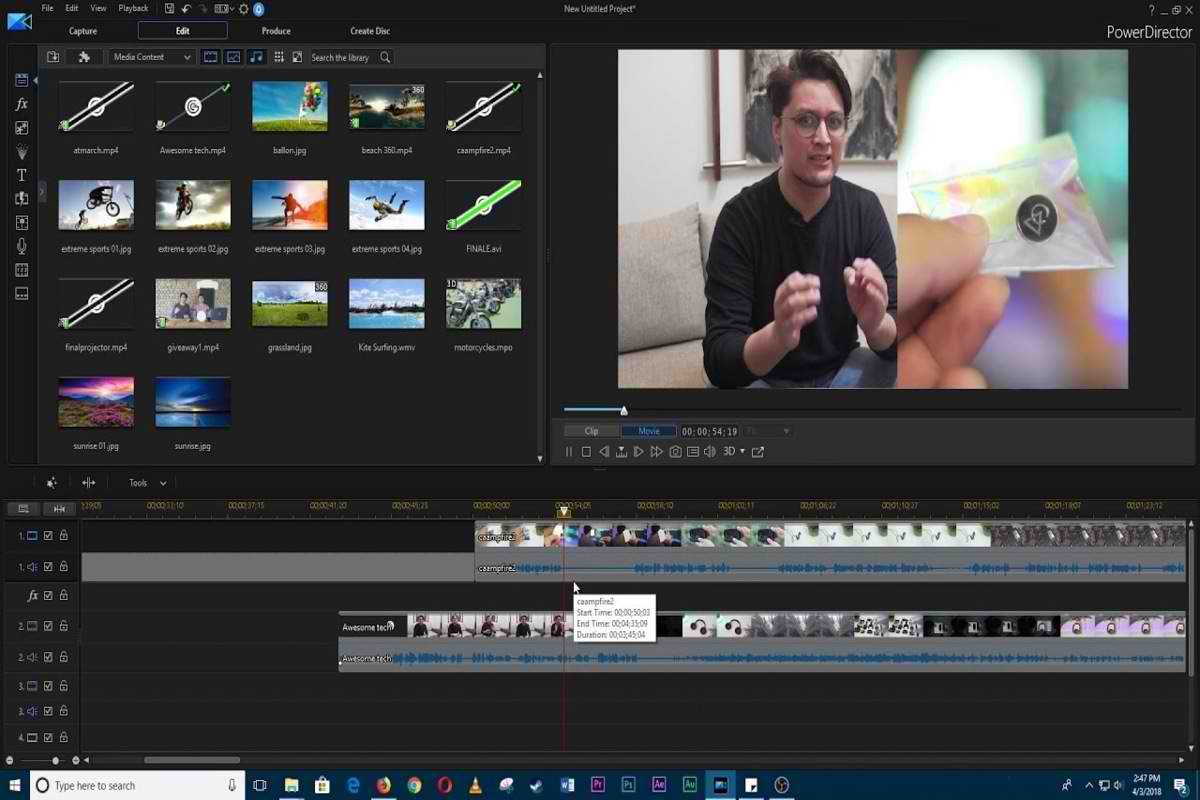 The CyberLink PowerDirector software made it to this list because of its straightforward interface. If there's a software interface hierarchy for beginners, CyberLink PowerDirector could be on top (or second). What you must do is visit their product page, go over the tutorials, and you'll do just fine. 
However, the software has heaps of filters and effects. So, if you aren't willing to commit, learning could be very overwhelming. 
CyberLink PowerDirector is deemed as one of the speediest video editing software in the market. It has an innovative and striking edge and is one of the first software to support 360-degree virtual reality videos. With a one-time payment of $79.99, you can have unlimited access to one of the world's A-list video editing software. How about that?
Pinnacle Studio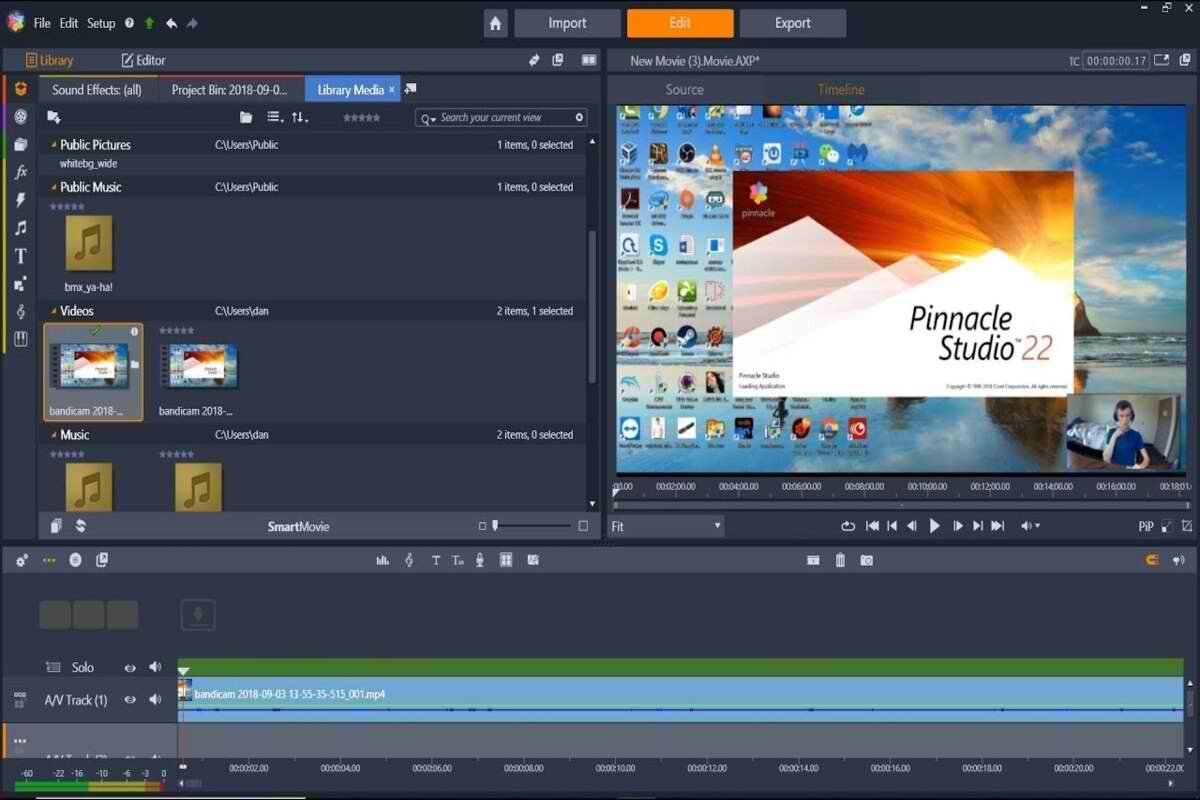 At the higher edge of the Corel product spectrum is Pinnacle Studio. Pinnacle isn't just fully equipped with all the features present in the top-list software, but it relatively renders faster than most of them. So if you're hard-pressed for editing software that would save you much time, Pinnacle is on top of the list for you. Even so, if you wouldn't mind spending a few bucks on it. 
If you're so keen on the budget and would like to save all your bucks while getting the hang of video editing, you don't fall short of options too. What is the best video editor for free? Here's a list for you: 
VideoPad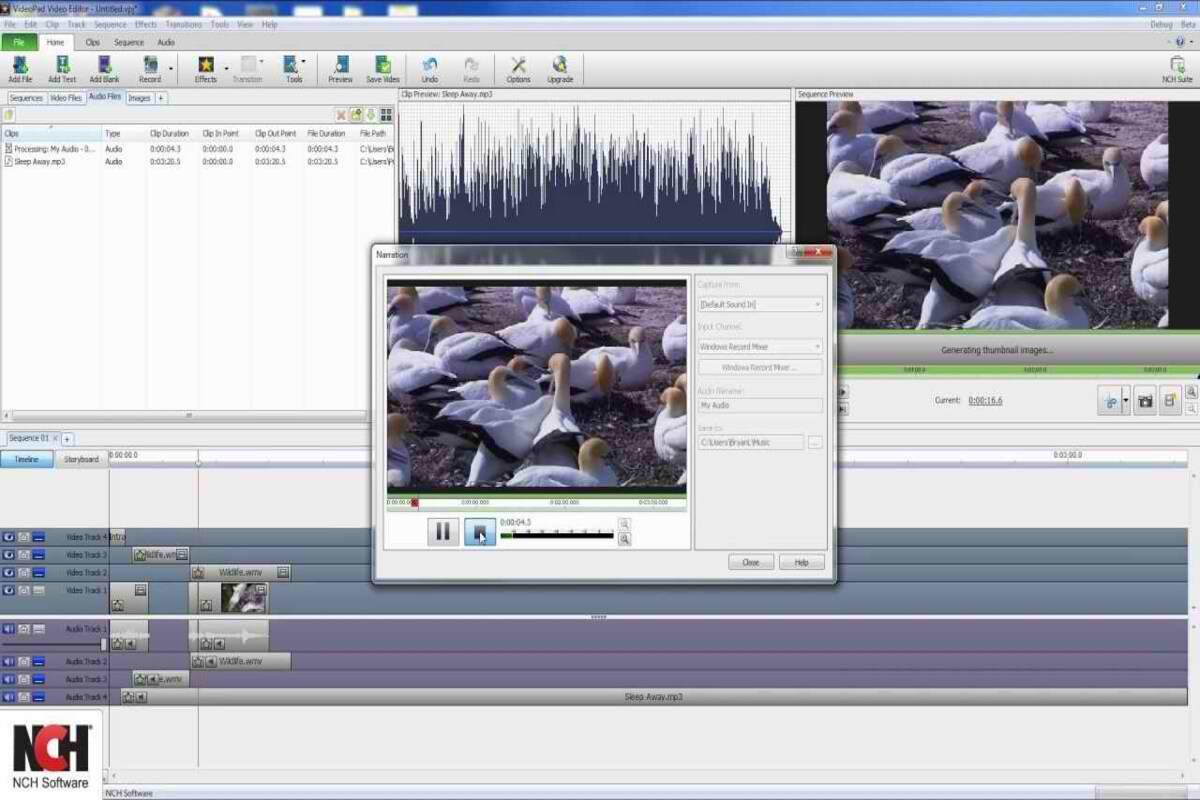 VideoPad has a simple overall interface that doesn't scare the novices. The software works well with Mac and Windows and is very easy to navigate. It gives users the luxury of easy video uploading on Facebook, YouTube, Google Drive, and other devices through a pull-down menu. 
The free VideoPad has fewer available features. And its most critical issue is the vague distinction of disabled features in the free version versus the paid and trial versions. Other than that, VideoPad is perfect for quick and easy video editing.
HitFilm Express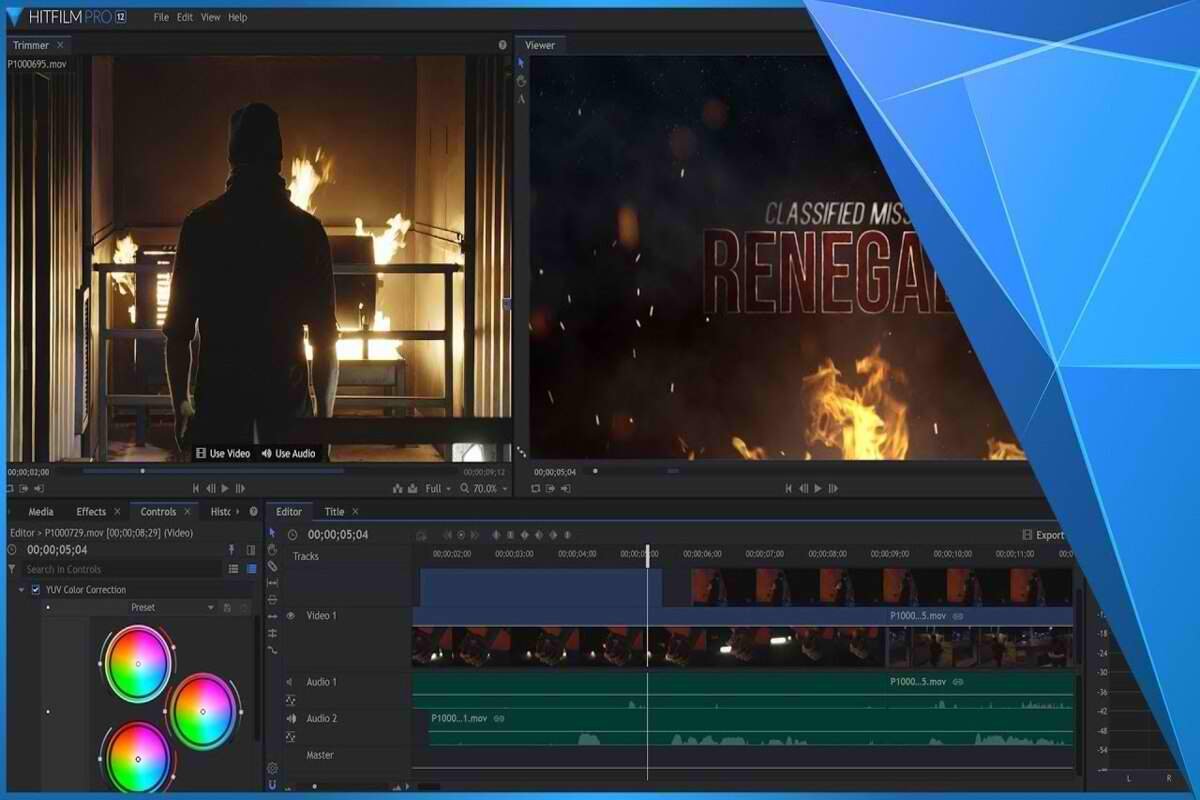 According to some professionals, HitFilm Express is the best free editing software because of its appealing style, particularly to budding photographers. The software's interface is customizable, and its drag-and-drop effects can be easily applied. 
The most recent version of HitFilm has an auto-stabilizer, motion tracking, and a crop & pan tool or the Ken Burns effect. Furthermore, it's compatible with Mac and Windows with a Windows 8 (64-bit) requirement and Mac OS 10.13 Sierra system. 
What are other options in choosing the best video editing software for your brand?
Besides surfing the internet, you can resort to professional editors, particularly those who have been working in the industry for more than three years. These professionals have most likely finished their trial and error stage and have had the opportunity to play with various video editing software. They could thoroughly explain to you the details of the different video editing software. 
Thus, there are so many things that you could learn from professional video editors. You may also outsource video editing companies. If you want to go personal with your hunt for the best software, you wouldn't want to miss out on this option. 
What do most YouTubers use to edit their videos?
There's no denying that we all have our favorite YouTube stars. We spend hours binge-watching their videos. We also click the notification bell to get updated on their latest uploads. 
If you think about it, we aren't hooked just because they're good looking and have very creative content. But rather, we enjoy the creators' videos because the editing is particularly exceptional. And most viewers are dying to know whether these vloggers use a special video editing software for YouTube. 
With serious efforts in searching for the answer, we learned that YouTube vloggers don't have particular editing software. They merely utilize whatever software is comfortable and compatible with them or their editors to use. Vloggers use software that could give them satisfying results. 
The following is a list of the best video editing software for YouTubers:
Adobe Premiere Pro CC
Adobe is renowned in the realm of designing and editing, particularly photos and videos. The Premiere Pro CC is a popular software that can easily modify and adjust videos. Fortunately, Mac and Windows users can take advantage of this software.
Some of Adobe Premiere's notable features are its convenient interface and the number of editable features, plugins, and options. It also integrates with other Adobe products and can export projects in any existing format. 
Final Cut Pro X
Apple developed the Final Cut Pro X for the Mac OS. With Apple as its developer, we can bet that it has similar features to the Apple iMovie. The software has wide options such as transitions, video, audio, title, and other effects. Aside from that, it has an extensive array of video output formats. 
Final Cut Pro is worth $300. Should you want to venture on YouTube and invest in a good editing software with great unique features, the software is hands-down worth the subscription.
DaVinci Resolve
The DaVinci Resolve editing software is on the professional spectrum and includes four quality video-production modules on video effects, motion graphics, audio production, color correction, and editing. It has an intuitive interface and can be used on Windows, Mac, and Linux. 
Peculiarly, it integrates with Fusion and offers 3D and 2D workspaces with tools specific for creating particle effects, painting, composting, keying, adding text animation, rotoscoping, performing stabilization, and tracking. 
The software offers a free and paid version. However, similar to other free software, some significant DaVinci Resolve features aren't available on the free version. Regardless, DaVinci Resolve is a great tool to maximize, specifically for vloggers. 
Other outstanding YouTube video editing apps have been mentioned already, namely Filmora, CyberLink PowerDirector, and iMovie. 
What should you consider when choosing a video editing software for YouTube?
YouTube vloggers and editors consider a few factors when choosing their video editing software. These include:
Budget
First things first, check your budget. It's always good to start by deciding how much you're willing to pay for software. Yes, we've mentioned some free video editors, but you should put in mind that free software features are limited. 
On another note, high-end software that costs hundreds of dollars may include many features that you'd probably never touch. Hence, look for the software that would serve your YouTube video needs best. 
Ease of Use
If you're just starting, you must consider whether the software is easy to use or complicated before purchasing. It would be best for you to scout for software that provides you with video editing templates and automatic modes to help you start. 
You also would want the software to have easily accessible tutorial videos that either go with the software or are found online.  
Advanced Editing Tools
Maximize the software's advanced editing features to take your videos to another level. You need to have software with powerful tools to make impressive videos and keep your viewers interested. Bland and poorly-edited videos would only bore your viewers and have you lose subscribers. So, serve them some creative, entertaining videos!
What is the best video editing software for you?
Remember, the best video editing software differs from person to person. It depends on your brand's needs and what features you need to maximize. Therefore, take your time in choosing the best tool for your business and stay committed to producing the most engaging videos. 
Want to match your video editing tool with a video-powered influencer marketing software? Check our Gen.video software and Fullscreen tool reviews. Furthermore, you can read our post about "A Marketer's Guide: How to Promote Your YouTube Channel" to produce the best campaigns in your industry.