Are you running out of creative Instagram story ideas 2022? Don't worry because you are not alone. This is a common problem of content creators and business owners using Instagram for promoting their personal brands. No matter how carefully you plan your Instagram content calendar, there will come a point when you suddenly go blank. And there will be days when you simply want to take a break because you feel burn out is slowly creeping in. 
In this post, we're more than happy to reach out and lend a helping hand. Not only are we going to answer your "what should I post on Instagram story 2022" question, but will also give you tips and tricks on how to keep your viewers engaged while attracting new ones. We'll also discuss the latest updates to keep up with the Instagram algorithm so you can get more views, and have more engagements, which could lead to conversions. 
Top 10 Creative Instagram Story Ideas 2022
So here are the top 10 creative Instagram story ideas to help you come up not only with great stories but things you can do to drive engagement and get more reach. 
Begin With A Poll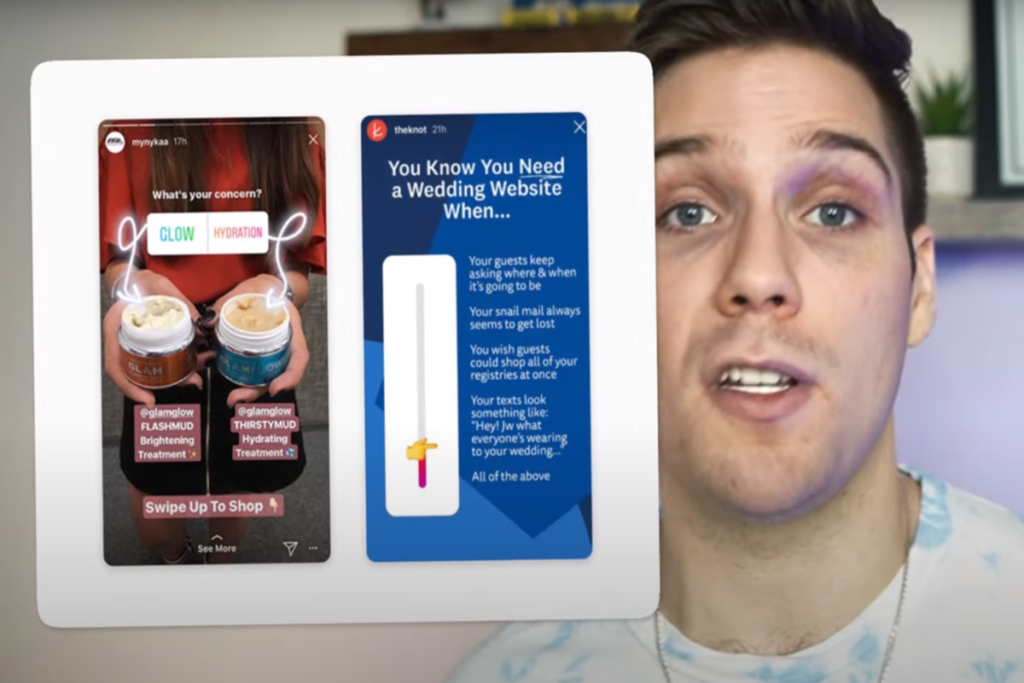 How do you make your Instagram stories creative? A poll is a great way to do this. So, at the start of your story or series of stories, use a poll to engage your audience. Let them answer a question. It can be a simple yes or no question, picking between two really interesting food choices, or something along those lines. 
This can dramatically increase your number of views. It's also a great way for driving interaction within your account and making your viewers express their thoughts further using the comments section. Sometimes questions will be asked and you wouldn't even have to be the one to answer as questions and answers will naturally be thrown back and forth among viewers. Your poll also serves as a good intro or teaser to your next story or video. It can also improve your Instagram story design ideas when needed.
Allow Your Stories To Run Out
Remember that your stories will stay on your stories for a total of 24 hours, so allow them to just run out completely. Then you can have a fresh start with a new bunch of stories. You will notice an increase in views compared to when you were just posting one after another or spreading them out for a day or two. 
So, try taking a break from posting every day without fail to see what's going to happen. It's also permitting yourself to take a short breather, which can help boost your views. 
Doing this also means you won't have any other stories that will block it. So, if you haven't posted anything in the past 23 hours, the moment you post it will automatically be pushed out as the first story your viewers will see. This creates a boost you will surely love. 
Make It A Habit To Create Teasers
Tease your upcoming reels. Think of it like your trailer for blockbuster films. They hook you up on a two-hour film with a two-minute trailer. In this way, you create a teaser so your viewers can check in on you to get a preview of what you're going to put out there.
This will help with your reels and post-engagement. It's not something you must do every single time, just once in a while. A nice boomerang of your smart shopping spree where you got loads of discounts or something like that, or a brief behind-the-scenes of your latest video. Something to keep the excitement up, something your audience can look forward to. 
Switch Your Style Now and Then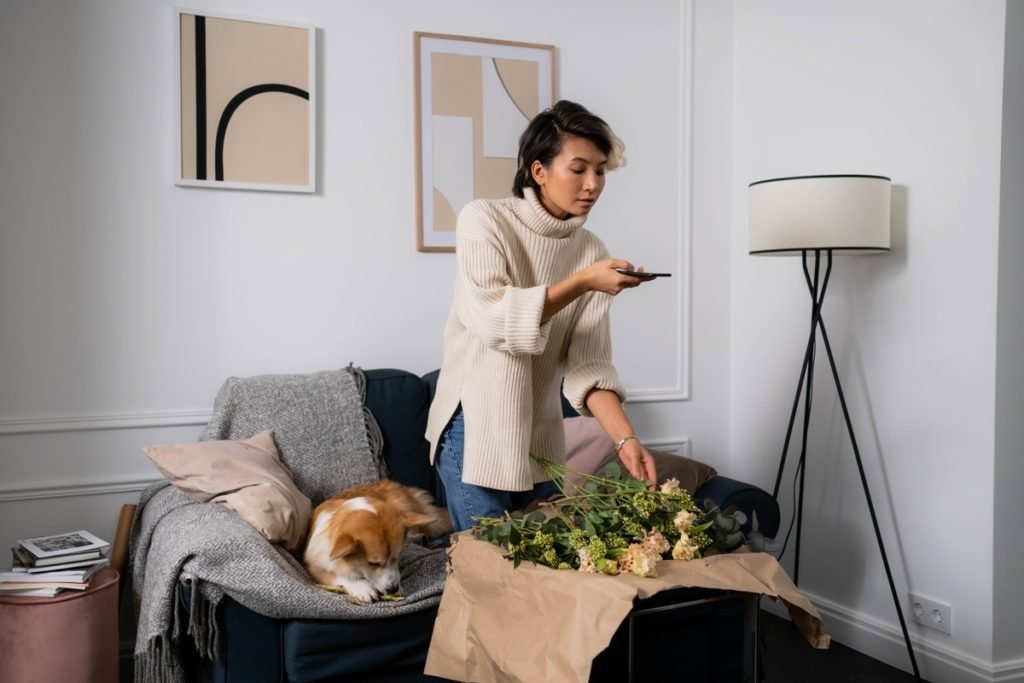 How do you do 2022 stories on Instagram? Avoid redundancy. Don't consume 10 story slides with you talking nonstop (regardless of how interesting you think your topic is). You're going to bore the daylights out of people. 
Always try and look at things from your viewer's point of view. What will make it super interesting for the people who follow you? It's alright to be talking to the camera for about two or three slides. Then for the succeeding slides try posting a photo or a boomerang. Another bts, then do a poll. Not only will switching things up keep your audience engaged, but Instagram itself will also know that you're using so much of their platform's features. 
Conduct A Q&A
What better way to get your audience talking to you than to create a Q&A? Try to make it light and fun, and not intimidating in any way. You can choose to do a general Q&A, like an "ASK ME ANYTHING" day. So the things they've been wanting to know about you can be addressed. 
However, there's a more effective way of dealing with your viewers if you have a smaller account or they're not used to engaging with you yet. Think about your niche, what do you specialize in? What can you share as a content creator, a digital marketer, or a freelance writer, perhaps? 
Has it centered around a specific topic so those who have a keen interest in them have a chance to express themselves? Ask some important questions, and get helpful and relevant answers from you. 
Do Not Use Link Stickers Excessively
What is best to post on Instagram stories? Post the ones that are not bombarded with link stickers. We're not saying they are bad, especially now that the platform allows you to add links to your story regardless of your number of followers. Gone are the days when you have to reach 10,000 followers before you can add links to stories. 
Don't overdo it so you can make it as organic as possible. Remember, Instagram doesn't like the idea of people leaving the app all the time. So if you have links to every story you make that your viewers are always clicking, which make them leave the app, it's not a good idea.
Of course, you want to be strategic and grow your brand, that's why you're using those stickers in the first place. Just don't overdo it. 
Check Your Insights Regularly
What better way to improve your future than to look for learning opportunities from the past? The same thing goes for creative Instagram story ideas for photos or whatever it is you want to try or experiment on moving forward. 
Try and see what worked out in the past so you can do more of them in the future. Look at your past stories to determine which ones had the most views, reach, engagements, or replies. Knowing what worked for you in the past will guide your future content. Examine specific stories you've made and why you think they clicked with your viewers. 
There are tons of videos you can find to know how Insights work, and where you can find and analyze them. So if you're serious about building your brand, check them out. 
Link Fresh Content That You're Also Sharing On Other Social Media Platforms
Don't forget to link fresh content that you're also sharing on other social media platforms. As mentioned previously when talking about link stickers, we do not want to overdo things. But we also want to share our business and our brand, especially if they can help people.
What can you show or offer to people who are seeing you probably for the first time and are not aware of your products or services? Try to incorporate what you're offering to the type of content you're creating. Again, make it as organic as possible to help serve your business. Just make sure you're not blasting it every single day and sounding "too salesy."
If you want to up your social media marketing game, check out this Lately review.
Keep Track of the Latest Updates On Instagram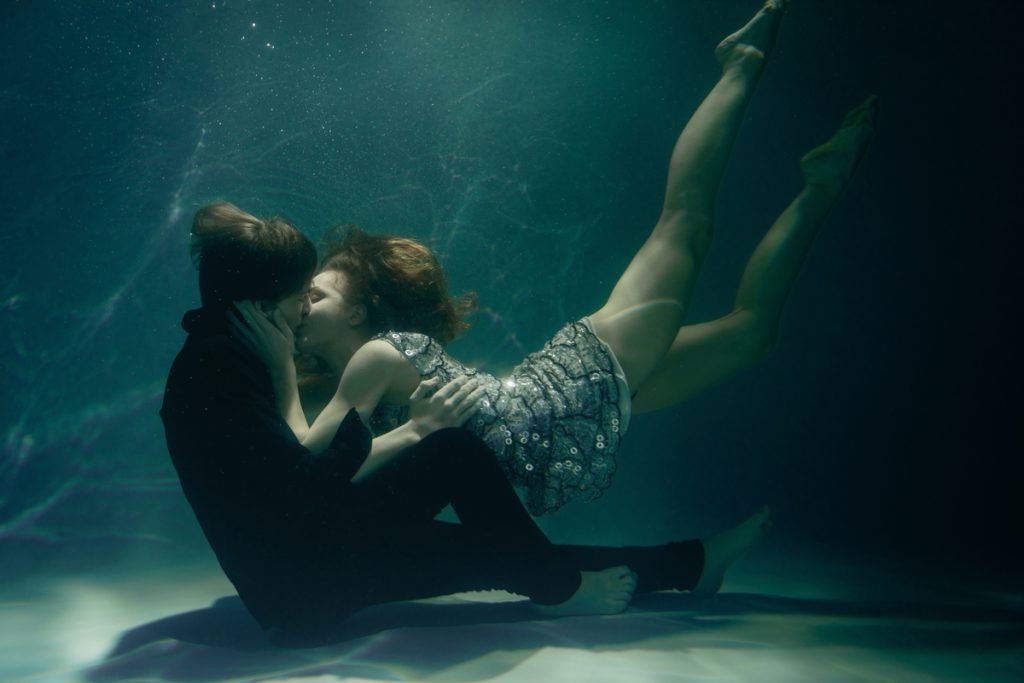 I think this rings true not just for Instagram but for any other social media platform you are using to build and sustain your brand or business. Let's go over some of them.
Algorithm On Originality
This comes straight from the man himself, Adam Mosseri, head of Instagram. There will be a new focus on the algorithm when it comes to originality. This means they will put more weight or priority on the originator of the content rather than just someone generating views from resharing a post they probably did not create in the first place. 
Which should be the case, right? If you created something from scratch you should get more credit for it than someone who just found you from elsewhere and chose to share. 
On Digital Wallets and NFTs
Now you can connect your digital wallet and decide what NFTs you wish to share. There will be a small badge icon over the NFT to verify and show the NFT description, the creator, and the owner. 
Instagram has tightened its security features to ensure that user accounts and their wallets are protected. According to Instagram, there will be no fees on users who will be posting or sharing NFTs via the platform. 
Currently, this feature is not yet available worldwide. But you will notice action on some of the most famous creator accounts like those of garyvee, and AdamBombSquad, among others. 
Full-Screen Reels
Right now, whenever you open your Instagram home feed you can see some reels filling up your entire screen. Now there's a mixed reaction to this. Some people like it, while for some, well, it isn't their cup of tea. But one thing is for sure, you should follow Instagram video sizes and specifications.
Ninety-Second Reels
Now Instagram will allow you to post up to 90-second reels, plus a dual reels camera option. It's like doing facetime on your reels. Both front and back cameras can be activated at once. Only time will tell if the vast majority of creators will use this cool feature, or if it will just be a passing trend. 
Know What It Takes to Become A Full-Time Instagram Content Creator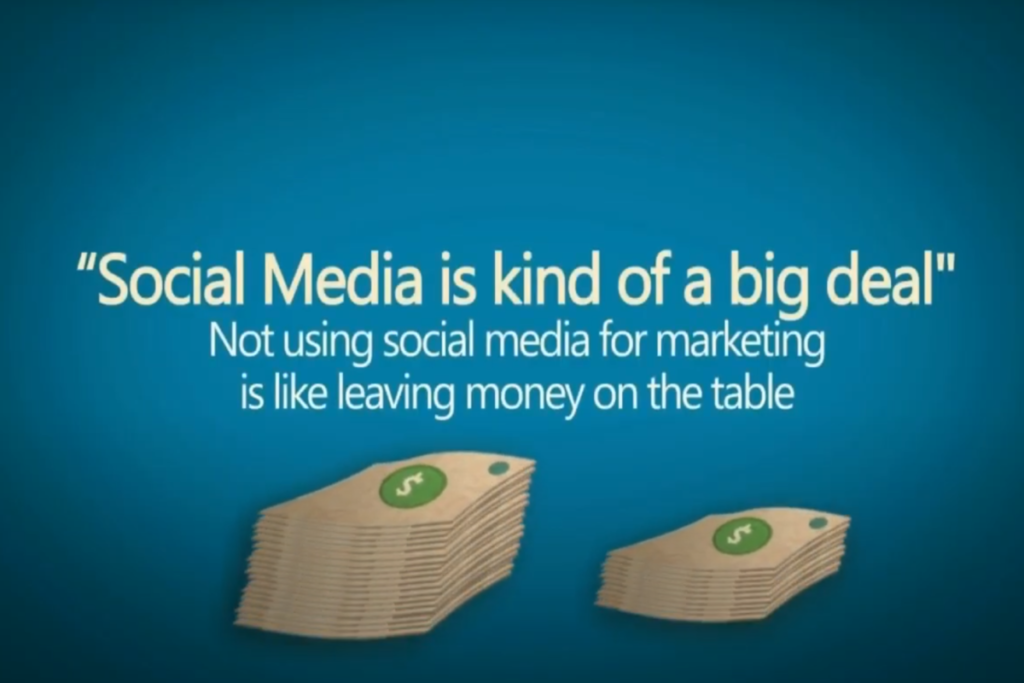 When you're trying to grow your social media audience, becoming a full-time content creator on Instagram can be extremely daunting, even hopelessly unattainable. However, the 2022 ConnvertKit State of the Creator Economy Report gives us hope. This report proves that turning into a full-time creator is possible now more than ever before. So here's the first thing you should do if you're serious about taking this Instagram content creator journey:
Choose A Profitable And Enjoyable Niche
Knowing your "why" will give you the drive and motivation to push forward no matter how challenging things become. So when you set out to determine your niche and decide what kind of creator you will be, make sure about two things. 
Choose something that will not only be profitable but also enjoyable for you. Because no matter how great your long-term goal or vision is, it will be too difficult to achieve if you're not enjoying yourself in the process. You will be too miserable to do the daily grind. Whereas when you enjoy what you're doing, money comes naturally as a bonus. Suddenly, work no longer feels like work. Because you love what you do. 
Take A Leap of Faith
They say that it is when you are terrified that you should go ahead and jump. Take that leap of faith. Get out of your comfort zone or else you will stay stuck in a rut. Get all the tools and apps that can help you manage Instagram and other social media accounts. You can boost your social media management efforts using apps like the one in this Postfity review. Change is not easy, it's very difficult and highly uncomfortable. Courage is not the absence of fear, it's knowing you are afraid but doing it anyway. 
Needless to say, it's important to do your homework, and an extensive amount of research, but eventually, you will need to act on them. So will you be able to come up with creative Instagram story ideas 2022? You will never know unless you give it a try. Best of luck!
Now, if you want to learn more about Instagram trends, check out our article, "100 Instagram Marketing Statistics 2021: Users, Market Share, Strategies and More."