Today's consumers are more informed and engaged than ever before, and influencer marketing has become an important part of any effective eCommerce marketing strategy. While it can be overwhelming to figure out which tools to use for your influencer marketing campaigns, we've compiled a list of the top 10 eCommerce influencer marketing software on the market right now.
Top 10 eCommerce Influencer Marketing Software
When you run an eCommerce business, it's important to do everything you can to improve your sales and drive traffic to your website. One strategy that's been proven over time to help many entrepreneurs take their eCommerce businesses to the next level is influencer marketing.
However, influencer marketing can also be one of the most confusing eCommerce marketing strategies. It involves managing several parties, including influencers, bloggers, and social media personalities who like or follow your products or services online. To make things easier, here are the top 10 eCommerce influencer marketing software tools you need to know about in 2022.
BuzzStream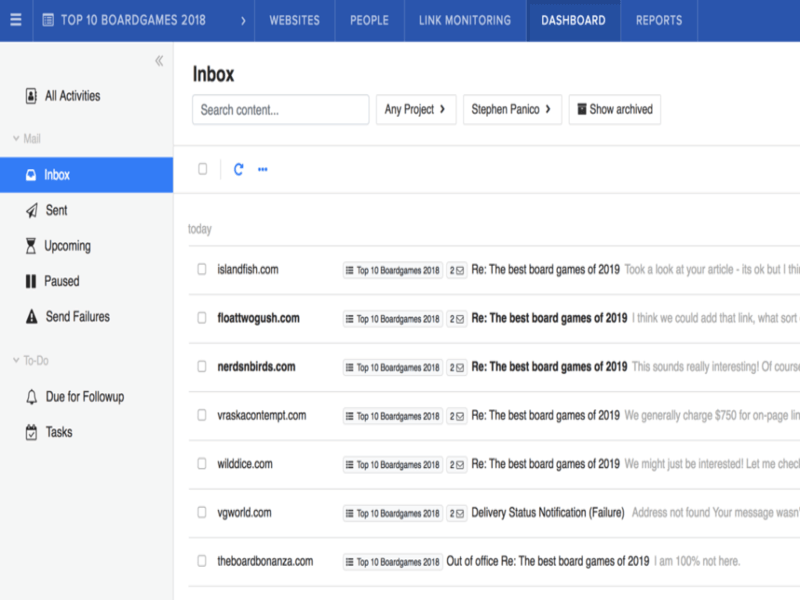 BuzzStream is a web-based platform that allows you to search, discover, and connect with influencers across social media channels. This easy-to-use software has all of your influencer outreach needs covered.
When you first start using BuzzStream, it will ask you a series of questions about your campaign goals, as well as what type of content you'd like to see from your influencers. It's important that you take these steps because they allow the software to figure out who your best targets are. Once you've completed those steps, all you have to do is find who fits into that criteria and begin messaging them!
Traackr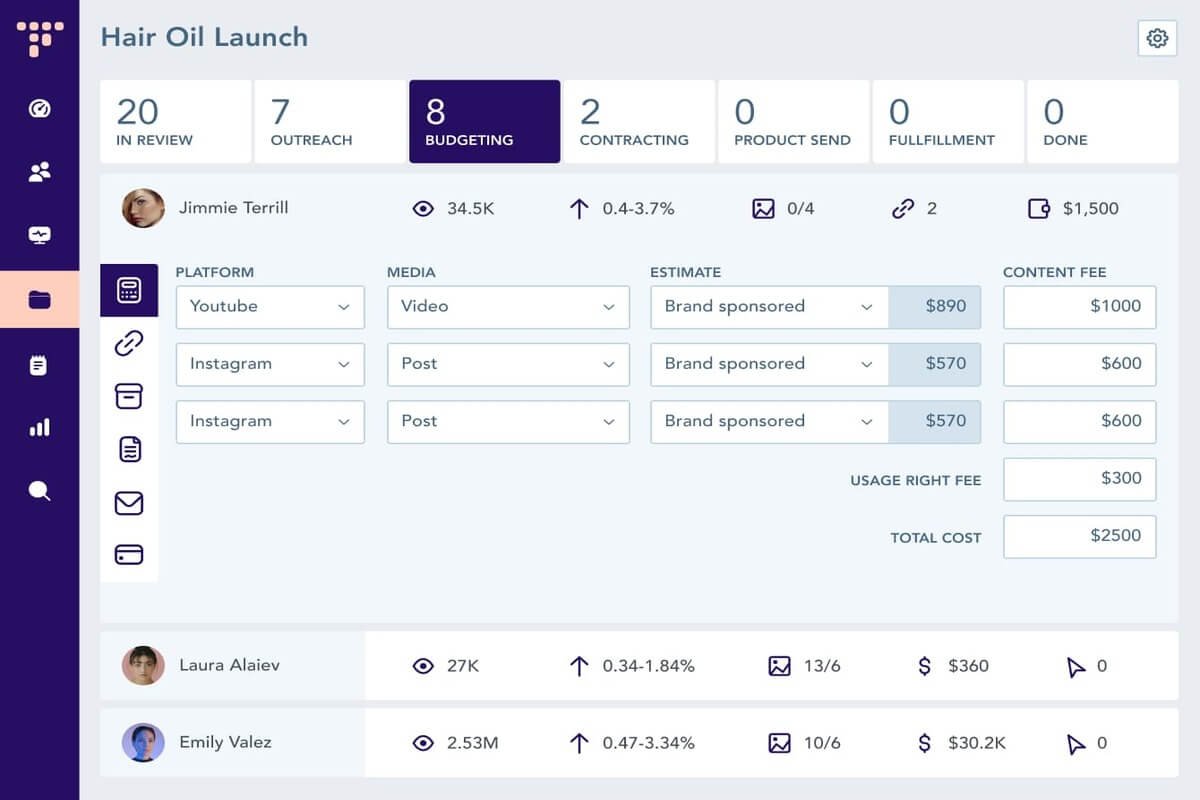 Traackr is an influencer marketing platform that helps you identify and engage influential people in your market to talk about your brand. It makes finding, engaging, and listening to influencers quicker and easier. When you register on Traackr, the software will walk you through a six-step process:
Add a new campaign.

Connect with keywords.

Compare platforms based on category and reach.

Select the right influencers for you.

Create and send a pitch to the selected influencers.

Monitor the success of each campaign as it progresses.
Ultimately, Traackr offers an easy-to-use dashboard for posting pitches and tracking responses. Plus, it allows you to measure your return on investment (ROI) on campaigns. It's one of the most popular influencer platforms out there and has partnered with over 25,000 brands. You can learn more about this tool in this Traackr review.
Affiliate Window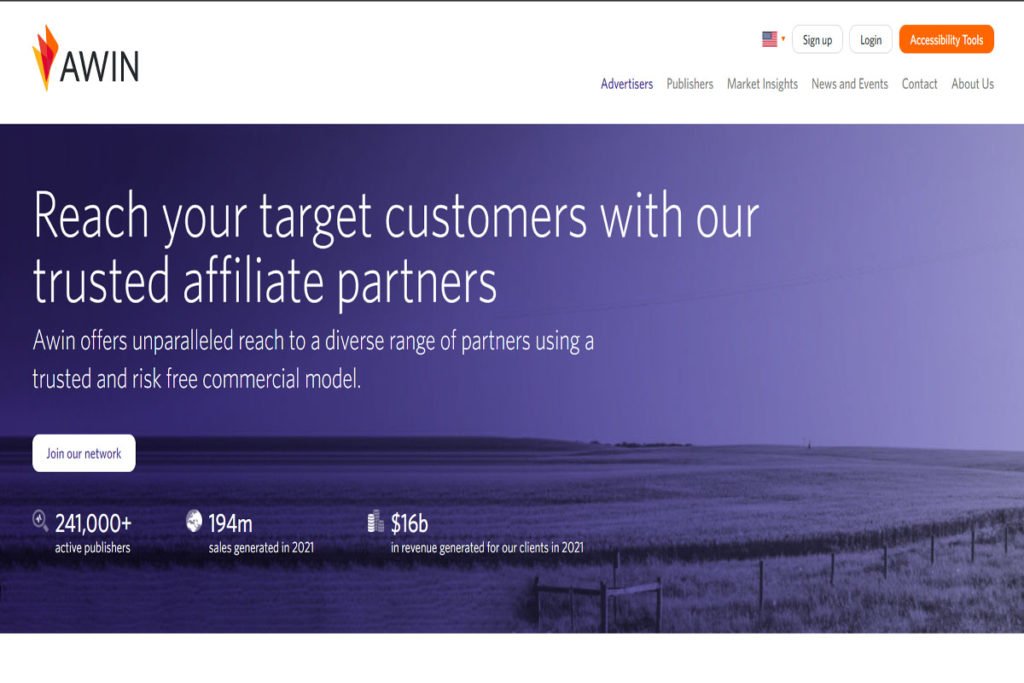 If you want to buy influencer marketing software, Affiliate Window can be a good option. This software gives you a single dashboard for managing your influencers across multiple social media platforms. It can also help you build comprehensive profiles for each of your influencers.
Additionally, Affiliate Window will keep track of all your affiliate commissions and ensure that no one's gaming the system. It is arguably your best bet if you want a single platform for taking care of all your influencer marketing software needs.
Social Report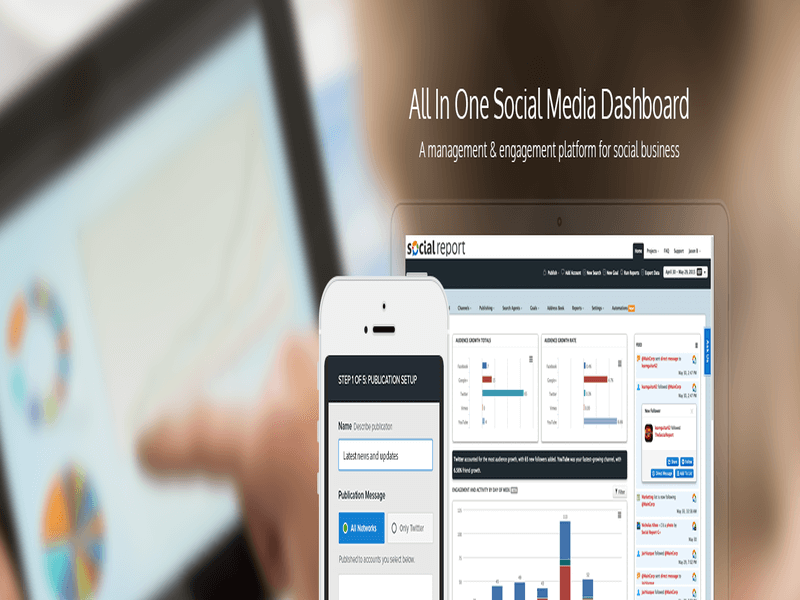 Social Report is a social media analytics and influencer marketing platform with tools for scheduling, publishing, content management, and reporting. It also includes its own influencer database with thousands of categorized profiles.
The software covers all major social media networks (including Facebook and LinkedIn) in addition to blogs and other online platforms. It offers seven different pricing plans based on needs, ranging from $19/month for monitoring one profile to $1,200/month for a full-scale enterprise solution. Social Report also has a 14-day free trial available.
TINT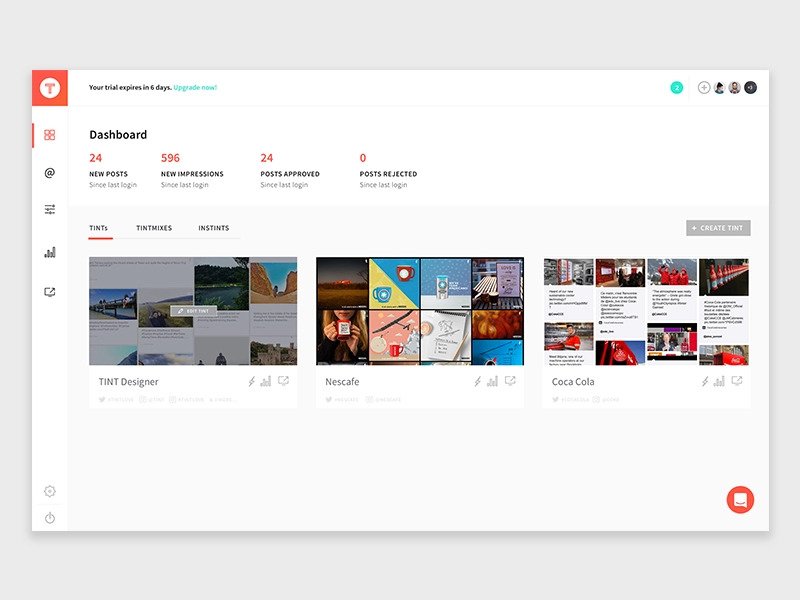 TINT is an innovative social media marketing platform that's dedicated to helping brands succeed online. It integrates with Facebook, Twitter, Instagram, and LinkedIn and provides real-time analytics. The software also has a simple drag-and-drop campaign builder so you can launch your campaigns quickly without having to learn complex tools or spend hours setting them up.
Another benefit of TINT is that it lets you create goal-based campaigns (instead of relying on likes or comments). This means you can connect your social media marketing efforts directly back to conversions. And like many other platforms on our list of top 10 eCommerce influencer marketing software, TINT offers ongoing optimization suggestions based on performance data from your account. Read more about this app in this TINT review.
NinjaOutreach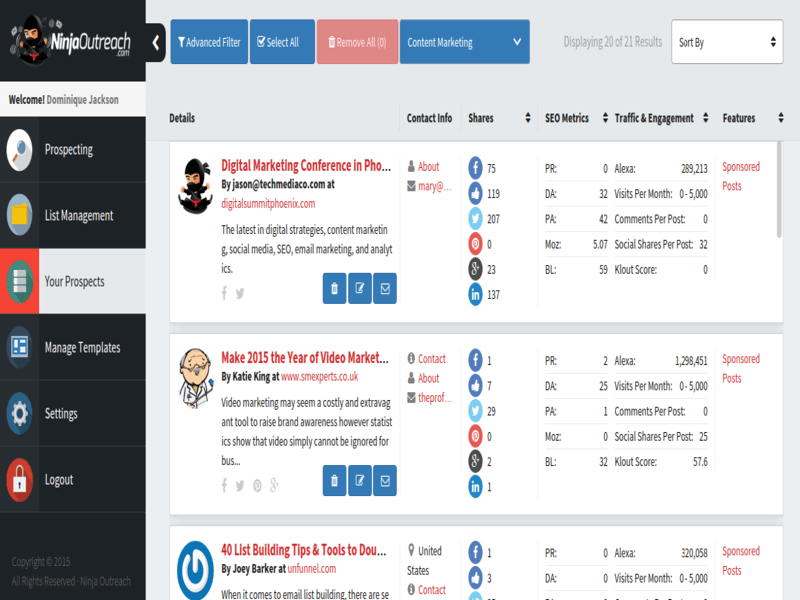 If you're looking for an influencer marketing platform that has a more modern and attractive UI, NinjaOutreach might be right up your alley. It features both a tool and app interface (Android, iOS) so you can easily manage your outreach campaigns from anywhere at any time.
One great way of maximizing the software's functions is by using its Alerts feature. With it, you can set up email notifications as soon as someone mentions a keyword on social media or blogs about something that could be of interest to your brand. This makes it easy to reach out directly to relevant influencers and maintain continuous contact with those who have already been engaged in conversations with your brand.
Klout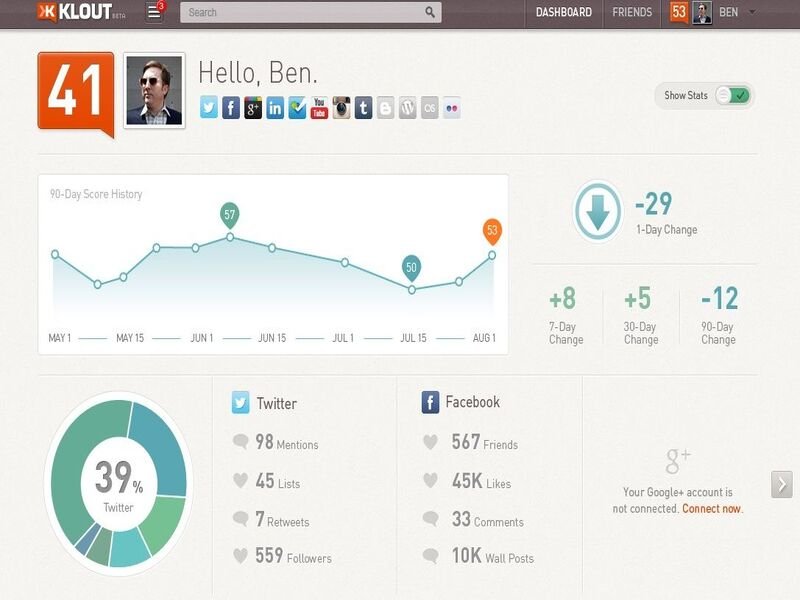 Klout is a very popular tool for those interested in influencer marketing, thanks to its reach and API. The software measures social media influence based on a variety of criteria, including reach, engagement, responsiveness, and potential. This data is accessible through an API that brands can use to better target influential individuals. Founded in 2009, Klout has grown into one of the premier influencer platforms in today's market.
Linktree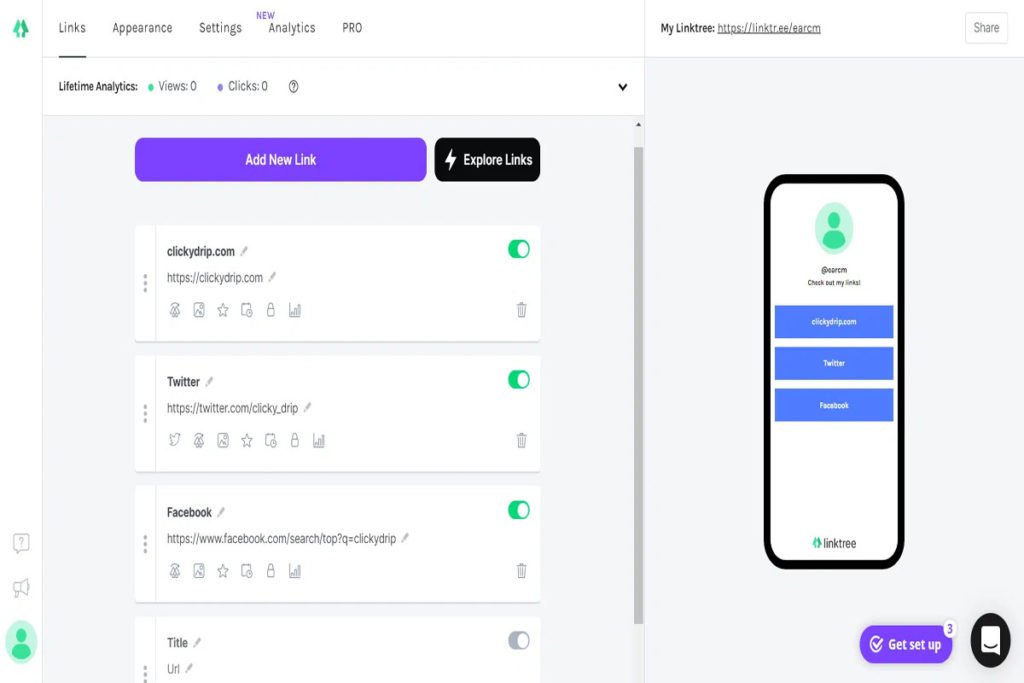 Linktree is a social media marketing platform that helps users manage their influencer marketing campaigns. Marketers can keep track of what their influencers are posting and promote them via the software's built-in tools. Because Linktree is cloud-based, it also allows users to work collaboratively on various projects with other team members in real-time.
This affordable solution supports all major brands like P&G, Coca-Cola, Nestle, and Unilever. The free plan allows for up to 3 users, while paid plans start at $29/month for agencies and $49/month for individuals.
ShipStation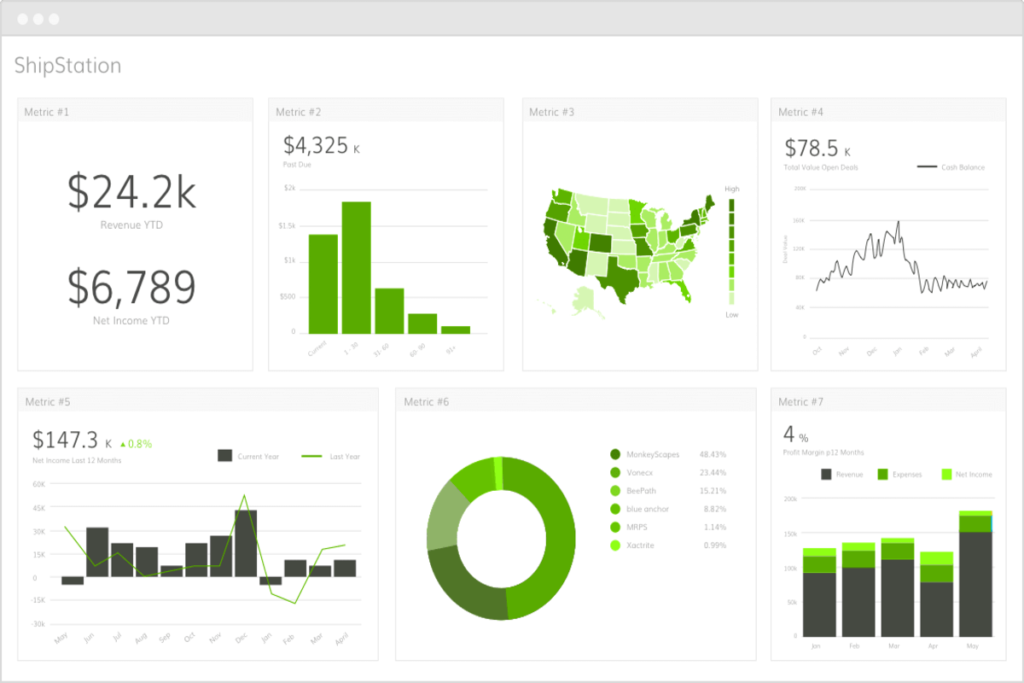 ShipStation is one of several best influencer marketing platforms that will help you reach out to influencers, track who has downloaded your content, and what kind of engagement you're getting on social media. It's also handy when it comes to selling products through your store or if you have someone else selling your product for you.
You can tie ShipStation directly into your platform so it will automatically upload all of your orders as they come in. If any orders are missing tracking numbers, the software will send them out manually on your behalf. When customers receive their packages, all you have to do is click a button on ShipStation and an email is automatically sent, thanking them for their purchase with a coupon code for their next purchase.
ViralTag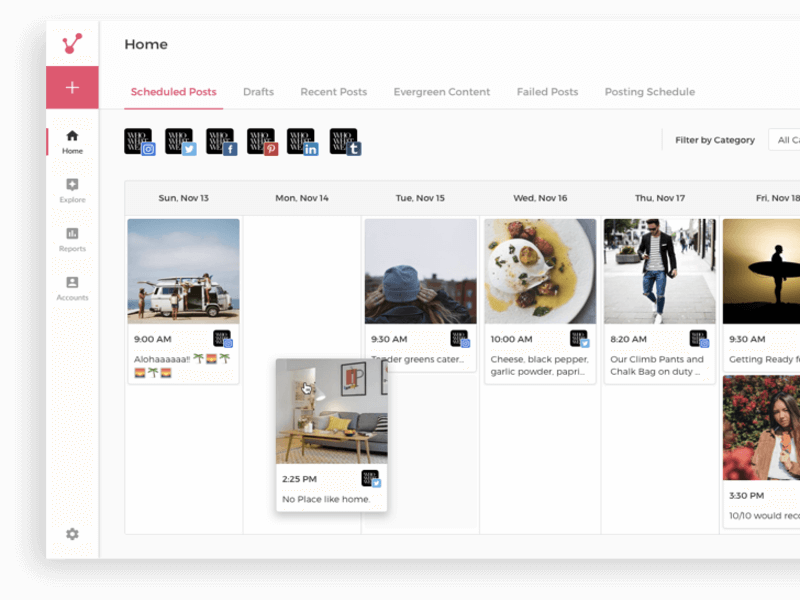 ViralTag is one of the best influencer marketing platforms for brands and agencies. It's designed to connect businesses with popular content creators, bloggers, Instagrammers, podcasters, and YouTube stars who can help them reach new audiences. Brands like Adidas, Microsoft, and Verizon use ViralTag to boost awareness of their products in exciting ways.
The tool automates most of your outreach so you get more effective results in less time. You can also sort by location or popularity to find influencers relevant to your business or industry that have built up solid followings on social media platforms. These social channels include Facebook, Twitter, Instagram, and YouTube.
What Platform is Most Used for Influencer Marketing?
The platform of choice for most brands is Instagram, followed by Facebook and Twitter. There are several influencer platforms for each network, so choose one that specializes in influencers. For example, if you're going after fashion or lifestyle influencers on Instagram, you'll want an Instagram-focused platform to help you identify them and manage your campaigns.
Most of these platforms have a monthly cost that ranges from $29 to $99 per month. Many also offer annual plans, which make it easier on the budget. Additionally, most of the top 10 eCommerce influencer marketing software listed above charge per transaction (though some will waive it at low volume). Hence, be sure to factor that into your budget if you decide to use a platform rather than doing everything yourself.
Which Social Media Platform is Best for Influencers?
With so many social media platforms available, it can be hard to narrow down your options. Use these tips when deciding which platform is best for your influencer needs:
Think about what type of influencers you'd like to work with.

Determine whether they're active on Instagram, Twitter, YouTube, or a more niche network like TikTok.

The size of the influencer's following may also play a role in where you choose to invest your time. You'll likely see greater returns with an influencer that has 100,000 followers than one with only 5,000.

You should also think about how much budget you have to spend on influencer marketing. If you don't have much money, it might make sense to partner with micro-influencers who are willing to promote your brand for free in exchange for exposure.

Once you know who and where you want to target, start

reaching out directly via email

or social media.

If there are multiple people involved in running an account (such as a husband-and-wife team), make sure everyone agrees before moving forward.
Ultimately, choosing the best social media platform for your influencer marketing needs all boils down to your business needs, goals, niche, and your target audience.
What are 5 Niches Commonly Used by Influencers?
When it comes to building a following, content creators have plenty of options at their disposal. Whether you're looking to become an influencer yourself or simply want to know what the most popular niches are, this list will help you out.
Beauty
Beauty influencers are everywhere on social media, but that doesn't mean it's easy to break into their ranks. Whether you plan to be a beauty blogger or simply share your product reviews, you have to have an eye for what looks good and what doesn't—and that comes from experience.
Fitness
Fitness influencers get to lead their followers on a journey of personal transformation, and many people want to follow in their footsteps. They may look up to these influencers as role models or simply as experts who have already figured out what it takes to live a healthy lifestyle. Either way, fitness is a popular niche for influencer marketing campaigns.
Home Décor
A booming niche that's relevant to just about everyone, home décor is one of the most popular categories in eCommerce. All you need to get started is a nice camera and a computer with photo editing software (or even just good old Paint). Some bloggers focus on larger items like furniture, while others target smaller accessories like pillows and candles. Whichever area you choose, make sure your photos are bright and airy—that way they'll look great on social media!
Wellness
Everyone wants to live healthier, whether it's by working out or eating better. As an influencer in a wellness niche, you can recommend workouts, foods to eat, and other ways to maintain good health. There are even niches within wellness that you can pursue, such as meditation or dieting. And if fitness isn't your thing, you could also write about mental health and how to achieve a more positive outlook on life.
Lifestyle
Most bloggers focus on lifestyle topics because it's easy for them to connect with a specific audience. They're also able to write about their personal experiences with it. If you're interested in the lifestyle niche as an influencer, you'll surely enjoy writing about fashion, beauty, food, travel, or design. Just make sure your work is remarkable enough and inspires others.
Pick the Best eCommerce Influencer Marketing Software for Your Brand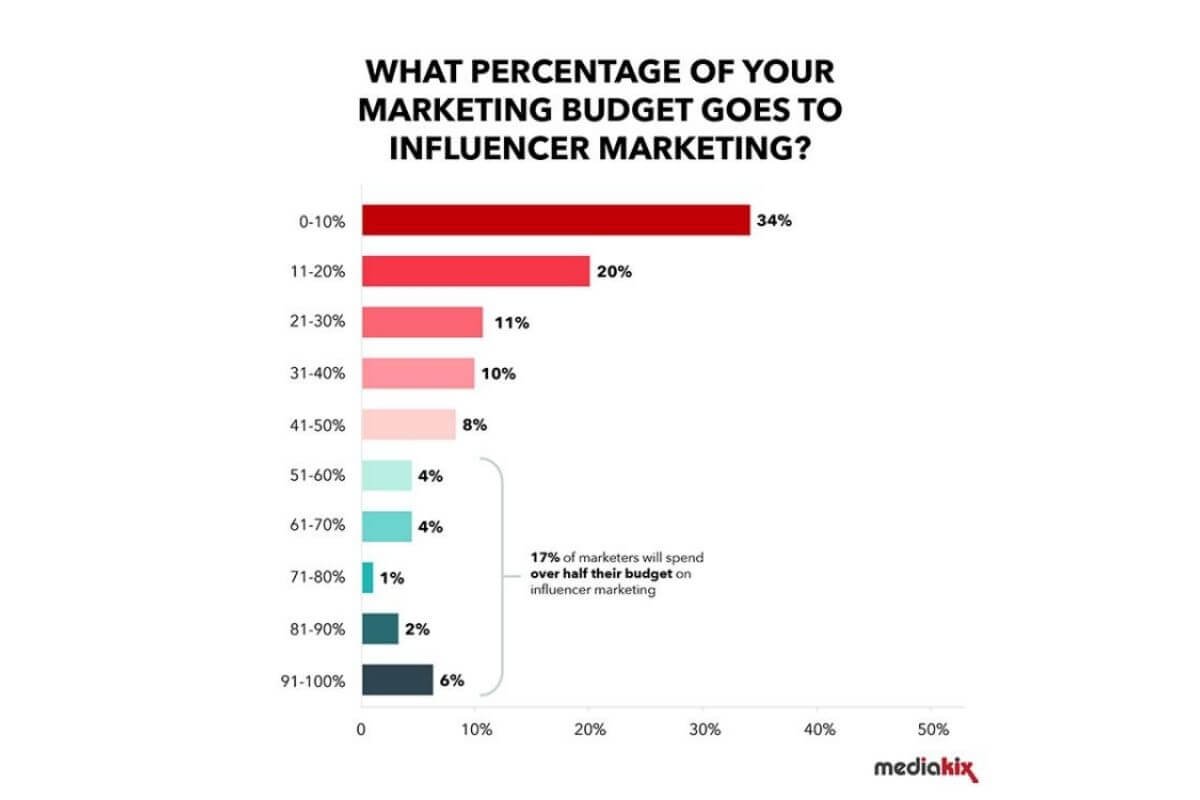 At this point, you might still be confused: what is the best influencer website for my business? With many platforms available in today's market, it's difficult to choose a platform that will fit your brand's unique needs. From free tools to paid services, there are plenty of options available to brands looking to expand their reach and increase sales through influencer marketing.
To decide which software is best for your company, consider your needs and budget primarily. Then look into our list of the top 10 eCommerce influencer marketing software and see which one best suits you. Other factors should follow after these, such as vendor support and market reputation.
Want to know more about the eCommerce industry? Read this blog post about the "15 Best Websites to Sell Products and Grow Your Business Online."