As the world is speedily becoming more digital over time, NFTs could present a viable resolution for tokenizing properties and ownership. This unit of data promises proper and secure digitization and storage of assets even in the real world. With this opportunity, NFT creators will be gaining global eminence and go beyond arts, games, and intellectual property soon.
Top 20 NFT Creators for 2021
What are NFTs? Who are the successful NFT artists and how do I get my hands on this type of cryptocurrency? These are the questions that you may be asking if you're new to the NFT world. Don't fret, we'll reveal all the answers and help you explore the wonderful world of NFT and cryptocurrency.
Interested to know more about the top NFT creators and their artworks? Immerse yourself in this article and assess whether you have what it takes to become an NFT artist.
What is an NFT?
A non-fungible token, abbreviated as NFT, refers to a unit of data stored on a digital ledger. The ledger is called "blockchain", which certifies digital assets to be unique and un-interchangeable. These tokens may be used to represent items like photos, audio, videos, and other types of digital files.
NFTs are unique in the sense that they couldn't be split or swapped for another token of a similar type. A popular example of a non-fungible, collectible token is CryptoKitties. Each CryptoKitty is unique and it's impossible to break it into several pieces and trade and reassemble it to create a new, equally valuable token.
Who are the top NFT artists?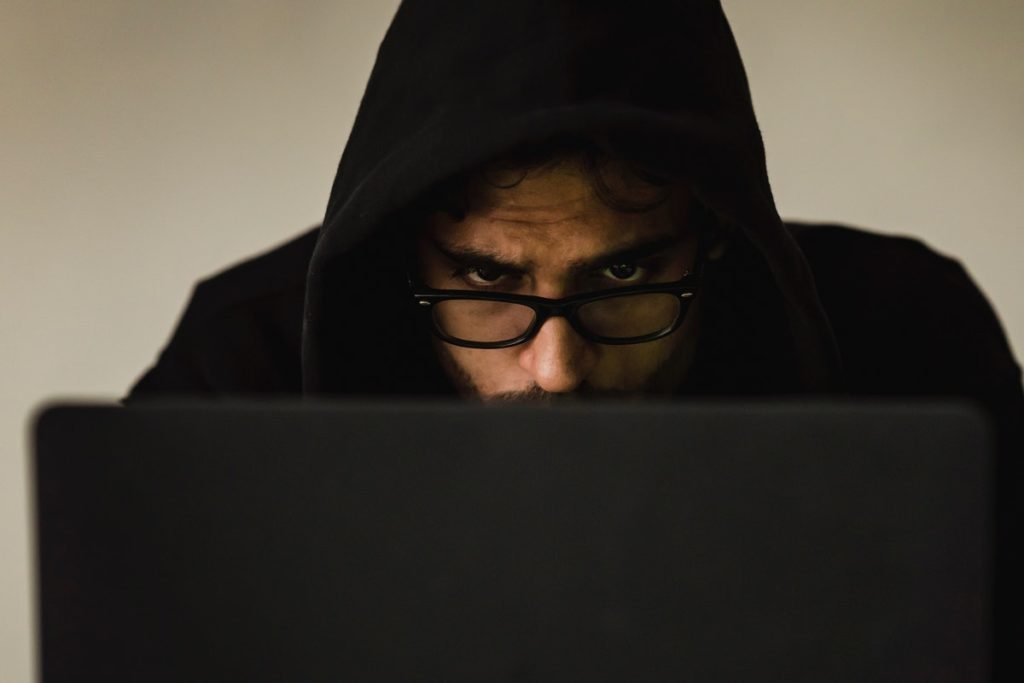 There are many NFT artists to watch out for in the NFT art marketplace, but these are the top 20 artists on our list:
Beeple
Beeple is a pseudonym of the artist Mike Winkelmann. After his historic auction with Christie's auction house, Beeple aces the best-selling NFT artist list. His piece "Everydays: The First 5000 Days" was sold for $69,346,250 and was hugely responsible for NFT sales' mainstream media coverage. Alongside the artist's success was an auction house's first time selling NFT crypto art with cryptocurrency as payment.
In his IG account, Beeple is actively posting digital creations and the continuation of his "Everydays" series. His works are quite absurd but are highly realistic—ranging from digital spectacles and shapes to bizarre political illustrations. Beeple has sold 845 pieces and his pieces average at $133,849 each.
Trevor Jones
Next on our list is the Scotland-based artist Trevor Jones who claims to be fascinated with the art and tech connection. Before augmented reality and QR code, Jones began working on canvas. Then after purchasing his first-ever Bitcoin in 2017, the artist got amazed and inspired by crypto-technology's power and how it perfectly weaves with art.
"Genesis" was Jones' highest-selling piece. It's a product of his collaboration with the Argentine comic-book designer José Delbo. Meanwhile, his highest-selling solo piece that sold for $188,888 was "The Bitcoin Angel." The masterpiece is an oil-on-canvas painting that depicts two marble statues in front of a gold Bitcoin. Jones already sold a total of 5,284 masterpieces that averages to $3,409 per work.
Fewocious
Our 3rd top NFT artist is 18-year-old pop-surrealist and digital artist Fewocious. He has sold over 3,103 NFT pieces at $5,812 each. Fewocious is also leading an NFT Renaissance and has more than 50,000 followers across Twitter and Instagram. Talk about a young man taking the crypto world by storm!
His highest-selling piece "The Everlasting Beautiful" shows a face of a woman with a hand on her cheek. Its features are designed differently with a beautiful blend of monochromatic segments and pops of colors. Moreover, the background has love and beauty-related statements and reflects a 20-second video that says to the viewer, "just tell me I'm pretty." Fewocious' masterpiece comes with a 30 x 30 inch canvas, gloss varnish, and oil paint.
Pak
One mysterious NFT artist is the anonymous Pak. But despite being anonymous, he has produced digital artworks for two long decades. The artist has also been recognized by the notable Elon Musk and has sold 1,691 works averaging $9,354 per work.
Pak's highest-selling 12-second video artwork is the "Metarift." It depicts a six-sphered structure that turns opposite to each other. Metarift sold for $900,072 and the artist also partnered with Sotheby for a global NFT auction.
Mad Dog Jones
The Canadian-born artist, Mad Dog Jones, is known for weaving music and art together. His works are surreal and dynamic, allowing him to sell 1,567 NFT crypto arts that average $9,063 per piece.
"Boardwalk" is Mad Dog's best and highest-selling piece. It's a drawn scene in a certain metropolis that's presented in a 43-second video. Furthermore, the artwork shows a towering building, a parked cab, and small raindrops falling into the scene. The raindrops fall delightfully in rhythm with the accompanying beat. On the 21st of February 2021, this wonderful piece was bought for $388,888.
SlimeSunday
Mike Parisella, a digital collage artist from Boston constantly pushes the boundaries of things accepted in mainstream media. Parisella goes by the name SlimeSunday and has more than 500,000 followers on Instagram due to his exploration of erotic and bizarre topics.
His works average at $1,784 per piece and his highest-selling record stemmed out of his collaboration with 3LAU, namely "Gunky's Uprising." Meanwhile, SlimeSunday's highest-selling solo piece is entitled "The Process."
Hackatao
The duo artists' pseudonym Hackatao is derived from two terms. First, the term "hack" means the pleasure of crawling under the skin and discovering what's inside, while the second term "Tao" is for Yin Yang. Hence, Hackatao focuses on exploring issues of environment, humanity, society, and crypto.
They made it to the charts by having sold 1,504 artworks averaging at $7,310 per piece. Their highest-selling piece was a digital animation moving between flesh and blood, depicting North Korea's leader Kim Jong Un. It was entitled "Kim Jong Un—Dead and Alive Edition" and the masterpiece was sold for a whopping $276,136.
Xcopy
Xcopy is a London-based digital artist who explored death, dystopia, and apathy in his art pieces. His works feature flashing imagery warnings and distorted visual loops. Like other NFT creators on this list, Xcopy has an amazing sales record of 1,907 pieces at $5,240 per piece.
His highest-selling artwork entitled "Death Dip" features a pitch-black screen with a white skull that quickly shifts through multiple angles. To give the illusion of a full-body skeleton in circular movements across the screen, Xcopy used a blue square that rapidly changed positions. His Obra Maestra sold for $1,812,660.
3LAU
Justine Blau is a DJ and fintech fanatic who goes by the name 3LAU and has been releasing EDM since 2011. Other than music, the artist became fascinated by crypto and blockchain early in time. He began to release NFT music and has sold 6,090 works averaging at $1,505 per piece.
3LAU's highest-selling record is the one in collaboration with SlimeSunday—"Gunky's Uprising." It's a three-minute song accompanied by SlimeSunday's visuals and was sold for $1,333,333 under their collaboration name—SSX3LAU.
Collaborations are helpful to create impressive content and increase exposure. If you're looking for NFT creators to work with your brand, you can check this RankSider review.
Grimes
Grimes was already a critically-acclaimed alt-pop star before entering the NFT space. She sold about 1,122 artworks at $7,983 each. Her highest-selling piece entitled "Death of the Old" shows pink and white cupids flying above what looks like a ruined castle and a sword stuck in the mountains as a background. Fortunately, this masterpiece earned $388,938.
WhIsBe
Another anonymous and street artist on our NFT creators' list goes by the name WhIsBe. He topped the charts by turning his Vandal Gummy Bear "Exhibit" into NFT. In his 30-second video, a skeleton gummy bear is juxtaposed with a prison mugshot background—earning $250,000. The scene is somehow reminiscent of a museum exhibit. WhIsBe has sold 1,650 pieces at $4,507 per piece during his NFT lifetime.
SSX3LAU
As mentioned above, SSX3LAU is the collaboration name for 3LAU and SlimeSunday's long-time partnership. The duo produced 5,740 artworks averaging at $1,428 each. Again, their highest-selling piece is "Gunky's Uprising."
Jose Delbo
Jose Delbo is an Argentinian artist who released his first NFT work in July 2020. He became popular for his works on Wonder Woman, Little Lulu, and Captain Planet. Because of his great works, the artist has sold 2,781 art pieces at $2,884.53 each.
We know you've already heard about Delbo when we tackled Trevor Jones previously. Like Jones, the artist's highest-selling work is "Genesis" at $553,169. He painted and animated Batman and Jones—inspired by the Adam and Eve scene in the book of Genesis. In the artwork, Batman emerges and looks directly at the viewer, which is a great catch for the audience.
RTFKT Studios
RTFKT Studios became a creator of digital artifacts and sneakers (digital skins worn by digital characters in a metaverse). Sneakers are the studios' primary focus and they've sold 916 NFTs at $6,215 each.
The creators' highest-selling NFT art was called "Fewo Charm." It's a collaborative product with Fewocious that earned $88,888.
If you're investing in the NFT marketplace and looking for a platform to manage your social media and NFT campaign content, you may read The Social Edge review.
Bosslogic
Kode Adobo or popularly known as Bosslogic is popular for his creative fan art mashups. The Australian-based designer sold 1,148 NFTs at $4,087 each.
His highest-selling piece entitled "The Arrival" unlocks a unique Özil Next Chapter Golden Kit bodysuit—a Genies Wearable used for the buyer's Genie. The concept has a similarity with crypto art where users may purchase various wearables for their Genies in the metaverse.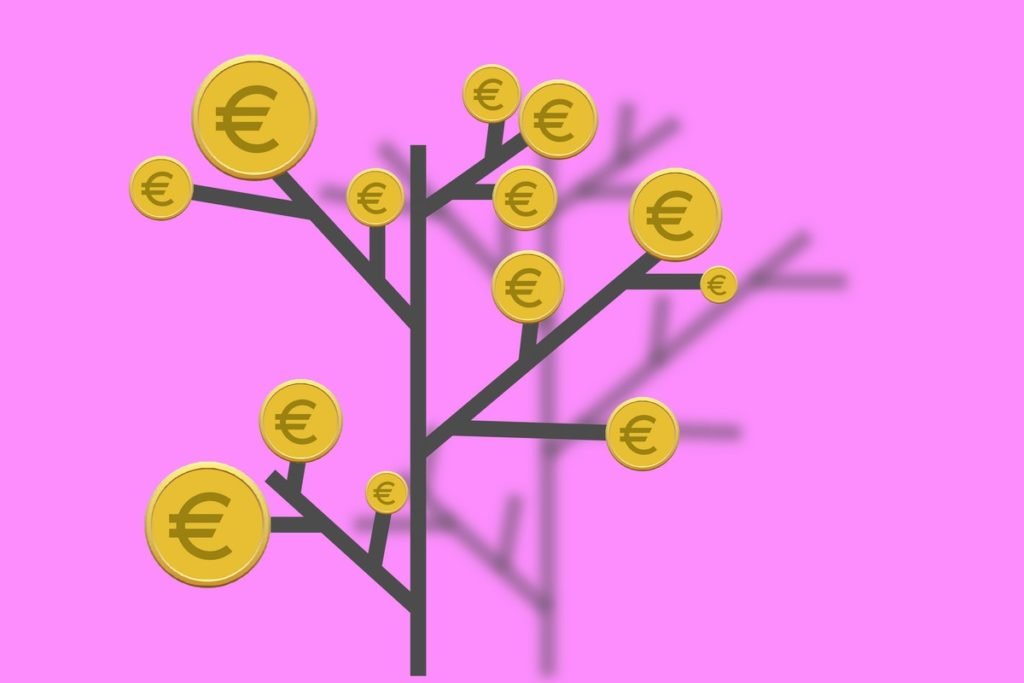 Antoni Tudisco
The Germany-based art director and 3d illustrator Tudisco has now joined the NFT force. He used to work with Puma, Versace, and Apple and his pieces mostly feature fashion design elements. Due to his amazing ideas and wonderful works, Tudisco has sold 1,229 at $3,783 per piece.
The artist's highest-gross piece "Hairy" is a product of his collaboration with Steve Aoki. He created the visuals for Aoki's audio and sold it for $888,888 to former T-Mobile CEO John Legere.
Steve Aoki
Speaking about Steve Aoki, he's next on our NFT creators' list. The musical artist commenced his NFT engagement through a collaborative work with Antoni Tudisco called the "Dream Catcher." His bright colors and electro beat collaborations helped him sell 1,216 pieces at $3,695 each.
Another highest-selling work of Aoki is the one he made with Tudisco—"Hairy." It's a 36-second video of a blue, pink, and purple hairy face shaking to the beat of electronic sounds.
deadMau5
deadMau5 is another famous DJ and producer from Canada who has sold 752 pieces at $5,605. His highest-recorded sale was $138,647 for "In Titan's Light." The artwork is a product of his audiovisual collaboration with Sutu. What makes the piece unique and beautiful? It takes place on the Titan moon at a space station.
Greg Mike
Aside from Fewocious, another surrealist and pop artist has landed on our charts—Greg Mike. He's a seller of blockchain-minted copies of the content that has never been seen before. Mike's signature work "Vintage Cartoons" sold a total of 2,221 pieces. Meanwhile, "Mad Cans Master Set (50 Cans)" is his highest-selling sale at $80,000.
Micah Johnson
The basketball player turned artist Micah Johnson sold over 1,534 at $2,376 per piece. His highest recorded sale at $400,762 is "The Vault." This piece shows a sculpture of Aku (Moon god) locked in a tangible vault at the Art Angels Gallery.
What's best about Johnson's art? He's different from his NFT counterparts, working with physical sculptures and having exclusive access to the temperature-controlled vault. Moreover, the artist can resell and reprice visiting rights anytime he likes.
Can anyone create an NFT?
Most people say that anyone can create a non-fungible token. However, others claim that it all depends on the platform. But the truth is anyone can create an NFT. The creator just needs to consider one crucial thing—the value that an NFT brings to them. If you want to get started with the NFT marketplace, you may check the Rarible platform.
Can I make money on NFT?
Based on our list of top NFT creators, the answer to this question should be obvious by now. Heck yes! You can make money and even invest in NFT stocks. However, the downfall is that some non-fungible tokens can be quite worthless. If you want to make it to the top, make sure to create a worthy and valuable NFT!
It pays to be an NFT creator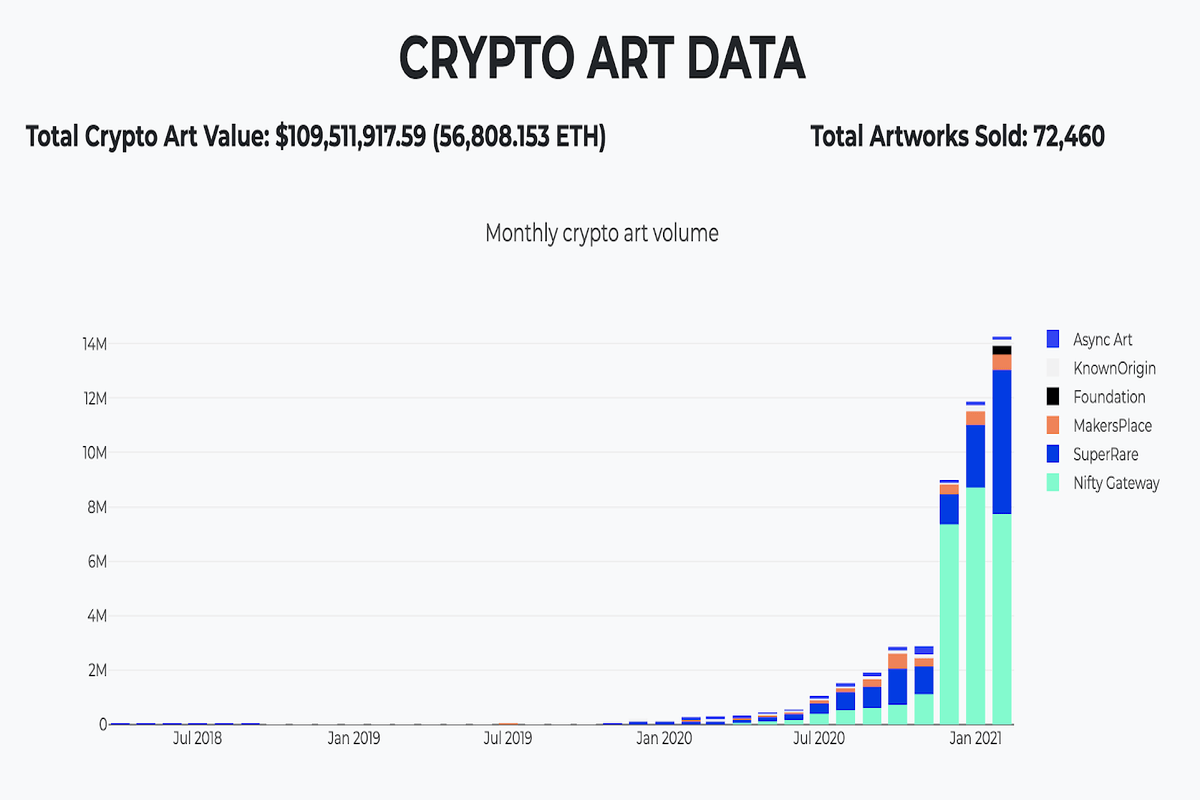 The people who created NFT are geniuses. And anyone can become successful in the NFT world. Just make sure to gather relevant information about non-fungible tokens and be inspired by the NFT creators on our list. With hard work and brilliant ideas, you can earn good money out of this digital marketplace.
If you aspire to become an NFT artist, you first need to know the hot stuff on the internet. Read "The Complete Guide to Creating Content and Trending Topics for 2021" to help you create relevant NFT content.