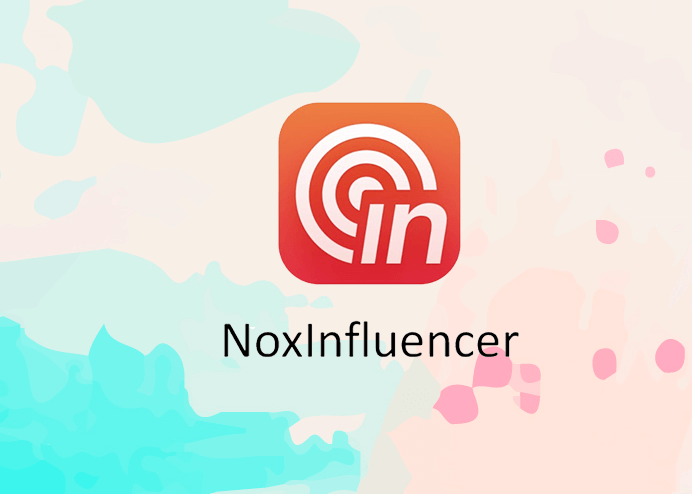 NoxInfluencer is one of the world's leading platforms that helps influencers to get opportunities, sponsored cooperation, and establish partnerships with brands and promote their campaigns. It helps influencers to earn money, get hired, and distribute excellent content. You can also join as a brand or agency to find ideal audiences for your products and services. Two million influencers are ready to work with you. 
NoxInfluencer's core feature is it allows you to track YouTube statistics from YouTube API and measure the channel's growth.
Track a YouTube channel
NoxInfluencer channel tools can help you track a YouTube channel. You can sort channels by category, subscribers, country, exposure, or last published date. One exclusive feature it has is the multiple-choice search filter support. It is useful whenever you like to discover influencers that best fit your campaign.
NoxInfluencer also has a YouTube Channel Calculator that will show your channel's statistics. It includes real-time subscriber count, total video views, and channel value. It's easy to navigate since you just need to put the channel URL in the search box. This enables brands and influencers to monitor their performance and implement necessary adjustments if needed. 
Compare YouTube channels
NxInfluencer allows you to compare two to three channels and see how similar they are. You can see channel statistics, analytics, and which channel has better attributes. The generated report includes data of channel subscribers, channel rank, average daily subscribers, average daily and total video views, channel history data, and channel performance. It also gives out information about video upload frequency for the past 30 days, video statistics in the past three months, interaction rate on each video, and the number of social media linked to the channel.
You can use that information to monitor your channel as well as to check on your competitors' performance. It will also give you room for improvement since you can see which part needs it.
Set own budget and deadlines
For brands, you can set how much you want to pay the influencers for the content. You can also set the deadline when you create your campaign. It gives an assurance that the content will be finished on time.
For influencers, you can bid how much you want to charge a brand for the content you'll create. You can make it lower or higher than the brand's budget. Just practice bidding appropriately and always consider your channel size. You should bid and close the deal before it expires.
Email Filter

Audience Filter

Analytic Reports

API Service

AI Recommended Influencers

Customer Service Support

Remove Ads

Check Contact Information

Brand Promotion Analysis
For Brand 
Basic
$29 per month on monthly plan
$24 per month on quarterly plan
$17.5 per month on yearly plan
Get 100 channels search results per query

Receive 20 channels audience analysis per month

Create 1 campaign per month

Invite up to 50 influencers per campaign

Receive 30 influencers AI recommendation

Remove ADs

Email support
Professional
$109 per month on monthly plan
$89.7 per month on quarterly plan
$66.6 per month on yearly plan
Get 500 channels search results per query

Audience advanced search filter

Receive 150 channels audience analysis per month

100 campaign analysis per month

150 channels check contact information

Create 5 campaigns per month

Invite up to 200 influencers per campaign

Receive 100 influencers AI recommendation

URL Shortener Service

Limited to 2 staff accounts

Remove ADs

Email support
Business
$209 per month on monthly plan
$169.7 per month on quarterly plan
$125 per month on yearly plan
Get 1,000 channels search results per query

Audience advanced search filter

8 Brand words allowed on brand search per month

Receive 500 channels audience analysis per month

300 campaign analysis per month

Export 15,000 quota data & API service per month

800 channels check contact information

Create unlimited campaign per month

Invite up to 500 influencers per campaign

Receive 200 influencers AI recommendation

URL Shortner Service

Limited to 5 staff accounts

Remove ADs

Email support
Enterprise 
Contact vendor to get the pricing details
Get 20,000 channels search results per query

Audience advanced search filter

Email filter

300 Brand words allowed on brand search per year

40,000 channels audience analysis per year

40,000 campaign analysis per year

Export up to 100,000 channels data & API service per year

Check up to 20,000 channels contact information per year

Create unlimited campaign per month

Unlimited invites to influencers per campaign

Unlimited influencers AI recommendation

URL Shortner Service

Unlimited staff accounts

Remove ADs

Email and phone support
For Influencer
Basic
$29 per month on a monthly plan
$24 per month on a quarterly plan
$17.5 per month on a yearly plan
100 channels search results per query

20 channels audience analysis per month

Remove ADs
Professional
$109 per month on a monthly plan
$89.7 per month on a quarterly plan
$66.6 per month on a yearly plan
500 channels search results per query

Audience advanced search filter

150 channels audience analysis per month

100 channels campaign analysis per month

Check up to 150 channels contact information per month

Remove ADs
Beijing, Beijing 100088, CN
business@noxinfluencer.com