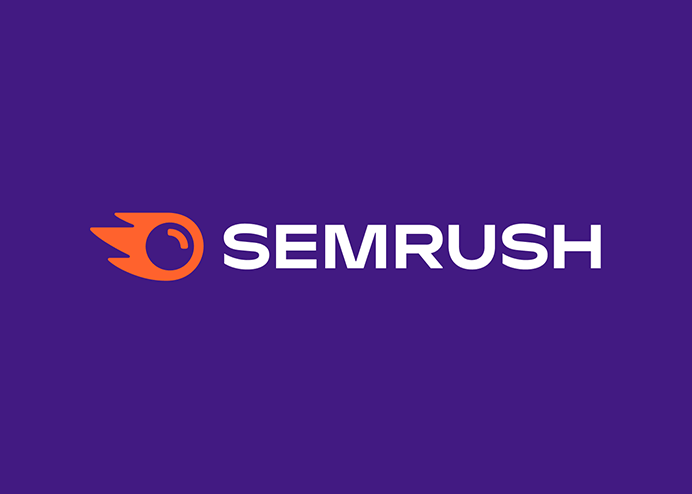 Semrush is a powerful tool for online visibility management that caters to the needs of companies in terms of online presence and boosting website traffic through the use of SEO and social media management. In general, it assists in promoting the online presence of enterprises through keyword research, search engine optimization, rank tracking, content marketing management, market analytics, monetizing websites, and social media management.
Moreover, this platform enables businesses and enterprises to manage their social media channels competently with its social media toolkit feature. The app does all the heavy lifting for you, from creation to the optimization of social media ads and content, post scheduling and publishing to different social platforms, to tracking and analyzing social media performance. These are some of Semrush's advantages in terms of social media management. Semrush is trusted by some of the most prominent companies around, such as Amazon, Apple, Forbes, Quora, Tesla, P&G, and Samsung, simply because of its user-friendly features and valuable tools.
Compare your brand to prominent companies.
Semrush presents essential information that can help boost businesses' online visibility by providing ranks and competitors' positions daily. In addition, the platform gives users valuable ideas via the data it delivers, which can be used in social media promotion strategies. Such is accomplished by tracking and analyzing the accounts of other companies.
The software is likewise beneficial to growing companies, helping them find new markets and other ways of coping with online marketing. It can also help small businesses or large organizations to optimize content created and utilize top keywords to boost website traffic using analysis of competitors' performance.
Competitive performance analysis
Semrush provides lots of analytics and metrics to users, which are vital to online marketing and online visibility, and can analyze its performance in social media. For example, it can provide real-time metrics, website traffic analytics, the content reach of the company, and post-performance reports on competitor's promotion strategies and accounts. *These are useful and can serve as a basis for enhancing content, PPC campaigns, link-building, and other visibility performance efforts.
Keyword research

Complete SEO tool

Brand mentions tracking

Content reach tracking

Traffic analytics

Competitor research

Posts performance analytics

Social ads creation and optimization

Content optimization
Facebook

Instagram

Twitter

YouTube

LinkedIn

Pinterest

Google products

WordPress
 Pro- $119.95 per month
Caters up to 5 projects

Tracks 500 keywords

Includes domain, keyword, and backlink analytics

Provides historical data

Includes 10,000 results per report

Access to 3,000 reports per day

Access to 250 keyword metrics per day

Has mobile rankings

Allows one target per project

Up to 100,000 pages to crawl per month

Up to 20,000 pages to crawl per project

With 500 SEO ideas units

Includes 30 pages per OTI campaign

Access to monitoring 10 social profiles

Includes "edit" access when sharing

Has "read-only" access when sharing

Provides up to 5 scheduled pdf reports

Allows sharing of pdf templates
Guru- $229.95 per month
Caters up to 15 projects

Tracks 1,500 keywords

Includes domain, keyword, and backlink analytics

Provides historical data

Includes platform for content marketing

Integration with Google Data Studio

Access to 30,000 results per report

Access to 5,000 reports per day

Access to 1,000 keyword metrics per month

Has mobile rankings

Allows 10  targets per project

Access to keyword cannibalization report

Up to 300,000 pages to crawl per month

Up to 20,000 pages to crawl per project

With 800 SEO ideas units

Includes 40 pages per OTI campaign

Access to monitoring 100 social profiles

Allows 30 social profiles for posting

Includes "edit" access when sharing

Has "read-only" access when sharing

Provides up to 20 scheduled pdf reports

Enables sharing of pdf templates

Access to content marketing platform-tools

Allows unlimited topics to research

Access to 800 SEO content templates

Allows 20,000 pages to audit

Tracks up to 5 countries

Tracks 50 posts

Access to 1 content marketing platform calendar

Allows up to 5 plagiarism checks per month 
Business- $449.50 per month
Caters up to 40 projects

Tracks 5,000 keywords

Includes domain, keyword, and backlink analytics

Provides historical data

Includes platform for content marketing

Integration with Google Data Studio

Access to metric of Share of Voice

Access to API

Access 50,000 results per report

Access to 10,000 reports per day

Access to 5,000 keyword metrics per month

Key to Product Listing Ads

Has mobile rankings

Allows unlimited targets per project

Access to keyword cannibalization report

Up to 1,000,000 pages to crawl per month

Up to 100,000 pages to crawl per project

With 2,000 SEO ideas units

Includes 50 pages per OTI campaign

Access to monitoring 300 social profiles

Allows 50 social profiles for posting

Includes "edit" access when sharing

Has "read-only" access when sharing

Provides up to 50 scheduled pdf reports

Enables sharing of pdf templates

Access to content marketing platform-tools

Allows unlimited topics to research

Access to 2,000 SEO content templates

Allows 20,000 pages to audit

Tracks up to 10 countries

Tracks 50 posts

Access to complete content marketing platform calendars

Allows up to 10 plagiarism checks per month
Problems That Semrush Solves
Semrush Devices Supported
Windows

Ios

Android

Web-Based App

Linux

Linux

Windows Mobile
Semrush Prominent Customers
Samsung

Apple

Forbes

Amazon

Tesla
Semrush Inc. 800 Boylston Street Suite 2475 Boston, MA 02199
Email

Phone

Tickets

Training

Live Chat
Cloud Hosted

On Premis

API
Semrush Languages Supported
English

Chinese

German

Hindi

Japanese

Spanish

French

Russian

Italian

Portugese

Turkish

Swedish
Semrush Social Media Links