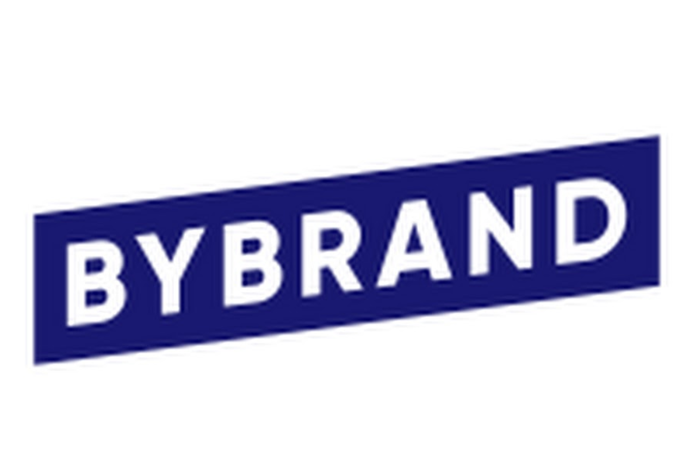 Bybrand is a fantastic email signature management software that makes it easy and convenient for you to create, implement, and update modern and consistent email signatures for your employees. With this tool, you can streamline your email communications with your team members and customers, improving productivity for your IT and marketing teams and a stronger brand image overall.
With its user-friendly email signature editor, you can effortlessly add text, images, and social icons to your employees' email signatures. You can crop or resize images, share email signatures through links for easy deployment or collaboration, and preview how they appear in test emails. Bybrand even offers seamless integration with popular platforms like G Suite, Freshdesk, and Zoho Desk, making developing and managing email signatures even faster. This means you can import lists of sales, marketing, and support employees from these tools, create email signatures without manually entering their information, and make bulk updates to the content of your email signatures.
Discover the convenience and efficiency of Bybrand as you take control of your email signatures, ensuring consistency, professionalism, and a strong brand presence throughout your organization.
Standardized Emails
With Bybrand, you can create consistent email signatures that ensure uniformity in how your employees communicate with prospects and customers via email. For example, you can seamlessly integrate Freshdesk and Zoho Desk with this software, import employee lists from these platforms, and effortlessly generate standardized HTML email signatures for your helpdesk agents.
Bybrand enables you to enhance your helpdesk agents' email signatures by adding essential contact information such as phone numbers and email addresses. Moreover, you can include additional elements like knowledge base links, news updates, blog links, FAQ links, social media icons, and even image content within the email signatures. This means you can provide your recipients with a comprehensive and engaging email experience while maintaining a consistent and professional brand image.
Discover the power of Bybrand as it empowers you to create cohesive and informative email signatures for your helpdesk agents, ensuring that each communication reflects your brand and provides valuable information to your recipients.
Increased Productivity
Bybrand takes the burden off your IT team when creating, deploying, and updating email signatures for different departments or teams within your organization. With Bybrand, IT professionals can instantly utilize placeholders to automatically populate multiple email signatures with employee information, saving them valuable time and effort.
The software also offers the convenience of editing or replacing logos and images in batches of email signatures, eliminating the need to recreate each signature individually or modify its link. Moreover, Bybrand simplifies updating email signatures for Gmail, Freshdesk, and Zoho Desk users through seamless integrations. IT professionals can easily send employees instructions on how to add email signatures to their emails, enabling smooth collaboration with team members in creating and managing these signatures.
Strengthens Your Brand's Image
Bybrand is your trusted companion in launching impactful email marketing campaigns and cultivating a stronger brand image for your company. With Bybrand, you can showcase your company logo within your employees' email signatures, instantly boosting brand recognition and credibility. Furthermore, you can take advantage of the opportunity to include eye-catching banner ads that promote exciting events, sales, and irresistible offers.
What makes it even more exciting is that these email signatures are fully clickable. With a simple click, you can effortlessly direct potential customers to your company's website, specific web pages, and even your social media profiles. By leveraging the power of clickable email signatures, you can drive valuable traffic and engagement toward your online presence, leading to increased conversions and customer connections.
In addition, Bybrand can perform A/B tests on the images, logos, and icons incorporated into your employees' email signatures. This invaluable feature allows you to compare and analyze the performance of different signature elements, ensuring that you use the most effective and engaging content to captivate and convert prospects.
Amplifying Employee's Voices
A company's employees are valuable assets and potential advocates who can greatly contribute to its success. Organizations can establish and nurture stronger connections with their audiences by empowering their voices through professional email signatures.
Faster Results for Happier Professionals
Marketing professionals actively seek strategies to streamline email communication, increase visibility, and reinforce your brand identity. Email signature marketing is a valuable tool to ensure that all team members contribute to the overall marketing success.
Email Signature Editor
Placeholders
Images, Logos, & Social Icons
Departments
Bulk Update
Email Signature Sharing
Team Collaboration
Email Marketing Campaign
Asset Storage
Email Testing
Email Signature Templates
Bybrand integrates with the following:
G Suite (now Google Workspace)
Gmail
Freshdesk
Zoho Desk
Google Analytics
Bitly
Bybrand comes with a free trial and has the following pricing plans:
Professional – $8/month
Designed for small teams
Up to 10 email signatures
Unlimited additional email signatures
Email signature editor
Integrations
1 Campaign
5 Banner ads
Unlimited images
Content change
Support via email, chat, & knowledge base
Business – $16/month
For companies who need to standardize mail communication
Up to 10 email signatures
Unlimited additional email signatures
Email signature editor
Unlimited departments
Up to 50 employees
Unlimited additional employees
Employee list import from integrations
Employee list import from CSV files
Bulk actions in departments
Bulk updates of email signatures
Integrations
3 Campaigns
5 Banner ads
Unlimited images
Content change
User invites
Support via email, chat, & knowledge base
Rio De Janeiro, Rio De Janeiro, Brazil