TikTok has been the inspiration for recent social media updates, such as Facebook and Instagram reels and YouTube shorts. What started as a lip-syncing platform is now an avenue for brand commercials, song promotions, and other for-profit entertaining content. Scrolling through various videos on your FYP, have you ever wondered: what's the ideal TikTok video size to use?
Guide to TikTok Video Size, Specs, and Dimensions
Many TikTok users would simply say that uploading a portrait video on the platform would be ideal. But there's so much more to the orientation. With TikTok video size, you need to know the dimensions and resolutions, canvas size, and TikTok video size ratio. Content creators also consider the maximum file size of each TikTok video, and its file format—whether for personal or ad purposes.
Another factor that you might want to consider is your TikTok video size pixels on Android and Apple smartphones. Like websites, you should know the standard resolution for mobile phones. Want to produce content on TikTok with the right video size? Follow our ultimate guide below.
TikTok Video Size: Dimensions and Specs
TikTok videos are fun, engaging, and the freshest way of telling stories. It's one of the best platforms to promote your products and services, especially if you're targeting Gen Z's and millennials. TikTok also works well with influencers as they know how to create better and more engaging content.
Whether you're a pro or beginner in video content creation, you should consider the following TikTok video sizes and specs to make the most out of your TikTok activity:
Canvas size (TikTok video size width and height): 1080×1920.
Dimensions and resolutions: 1080×1920 px is the best quality. Creators can also choose 540×960 px, 640×640 px, or 960×540 px.
Aspect ratio: 9:16 or 16:9 for normal smartphone screens. Creators can also use a 1:1 aspect ratio, though it won't be full-screen.
General file format: .MOV, .MP4, .3GP, .MPEG, and .AVI.
File format for ads: All general file formats plus .GIF.
What is the Best Dimension to Use for TikTok Videos?
Like Facebook and Instagram videos, TikTok videos can also be portrait or landscape. But since TikTok is formatted to be viewed on smartphones, vertical videos work best on the platform. Horizontal videos are also acceptable, but it depends on your content. For example, travel and lifestyle videos work best on the landscape orientation than the portrait one.
What is the Maximum Size for TikTok Video Content?
Maximum TikTok video size can be categorized into video frame rate and file size. For the TikTok video frame rate, the maximum is 40 frames per second (FPS). Meanwhile, the maximum bitrate is 25 Mbps.
For the maximum file size, it would depend on whether you're using an Android phone or iOS. The video should be up to 72 MB in size for Android, and 287.6 MB for iOS. If you're uploading TikTok videos for ad purposes, the file size can be up to 500 MB.
Can I Make TikTok Videos That are Longer than 60 seconds?
You might wonder: can I make a 5-minute or 10-minute video on TikTok like on YouTube, IGTV, and Facebook? As of 2022, the platform supports a maximum of 3 minutes for video content. However, this length is only applicable if you're not going to use any built-in sound effects or song from TikTok. As long as you're using your own audio, you can go as far as 3 minutes.
Currently, the most popular video lengths on TikTok are 15 seconds, 60 seconds, and 3 minutes. Some users would also go for a minimum of 5 seconds. The 15-second length is ideal if you'll share your video across multiple platforms, such as Instagram stories, Facebook reels, and YouTube shorts.
Why is It Important to Know TikTok Video Size?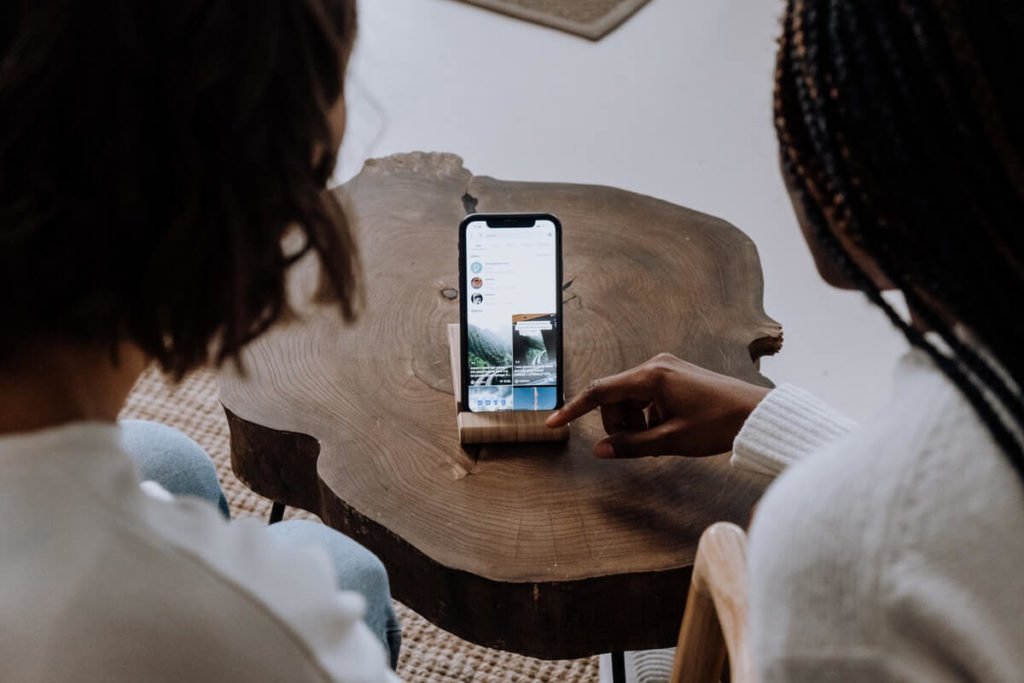 Social media content isn't just about the creatives, you should also be aware of the little technicalities. This is especially true if you're using the platform for marketing purposes. For example, you might get overwhelmed filming your products and don't realize that your content is already too lengthy.
Also, the quality of your videos represents your brand image. High-quality TikTok videos show that the content comes from high-profile business establishments, while low-quality ones may be less interesting to viewers.
Video compatibility is also another thing. Hence, it's important to know the different resolutions, dimensions, and formats of TikTok videos. If you're looking to partner with influencers or content creators for your brand promotion, make sure they're knowledgeable of the TikTok video size whereabouts. TikTok may just be regarded as a platform for teenagers, but the content uploaded on it is just as meticulous as on YouTube.
Share your videos seamlessly across multiple social media channels by using a tool like the one in this IFTTT review.
12 Most Creative Types of TikTok Video Ads
Now that you already know the different specs and dimensions of TikTok video size, let's look at some of the most engaging video types that you can create for TikTok.
Lip-Syncing Videos
As mentioned above, TikTok started as a lip-syncing platform. And these types of videos are still used on the social media app. Lip-syncing can be applied to any song or voice-over on TikTok. Currently, the most viewed lip-syncing videos are either funny or sad narrations about life and relationships. Famous lines from TV shows or movies are also a trend.
Videos Based on Trending Hashtags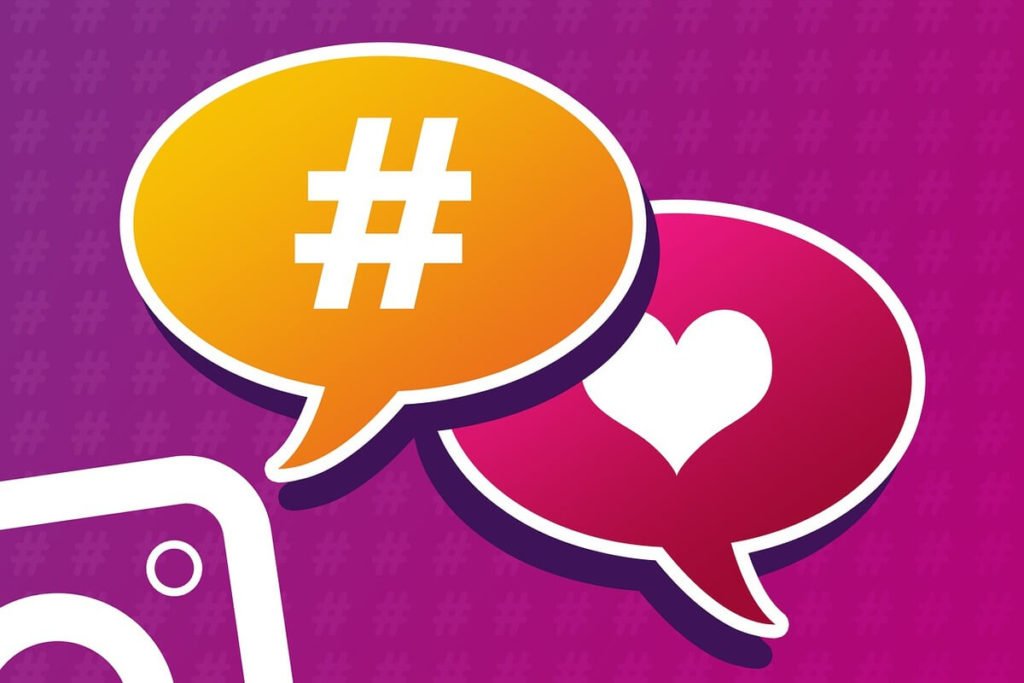 Who says hashtags are for Instagram and Twitter only? Hashtags work well on TikTok, and the platform even has hashtag challenges. So, how does a hashtag challenge work?
Say you own a beauty brand, and you create a campaign about #naturalbeautylook. You can partner with an influencer to promote your products using the hashtag #naturalbeautylook. Now, every time a user creates videos on TikTok with your hashtag, you'll gain more reach and potential followers. It could also be a great means for engagement, especially if your hashtag challenge will extend to other social media platforms.
TikTok Challenges
A TikTok challenge is just like a hashtag challenge, only that it's random content and not just merely based on hashtags. Good examples of TikTok challenges are the latest dance crazes, simple hand steps, or even a random scene from a movie.
Some people also showcase their craft by hopping onto the bandwagon of drawing future celebrity babies by combining the faces of two celebrities via a digital designer app or switching the face of Selena Gomez to a male version and vice-versa.
Viral Craze
Like TikTok challenges, viral dance crazes are always happening on TikTok. You can either join a viral dance craze or create your own. Some of the most popular viral crazes are Renegade, CoinciDance, and the Flip the Switch challenge of SNL's Elizabeth Warren and Kate McKinnon.
Videos Based on Trending Music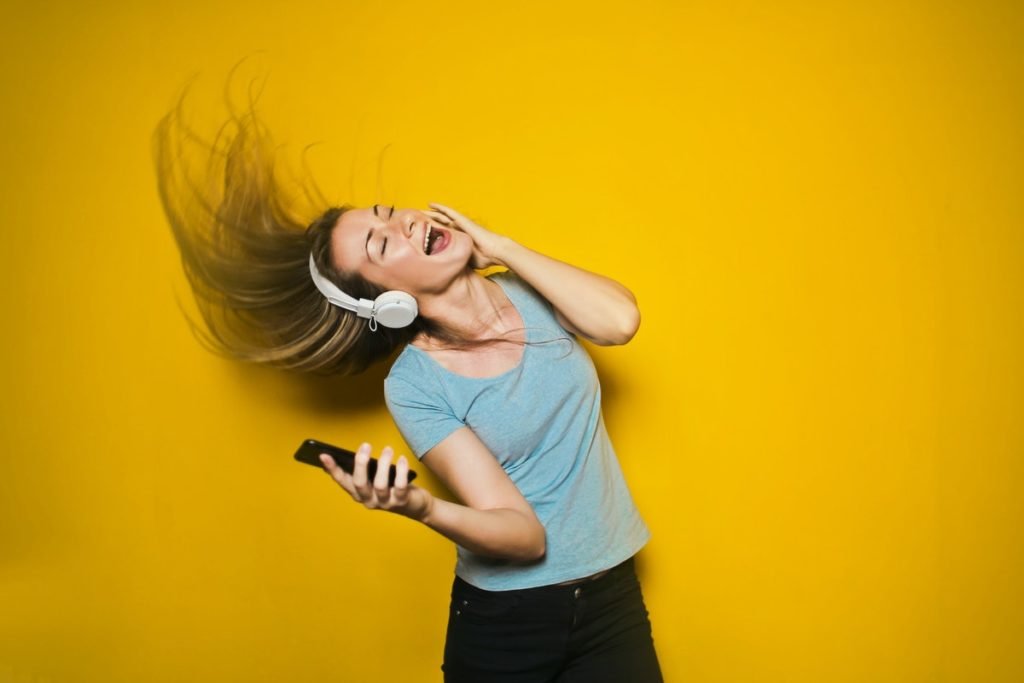 Bet "The Joker and The Queen" is already on TikTok, yes? Music is always pleasing to the ears, and it helps give video more meaning and a different vibe. Since TikTok erupted on the internet, it has been easy for music artists to promote their songs, even the old ones.
For brands, incorporating trending music into their promotional videos is also helpful. After all, it's trending, so when you use a particular hit song, your content can be easily seen on the platform.
Branded Filters
Love those bunny ears or sparkling eyes on Snapchat? TikTok also has amazing branded filters that are effective for content marketing. Like Instagram and Snapchat, creators can add AR filters and lenses to their video content to create special effects. You can even make one for your brand.
So, how can you take advantage of branded filters for your TikTok video campaigns? Just simply create custom filters on the platform based on what product or event you want to promote. Then, partner with influencers and let them use your custom filters whenever they post a TikTok video about your brand.
Influencer Collaboration Videos
You may have noticed that influencers are constantly mentioned in this article. Ever since the rise of social media marketing, influencers have played a huge part in promoting brands, products, and services. And yes, collaborating with them to promote your TikTok video campaigns is a great move.
Just make sure to choose the most suitable influencers for your brand. Examine their niche, followers, social media reach, engagement rate, and the type of content they post. Your influencers should also have similar values to your brand. You don't want to end up hiring someone who has a bad reputation on TikTok or other social media sites.
You can get the best influencer collaborations by using a social media management tool, such as the one in this Capssion review.
Contests and Giveaways
Giveaways and contests are popular on Instagram and Facebook, and so on TikTok. You may be familiar with videos with a "sponsored content" label or "in partnership with" tag. These are good examples of giveaway video content.
Normally, an influencer would partner with a brand and run contests on TikTok. For example, an influencer would say, "comment your favorite Dunkin' Donuts flavor below and the first five commenters will receive a free munchkin + iced choco on DD's anniversary." Other social media influencers would also use codes and coupons, especially travel and lifestyle influencers.
Special Occasions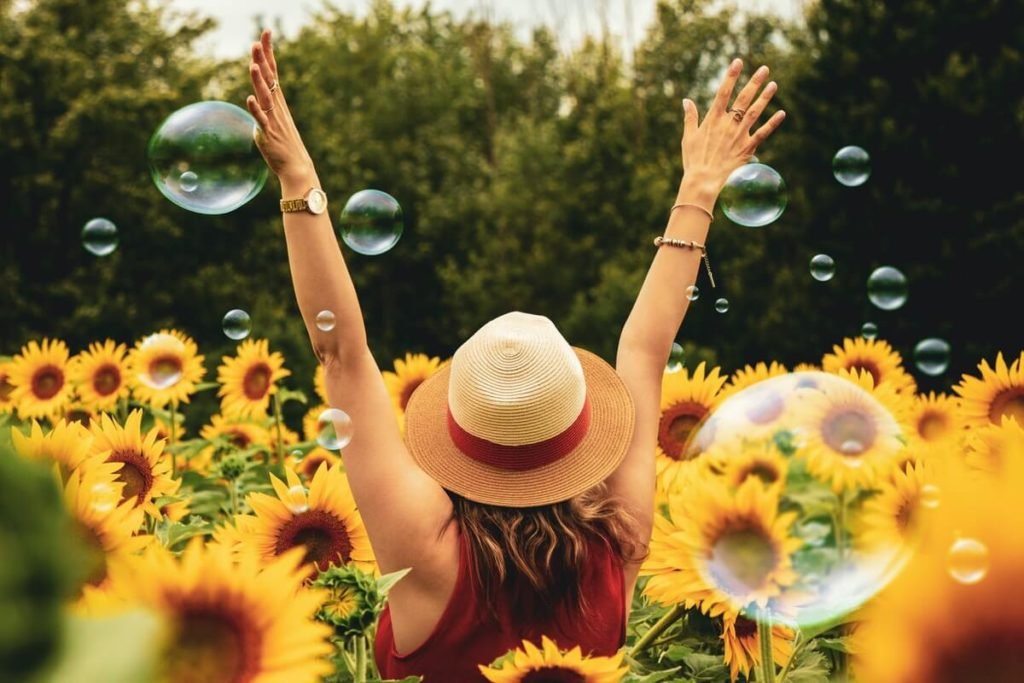 What are the best special occasions to celebrate on social media? Christmas, New Year, Valentine's Day, and Thanksgiving Day are some of the most popular occasions widely celebrated on any social media platform. Hence, if your brand is looking to launch a new product or make a product recall campaign, the best times to shoot them are during special occasions.
You can also create videos about limited summer promos, holiday sales, or best gifts to give to your parents on mother's day or father's day. The key is to know the hype and create an all-year marketing strategy for your brand.
Current Events
Current events aren't limited to wars, elections, and other political issues. On social media, the types of current events that audiences want to watch are about pop culture, new Netflix series, or any related content. Although, COVID-19 has been prevalent on TikTok videos, both serious and funny ones.
One good example of using current events for TikTok video content is The Washington Post's videos. The venerated newspaper has gone digital by turning its latest news into videos. By doing so, it has gained nearly 400,000 TikTok followers in just a short period. Netflix also uploads clips of its newly-released series or movies, highlighting the most intense part for a better catch.
Tutorials
How-to videos or tutorials are everywhere on YouTube, Instagram, Facebook, and most especially TikTok. If you're tired of watching 15 to 20-minute videos on YouTube, you can watch shorter versions on TikTok. The content even comes with creative styles, using music and other sound effects instead of purely talking.
The most popular tutorial videos on TikTok are how to pull up a Kardashian/Jenner make-up in just 1 minute, how to become fit with 3 simple habits, and how to remove your make-up in 5 easy steps. Some influencers also post content like the perfect morning routine, things to do before going to bed, and the perfect relaxation techniques during Sundays.
Educational TikTok Videos
Tired of answering educational modules and attending online classes? Create a variety in your schedule by watching educational videos on TikTok. Instead of knowing about the planets in 3 pages, you can learn more in just 3 minutes.
Educational TikTok videos also offer a wide variety of content, from engineering hacks to graphic designing, history tracing, and scientific facts. Some math wizzes also create content teaching students how to solve a problem with the simplest formula. Not to mention a lot of teenagers now know the longest word in the dictionary all because of TikTok.
Create Your TikTok Video Now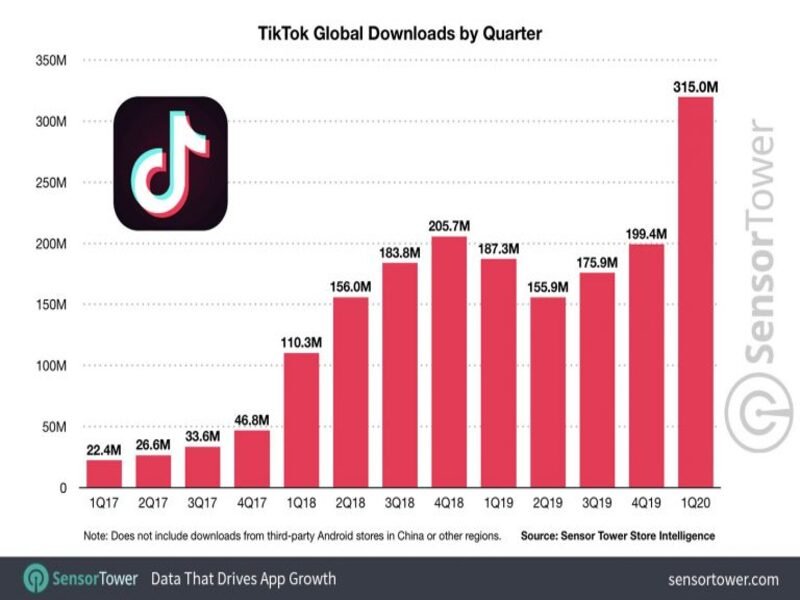 You may think that size doesn't matter, but it does on TikTok videos and other social media content. The right TikTok video size will make your content look professional and well-curated. Millions of videos are uploaded on the platform every day, and your video needs to stand out.
If you're looking for a TikTok video size converter, there are many options available on the internet. You can read more about video marketing in this post: "114 Video Marketing Statistics 2021: What Marketers Should Know."