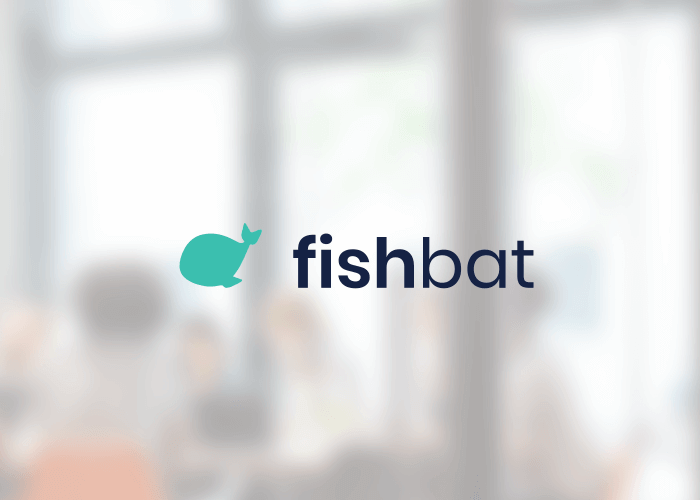 Fishbat is a full-service digital marketing agency with locations in New York and North Carolina. Founded in 2011, the team is made up of well-established digital marketing strategists, web developers, and SEO experts. They focus on building tailored digital marketing programs for global clients, delivering more leads and sales, and solving different operational challenges. 
Specifically, Fishbat offers the following services:
Search Engine Optimization

Email Marketing

Content Marketing

Social Media Management

Influencer Marketing

Branding

B2B Digital Marketing Programs

Website Design and Development

Online Rep Management
Aside from delivering custom digital marketing programs and SEO strategies, Fishbat also maintains a strong connection with clients. It creates realistic timelines to keep track of all projects and meet deadlines. The team also communicates with its partners consistently while delivering campaign analytics and reports. 
In a highly competitive digital world, there's no greater mission than to put your business in the best place. Fishbat might be the best solution for your brand development and asset creation.
The agency has performed effective digital marketing research and created successful social media marketing strategies for different clients across the globe, including:
Monster

Cohen's Fashion Optical

Allstate 

Huemor Designs

Spartan Race

Bellucci

Axle

Cassone

JLOFT

Ōra King

Tastefully Plated

WatermarkPointe 

Clarity Benefit Solutions

Markotsis & Lieberman, P.C. 

JMR Graphics

Assisi Animal Health

Pepsi

Cox Communications

Mattel 

GMIS (Global Manufacturing and Industrialisation Summit)
Being one of the top digital marketing agencies, Fishbat has received several accolades and recognitions, such as:
Clutch: Top Advertising & Marketing Agencies 2020

Clutch: Top Branding Agencies 2020

Clutch: Top Social Media Agencies 2020

Clutch: Top SEO Companies 2020

UpCity: Top SEO Agencies 2019

UpCity: Top Digital Marketing Agencies 2019

UpCity: Top Social Media Agencies 2019

UpCity: Top Local Marketing Agencies 2019

UpCity: Top Email Marketing Agencies 2019

Official Member of Forbes' Agency Council
"Fishbat is the real deal. They've created clear publication schedules and fulfilled promises to their partner. Our company has also seen a 25% increase in our organic sales traffic and 9% in sales. No need to work with a lot of snake oil SEO companies when you have Fishbat on the market."
-Jeff Gapinski, Co-Founder of Huemor Designs
"Fishbat is honest and truly helpful. They implement satisfactory digital marketing initiatives and provide valuable expertise. The team also maintains an effective timeline and quickly produces results. There's no other agency that can guarantee you a productive partnership than Fishbat."
-Director of Ground Transportation Company
"Fishbat is the best partner. They communicate well and take our comments into account. The team has also improved our website, SEO strategies, and lead generation on LinkedIn. Above all, they have no problems meeting deadlines and are truly an attentive partner who cares so much about your projects."
-Douglas Lieberman, Co-Founder of Markotsis & Lieberman, P.C. 
Fishbat is a certified partner of UpCity, a company that connects businesses to service providers. 
Aside from receiving multiple awards, Fishbat has also been featured in renowned media companies and publications, including:
PR Newswire

Forbes

Business Insider

Greentech Media 
Fishbat has delivered first-rate services to various clients in different industries. Its projects include creating content, developing digital marketing programs, and implementing SEO strategies for Bellucci, Clarity Benefit Solutions, and Monster.
Bellucci
Service Offered: Content Marketing
Bellucci is a well-established olive oil brand in Europe that aimed to reach and drive awareness in the United States marketplace. To achieve its goal, Fishbat started a location-based digital marketing program and created limited sampling campaigns to control costs. 
Despite having a low-budget content marketing campaign, Bellucci was successful in its mission. The brand reached seven major chains in the first six months and sold 31,000 products throughout the campaign period. 
Clarity Benefit Solutions
Service Offered: B2B Digital Marketing Programs
Clarity Benefit Solutions is a world-class customer service company that seeks to make the right connections in the HR space, including insurance advisers and brokers. The company also aims to create engaging content via LinkedIn.
To reach its target, Fishbat incorporated its B2B strategy, provided valuable information to people in the HR space, and created engaging conversations with HR professionals via LinkedIn. As a result, Clarity Benefit Solutions received a 17% close rate, 26% year-over-year revenue increase, and 20-25 qualified leads per month.
Monster
Service Offered: Search Engine Optimization 
Monster is a global employment website that lost a majority of its traffic because of Google penalties. It needed to develop a new strategy to drive website traffic and increase its rankings on Google search results. 
To help solve its problems, Fishbat reversed all the changes made on Monster's website. They identified all external and internal issues causing the penalty, improved the onsite SEO, and created relevant and valuable content to reestablish rankings. 
The solution was deemed successful as Fishbat restored the majority of critical rankings in just eight months. Monster's website traffic has also increased significantly, and its revenue grew to 400%.