Metric Theory is a digital marketing agency and advertising company based in San Francisco, California, United States. It was founded in 2012 and has satellite offices in New York City, Orange County, Denver, and Salt Lake City. With more than 100 creative team members and developers, the agency has developed specialized marketing strategies and unique advertising campaigns for over 500 clients around the world. 
Its services include:
Paid social campaigns

Search engine marketing

Product feed management

Shopping ads

Programmatic services

Amazon marketing 

Digital video production

Ad creative

Mobile app advertising

Affiliate marketing

Display and remarketing

Conversion optimization
Metric Theory works with businesses of all sizes and shapes, including B2B technology companies, consumer app businesses, large e-commerce sites, direct-to-consumer brands, and fast-growing startups. The agency is committed to growth and conversions, producing an average of 56% growth and more than seven million conversions for different clients annually. 
If you're looking to put your business into the industry limelight, Metric Theory might be the missing puzzle piece to your marketing and advertising efforts. 
The agency has driven positive results and helped various companies around the globe reach their marketing and company goals. Some of its clients include:
GoFundMe

Too Faced

Carvana

Personal Capital

FabFitFun

Optimizely

Zenefits

Lyft

Winc

Tradesy

TriNet

Zuora

Wild One

Beautycounter

The Walking Company

Medical Guardian

Planview

Seattle Coffee Gear

Lacrosse Unlimited

Ben Bridge Jeweler 
Metric Theory has received several accolades and recognitions, such as:
2015 Ad Age's #1 Best Place to Work

2017 Entrepreneur Magazine's Top Company Culture Award

2018 Inc. 5000 List

2019 Inc. Best Workplaces 

2019 Search Engine Land's SEM Agency of the Year

2019 Finalist in Digiday's Worklife Awards

2019 Big Winner in the US Search Awards

2019 Adweek 100: Fastest Growing Agencies List

2020 Denver Business Journal's Best Places to Work List

2020 San Francisco Business Times and Silicon Valley Business Journal's Best Places to Work List

2020 Winner in The Drum's Digital Advertising Awards US

2020 Highly Commended Finalist in The Drum's Search Awards

Facebook's Premium Marketing Partner

Microsoft Bing's Rising Star of the Year Award
"We've always wanted new user growth and increased per-user revenue to come together. It seems impossible, and most digital marketing agencies don't do that. But to our surprise, Metric Theory made our vision a reality." 
-Jesse Boland, Head of Growth Marketing in GoFundMe
"Metric Theory is a full-service agency committed to our company and marketing goals. They just didn't meet our expectations—they literally blew them out of the water. One of the best things about this agency is they always look at the bigger picture—they just don't plainly stop at your conversion goals."
-Brianne Farrar, Director of Growth Marketing in Periscope Data
"Metric Theory's efforts have really impacted our business. They've managed to reduce our cost per acquisition 5x while gaining successful engagements and trying out different ideas. Their team is also very open to anything—they're highly adaptable, communicative, and accessible."
-VP of E-Commerce in 3D Art Company
Aside from being an award-winning digital marketing agency, Metric Theory has also been featured in renowned media companies and publications, including:
Ad Age

Entrepreneur Magazine

Inc. Magazine

Forbes

Digiday

Adweek

Denver Business Journal

San Francisco Business Times

Silicon Valley Business Journal

The Drum
Metric Theory has created high-converting campaigns for various companies in the e-commerce, SaaS, and retail industries. Its works include providing high-quality marketing services for HoMedics, Workday Adaptive Planning, and Hill House Home.
HoMedics
Industry: E-commerce
Service/s Offered: Amazon Marketing, Paid Social Campaigns, Shopping Ads
HoMedics is a wellness brand popular for its relaxation and massage products, helping people practice self-care at home. The company was aiming to launch its new product line for phone sanitization, UV-CLEAN. As such, its goals were to reach a large audience and achieve high sales and revenue. 
To achieve HoMedics' goals, Metric Theory maximized the company's brand awareness and increased revenue through Amazon brand and competition management, social audience and messaging updates, Amazon video ads and brand pages, and piloting Google shopping automation. 
The campaign was deemed successful, producing a 57% increase in HoMedics' Facebook revenue, 265% increase in shopping ads revenue, and over 300% increase in Amazon traffic.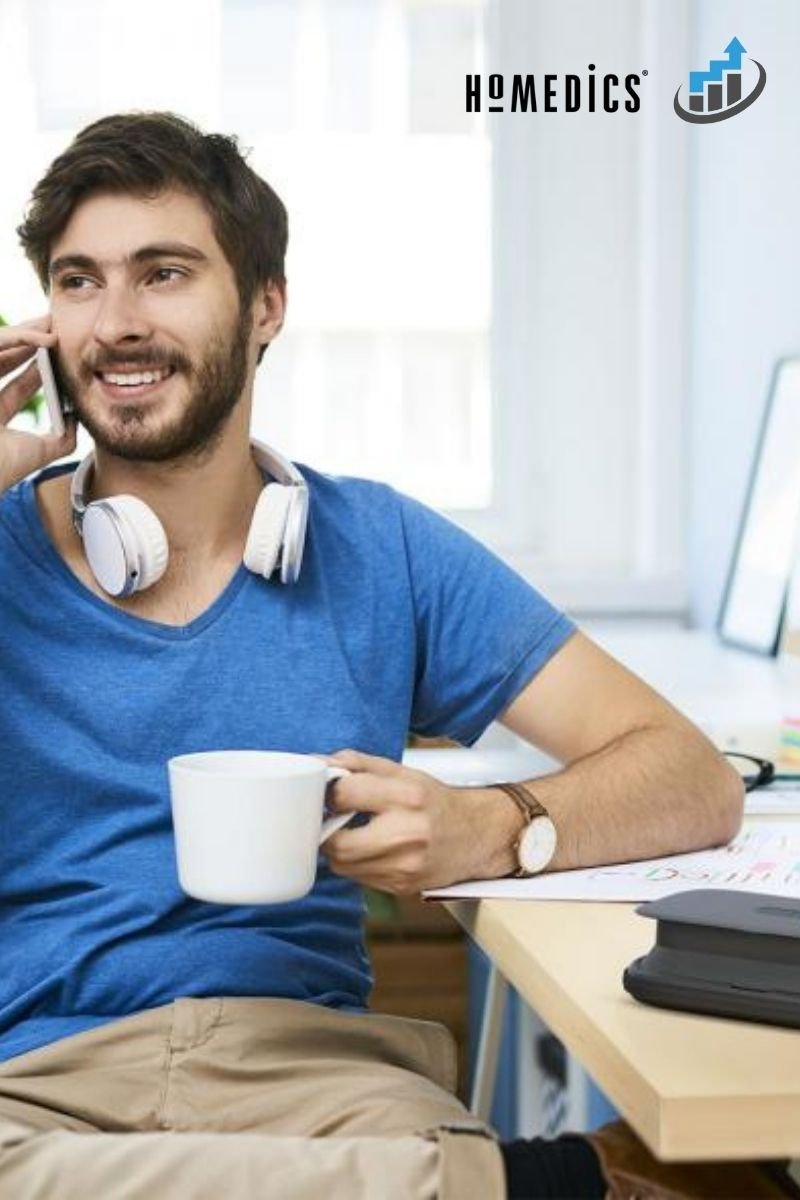 Workday Adaptive Planning 
Industry: Software as a Service (SaaS)
Service/s Offered: Ad Creative, Lead Generation, Display and Remarketing
Workday Adaptive Planning is a SaaS company that helps businesses plan, budget, and forecast for better and faster decision-making. It was seeking to grow its qualified leads across LinkedIn, Facebook ads, and search engines to update its enterprise strategy.
To reach Workday's objectives, Metric Theory performed CRM data integration, lead stage remarketing, and AI-based optimizations. As a result, Workday received a 107% increase in its marketing qualified leads (MQLs), 92% increase in sales qualified leads (SQLs), and 49% decrease in cost per MQL. 
Hill House Home
Industry: Retail
Service/s Offered: Digital Video Production, Ad Creative, Paid Social Campaigns
Hill House Home is a digital-first lifestyle brand that provides comfortable and stylish bedding, accessories, and loungewear. The company was targeting to scale a new customer acquisition to increase its following of brand advocates. 
To attain Hill House Home's targets, Metric Theory developed unique ad creative concepts (native-feeling video) and strategized new audience discovery techniques to find more brand loyalists. The agency also scaled successful strategies (Facebook feed ads) to keep reaching new customers.  
The campaign ended successfully, with Hill House Home gaining a 250% increase in new customers, 80% higher ad engagement, and 261% increase in revenue.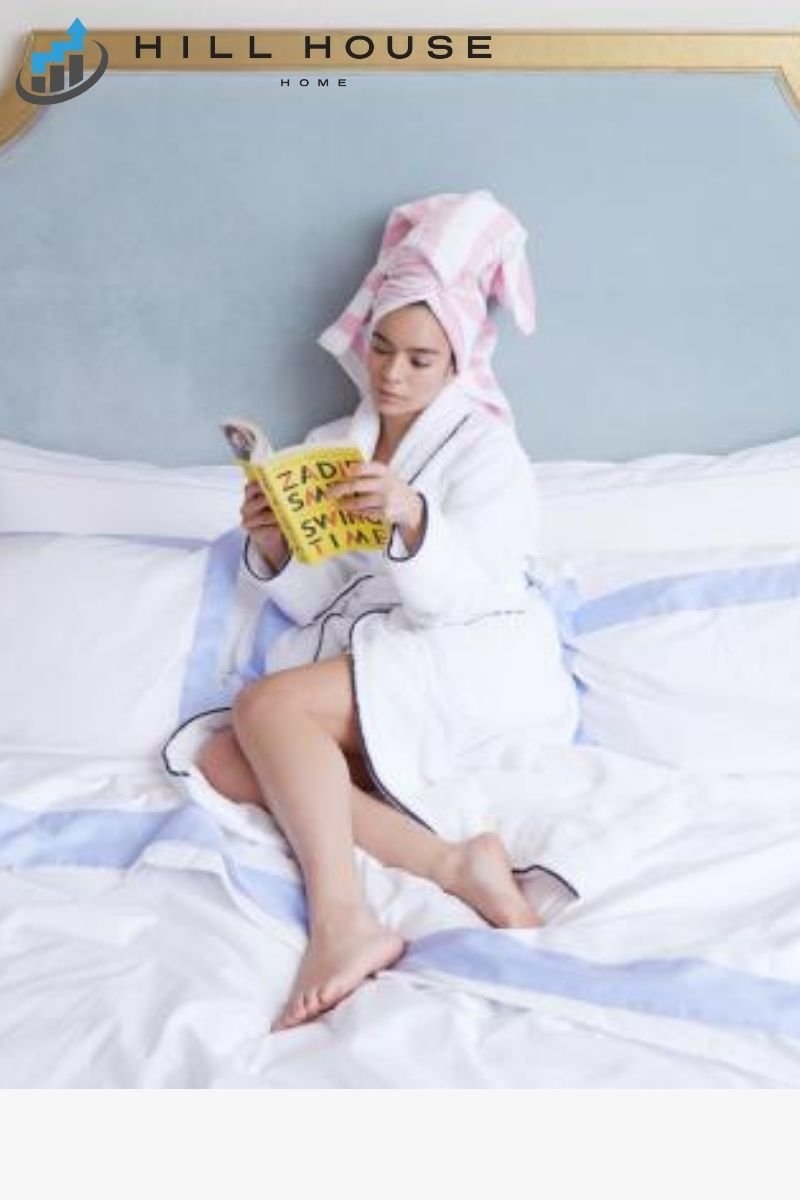 metrictheory@metrictheory.com