A funny PFP is a surefire way to grab somebody's attention but is that the only purpose of these rampant humorous profile pictures? Before hopping on the bandwagon of funny PFPs, make sure to read this article first!
Funny PFP: What is It, and Why is It Popular?
Good humor always puts people at ease, and you can let your humorous personality shine through a funny PFP. But what makes a PFP funny? There are several ways to use a funny profile picture for various purposes. Whether you are trying to add humor to your personal social media account or striving to market your brand or business, using a funny profile picture is a wonderful option.
Without further ado, let's dive right in!
What is PFP?
PFP stands for a profile picture, and a profile picture refers to an image that represents a social media account's owner. Ideally, profile pictures help social media users identify and follow other users. In addition, profile pictures are very important in online conversations because they give readers an idea of who a message sender is without showing the sender's complete name. 
You can use whatever profile picture you like, but professional headshots are the most common. When social media was only starting, users often put images of themselves as their PFP. However, times have evolved, and you can now use a random photo for a PFP, and almost nobody's going to judge you for that—take a funny PFP, for example.
Furthermore, you can use your profile picture to reflect your current mood. Hence, if you are in love, you can put a photo of you and your beau or a funny PFP if you're feeling silly. 
What is The Purpose of a Funny PFP?
The purpose of a funny PFP is quite simple: invoke humor and grab attention. You may use a funny profile picture to sprinkle a good amount of personality and fun into your social media profile (pro tip: don't use it on LinkedIn). There are myriad ways to use a funny profile picture; you only have to do it appropriately.
Aside from creating humor, a funny PFP is also used to grab someone's attention. Millions of people are on social media every day; hence, you need to know how to catch the attention of your target audience. One effective way to do it is by using a funny PFP.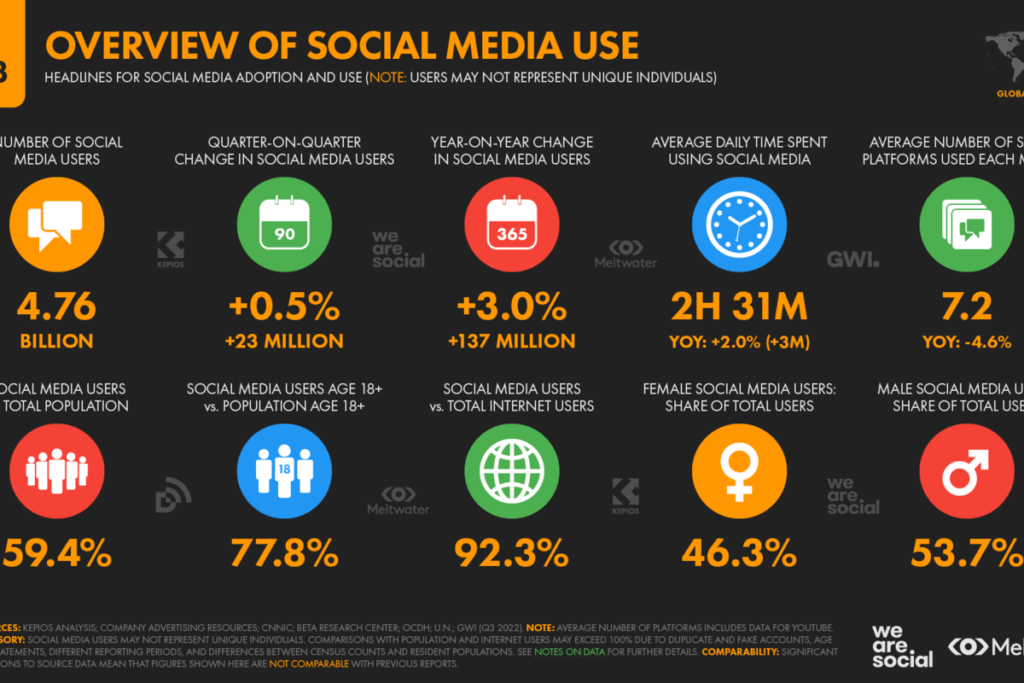 Funny profile pictures spice up your online presence. We will show you a few examples of funny PFPs to give you a concrete idea of what these pictures may look like.
What are Funny PFP Examples?
Funny profile pics bring life to your social media account. So, if you're considering using a funny PFP for school or Discord purposes, you may choose from this list:
Funny PFP for School
A number of schools using online platforms mandate their students and staff to upload profile pictures. However, it doesn't mean students can't have fun with their profile pictures! So, we present to you several school-appropriate funny PFPs.
1. Blonde Boy Meme
You can use this popular meme as a profile picture to humorously indicate that you are paying close attention to the lesson discussion.
2. Confused Emoji
This funny emoji profile picture is great for expressing your feelings when losing track of the class discussion.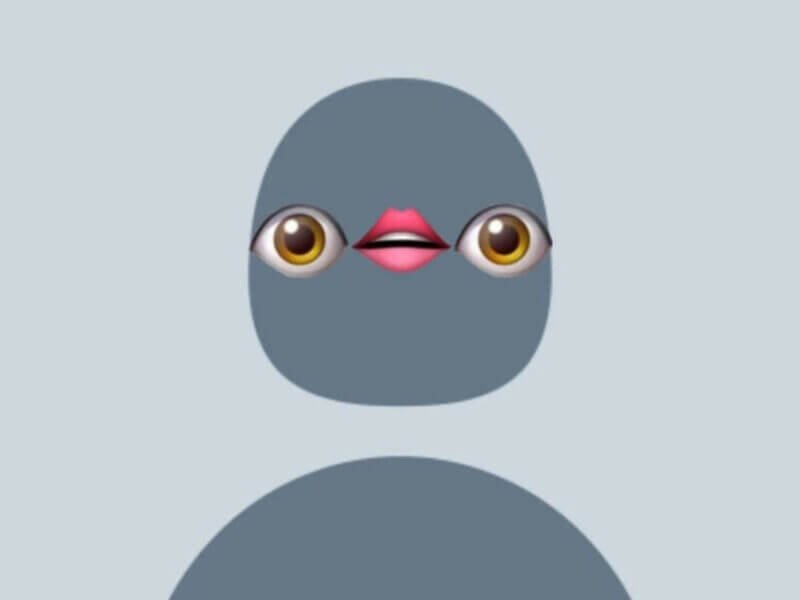 3. Awkward Monkey Meme
If you feel like your class discussions are often awkward or your teacher gives out awkward statements or jokes, the funny PFP is perfect.
4. Crying Squidward Mirror Selfie
Oh yes! This funny PFP is spot on, the best PFP of choice for all confused and tired students.
5. Caveman Spongebob
The most popular Bikini Bottom character, who flawlessly depicts confused and panicking students, concludes this list. So, if you can relate to Spongebob in this meme, then, by all means, feel free to use this as your funny PFP.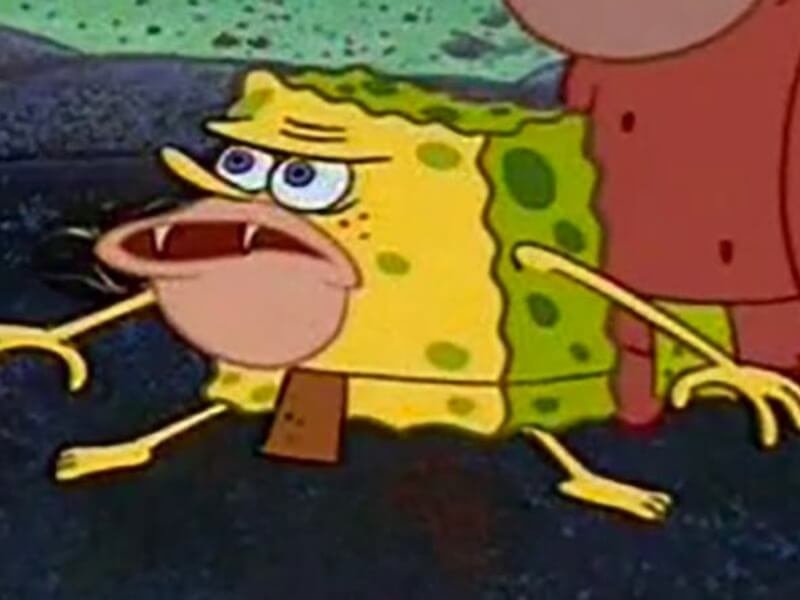 Funny PFP for Discord
A funny Discord PFP will make chatting with other users more relaxed. Here are our top three funny Discord profile pictures:
1. Mariah Carey in Sunglasses
If you hate people who shove their opinion in other people's throats, roast them using this funny PFP.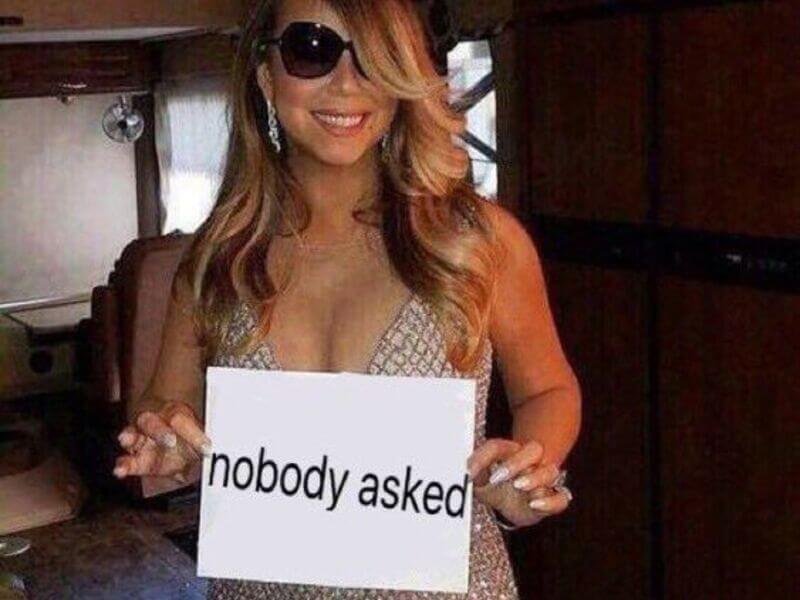 2. Jake The Dog
This funny PFP is for everyone on Discord who only likes to sip piping hot tea all the time.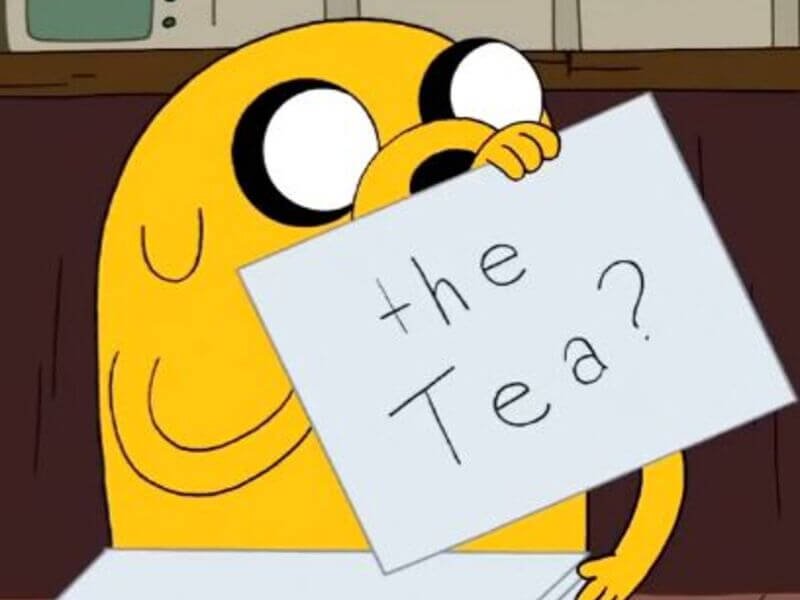 3. El Risitas Meme
The El Risitas meme is a classic. Are you the type to laugh boisterously? This funny PFP's got you covered!
These funny PFPs are just examples of what you can use. You can still browse for so many more options on the internet. You can even create one if you like. So, don't limit yourself to the ones on this list.
Why are Funny PFPs Popular?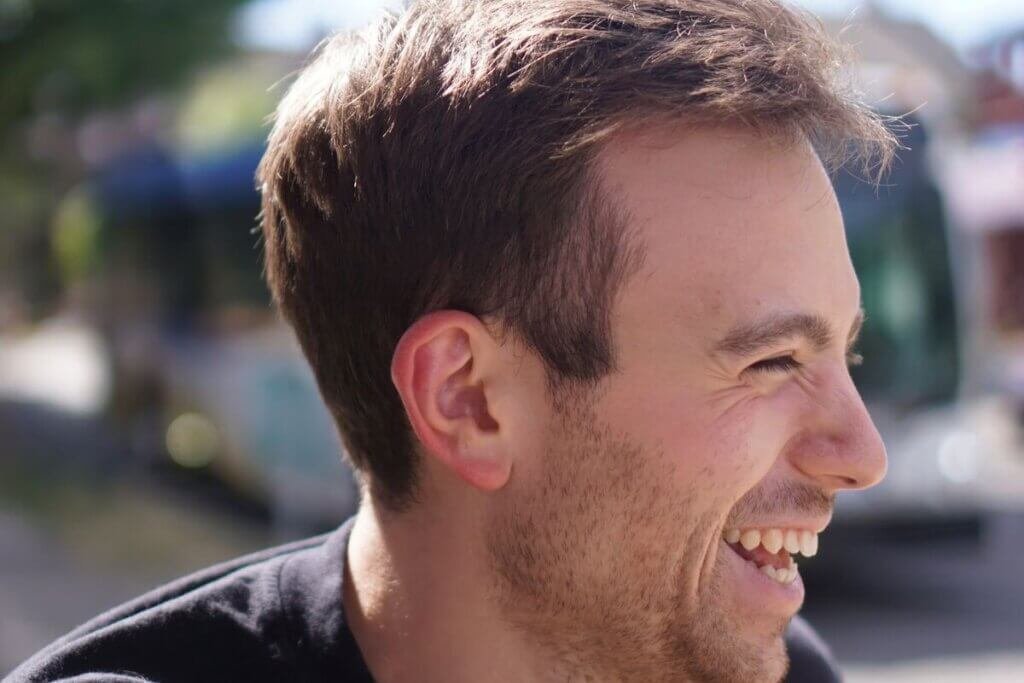 For some people, funny PFP will come off as inappropriate, mocking, or unprofessional. However, funny PFPs and funny memes are so popular right now. But for what reason?
For some people, funny PFP will come off as inappropriate, mocking, or unprofessional. However, funny PFPs and memes are so popular right now. But for what reason?
To Give A Good Laugh
For one, people always love a good laugh! A funny PFP is nothing more than just evoking a hearty laugh, especially when the Covid-19 pandemic was at an all-time high. A funny PFP can surely brighten somebody's day. Who knows, you have a hurting or worried follower, and their mood lightens up when they come across your funny PFP.
To Start A Conversation
Another reason why funny profile pictures are currently so popular is you can use them to start a conversation with someone. If somebody sees your funny PFP, they might want to start a conversation to appreciate your humor.
To Break The Ice
You can also use your funny PFP to break the ice or ease tension. If you are chatting with somebody on Facebook or other platforms and find that your nerves are wracking, you can use your humorous profile picture to break the tension and get that person laughing out loud.
How Important Are Profile Pictures?
While first impressions don't always last, a good profile picture may make a lasting impression. Hence, you mustn't ignore your profile picture's quality, especially if you are a brand owner or a marketer managing a brand's social media account. Maintaining high-quality profile pictures on all social media accounts will benefit you and your brand.
High-quality profile pictures can include a funny PFP only if it suits your brand. A great PFP, as mentioned previously, will reflect your personality. Your followers won't want to see a pixelated, low-resolution profile picture, will they? An inappropriate or unpleasant profile picture might veer people away from your account instead of drawing them, and that's horrifying for brands and marketers (or recruiters, if you're a job-seeker).
If you never thought much about the significance of your profile picture, you must now. Whether you realize it or not, your profile picture is a part of your brand's selling point. It also pays to remember that an impressive profile picture goes beyond your photo's resolution.
Always assume that first-time visitors know nothing about you. Thus, allow them to see a glimpse of you or your brand based on your profile picture. Again, use a funny PFP all you want, but make sure that if you do it, the brand you are representing is also goofy or comedic.
Additionally, also try to change your profile pictures from time to time to showcase changes or upgrades. If you've changed your hair color, update your profile picture, that way, your followers won't be shocked if they see you in person. Or, if your brand changes its logo or a new marketing campaign is coming up, it's good to inform your followers about it via your PFP.
Aside from a good profile picture, an optimization tool is useful for your brand's social media accounts. Learn more about it in this SharpSpring review.
How Do You Nail Your Social Media PFP?
You might only enjoy looking at funny PFPs but don't want to use one—that's fine. Whatever works for you and your followers is the best option. If a professional-looking PFP is best for your brand, then take heed of these helpful tips: 
1. Reveal Your Face
If your personal branding exudes professionalism, make it a point to reveal your face. For example, if you are a lawyer and want to gain more reach to earn more clients, you need to show your face on your profile picture because this would give off a professional vibe. It would be best if you got people to trust you, and revealing your face is one of the great indications that you are reliable because you have nothing to hide from the public eye.
Sure, you love your dogs, cats, or babies. But your professional social media account is not the best place to put them as your PFP. Stick with using your face.
2. Frame Your Picture Properly
We see a lot of PFPs where headshots are far too zoomed in, or the person is too close to the camera, while others are too far back. Hence, it is best that you frame yourself properly within the shot so your followers or visitors can see more of you and a bit of your background. Allow your followers to see enough of your face without crowding the camera. 
3. Utilize Contrasting Colors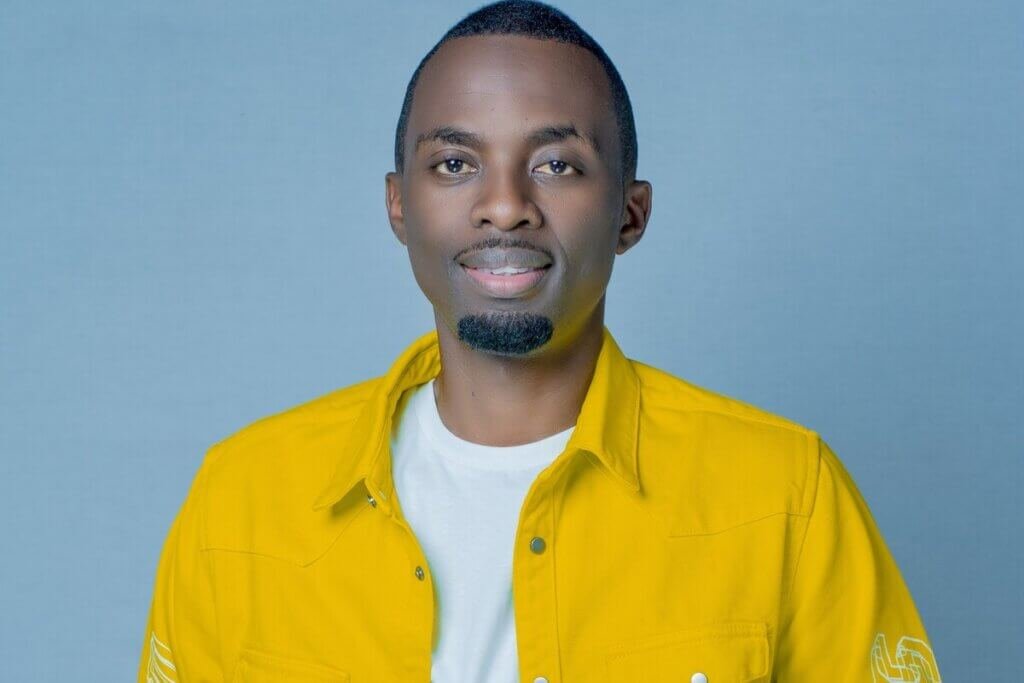 Typically, social media users don't linger on a single profile, and social streams move quickly. Using contrasting colors is a sure way to stand out. Most social media colors are cool, like blue and white, so try putting on warm-colored clothing on your profile picture to stand out. Aside from that, ensure you don't blend in with your background. A great color to wear on your PFP includes red, orange, and yellow. 
4. Put A Simple Background
To stand out, take your photo against a simple background. The focus should be your image, so avoid busy or cluttered backgrounds because it takes the focus away from you. You can also put a plain, contrasting color as your background to stand out. 
5. Incorporate Your Brand
If you are a brand owner, it also pays to incorporate your brand on your personal account's PFP. Here are different ways to do it:
Place your brand's colors in the background.
Wear clothing that screams your brand's colors.
Insert a mini version of your brand's logo if it fits.
Remember, don't use your brand's logo on your personal account unless you want to convert it into a business account.
Another way to keep your brand running, aside from incorporating it on your personal socials, is by using a reliable tool. Check out more about it in this Kontentino review.
Funny PFP can blow your account
There is definitely nothing wrong with using a funny PFP on your Facebook, Twitter, TikTok, or Instagram account. Just make sure that it represents your personal branding or your business. Funny PFPs can catch the attention of your followers or target audience, so don't be afraid to try them out.
Now that you know what a funny PFP is, learn more about funny memes in this article on "Funny Memes: What are They and Why are They Popular?"