Thanks to advances in technology, it seems like the pace of life is just keeps getting faster and more hectic with each passing year. On the business side, we observe that marketing trends are highly-evolving with the emergence of Facebook ads, vlogging, and Twitter. Due to these constant changes in the business realm, marketers find themselves scrambling for the next best advertising strategy that will get their brand the exposure it needs. 
Choosing the marketing method to employ might be tough, but one strategy that is worth exploring for businesses of all sizes is Instagram influencer marketing. This method has helped many companies skyrocket their traffic and sales overnight–it's that powerful. In fact, a report by Influencer Marketing Hub dubbed influencer marketing as "marketing's next big thing." To those who are entirely new to this buzzword, a clear definition of what an "influencer" is must first be established.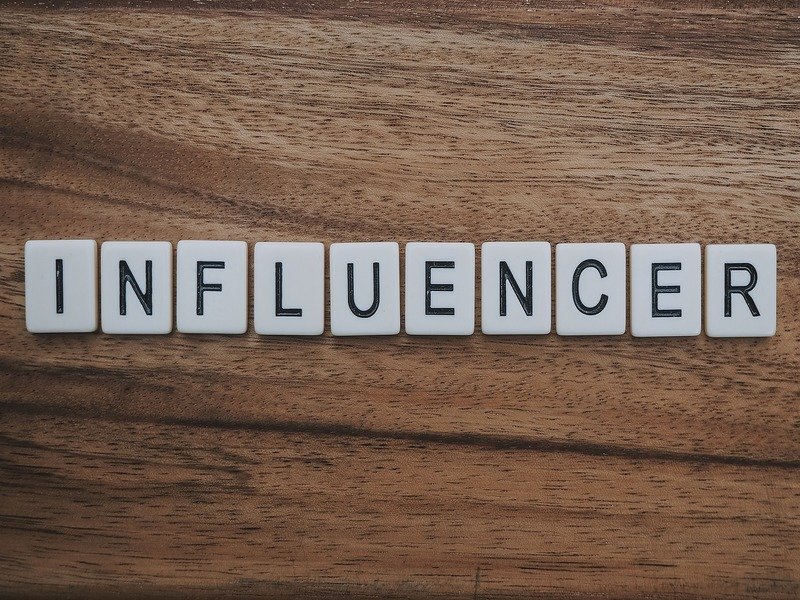 How Powerful is Instagram Influencer Marketing?
Instagram influencer marketing, despite its obvious efficacy, has yet to realize its full potential. That being said, it's only a matter of time before marketers flock to this new marketing methodology. If you are a business owner who is considering trying your hand at Instagram influencer marketing, well you came to the right place. We have compiled in this article practically everything you need to know to better understand how powerful is Instagram influencer marketing. By the time you're through with this reading, you should be able to decide if this marketing method is the one for you.
What Is An Influencer?
An influencer, at times referred to as a blogger or content creator, is an individual who is considered a trusted resource with a significantly engaged audience on social media. This person often shares opinions and information on different topics, such as the products they patronize or services they recommend. They often use various channels to get their message out, including social media, a website, or a blog. Because of this individual's perceived authority, knowledge, position, or relationship with his or her followers, he or she can greatly influence their purchasing decisions. This is why brands love collaborating with social media influencers; they have the power to convince their audience to buy the products they promote or avail of the services they endorse. 
Despite the numerous controversies attached to it–privacy invasion, fake news, hacking–the world continues to embrace the importance of social media in our daily lives. Digital activity around the globe is rapidly increasing, with a million new people going online every day. In fact, a whopping 3.5 billion people are now social media users, which is 45% of the world's population, according to a 2019 report by We Are Social. With a scope as vast as this, it's no surprise that brands are employing the power of influencers as social relationship assets, which will help them actualize their marketing objectives.
Who are genuine Instagram influencers?
Some Instagram accounts may look like real influencers due to their high number of followers, but some of them might actually not have a loyal following or any influence at all. A bulk of their audience are "ghost followers" or paid fake accounts. Bots exist, and its job is to give out likes and comments on the users' behalves. Luckily, these fraud accounts are easy to spot. Generic comments such as "Love this!" or "Awesome shot!" are most likely generated by bots. When these are the only interactions on an influencer's post, they probably don't hold any influence at all.
What is Influencer Marketing?
Influencer marketing involves a brand partnering with a social media influencer to promote one of its products or services. As modish as it sounds, you'll be surprised to know that this concept has been around for centuries. The idea of using an individual's celebrity and credibility to help persuade customers to try products and services has been a component of the marketer's toolkit since the 18th century, according to an article published by Convince and Convert. Josiah Wedgwood, remembered today as the "Father of English Potters," founded the fine china, porcelain, and luxury accessories manufacturer, Wedgwood, in 1759. To boost his pottery sales, he used endorsements from members of the Royal family, including Queen Charlotte.
The Queen loved the set of cream-colored earthenware he created for her so much that Wedgwood was granted permission to call himself "Potter to Her Majesty." He even termed his cream wares the "Queen's Ware." Having provided service to a persona as powerful as the Queen, more and more prominent people commissioned Wedgwood to create wares for them. This cemented Wedgwood's reputation as a potter to the Royal Families and Heads of State during the time. 
Modern influencer marketing maintains the same premise and primary mechanics; the only thing that has changed is the number of people who are considered "influential" in this day and age, where technology is one of the central drivers of business growth. Further, because of advances in technology, we now have the means to produce actual data that will help us measure the impact and results of influencer marketing. 
How Successful is Influencer Marketing?
Influencer marketing has become a popular strategy among many brands because of its proven success, according to new research released by MediaKix.
80% of marketers find influencer marketing to be an effective tactic. As seen in the chart below, almost half of marketers (45%) said they find this practice effective, while 35% said they find it very effective. In contrast, only 5% said it was an ineffective tactic, while 15% remained neutral on the topic. 
How Effective is Influencer Marketing?
[wpcharts type="barchart" max="50″ legend="false" titles="Very effective, Effective, Neutral, Ineffective, Very ineffective" values="35, 45, 15, 5, 0″]https://mediakix.com
In the chart below, 70% of marketers said that influencer marketing beats other marketing sources when it comes to driving quality customers and traffic to their website or page. When a customer encounters an influencer promoting a particular product or service, there is a strong likelihood that this user will click on the advertisement and land on the website with the intent of purchasing. Individuals are persuaded to buy products or avail of services when they've read a social media post or blog that highlights its benefits. The key element here is trust; a person trusts a product when a credible influencer endorses it. 
Another benefit of influencer marketing is increased social media following. If a person lands on your page but doesn't make a purchase, he or she will most probably follow you on your social media accounts when they like the look of your brand. This allows marketers to run nurture campaigns via social media, increasing the chances of conversion over time. 
Furthermore, 89% of marketers said that influencer marketing offers a return on investment (ROI) that is comparable to or better than other marketing sources. Only 10% said it is worse, and a small 1% said it is much worse. These numbers prove that a majority of marketers are happy with their influencer marketing results.
Compared to Other Channels, ROI From Influencer Marketing Is…
[wpcharts type="barchart" max="50″ legend="false" titles="Much better, Better, Comparable, Worse, Much worse" values="14, 34, 41, 10, 1″]https://mediakix.com
Simply doing influencer marketing is not enough; you have to know how to do it right. Businesses must pick the right people to collaborate with and promote the best products and services they have to a suitable audience so that their campaign will yield the best results.
Does Instagram Influencer Marketing Work?
Out of all the influencer marketing channels, Instagram is the most popular. The world-famous photo-sharing application has been continually evolving since it was launched in October 2010. What began as a simple platform where users can post their photos became an app packed with features, such as stories, IGTV, and shoppable posts. 
Why is Instagram so powerful when it comes to marketing? If you're an Instagram user yourself, you've probably encountered influencers promoting brands and products in their accounts. Due to its massive reach, Instagram is the marketer's platform of choice. As of January 2020, the app boasts of over 1 billion active users monthly, with more than 500,000 of them active every day, according to a report by Omnicore Agency. In the United States alone, there are 120.7 million registered users. Instagram influencer marketing also yields a high engagement rate. According to a report by TrackMaven, the platform has the most average interactions per post per 1,000 followers. With these impressive numbers, it's no surprise that social media influencers use Instagram as their primary platform. A report by InfluencerDB revealed that 39% of all Instagram accounts are active influencers, which is more than 500,000 of its total global users.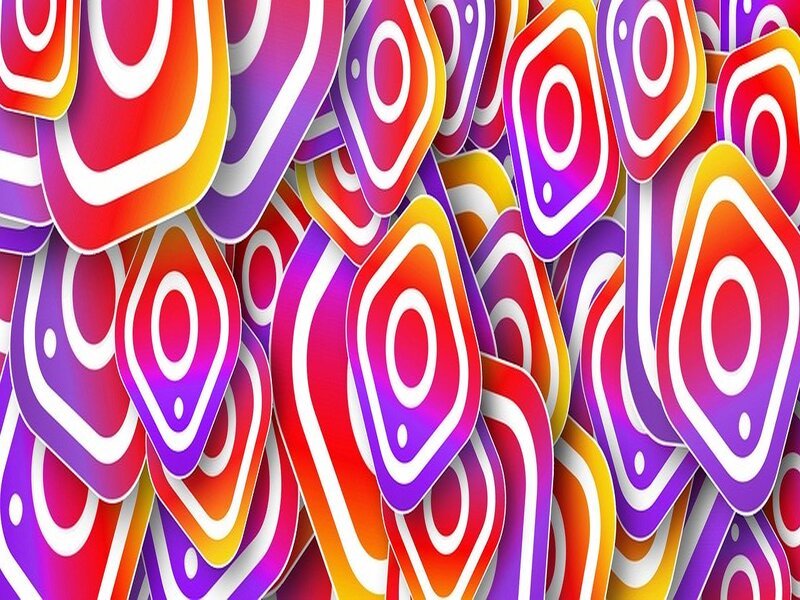 In fact, active users take to Instagram to be influenced. A report by Facebook Business revealed that shoppers actually use the platform to gain insight into what is trending. Consumers first research the product on Instagram before deciding if they will make a purchase or not. Instagrammers also use the app as a means to seek inspiration from the brands and people they follow. While shopping, they can directly message their friends to ask for their opinions. And once a purchase is made, some people like to show off their new gear by posting photos or stories on Instagram. Often, they tag the brand where they shopped from. This means that aside from awareness, this marketing channel also drives sales and advocacy.
Furthermore, brands can make a good impression on potential customers by simply being on the platform. Users surveyed say that they perceive a brand as popular, creative, entertaining, and relevant when they are on Instagram. This means that marketers should harness the benefits offered by this platform and make sure that they have built a strong presence in it so that their brands will attract more patrons. 
Is Instagram Influencer Marketing Effective?
From the data presented above, our answer is an astounding yes. Instagram influencer marketing is showing no signs of slowing, and according to multiple sources, it will grow more in the coming years. In fact, marketers are spending a significant amount of their budgets on sponsored posts on Instagram. In 2018, over 2.6 million sponsored Instagram posts were created, according to data from Buzzoole Insights. With its high number of users, it's no surprise that it has become the most popular marketing platform in the world, with a majority of brands running influencer marketing on Instagram.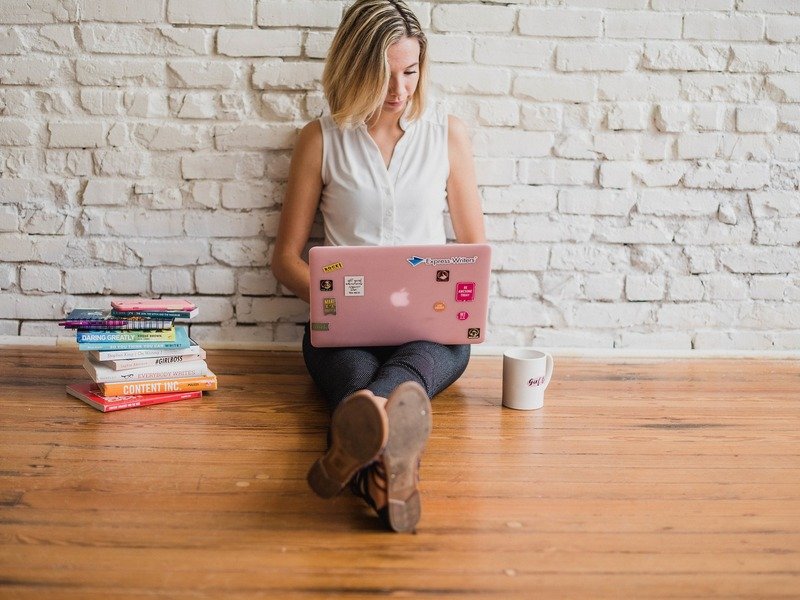 As new marketing strategies are emerging all the time, so are the approaches and tactics for using them. Living in the digital age means that people are more exposed to content more than ever, so it's essential for marketers to continually step up and make sure that they stand out from their competitors. First and foremost, advertising must not appear too salesy; it must appeal to the emotions of its viewers. That's precisely what Instagram influencer marketing can offer to brands all over the world. Using this marketing channel, businesses can deliver their message to customers without coming off as desperate, which is every marketer's dream. That alone makes this platform and method extremely effective.