Influencer Collaboration: Ideas, Types, and Examples
The words branding and influencers usually belong in the same sentence. As influencers gather more and more followers by the second, more brands want to partner with them to promote their message. More often than not, influencer collaborations yield successful results, leading to more successful campaigns and wider audience reach in the future.
Influencer Collaboration Types, Ideas, and Examples
Collaborating with influencers always seems like a natural step for any brand. After all, a large online following is guaranteed to pique the interest of any customer. However, influencer-led campaigns aren't always foolproof. Some of them come through, while most don't bring in the expected return on investment.
There are factors to consider when giving an influencer collaboration meaning. To avoid collaboration mishaps, brand owners should have a clear end goal. And choosing the right influencers is the first step to reaching such goals. Below are some basic pointers owners need to know before partnering with influencers.
How do Influencers Collaborate With Brands?
Simply put, influencers are individuals who create content that influences their audience. These include social media posting, YouTube and TikTok videos, blog posts, and many more. Influencers build their reputation by being experts in their niche. They collaborate with brands to produce more content, which leads to gaining more followers. In doing so, they also promote the brand they partner with.
Partnerships all start with a conversation online or in person. Most influencers get in touch with brands online, considering the efficiency of social media. With Instagram being the most popular platform for influencers, it's most likely that they'll send a DM or direct message to potential partners. It's also the easiest way to get a brand owner's attention. 
Another way of pitching a collaboration is through email. Some brands create an influencer collaboration email solely for influencer campaigns. Emailing is also a more formal way of communication, and influencers get to include relevant images, videos, and portfolios.
How Much Does It Cost to Collaborate With Influencers?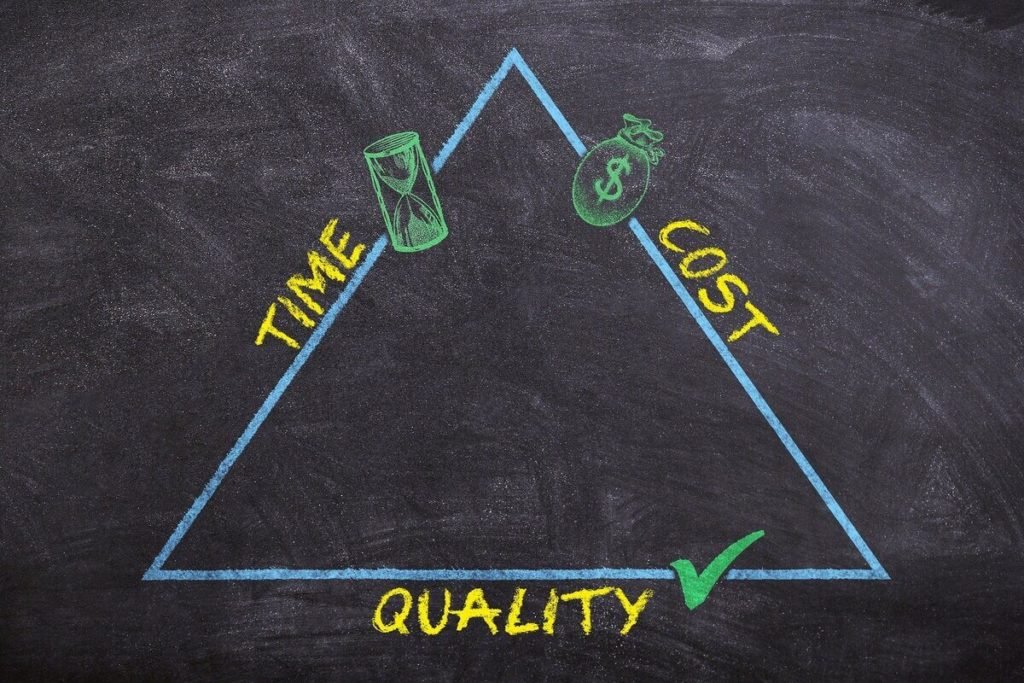 As a brand owner, you have to ask yourself: do influencers get paid for collaborations? The simple answer to this is yes. Aside from bringing in potential viewers, influencers do their content mostly on their own. It's only appropriate to give them compensation deserving of the quality of their work. 
There really is no fixed rate for influencers, and it differs for each brand on how they're willing to spend. Depending on the type of influencers you're going to work with, it may start from hundreds to thousands and even millions of dollars. Be it as it may, they don't always receive cash as remuneration. 
Sometimes, payment comes in the form of gifts, tokens, or exchange of products or services. Here are a few things to consider when thinking of how much it costs to partner with influencers:
Audience Reach
Influencers can be categorized according to the number of followers. These figures help in gauging how much brands are supposed to pay them. Understandably, influencers with more followers most likely receive higher pay for every post or campaign. Meanwhile, those with fewer followers get paid less or receive gifts and barter items in exchange for their services. Below is the estimated number of followers for each type of influencer:
Nano-influencers (1,000-10,000 followers)

Micro-influencers (10,000-50,000 followers)

Mid-tier influencers (50,000-500,000 followers)

Macro-influencers (500,000-1,000,000 followers)

Mega-influencers (1,000,000+ followers)
Platform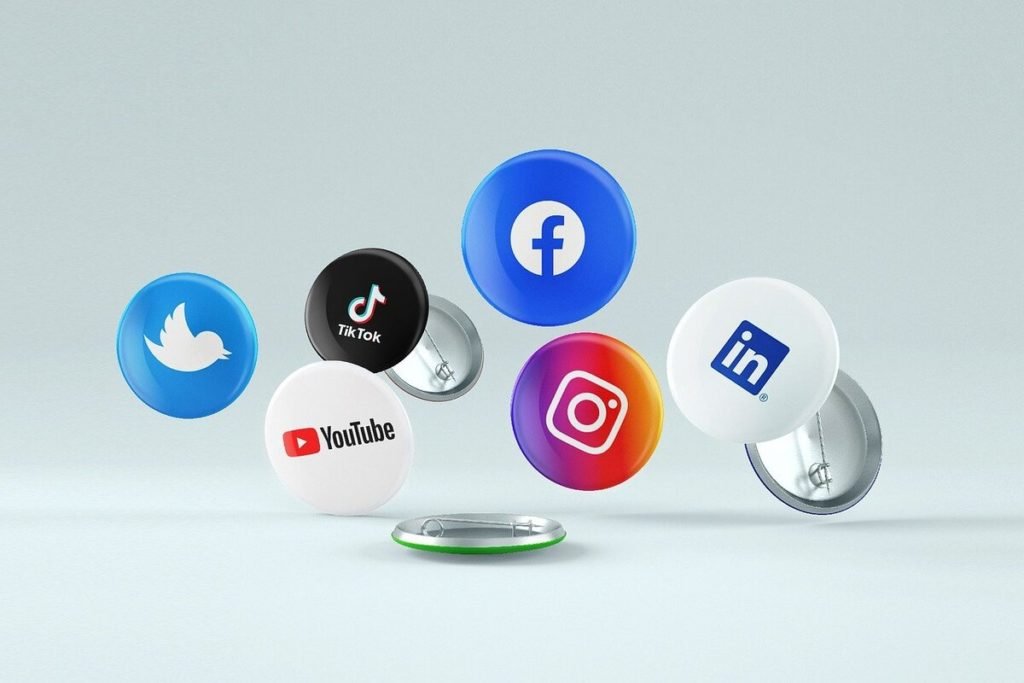 Social media platforms each have their own payment schemes. Choosing the right platform for marketing campaigns is very crucial as it affects how much brand owners are willing to pay their partner influencers. According to Influencer Marketing Hub, the following are the influencer rates based on a specific platform:
Instagram
Nano-influencers: $10–$100 per post

Micro-influencers: $100–$500 per post

Mid-tier influencers: $500–$5,000 per post

Macro-influencers: $5,000–$10,000 per post

Mega-influencers: $10,000+ per post

Celebrities: Varies and can cost millions
Facebook
Nano-influencers: $25–$250 per post

Micro-influencers: $250–$1,250 per post

Mid-tier influencers: $1,250–$12,500 per post

Macro-influencers: $12,500–$25,000 per post

Mega-influencers: $25,000+ per post
TikTok
Nano-influencers: $5–$25 per post

Micro-influencers: $25–$125 per post

Mid-tier influencers: $125–$1,250 per post

Macro-influencers: $1,250–$2,500 per post

Mega-influencers: $2,500+ per post
YouTube
Nano-influencers: $20–$200 per video

Micro-influencers: $200–$1,000 per video

Mid-tier influencers: $1,000–$10,000 per video

Macro-influencers: $10,000–$20,000 per post

Mega-influencers: $20,000+ per post
Twitter
Nano-influencers: $2–$20 per post

Micro-influencers: $20–$100 per post

Mid-tier influencers: $100–$1,000 per post

Macro-influencers: $1,000–$2,000 per post

Mega-influencers: $2,000+ per post
Engagement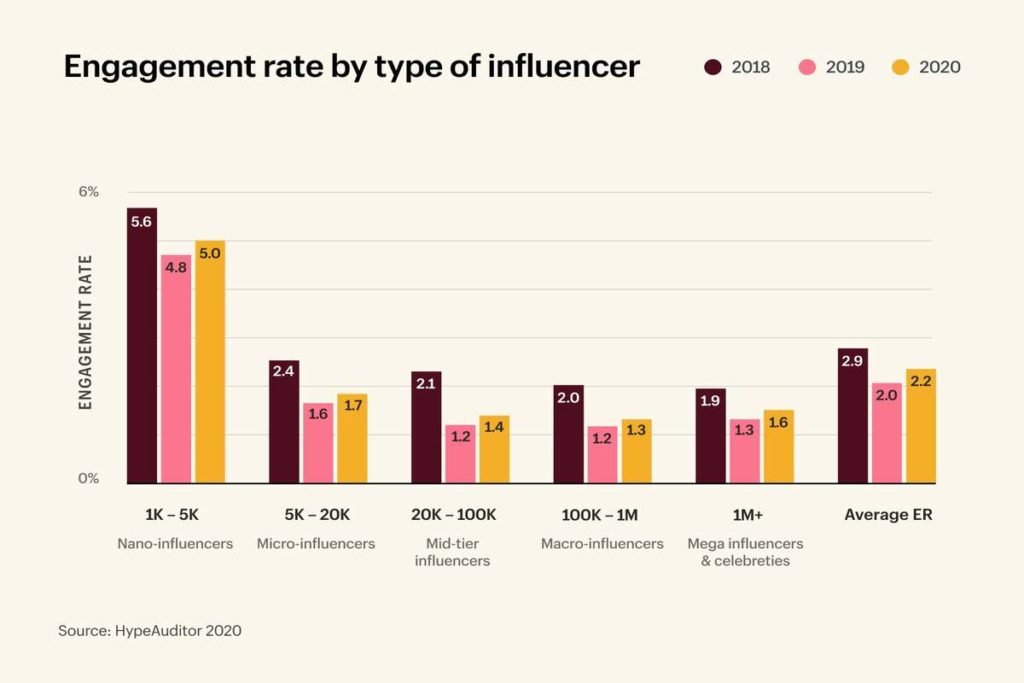 Having a huge number of followers doesn't necessarily mean they're actively engaging with the content influencers put out on their respective platforms. In social media, engagement means the number of likes and comments on a post. This is something brand owners should be conscious about to make the most out of influencer fees. 
Niche
Each brand has a distinct voice that should align with an influencer's niche. For example, a brand owner selling beauty products wouldn't want to get someone who does finance and trading. With this being said, popular niches have more available influencers. This could mean their rates are lower than those who have highly specialized niches.
Types of Influencer Collaborations
Influencer collaboration with brands is becoming an effective form of marketing. A lot of followers don't only follow their favorite influencers because they want updates on their daily lives. They follow these influential figures because they want to hear their opinions on beauty, food, travel, and other relevant topics. Watching an influencer promote an item or place helps the followers in making decisions on what to buy or where to go.
Having a solid influencer partnership program greatly helps promote your brand, with customers actually buying your products. But is there one tested formula to secure collaborations? The truth is, it could be a matter of trial and error. To minimize errors, brand owners need to know exactly what they want from an influencer. With this comes setting the budget, time period, and campaign goals. 
Sponsored Social Media Content
Anyone who is on social media is no stranger to words like #ad and #sponsored, most likely under a photo of an influencer holding up a piece of item or lounging by the pool at a luxury hotel. This type of collaboration means the influencer creates content for your social media platforms in exchange for payment. It's the most common form of an influencer collaboration. Most sponsored posts are done on Instagram, where influencers can really flaunt the brand through lifestyle photos that hook followers.
Before saying yes to working with an influencer on a sponsored post, brand owners have to select influencers who share the same interests with the brand. Someone who has a beauty brand would want to work with someone who posts makeup and skincare videos. Once that's done, having marketing objectives makes it easier for brand owners to work with influencers. Both parties would know what content to create and what to expect from each other in the duration of a single campaign.
Sponsored Blog Post
Bloggers are different kinds of influencers. They have blogs where they share their thoughts, ideas, and opinions about their niche in an informative way. Sponsored social media content requires the influencers to post content on social media platforms. Meanwhile, sponsored blog collaborations are when an influencer who has a blog writes an article featuring the brand. It's important to note that not all social media influencers have blogs, so to be able to find one can be a very good deal.
How this collaboration usually works is the brand owner gives the influencer something to write about. It can be an exclusive piece, solely dedicated to a brand and its products. The brand can also opt to be a part of a round-up article where it will join other brands promoting similar items.
Gifting
The gifting method can be quite tricky. But when done right, it saves the brand a lot of money. For an influencer to promote brands for free, their product should be good enough to be promoted to the public. Followers tend to believe more in items used by influencers without anything in exchange. If this collaboration works, not only will brands spend less, it also boosts their integrity for having products that are well-liked and trusted by influencers.
On the other hand, this type of collaboration can cause a lot of headaches if it doesn't pan out. Brands only have the quality of their products to bank on. Influencers might not like them or even if they do, they're not obligated to post about them. For this collaboration to take place, brands need to build a relationship with the influencers and gain their trust. You may also use an influencer tool like the one in this Tidal Labs review to engage with the most suitable creators. 
Brand Ambassador
Brand ambassador programs involve an ongoing partnership with an influencer. They're responsible for promoting a brand on a regular basis, making them frequently appear on their visual campaigns. This collaboration becomes more effective if the influencer actually uses the brand's products. What brand owners should look for in a brand ambassador is someone whose values align with theirs. It should be someone who truly understands what the brand advocates.
It's also essential to partner with someone who can meet the goals of the brand. If the goal is to increase brand awareness, the potential ambassador should have a high engagement rate with the followers.
Although it's helpful, brand ambassadors don't necessarily have to have a huge following. What makes more sense is collaborating with someone who's an expert on your brand's niche. For example, a trusted dermatologist is a good ambassador for brands in the skincare industry.
Takeovers
Takeover collaboration simply means an influencer taking over a brand's social media platforms, most commonly on Instagram and TikTok. The influencer creates engaging content on behalf of the brand. They're either given full access so they can have creative control or the brand may send them photos or videos for them to post.
During the takeover, influencers can either review the brand's products, create contests for their followers, or do giveaways for the viewers. This type of influencer collaboration takes trust and mutual respect to be successful. Openly collaborating with influencers on what the objectives are more likely to improve the authenticity of the takeover.
Product Collaborations
As the name says, this collaboration type means the influencer and the brand owner are working together on a single product. From creation to production, and from the release to the marketing campaign, both parties are involved in the process. It's a win-win partnership where both of them can promote each other on their respective social media platforms.
The influencer's name becomes tied to the brand for the whole duration of the campaign. Product collaborations are mostly common in beauty and fashion brands. An example is Sephora's partnership with YouTube's biggest beauty gurus to create makeup lines that appeal to their followers.
Selecting the Best Influencer and Collaboration Type for Your Brand
With so many factors to consider in handling influencer collaborations, brands might feel lost and overwhelmed. Selecting which influencers to partner with can be difficult, given the thousands of options available. However, rushing influencer collaborations without clear objectives can lead to unstable and unsuccessful campaigns in the long run. 
The good thing is there are different forms of influencer collaborations to guide brands on what will work best for them. Once goals are defined, along with the brand guidelines, choosing the best method becomes a breeze. Influencer platforms are also available to help you connect with the best creators, such as the one in this VAMP review. 
Building a relationship with influencers is beyond asking them, "how do you get paid for collaborations?" Dealing with collaborations is a process that needs thorough thinking and research. Even so, after the research comes building relationships with influencers to gain their trust and come up with an arrangement that suits everyone. The fact also remains that even though the number of followers helps, it isn't necessary to partner up with the one who has a really large following.
Are You Ready to Collaborate?
Ultimately, what makes more sense in influencer collaborations is to get in touch with someone who shares the same interests with your brand and is able to keep up with your short- and long-term goals. In this way, the followers can sense the authenticity of your brand's campaign. Promoting your products and services would also feel natural for the influencers and will make creator content more engaging and relatable for their followers.
Learn more about influencer collaborations in this article: "Improving Influencer Relationship Management: 10 Easy Steps."