With the towering success of TikTok influencers, it's no surprise that many aspire to become influencers and content creators. If you're one of them and want to snatch inspiration, take it from TikTok's top five influencers. 
TikTok Influencers
The success of influencer marketing is unstoppable. Many TikTok influencers help brands reach their marketing goals while generating thousands of dollars through content and posts. According to statistics, brands earn 5x more than the amount they spend on collaborating with the right influencers. Hence, it's understandable where the hype of wanting to become an influencer is coming from.
So, what are influencers, and how do you become one?
What Is A TikTok Influencer?
Over the past years, the significance of social media increased rapidly. Statistics say the projected number of social media users in 2023 is a whopping 4.89 billion. This figure signifies a 6.5% increase from the total number of users in the previous year. And a huge portion of these users may look up to their favorite social media influencers.
TikTok and other social media influencers refer to people who have made a reputation for their expertise and knowledge on particular topics. TikTok influencers regularly post content related to their niches, generating an impressive following of engaged and enthusiastic audiences. Creators can be officially considered TikTok influencers if they have over a thousand followers on the platform.
Brands love collaborating with the hottest TikTokers because they can start trends and compel their followers to purchase their promoted products.
Who Are The Top TikTok Influencers?
Today, TikTok is home to some of the most diverse and multi-talented social media influencers. While the platform houses thousands of influencers, here are our top TikTok influencers in 2023:
Khaby Lame — @khaby.lame
Who has the most followers on TikTok? As of this writing, Khaby Lame is TikTok's most-followed account, overtaking Charli D'Amelio. The Italian TikToker has 157.3 million followers.
Khaby Lame rose to stardom because of his reaction to videos that depict absurd and complicated life hacks wherein he straightforwardly performs the same hack. He doesn't say anything and ends his videos with his trademark hand gesture. Many of his followers love him because of his organic and authentic content.
Charli D'Amelio — @charlidamelio
Although Khaby Lame took over the top spot, Charli D'Amelio still reigns supreme as queen of TikTok with 150.5 million followers.
At 18 years old, Charli D'Amelio has impressive accomplishments as one of the best TikTok influencers. She shook the platform with her dance choreography videos and became the first TikTok star to appear in a Super Bowl commercial. Charli also has her clothing line and tv show on Hulu. Becoming an influencer has indeed brought her to greater heights.
Bella Poarch — @bellapoarch
Bella Poarch is one of the few TikTok influencers who gained a huge following and fan base at Lightspeed. This TikTok star created her account in 2020 and rose to the third spot on the list of top TikTok influencers with 92.7 million followers.
Her most popular TikTok—the viral "M to the B" lip sync—
garnered 60 million likes and became the most-liked video in all of TikTok history. Now, she's well-known for her music, MVs, and TikToks. Bella starred in Rihanna's Savage X Fenty Vol. 3 fashion show and Sub Urban's Cirque music video.
Addison Rae — @addisonre
After holding the third spot for a long time, Addison Rae tails behind Bella Poarch in this top TikTok influencers list. Although, that doesn't dim her light, as she's currently amassed 88.7 million followers.
Like D'Amelio, Addison Rae is most famous for her lip-sync and dance choreography videos. In addition, she appeared in one episode of Keeping Up With The Kardashians, launched her fragrance line, and signed with Netflix for a multi-film deal.
Mr. Beast — @mrbeast
Being a popular YouTuber with over 130 million followers, it's no surprise that Mr. Beast will gain popularity in TikTok, too. Although not as huge as his YouTube following, Mr. Beast has 81.2 million TikTok followers making him one of the top TikTok influencers to watch out for this year.
Mr. Beast and his friends post all sorts of TikTok videos, from participating in viral TikTok trends to doing challenges (the mini versions of the ones you can find on his YouTube channel). He is well-known for philanthropic acts and big projects, such as his Squid Game recreation in 2021.
How Do You Become A TikTok Influencer?
Seeing the influence of your favorite influencers might make you want to tread the same path, and you're not alone. A recent US survey revealed that 54% of 13 to 38-year-olds aspire to become social media influencers. Here are some helpful tips to help you get started:
Discover Your Niche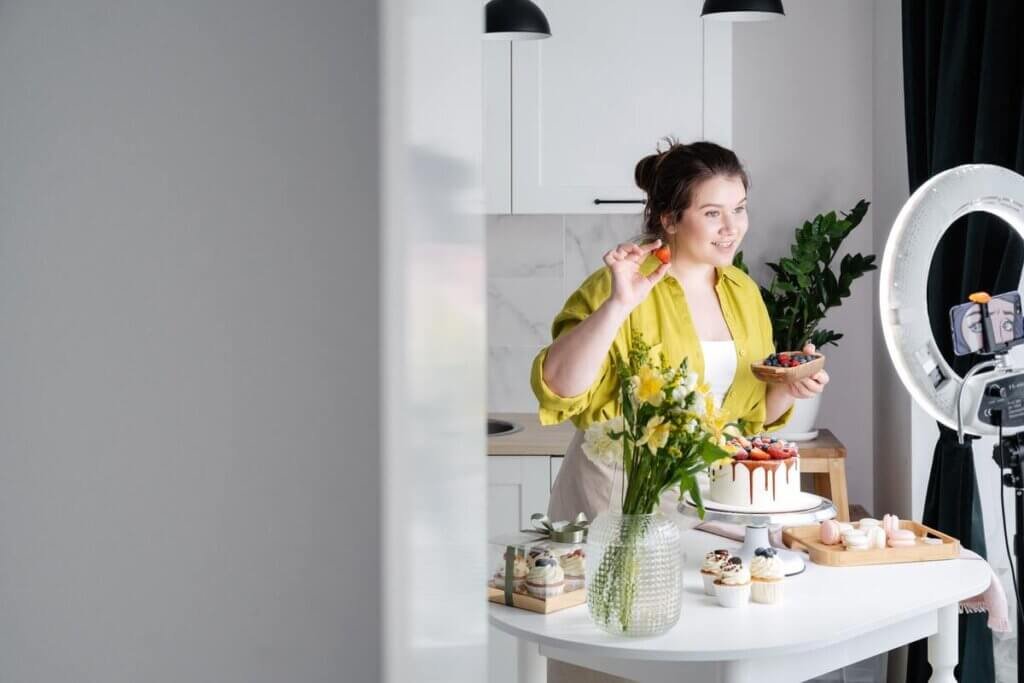 The top TikTok influencers stay within their niche (or niches) when creating content. So, if you want to follow in their footsteps, your primary task is discovering your niche. Identify your expertise, whether beauty, lifestyle, music, comedy, etc., and create content based on it. Make sure to focus on whatever it is you're good at.
TikTok is filled with millions of videos; hence, it can be difficult to stand out. But discovering your niche will make you visible, recognizable, and more organized. Influencers are more successful when they have an established niche to focus on and build a community around.
Identify Your Target Audience
Identifying your target audience is a marketing necessity. Creating content that excites and engages your viewers won't be challenging if you know who your targets are. This process may mean researching your target audience's age, gender, and interests.
Your audience will keep you afloat in the sea of top TikTok influencers. Therefore, ensure you target the right people and feed them with the appropriate content.
Be Consistent
Success doesn't happen overnight. You can't be one of the top TikTok influencers immediately after becoming a certified influencer. To be successful in this career, you need to post consistently. You can benefit from maintaining a regular posting schedule to stay relevant and be more known.
According to data, TikTok influencers must strive to post at least four TikToks a day. Doing this feeds TikTok the information you're putting in the effort to make relevant content. Best of all, it gives your audience something to look forward to daily.
You can schedule your posts in advance to avoid forgetting and skipping a schedule. To accomplish this, you have to utilize a content scheduler. Learn more about this in our Dash Hudson review.
Follow The Trend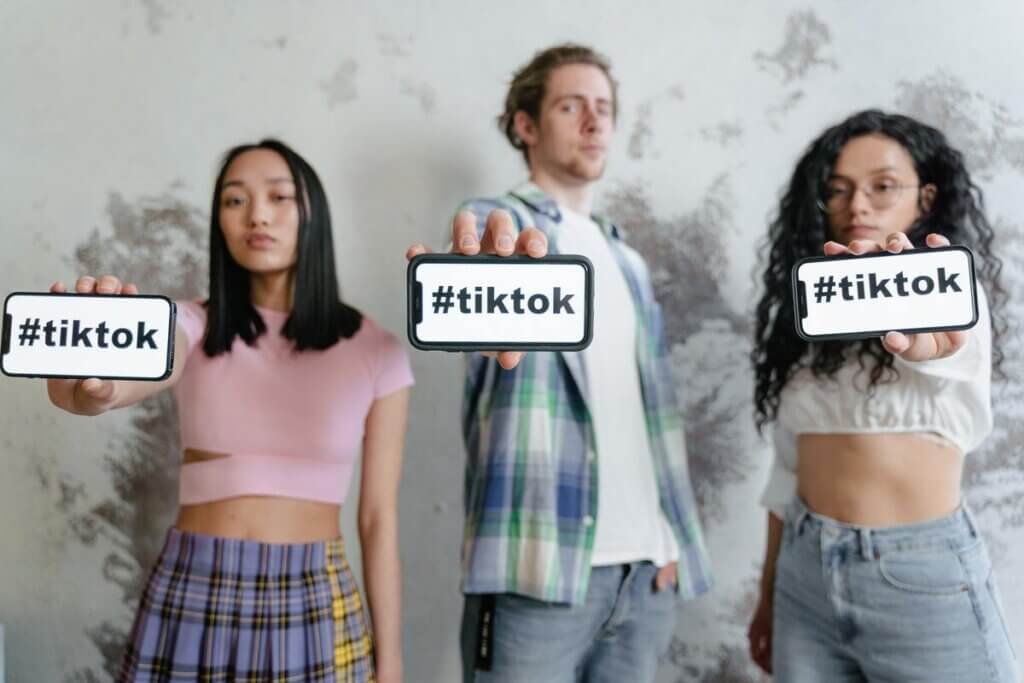 TikTok is a treasure chest of different trending and viral videos. To catch your attention, you must stay on top of the trends and learn when to participate.
Most of TikTok's trends come in waves, so hop on the bandwagon ahead of the others to avoid drowning when everybody else does the trend already. Top TikTok influencers who can do this are mostly rewarded with an influx of views and followers.
Stay Relatable
Most of today's viewers support influencers and content creators who are relatable. As an influencer, you can be creative and have fun while maintaining a relatable and genuine persona.
Take Charli D'Amelio, for example. The queen of TikTok has managed to stay true to her niche—dance videos and confessionals—while impressively adapting to the changes in TikTok trends. Like Charli, don't strive to be someone you are not, i.e., stick to your niche. Don't hesitate to reveal your genuine self because your audience most likely wants to see you without the overproduced reels.
What Are The Types of Influencers?
There are multiple ways to categorize influencers—by follower count, content types, and level of influence. However, the most common way of categorizing social media influencers is through their number of followers. Here are the type of influencers according to the following count:
Mega Influencers
As the name suggests, mega influencers are those with many followers. Mega influencers commonly have over a million followers on at least one social media platform, mostly on the platform where they're most active. Many of the earliest mega influencers are celebrities who became famous offline and have already established a community of loyal followers before becoming social media influencers.
As a result of their celebrity status, mega TikTok influencers are highly visible and generate lots of engagement from their audience. As expected, the services of mega influencers are costly; hence, only major brands can often afford to collaborate with them.
Macro Influencers
Macro influencers are a notch lower in terms of follower count. Macro influencers have 500k to 1 million followers and are more accessible than mega influencers. Macro influencers can be celebrities, thought leaders, athletes, and TV personalities, to name a few.
This type of influencer mostly consists of two kinds of influencers—B-grade celebrities who aren't so popular or successful online personalities who have established a significant number of followers. Brands can benefit more from the latter kind of macro influencers.
Brands and marketers must expect high price tags from macro influencers, given that they have already made a name on social media. Macro influencers are also high profile and are excellent at raising awareness, and they're most likely accustomed to collaborating with brands compared to micro and nano influencers.
Micro-Influencers
Micro-influencers have a sizable following of 10k-50k on at least one platform. They're mostly ordinary people who earned thousands of followers due to their expertise in their niche. Today, micro-influencers are getting more common and have increasing followers.
Because of their number of followers, micro-influencers have a deeper connection with their viewers. As a result, 82% of consumers may purchase products or brands recommended by their favorite influencers.
Nano Influencers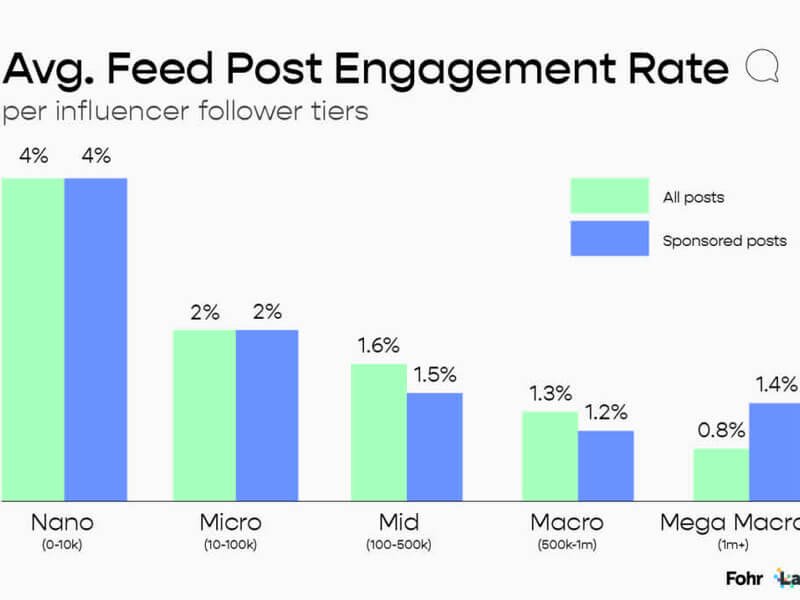 Nano influencers have the smallest follower count of 1k-10k; nonetheless, they are still considered influencers and have the highest engagement rate among all types of influencers. This is because of the sheer authenticity that radiates from all their content and the effort of connecting with their little community.
Best of all, collaborating with Nano influencers is the most cost-effective influencer marketing strategy. Some others don't even mind not receiving monetary compensation from brands as they are still in the process of building themselves and their brand partnerships.
Nano influencers can make partnering with brands a lot easier by utilizing an influencer marketing platform. Check out our recommended platform in this Julius Works review.
Become a TikTok influencer
If you're wondering how to become a TikTok influencer, becoming a TikTok influencer requires effort and the right strategy. While many over-produced influencers can look like being an influencer is effortless, it isn't. If you want to make it big in the world of influencer marketing, you need to dedicate your time, energy, and effort to creating content that resonates with your target audience. Otherwise, you will fail.
Now that you know what a TikTok influencer is and who the top TikTokers are, learn the nitty-gritty of becoming an influencer in this article on "How to Become An Influencer: 5 Easy Steps."