Top 10 Fortnite Best Players Ranked
Since its inception and mainstream release in 2017, Fortnite has been a massive hit among gamers, teens, and adults alike. This video game developed by Epic Games requires the collaboration of players in order to survive in an open-world environment. They need to battle it out with other characters controlled by other players or the game itself. Fortnite is available in three distinct game mode versions which share the general game engine and gameplay. These are Fortnite: Battle Royale, Fortnite: Save the World, and Fortnite Creative.
Over the years Fortnite players all over the world have fiercely competed to become some of the best Fortnite best players of all time. When the company celebrated its second anniversary on July 27, 2019, it hosted the Fortnite World Cup and gave away over $30 million in prizes. A 16-year-old Kyle "Bugha" Giersdorf from Pottsgrove, Pennsylvania won a whopping $3 million and became Fornite's first-ever World Cup champion.
Top 10 Fortnite Best Players
So, who is the top 5 Fortnite players? Or more importantly, who is the number 1 player in Fortnite? This has been one of the most debated topics in the community in all of Fortnite history. In this post, we will attempt to finally answer that question by listing down the top 10 best Fortnite players the world has ever known.
Bugha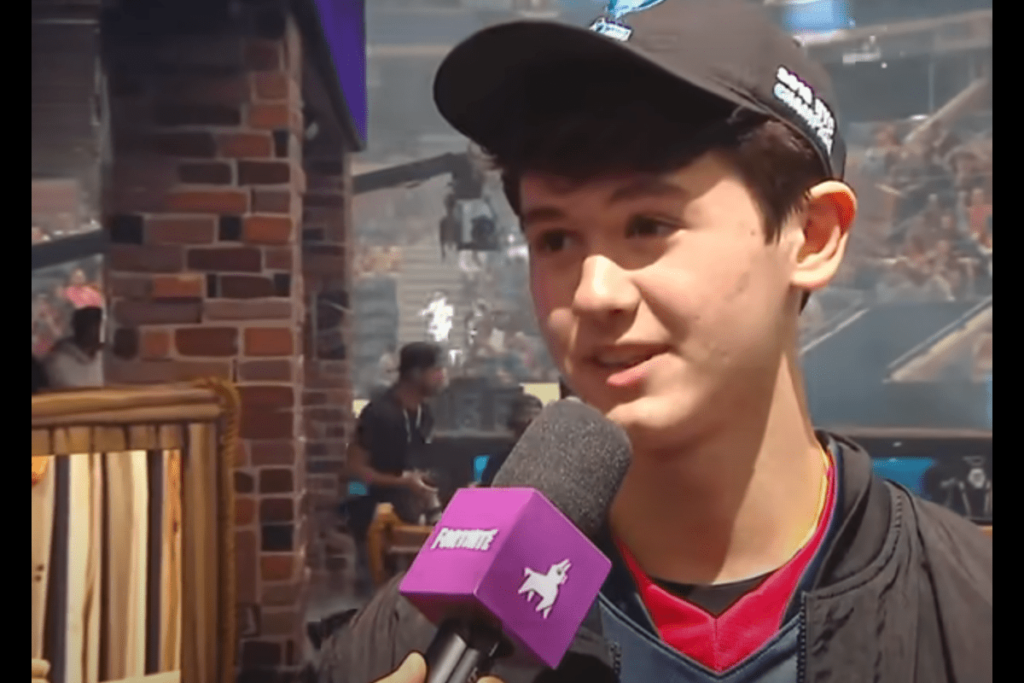 Being Fornite's first-ever World Cup champion at the age of 16, it's ludicrous not to include Bugha among the Fortnite best players in our list. He won the World Cup solos with 59 points which was almost double the points of Psalm in second with 33 points. This went down as one of the most outstanding performances in Fortnite history and all of E-Sports. He won against 99 of the best players across the globe where anyone had the chance to compete. But in the end, it was Kyle "Bugha" Giersdorf who dominated.
Bugha quickly became a household name as the famous 16-year-old who won $3 million. Many people didn't think this was possible, but because he was committed and driven to be the best at his game, he devoted an infinite number of hours to practicing and honing his skills, preparing for the day he would reign supreme and emerge as the Fortnite World Cup champion.
Kyle's life changed forever and he was featured on talk shows such as Jimmy Fallon, morning breakfast shows, and appeared in a Super Bowl ad. His subscribers skyrocketed from 29K YouTube subscribers to 1 million in a span of two months. His first video that came out on his channel after the tournament entitled I Won the Fortnite World Cup 3 Million Dollars now has over 27 million views. Are you aspiring to be like Bugha and increase your reach as well? If you're interested in improving your social media reach like Bugha, you may want to check out social media management software such as Facelift Cloud. You can learn more about it from our Facelift Cloud review.
EpikWhale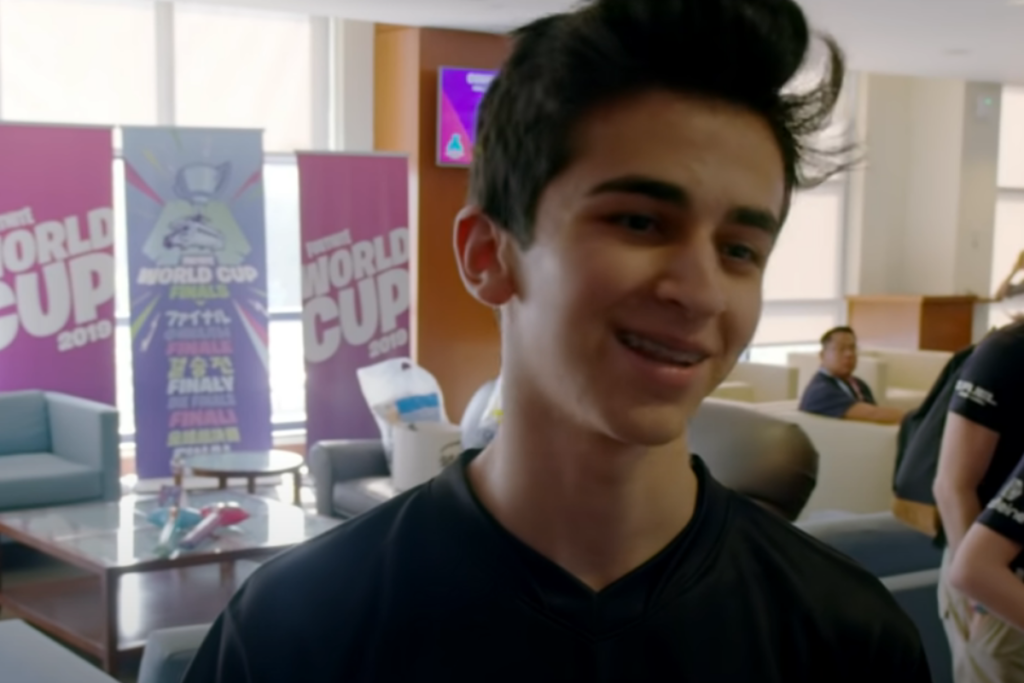 It's easy to underestimate Shane "EpikWhale" Cotton because he's quiet, and has never been the biggest or quickest in the game. What people don't know is that underneath it all lies a very strong competitor. EpikWhale is famous for taking walls, taking names, and pressing forward.
During the first Fortnite World Cup in 2019, he was a bit behind in the 20-something place, but he kept moving up until he reached the 6th position. He engaged in an epic battle with Riversan during game 5, and despite being knocked down to 8th place due to nerves, Shane was determined to regain his focus and perform better in the remaining games. This is what makes him one of the best Fortnite players in the world, he can see things strategically that not everyone can see.
In game 6, it was all or nothing, and Shane was playing for the endgame, which resulted in him scoring a lot of points. When the game was finished, Psalm went up to him, saying that Epik came in 3rd place, which meant he won $1.2 million. After the World Cup, EpikWhale focused on streaming and playing competitive Fortnite because of the adrenaline rush he feels when he comes out on top.
Tayson
Are you dying to become a pro player but feel you're not getting the right support or don't have enough talent to make it? Hopefully, the story of a 14-year-old Slovenian player would inspire you to get into the competitive scene through sheer hard work. This is how Tai "Tayson" Starcic became one of the highest-ranked Fortnite players in the whole European Union Region and became a back-to-back FNCS champion.
Just like many Fortnite gamers, Tayson keeps his fans updated through his social media channels like Twitter and Instagram. Something which is a lot easier to manage if one had advanced social media management software to track, analyze, and scale your content. Learn more from our Mish Guru review. However, one of his earliest accounts was on Twitch, which was created on January 19, 2018. On January 24th, people watched his first-ever stream and a few weeks later, he went to play Fortnite for the entire year.
But there were a few other games that popped up once or twice like CSGO, COD, Rocket League, and FIFA. Fans noticed something—these were all competitive games. So even at the beginning of Tayson's gaming career, he had this innate hunger to compete. Now, Tayson is a three-time FNCS champion. He won solo FNCS in Season 3, Trio FNCS in Season 4, and the solo All Stars Showdown Champion of Season 7.
Arkhram
At first glance, you wouldn't think that Diego Palma a.k.a. Arkhram actually won almost $1 million playing Fortnite when he was 16 years old. But a lot of people don't have any idea what goes into being a professional video gamer. It's no different than being a professional basketball or football player. You also need to practice at least 10 hours a day and it entails a lot of mental training as well. It's hard, but according to this young lad, it's worth it especially if you enjoy what you are doing.
In early 2018 he mentioned to his parents his desire of becoming a pro-Fortnite gamer and was going to this big event. They simply thought it was one of those tournaments he usually attended—they had no idea it was the World Cup. Daniel is a very strategic player and thinks about all the placements and looks at the entire picture. His parents want him to pursue his studies at his own pace since he really wanted to grow as a player. He understands that it is a very strategic and extremely stressful environment. Surprisingly, this is where he thrived the most.
Mero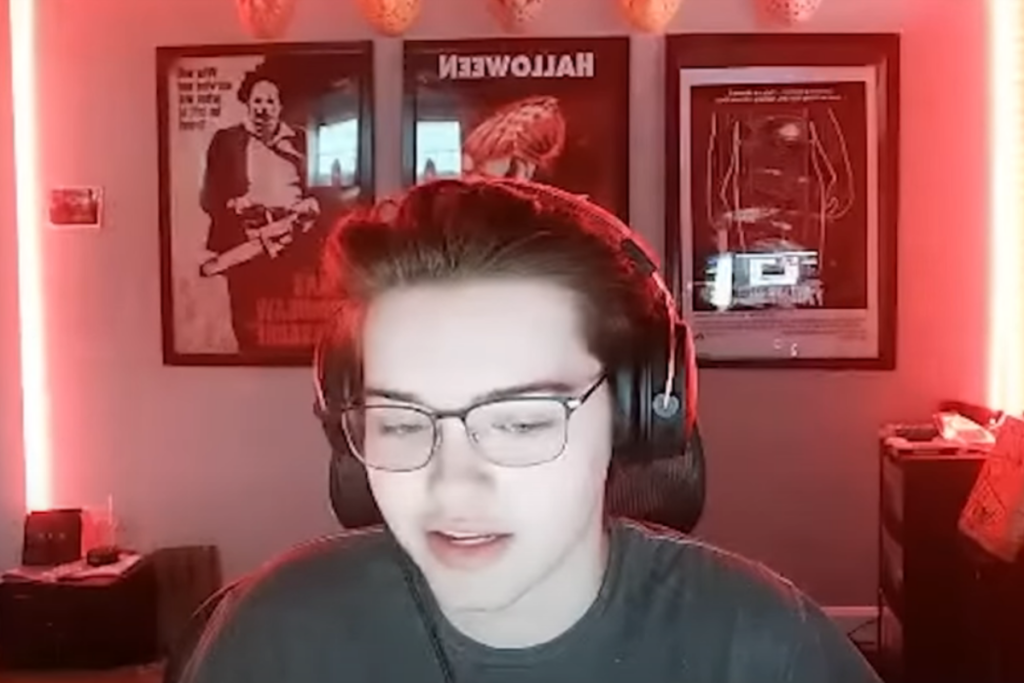 Matthew "Mero" Faitel was born on September 18, 2004. He happens to be a Canadian Fortnite player currently playing for Dignitas and has an approximate total winnings of $454,275. His performance has gotten a lot better as a player because of the amount of FNCS games he has played. These days, there isn't any more practice, just playing the game since there are no scrims anymore. Pro scrims (scrimmage) are a way for competitive and Fortnite pro players to practice and improve their team play and skills. This was conducted in all game modes such as solo, duo, and squad modes.
Mero also had the privilege of playing with Bugha and they had a great time since he has been the longest teammate Mero has been with—almost 2 years. They won two trio FNCS games together, which is amazing and they genuinely have fun together. Mero's advice to those who wish to try out competitive Fortnite? Just play the game. As weird as it sounds, that is the only way you can get good at it. This he said, is the best advice for anyone who is terrified of the skill gap.
JannisZ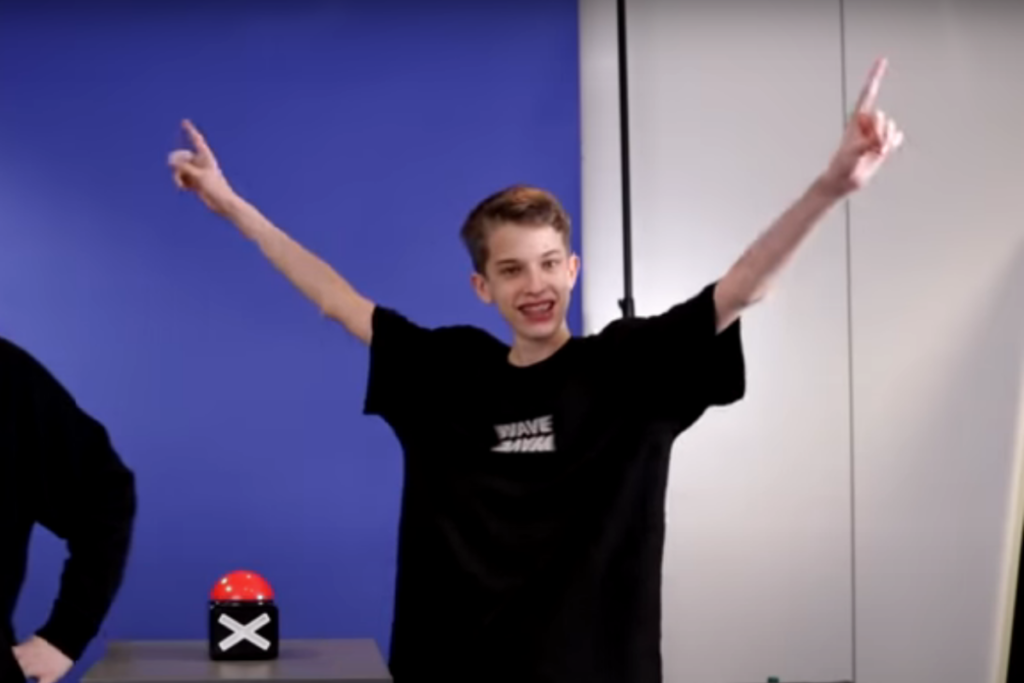 Jannis Matwin a.k.a. JannisZ is a German Fortnite pro player who represented Wave Esports back in 2020 and won the Fortnite Champion Series Invitational Europe title. He finished with 254 points and became $120,000 richer that day.
Matwin entered the final day of the regional championship with a 10-point lead advantage. He had five top-five finishes on Day 1, which was an impressive feat. JannisZ snagged a Victory Royale and additional top-5 performances on Day 2 and would stay on the top spot all throughout the game. This, despite David "Aqua" Wang almost making it after securing his Victory Royale in Game 1.
On November 27, 2022, he joined Wave Esports teammate Vadeal in the DreamHack Winter tournament. They landed in the first position and made $17,000. Being frequent collaborators only proves that Vadeal and JannisZ are an ideal duo indeed.
Chapix
Moussa Faour a.k.a. Chapix is a Swedish Fortnite pro player who was only 14 when he first scored his big win. After his victory debut, he participated in 92 tournaments throughout his professional gaming career. His reported total earnings add up to $704,000.
Chapix found it difficult to make up his mind on whether or not he should stay in the Fortnite esports scene. A couple of times he even thought about quitting but always came back for the love of the game. Falcons Esport EU wanted him on their roster, and this came to fruition in August 2021. Because of his wit and skill, the likelihood of him finding other teams in the future to further his career is always present.
Vadeal
Alexander "Vadea" Schlik is a German Fortnite pro player who has made over $400,000 throughout his gaming career. His professional career started in December 2013 when Paralogic eSports got him included in its Fortnite roster.
In August 2022, Vadeal and JannisZ won the Fortnite Champion Series: Chapter 3 Season 3—Grand Finals: Europe. Duos across Europe and the CIS went head to head for a total cash prize of $1,362,500. Vadeal and his partner scored 337 points in total as a result of the 12 rounds played. Recently, he participated in the DreamHack Winter solo tournament and came in 4th place. This is an impressive achievement, considering he is fairly new to the Fortnite esports scene.
Hen
Henrik "Hen" Mclean was born on July 3, 2005, and is a British/Lithuanian Fortnite pro player. Currently, Hen is playing for Guild Sports. In November 2021, he won the 2021 Grand Royale and became $200,000 richer. This was followed by his win in Chapter 3, Season 1 Grand Final in March 2021, where he pocketed $150,000.
Hen is good at killing people and playing high ground. In order to stay good at this, he plays aggressively in tournaments, making sure to look back on his mistakes, and analyzing what took place so it never happens again. He admits he is quite aggressive, so much so that if he headshot snipes someone, you can be sure he is going for that kill. Hen has estimated total earnings of $676,000.
Rehx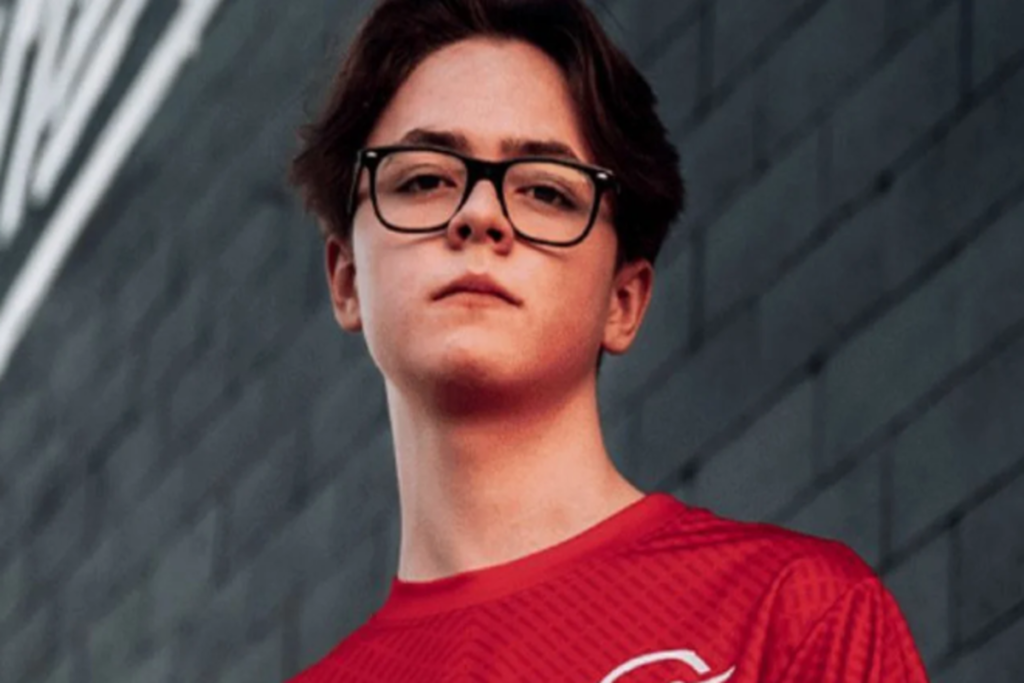 And last but definitely not least on our Fortnite best players list is none other than Brodie "Rehx" Franks, who plays for 100 Thieves. Along with his comrades EpikWhale and Arkhram, they are arguably some of the best contenders in Fortnite Chapter 2. With their skills combined, they finished first in the last five Fortnite Champion series. This is a spectacular feat, something that is obviously difficult to achieve. He also won duo tournaments with EpikWhale like DreamHack Open.
He started his professional gaming career in April 2019 when he joined Absent eSports' Fortnite roster for more than a month. But it didn't take long before Rehx decided to leave in lieu of greater pursuits. Rehx has undoubtedly secured his place as one of the top ten Fortnite best players in the world with sheer wit, skill, and determination. He did it before, and he can surely do it again.
What Does It Take to Become the World's Fortnite Best Players?
So, who is best Fortnite player 2022? Questions like these have sparked countless debates over the years, in private communities, discords, and various social media channels. Some believe it's Bugha, having won the first Fortnite World Cup and raking in $3 million in cash prize. Others think it was Ninja at the peak of his career, during the early days of Fortnite's inception. While others argue that it's not fair to compare gamers today to those of six years ago since the game has evolved so much since then.
Nevertheless, dreams are dreams. All these players started out not thinking about the money, but because they truly, genuinely had love and passion for the game. They have devoted an unimaginable number of hours to hone their craft and made countless mistakes before they reached the top. So it doesn't matter if you end up number 1, or are still among the top 100 Fortnite players for now. Anything is possible, as long as you don't quit.
If you want to know how much YouTubers like these gaming champs, earn, check out our post, How Much Do YouTubers Make 2023: Your Comprehensive Guide to A YouTuber's Revenue.