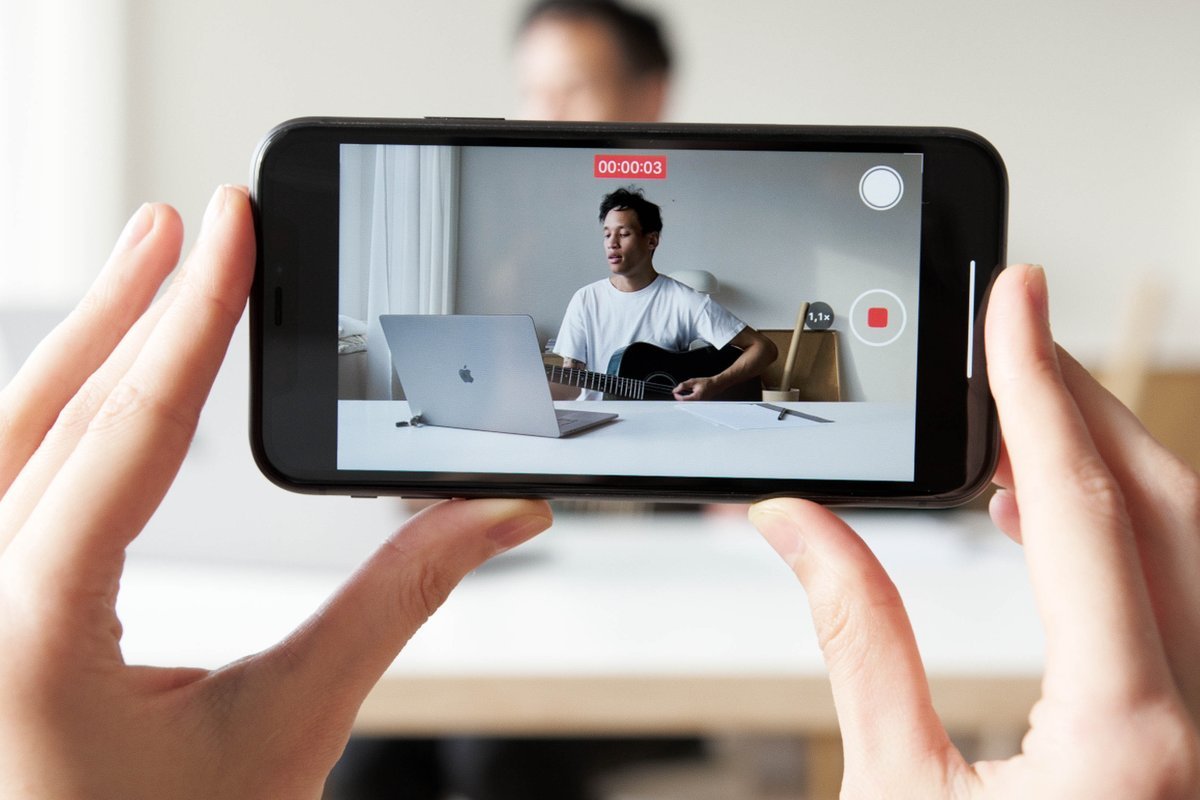 Top Instagram Influencers: 20 Instagram Stars to Follow in 2020
Instagram is, by far, every marketer's favorite digital hub. With over 1 billion active users in 2020, it's no wonder it's the best online platform to acquire new customers and increase sales. Statistics revealed that more than 130 million users engage with Instagram shopping posts monthly, and 79% of users search the platform for product information. What started as a photo-sharing site now has video and shopping features, making it an ideal marketing ground for businesses. But who are the top Instagram influencers of 2020?
Top Instagram Influencers of 2020
Different types of Instagram influencers focus on different niches. For example, one influencer specializes in fashion, while another is more inclined to health and fitness. Some influencers do a combination of niches—say, business + beauty + fitness. In this article, we'll feature the top Instagram influencers under five profitable niches in influencer marketing.
HEALTH AND FITNESS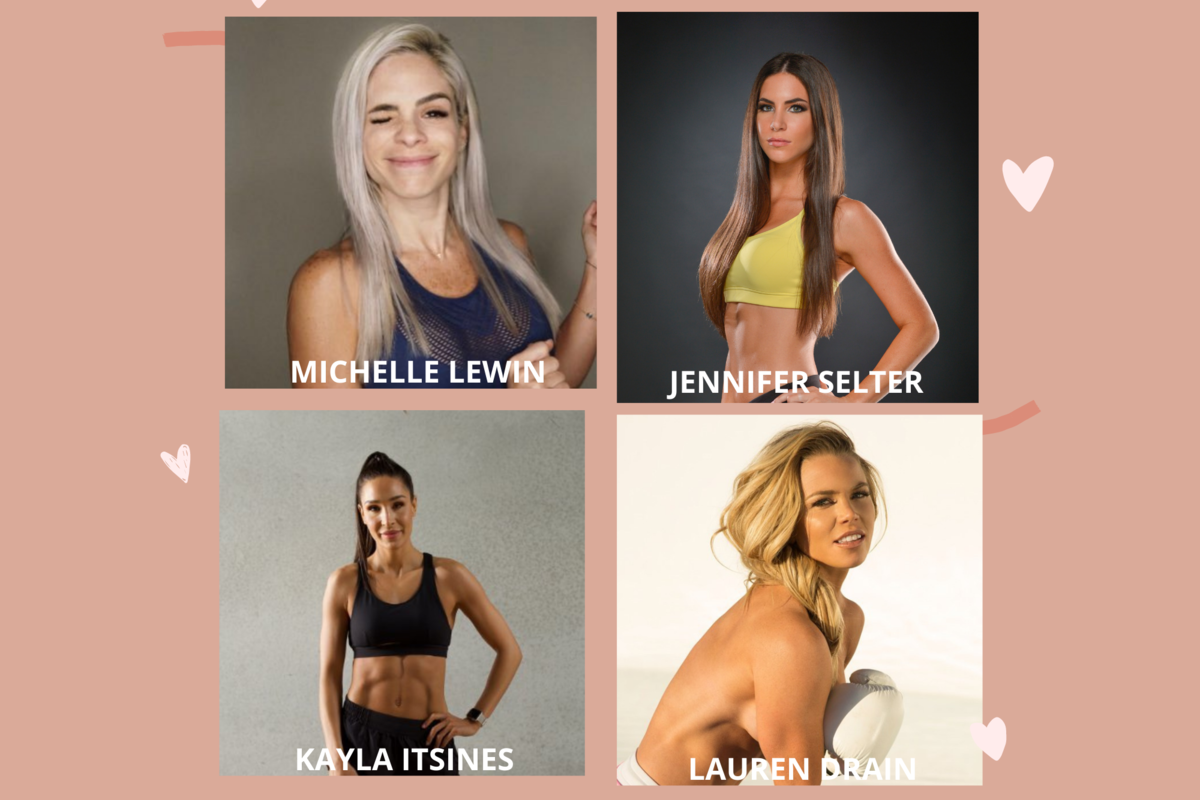 Michelle Lewin
With almost 14 million followers, Michelle Lewin is one of the most popular fitness influencers on Instagram. She began gaining attention when she modeled for big companies and became a cover model of Playboy magazine. The 34-year-old Venezuelan fitness bodybuilder remains humble and approachable on social media, which helps her grow her audience constantly. Michelle has established her own line of supplements and created two fitness apps—Fitplan and Mealplan, to help people with their wellness and fitness goals.
Jennifer Selter
Jennifer Selter is a New York-based fitness and lifestyle influencer. With more than 12 million followers on Instagram, Jennifer appeared in many publications and became famous for having the "best butt in the world." The 27-year-old model popularized the word "belfie," which stands for "buttocks selfie." She started a booty-boosting regimen on social media, and women who participated in her training used the hashtag #seltering.
Kayla Itsines
Kayla Itsines is the author of the fitness ebook series, Bikini Body Guides. She also created Sweat with Kayla, a meal-planning and workout app. The Instagram fitness influencer has 12 million followers, and she continues to inspire women with her amazingly flexible programs. TIME magazine named her one of the "30 Most Influential People on the Internet" in 2016.
Lauren Drain
A registered nurse and certified PT, Lauren Drain is a personal trainer, adventurer, and a top fitness model. Lauren went from being sort of in shape, and now shares her secrets to the world of becoming a WBFF Bodybuilding Pro. She offers various workouts and nutrition guides and talks about the blood and sweat she put into achieving her great shape today. For Lauren, "nothing is impossible when you set your mind to it."
BEAUTY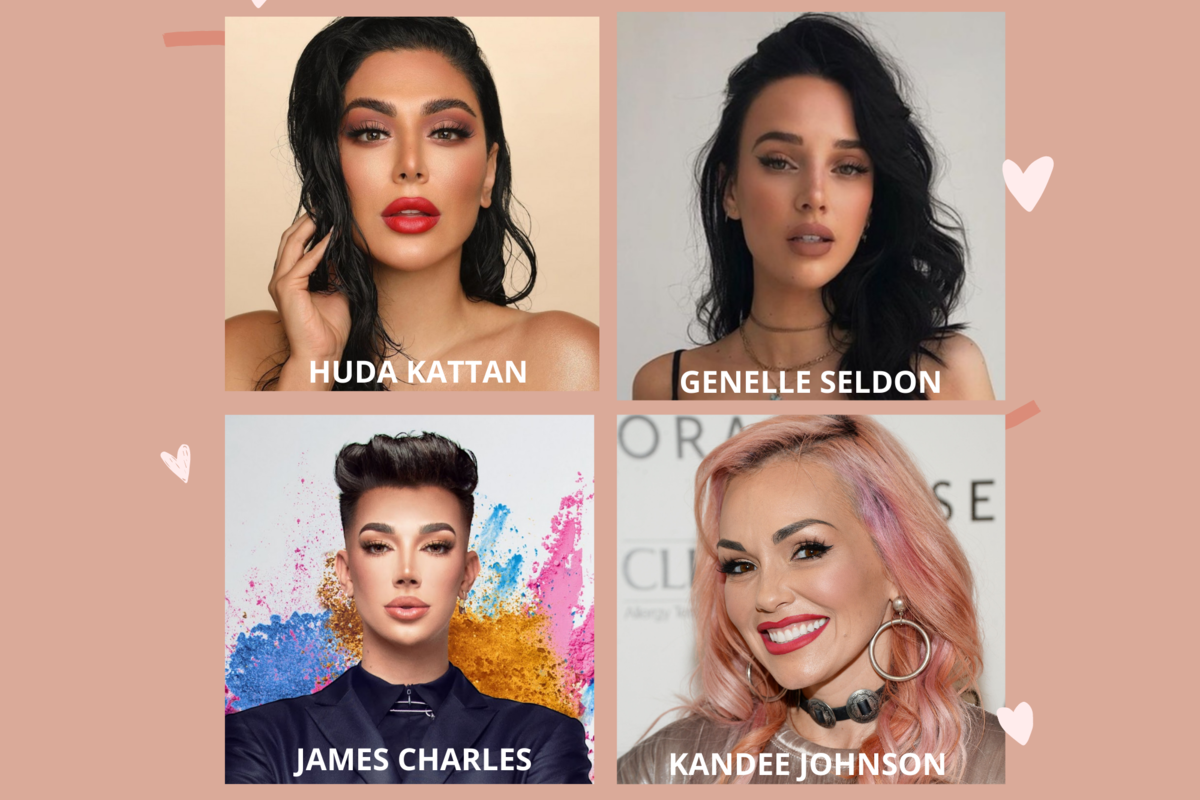 Huda Kattan
Huda Kattan is an Iraqi-American beauty blogger, makeup artist, and entrepreneur. She founded Huda Beauty, a blog where she posts makeup tips and tutorials. Her business expanded to selling her own beauty products and cosmetics, which made her the top beauty influencer in terms of earnings. Huda has almost 48 million social media followers, and Forbes named her one of the "10 Most Powerful Influencers in the World of Beauty." Her most notable product is the false eyelashes, which is Kim Kardashian's favorite cosmetic.
Genelle Seldon
Both a fashion and beauty influencer, Genelle Seldon has 477 thousand Instagram followers. The 27-year-old beauty guru is famous for her beauty and fashion tutorials and lifestyle vlogging entries. Genelle became a spokeswoman for Alfa Romeo, and she collaborated with big industries, such as Forever 21, Juicy Couture, and Tiger Mist. She's also popular on YouTube with more than 300,000 subscribers.
James Charles
James Charles became the first male spokesperson for CoverGirl in 2016. He's an American makeup artist and model with more than 22 million Instagram followers. James, who is openly gay, proved that beauty influencers aren't just women these days. He popularized the glamorous eye makeup tutorials and creative palettes. The 21-year-old star is also prominent on YouTube and Twitter.
Kandee Johnson
With almost 2 million Instagram followers and 3.8 million YouTube subscribers, Kandee Johnson is one of the online pioneers of beauty and fashion. She rose to fame by transforming herself into famous characters, such as Snow White, Barbie, and even Miley Cyrus through makeup. Kandee established different makeup tutorials: contouring, easy-out-the-door looks, and how to look great without eyeliner. She was featured in Cosmopolitan, E! Fablife, and other popular magazines and TV shows.
TRAVEL
Murad Osmann
Murad Osmann is a Moscow-based Russian photographer. He studied civil engineering but decided to pursue his career in Photography and Film Production. Murad became famous in 2012 when he started the #followmeto project on Instagram, documenting his travels with his now-wife, Natalia Zakharova. The concept arose when Natalia grabbed Murad's hand because he always stops to take a photo, which made them one of the "most popular hand-holding couples on Instagram." The 35-year-old photographer has almost 4 million followers on Instagram and was listed as a "Top 3 Travel Influencer" by Forbes.
Louis Cole
Previously known as the live-goldfish-eating-man, Louis Cole currently focuses on sharing his daily life and adventures through his YouTube channel, FunForLouis. The 37-year-old British filmmaker and YouTuber believes in the motto: "Peace out, enjoy life, and live the adventure." He aspires to bring positive messages to his viewers and encourage them to go out and live life to the fullest. Cole has 1.2 million Instagram followers, 1.9 million YouTube subscribers, and 872,000 Twitter followers.
Chris Burkard
Chris Burkard rose to fame when he published stunning surf photos on Surfline and Transworld Surf magazines. The 34-year-old American photographer specializes in landscape, lifestyle, outdoor, travel, and surf subjects. He worked with multiple clients and earned the "top travel influencers of Instagram" title. Chris also mastered photo shooting in cold places, such as Iceland, Norway, and Switzerland. He currently has more than 3 million followers on Instagram.
Damon Dominique and Joanna Franco
Damon Dominique and Joanna Franco are both travel bloggers. They met in 2010 and decided to travel the world together. The duo documented their adventures on their YouTube channel (DamonAndJo) and travel blog (Shut Up and Go). Their YouTube channel gained 1.2 million subscribers, and they currently have 146,000 followers on Instagram. Damon and Joanna also share the ability to speak five languages: English, French, Italian, Portuguese, and Spanish.
BUSINESS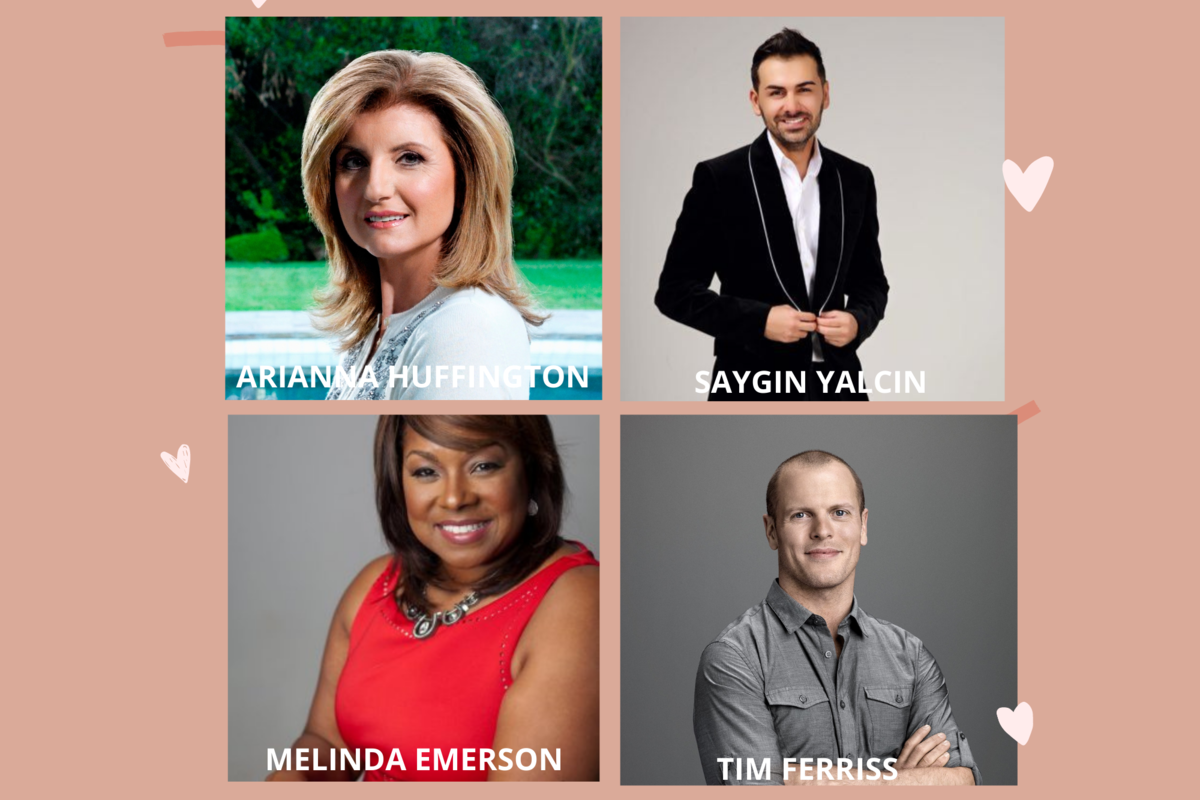 Arianna Huffington
If you're fond of reading news and blogs on HuffPost, now's the time to meet the woman behind this successful publication. Arianna Huffington is an American-Greek author, TV personality, and owner of the online news magazine The Huffington Post. She also founded Thrive Global, a company that supports individuals struggling with burnout and stress. Arianna was listed as the "12th Most Influential Woman in Media" by Forbes, and she's married to Republican congressman Michael Huffington. Her @ariannahuff Instagram account has 690,000 followers, while @huffpost has 2.5 million.
Saygin Yalcin
A German entrepreneur based in Dubai, Saygin Yalcin is a pioneer of big businesses in the Middle East. He founded SellAnyCar.com, SellAnyHome.com, and an online private shopping club, Sukar.com. Saygin has a deep passion for entrepreneurship and was named one of the "Top 10 Entrepreneurs in the Middle East" by Gulf Business. The 36-year-old entrepreneur is also an academic lecturer and continues to inspire more than 700,000 social media followers.
Melinda Emerson
Known as "SmallBizLady," Melinda Emerson is America's #1 Small Business Expert. She received several awards for her expertise in small business startup, social media marketing, and business development. Melinda left her television career and founded the Quintessence Multimedia, in which she worked with big companies like Johnson & Johnson and Verizon. The small business coach also hosts weekly talks on Twitter and teaches individuals how to run a profitable business. She wrote many social media articles and authored two books.
Tim Ferriss
Best known as an "angel investor," Tim Ferriss has helped many popular startups, including DailyBurn, Shopify, Evernote, and TaskRabbit. He established the Tim Ferriss Publishing audiobook and authored the bestselling book, "The Four-Hour Work Week." The book has sold more than a million copies, and Tim is now one of the most prominent business influencers in the industry. The 43-year-old American entrepreneur offers various business tips on social media and his podcast, The Tim Ferris Show.
FASHION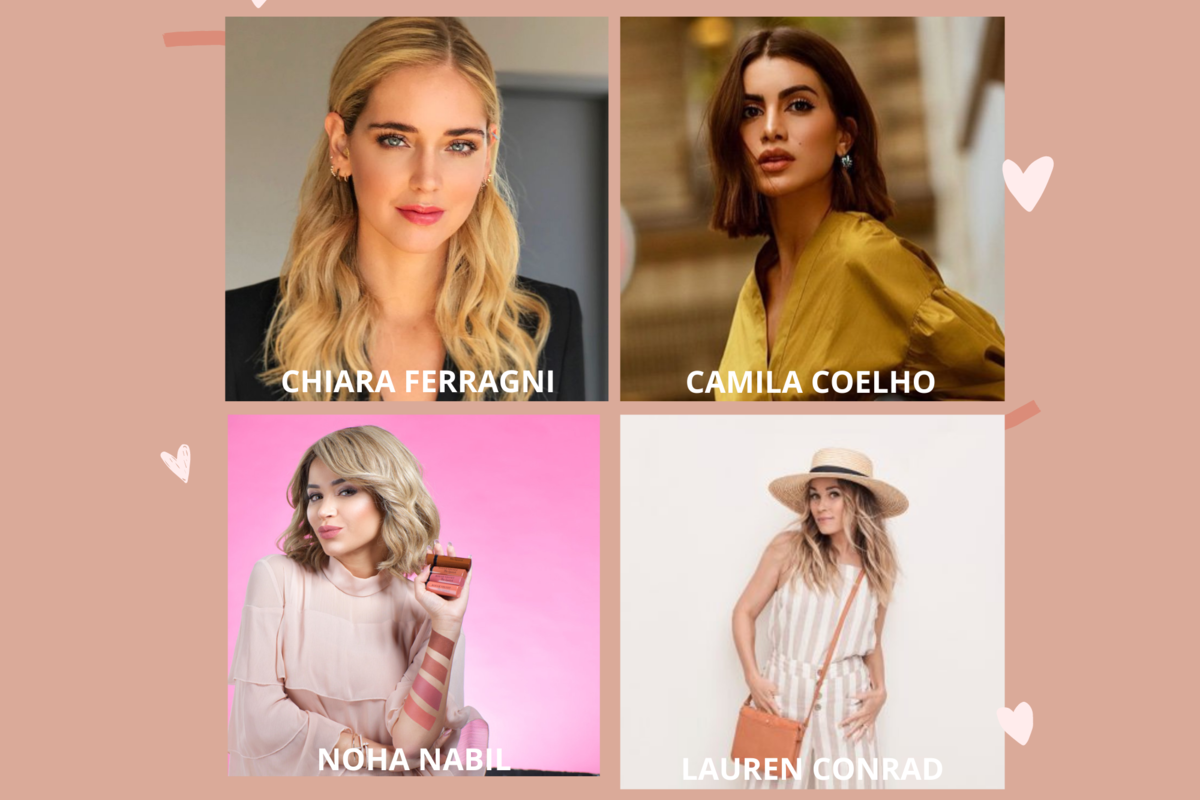 Chiara Ferragni
Chiara Ferragni is a 33-year-old Italian blogger, model, and the world's most famous fashion influencer. She became popular when her blog (The Blonde Salad) earned huge attention and won the "Best Personal Style Blog" award. Chiara has collaborated with high fashion profiles like Chanel and Louis Vuitton and established her own shoe line, The Chiara Ferragni Collection. With over 20 million followers on Instagram, the fashion influencer continues to promote products of top luxury brands.
Camila Coelho
Camila Coelho is a Brazilian-American YouTube star and Instagram fashion influencer. She established her own makeup tips and tutorials through her vlog, MakeUpByCamila. The fashion influencer was featured in several fashion magazines and made it to the Women's Health Brasil publication cover. She boasts over 8 million Instagram followers, 1.2 million YouTube subscribers, and 280,000 Twitter followers.
Noha Nabil (Noha Style Icon)
Popularly known as "Noha Style Icon," Noha Nabil is Middle East's top fashion influencer. She started as a presenter for Dubai TV and MBC, then later rose to fame for establishing her own fashion blog. Noha returned to her hometown in Kuwait and collaborated with prestigious fashion brands, such as Bourjois Paris, Swarovski, and L'occitane. She has almost 9 million followers on Instagram and often features her two sons and daughter on her account.
Lauren Conrad
An Instagram star and television sweetheart, Lauren Conrad started her career when she starred in two reality shows, Laguna Beach: The Real Orange County and The Hills. She then pursued her fashion career and launched her own fair trade shop, clothing line, and podcast. Lauren was a Teen Choice Award-winning Actress and is now a famous fashion guru, author, and TV personality. The 34-year-old influencer is married to musical artist William Tell and has two adorable sons.
The Power of Instagram Influencers
[visualizer id="1901″] Source: mediakix.com
How do you become an influencer on Instagram? To become an effective Instagram creator, you need to make sure that your account is authentic and credible. Stay active and build a genuine connection with your audience. Most importantly, focus on your aesthetic and write captions that reflect your brand's personality.
How much do Instagram influencers make? As to Instagram influencers salary, it depends on their niche, content quality, and engagement level. The average influencer earns up to $100,000 per year by promoting clothing products, hotels, food, and even vitamin supplements. Meanwhile, users with over a million followers can make more than $100,000 per sponsored post, according to reports.
Who is the youngest Instagram influencer? Parker George, an 8-month-old toddler, became the youngest digital influencer of 2020 when his mother, Natasha Maxwell, set up an Instagram account for him. Parker was featured in Daily Mail, Fox News, and Chat Magazine.
Now, to get the best influencer for your brand, read our guide on "Attracting Influencers: How to Effectively Reach Out and Get the Best Influencers."