Discord is currently one of the most popular communication platforms, especially in the gaming community. The app is free and supports tons of different features that both an individual or an organization can benefit from. What sets Discord apart from your usual messaging apps is it offers its users the ability to create public and private servers that house different communities from across the world. And Discord bots can definitely take your Discord experience to greater heights.
Discord Bots
Discord bots can automate a lot of tasks and functions on your server for you; all you have to do is find the perfect bot that suits your taste. These bots are extremely helpful and fun to use. We're certain that when you get to the end of this article, you can't wait to get your hands on the best Discord bots for you.
Allow us to tour you through the space of Discord and its bots. Find out what a bot is, what the best bots are, and why bots are useful for you.
What is Discord?
Similar to communication programs like Skype, TeamSpeak, and Slack, Discord is an app that users can use to communicate with each other. Discord is specifically aimed toward video game players so they could find each other, communicate while in-game, and coordinate play. The Discord app supports voice chats, texts, and video calls, allowing its users to connect with each however they want to.
Discord is very useful for PC games players because it makes chatting seamless and its search functions allows players to find each other for quick communication. While it is popular among video game players, Discord can also be an organizational and social tool. Businesses, schools, and other organizations can also make use of Discord for easy communication.
What Makes Discord Unique Among Other Platforms?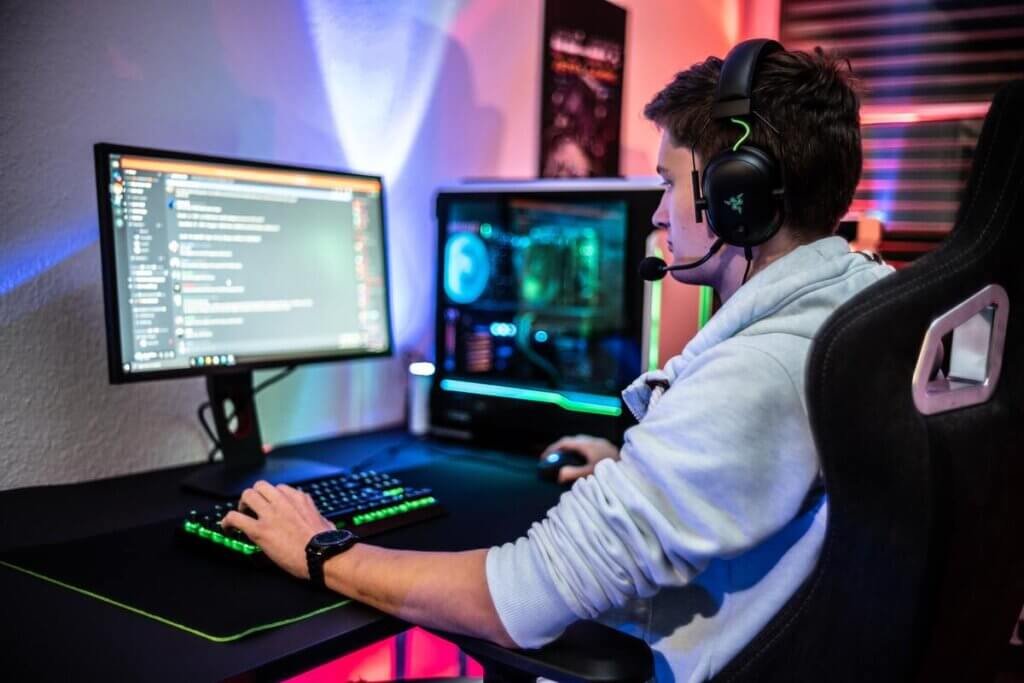 We know how easy it is to find a bunch of free communication websites and apps online, but Discord surely stands out due to the wide array of options and features that it offers. The platform has a combination of all the best features that most commonly used apps have.
The best thing about Discord is it's a communication app as well as social media portal. The app's most popular feature is the chat room where users may join private or public servers. Plus, it's social forum can be used for organizing users to play video games. But then, again, Discord isn't for gamers only, it's for everyone who wants to communicate with each other.
What are Discord Bots?
Discord bots are one of Discord's most useful elements. Discord bots refer to artificial intelligence (AI) systems that can be used by businesses and marketers in automating a wide array of functions on the server. Discord bots are user-like entities on your server that you can command to automate actions and make things easier for you. These Discord bots are available in different languages.
These bots utilize Discord's public "API" to accomplish various actions, such as modifying a role, sending a message, etc.
What are the Types of Discord Bots?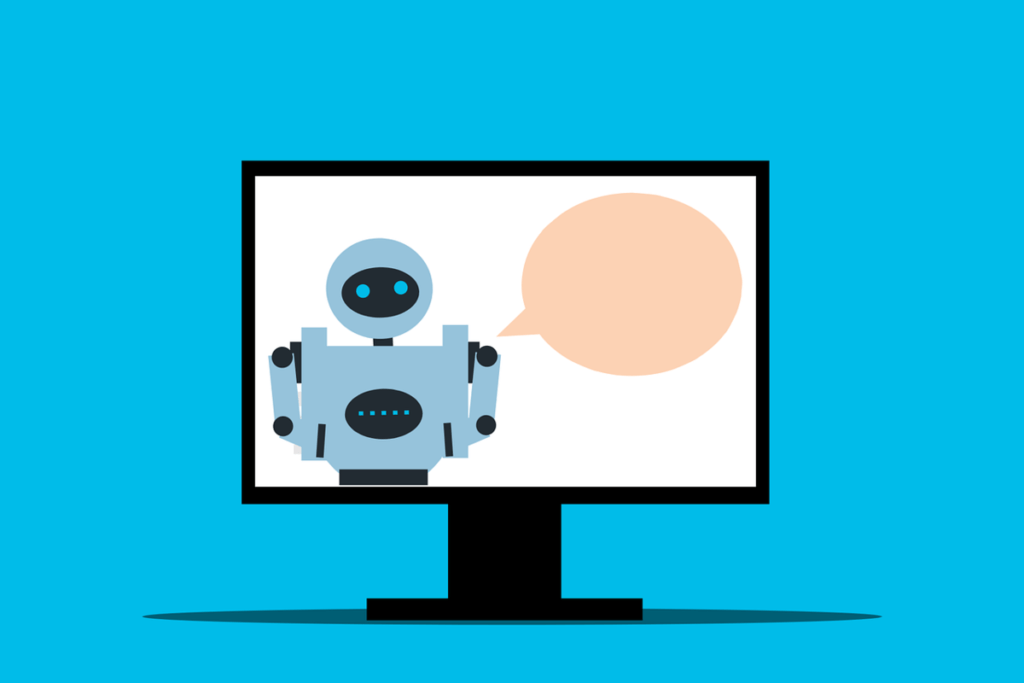 Discord bots provide several dimensions to your server. Here are the six different types of Discord bots:
Moderation Bots
Moderation is the most popular Discord bot. This type of bot automates a wide range of activities along the line of moderation, as well as anti-spam protection and welcome messages and images.
Social Bots
A social bot is highly advantageous should you want to create a Discord server in order to complement your YouTube channel and Twitch stream. A social bot is responsible for sending regular alerts whenever you start streaming, announcing special events and giveaways, and shouting out your social media credentials.
Music Bots
Music bots are used to amplify the good vibes on your Discord server. If you are a playing a game, working on a project, or simply hanging out with a friend, you can make use of a music bot to fill your voice channel's empty spaces.
Fun Bots
To spice up your server with much-needed entertainment, consider using a fun bot. Here, you can include channel stats, reaction roles, memes, and a lot more.
Utility Bots
You can utilize utility bots for a variety of functions like notifications on birthdays, homework, reminders, etc. If you're somebody who tends to forget easily, a utility bot can be handy.
Miscellaneous
As you explore the world of Discord bots, you can find that there are bots for almost anything. Depending on your server's nature, you can make use of bots to summarize patch notes, quote your favorite anime, or perform text-to-speech. If you want to optimize something on Discord, the chances of getting a Discord bot to do it is particularly high.
What are the Top 10 Discord Bots?
"And how do I find a Discord bot?" you may ask. The most useful and the best Discord bots are hard to find. If you search the internet, you can find a myriad of Discord bots to choose from. Hence, it is crucial that you take the time in sourcing the best and safest Discord bots. So, aside from sourcing for the best bot, you must also ask which is the safest bot in Discord? To help take your Discord experience to another level, we have rounded out some of the top 10 bots to use.
Mee6
Which bot is best for Discord? One of the best Discord bots, Mee6 is this list's top-notcher. Mee6 is the most popular among all Discord bots because it has over 19 million servers and more than 200 million members. The bot is equipped with the usual moderation features and it allows you to set up social media and streaming alerts, custom commands, and user leveling. Aside from being the best moderation bot, Mee6 can provide your channel with numerous entertainment and utility. Mee6 is a worthy addition to your Discord server.
Tatsumaki
According to Tatsumaki, they hold over 1.3 million Discord servers. Tatsu, the bot, can carry out a number of moderation commands, such as setting up notifications and welcome messages. Best of all, it allows you to alter the bot settings straight from your dashboard, stay updated with RSS feed, and search the web.
GAwesome Bot
Because of its high level of customizability, GAwesome is a seamless multipurpose Discord bot. You can use it for chat moderation and several other fun features. GAwesome can moderate chats by kicking out or banning members. Plus, it can help you organize giveaways and polls. On top of it all, it has a vast extension system that permits it to show YouTube, Wiki, Google, or Reddit results.
Dank Memer
As per Dank Memer, it is Discord's largest fun and economic bot. As its name suggests, you can utilize this bot to set up anything meme-related. It helps you manipulate memes, gamble with memes, and create memes in no time. The bot can generate over a hundred meme types with mere prefix commands. Additionally, it allows you to moderate depth through keyword setup and ban or mute inappropriate users.
Mudae
Mudae is a popular bot among gaming character and anime fans. The bot helps your character's profile and fight against another character. With over 35,000 characters to choose from, you will surely enjoy fighting. You can even auto-generate anime quotes through this bot.
Rythm
If you are a music lover, Rythm is a music bot you will surely fall for. You can use it to listen to music while doing other work. Rythm provides superb music experience from free sources like Soundcloud, Twitch, and YouTube. It doesn't cause any lag and supports lyrics, autoplay, and music playback.
YAGPDB
YAGPDB stands for Yet Another General Purpose Discord Bot. This bot helps you effectively manage Discord tasks and get feeds from different sources directly on your server within minutes. Furthermore, the bot allows you to create multi-purpose roles, such as banning, reacting, and moderating. YAGPDB is an automatic moderator that allows you to ban, mute, or kick out users after a particular number of violations.
Dyno Bot
Dyno Bot is rich with various features that let you gain control over the features via your Discord dashboard. Dyno Bot's features include bans, mod logs, timed minutes, and auto-moderation. It can even do so much as detecting an taking action against raid spams and mass mentions on your Discord server. Plus, it is helpful in assigning roles and posting AFK statuses.
Sesh
Sesh is the perfect bot if you want to efficiently manage your schedule. It is a useful Discord bot for managing your schedule, setting reminders, and creating events. It's relatively easy to use since it does not have a rigid format to follow. With Sesh, you are allowed to create tasks and set a specific time frame and language according to your own comfort. Best of all, you can integrate the bot with your Google Calendar.
Jockie Music
Jockie Music is another bot that suits the fancies of music-loving Discord users. This bot is solely for music and allows you to listen to music from Spotify, Apple Music, Deezer, YouTube, and other music streaming platforms. You have the liberty to connect four Jockie Music bots to one particular server, making simultaneous listening possible. If you run a huge Discord server, Jockie Music might be your best music bot option.
Can I Develop My Own Discord Bots?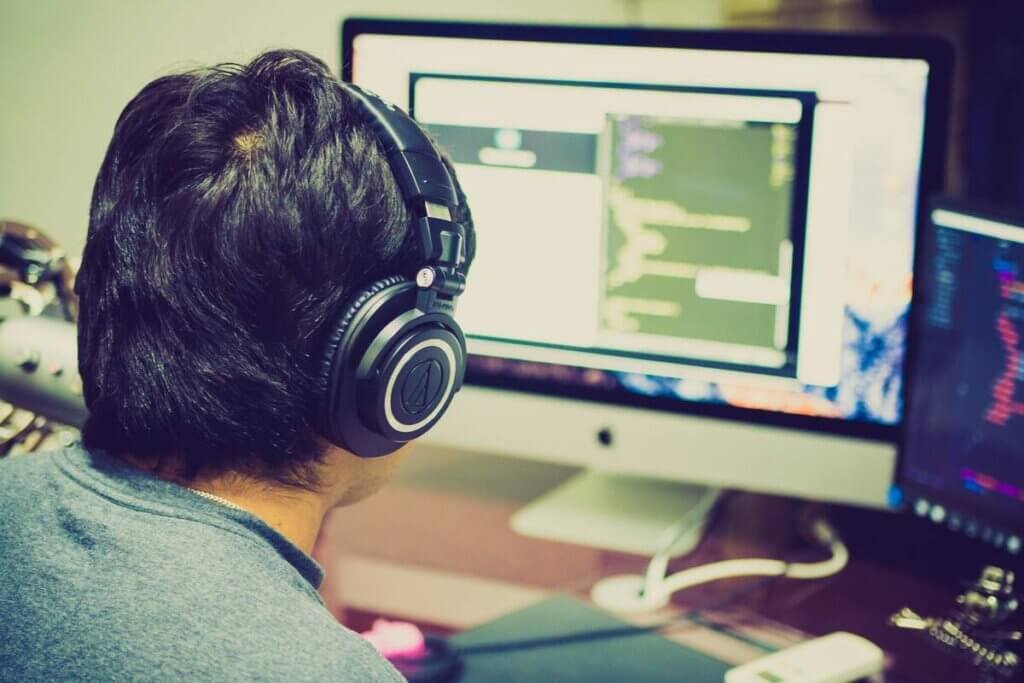 If you come up with the conclusion that you don't want to utilize pre-developed bots and develop your own Discord bots instead, then you may do so. However, it takes time and it won't be easy if you aren't familiar with coding.
To create your own bot, you may use Discord Bot Maker, which is currently available on the market. Discord Bot Maker is a powerful tool for Discord bot development. The software makes use of a system based on events and commands. Commands are referred to as functions that invoke particular actions, while events invoke functions on the basis of certain conditions, such as the banning of members, leaving or joining the server, and creating channels, among others. By putting together actions that are the consequences of commands and events, you can craft the Discord bots of your dreams.
Are Discord bots useful?
Definitely! Discord bots aren't just useful for gamers, but marketers can also reap the benefits of using a bot. Discord bots are definitely a great addition to any well-crafted digital marketing strategy. Because of their wide range of functions, Discord bots can help you, brands, marketers, and influencers communicate better with your online community. Plus, automating your marketing tasks using Discord bots can save you a lot of time and effort.
If you want to further automate your marketing strategies on other social media platforms aside from Discord, check out the tools in our Sked Social review and Denim Social review.