Introducing Facebook Gaming Creators: Who They Are and What They Do
Facebook Gaming is still a new gaming platform. However, the platform is crucial to gaming creators. It only takes up less than 5% of the market share, but it's among the myriad of opportunities for creators who want to make their mark in the industry. Currently, the number of Facebook Gaming creators worthy of binge-watching and support is quite many already. 
Facebook Gaming Creators 
Facebook Gaming is the website's game-streaming platform. Like Twitch and YouTube Gaming, Facebook Gaming allows its users to create gaming content and watch other creators' content under its main app. If your target market is gamers striving to build a social media following, grow reach, and show off their gaming skills, Facebook Gaming is the place to go. 
Although the platform's user base is increasing at a steady rate, it isn't as popular as its rival Twitch and YouTube Gaming that get more in the gaming market. However, this isn't a reason not to take maximum advantage of its features. 
What is Facebook Gaming Creator?
Facebook Gaming sums all live and pre-recorded videos on the platform under its 'gaming' section and displays all the videos on the Facebook gaming dashboard. It doesn't take much time to locate and discover new gamers, especially if the gamer is on live and playing a popular game. These gamers are called Facebook Gaming creators. 
As the name suggests, these creators create content on all things gaming. They often go live while playing a game. They also go to tournaments with other gamers. In between, or before and after their game, Facebook Gaming creators entertain comments from their followers or fans. 
How Much Do Facebook Gaming Creators Make?
Facebook Gaming streamers and creators have three primary monetization sources. These sources are known as stars, supporters, and third-party donations. Moreover, creators can also generate income through brand affiliations and ads. But for newer creators, the three primary sources make up most of their revenue source.
Stars
This source refers to Facebook's on-platform currency. Viewers directly donate Stars to their favorite creators. Every donated Star's value is equivalent to $0.01 to the streamer. So, 100 Stars' worth is $1.00, 1,000 Stars $10.00, and so on. Viewers must first purchase the Stars from Facebook before they can send them to the streamers. 
Creators are allowed to keep 100% of their revenue from Stars. However, they can only pay out once they reach 10,000 starts or $100. Only creators who are a part of Facebook's Level-Up Program and can meet several other conditions can receive Stars. 
Supporters
Facebook Gaming supporters, otherwise known as 'fan subscriptions,' are the same as YouTube members and Twitch subscribers. Supporters pay a monthly fee to enjoy perks on your gaming channel, such as supporter badges, custom stickers, and more exclusive content like polls, giveaways, chat rooms, videos, photos, and posts. Creators have the freedom to customize their subscription fee from $0.99 to $9.99. 
Before, Facebook took 30% off fan subscriptions. Hence, if your sub is worth $5, you will make $3.50 for every Supporter. But in June 2021, Facebook changed this policy and allowed streamers to get 100% of their revenue from Supporters. Sadly though, it only applies to desktop viewers. Facebook deducts 30% of the revenues from mobile views. 
Donations
Though Facebook only allows Level-up Partners to receive Stars and Supporters, any creator may set up a third-party donation on their stream. Third-party donations are given through PayPal or OBS Software, hence bypassing Facebook. To donate, viewers must click a link, and they'll be redirected to a hub where they can give to the creator's PayPal account. 
Because these donations don't pass through Facebook, creators can get almost all the revenue, aside from PayPal's charge. PayPal takes $0.30 on top of the 2.9% transaction fee. 
Advertisements
Only Partnered creators can place ads on their videos. Facebook's current program called 'In-Stream Ads' includes images, mid-roll ads, and pre-roll ads. The platform is also currently working on 'Live Breaks'—a new ad program. 
Facebook Gaming creators are paid based on CPM, or cost per 1,000 impressions. Hence, creators must track their CPM rate and ad impressions, which are known influencer metrics. In the United States, creators expect $2.00 to $5.00 CPM. So, for example, if a creator's CPM is $2.50 and ad impressions are 4,000, he gets $10 out of it. 
Who is the Biggest Facebook Gaming Streamer?
Since Facebook Gaming just came out, only a few people are aware of its many content creators. So, to shed more light on these awesome streamers, we're creating this list, and we feature these top 8 streamers according to their following count. 
Alodia Gosiengfiao
Gosiengfiao is a cosplayer, gamer, and vlogger from the Philippines. She's also the co-founder of Tier One—the first-ever gaming and esports agency in the Philippines. In 2014, Gosiengfiao started streaming on Twitch with games like Dota 2 and League of Legends. 
In 2018, she exclusively partnered with Facebook Gaming and moved her streams and content to her official FB page. Alongside Stonemountain64 and other creators, Gosiengfiao participated in Facebook's first meet and greet. She now has 7.8 million followers on FB. 
Stonemountain64
David Steinberg, popularly known as Stonemountain64, came up with his name in honor of his Nintendo 64, his first console. In 2011, Stonemountain64 created his YouTube channel and has been uploading content since. 
Between 2015 and 2016, he became a serious streamer and creator of Facebook Gaming. As mentioned, Steinberg went to Facebook Gaming's first meet and greet. To date, he has over 3.4 million FB followers. 
Disguised Toast
One of the biggest on this list is already a household name on his former platform—Twitch—before he switched to Facebook in 2019. Jeremy Wang, aka Disguised Toast, first streamed on Twitch way back in 2016.
On Facebook, he continues to play League of Legends, Apex Legends, Teamfight Tactics, and more. Wang also hangs out frequently with other well-known gamers. He has over 2.4 million following counts.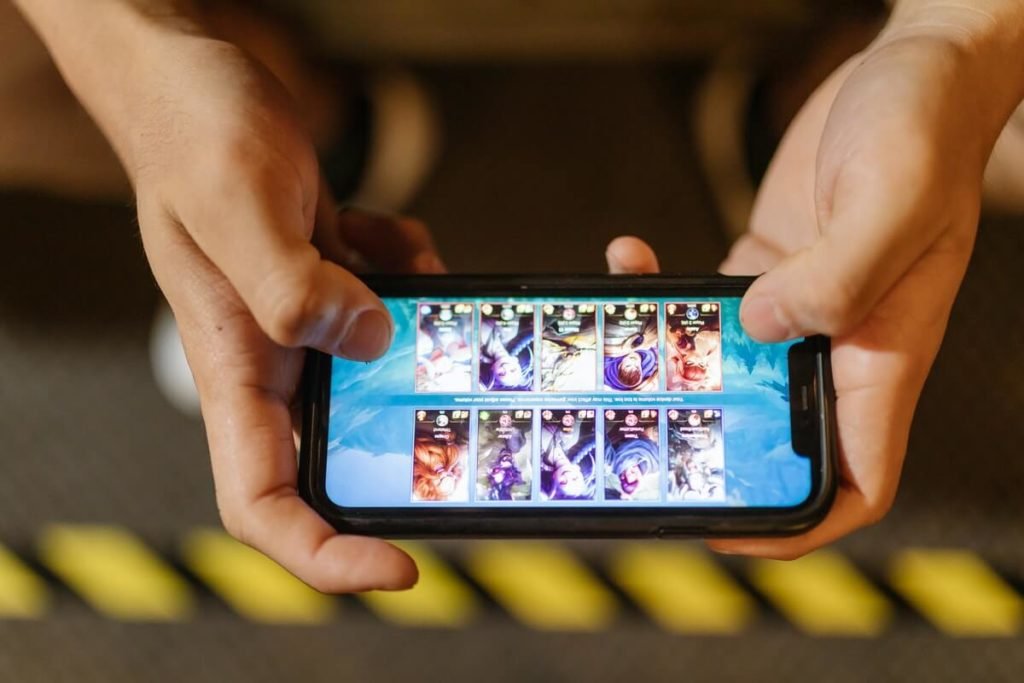 Gina Darling
Before she started streaming on Facebook, Gina Darling was already a YouTube personality. She's also a model and a former gogo dancer. This California-raised personality still streams in Twitch until today. 
Gina started Facebook Gaming last May 2018, and she's currently active. She often streams Final Fantasy VII, Red Dead Redemption II, and Call of Duty: Modern Warfare. Gina has over 1.5 million Facebook followers. 
Corinna Kopf
Kopf is a YouTuber, Instagram influencer, and streamer. She used to be a streamer on Twitch but became temporarily banned from the platform for an alleged dress code violation.
She then transferred to Facebook and became part of the Facebook Gaming community, and stated that "As a female gamer, it's so important for me to find a home that not only empowers myself but also all of you, in order to make a positive impact on the gaming world." (Insider, 2021) To date, she has over 1 million FB followers. 
Darkness429
Tim or Darkness429 is a household name in Twitch. He began his career there, streamed for four long years, and fostered a positive and thriving gaming community.
However, Tim made the giant leap to Facebook Gaming in the later part of 2018 and has admitted seven months after his move that his Facebook followers are almost triple the number of his Twitch followers. On top of that, he has over 10,000 followers on his Discord server. He now has more than 800,000 Facebook followers. 
Zlaner
Zack Lane, popularly known as Zlaner, is a creator and streamer that focuses on first-person shooter games. He was born in Canada but is now in America. 
This popular Facebook gamer has more than 700,000 followers on the platform. He initially started his gaming career by playing Fortnite. However, he's now a professional Call of Duty: Warzone player, and his fans see his in-game settings as an inspiration to improve their game. Lane also plays Call of Duty: Black Ops Cold War and Call of Duty: Modern Warfare. 
KingSlayer
This gaming creator initially started streaming on Twitch by playing the popular game Fortnite. However, he saw how difficult it is to grow his platform, especially for him and the gamers who play popular games. 
So, KingSlayer decided to take off and move to Facebook. He created the KingSlayer persona, where he wears a crown and paints war paint around his eyes. He began streaming as the character, and his career boomed. KingSlayer often creates Fortnite-related content. He has more than 470,000 followers on Facebook.
Want to gain more followers on Facebook by publishing excellent and engaging content? Check out the tool in this PromoRepublic review. 
What are the Features of Facebook Gaming?
Facebook Gaming has four primary features—gaming video hub, tournaments, play games, and live esports. You can choose whatever gaming feature you want to use anytime. 
Gaming Video Hub
Facebook's Gaming Video Hub is a complete hub that aggregates all pre-recorded and live videos from the platform and places these videos in one place that's easy to locate. It lessens the time and frustration in finding your favorite games. Additionally, the hub allows users to stream games through Facebook's Live Tool. 
Live Esports
What makes Facebook Gaming stand out from the rest of the platforms is it gives you the option to watch ongoing esports events. To watch live esports events, you only have to scroll down and go to the 'Live Esports' category. It gives you the leisure of watching other gamers compete in real-time. 
Tournaments 
One of most creators' favorite features of Facebook's gaming hub is their freedom to create or host their own tournaments and challenge other gamers. You're allowed to schedule tournaments ahead of time and compete with other gamers from around the world at a specific time and date. If you want, you're free to compete in others' tournaments. 
Play Games
Because it's a gaming platform, Facebook Gaming allows you to play various Facebook Games with your friends from across the globe. It doesn't matter where you are in the world so long as you're friends on the platform. Then, you're free to play Facebook games together. 
How to Create a Facebook Gaming Creator Page?
To start streaming on Facebook, you must first create your own creator page. On this page, you'll be posting and streaming your content and building your audience. To create a page, follow these steps:
Enter the

Gaming Page

creator.

Input a name for your

Page

. 

Press '

Continue

.'

Choose and upload your

Profile Picture

, or you can

Skip

. 

Next, choose and upload your

Cover Photo

, or you can

Skip

. 

Lastly, opt to

Send Notifications

to your friends to notify them of your Page, or you can opt for

Not Now. 
Your feed and Page's custom URL will be in the format: fb.gg/(your page name). 
How to Convert an Existing Page to a Gaming Video Creator Page?
Now, if you already have an existing page with a solid follower base, creating another page will possibly break your momentum. Good news, though, because you can convert your already-there Facebook page to a gaming video creator one. Here's how you can do it:
Open your

Page

. 

Choose the three-dotted button to the right of

Share

. 

Choose

Edit page info

. Then, add

Gaming video creator. 

After, open the

General tab

under

Categories

, and add

Gaming video creator. 

Then, save by clicking on

Save Changes. 
Then, your feed and Page's custom URL will be converted to the format: fb.gg/(your page name). Once you've created your Page or converted your existing Page, your Facebook gaming login will be easy, and you can access your Facebook gaming streamer dashboard.
Handling and promoting on multiple social media accounts can be exhausting when it's not automated. Publish on Facebook, Twitter, and other social platforms all at once by checking the software in this SharpSpring review. 
Be One of the Influential Facebook Gaming Creators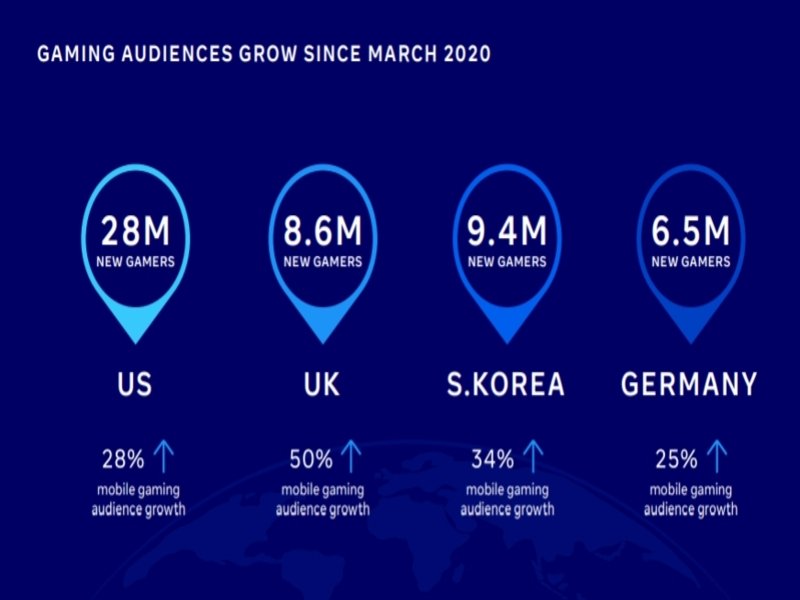 Facebook Gaming has given gaming creators and streamers a chance to expand their platform and build a more solid base. While the platform is still relatively new, we can't deny that it's a good platform for gamers to showcase their skills and get to know their co-gamers. Plus, it's super easy to access, given that it's built into Facebook's main platform.
Increase your exposure on Facebook by exploring its other features. You may read "Facebook Group Marketing for Business: A Guide for Marketers," to learn more.