It is sometimes much wiser and more efficient for businesses to work with a full service marketing agency than hiring an internal marketing team. We shall be exploring what a full service marketing agency is in this article.
Full Service Marketing Agency
It can be challenging to catch up on a company's marketing needs as it grows, while other companies simply don't have an in-house marketing team. On top of all that, the variety of consumer preferences and technological innovation requires updated strategies and digital marketing software that can be costly when availed individually.
Hence, working with a full service digital marketing agency is often the best idea. Different agencies are there for all your marketing needs, including a full service email marketing agency or an influencer marketing agency. However, all-in-one marketing agencies offer more solutions and services.
What is a full service marketing agency?
A full-service digital marketing agency offers rounded solutions, providing the necessary services required for marketing and advertising. The most common services a full-service marketing agency offers include, but are not limited to, creative design, social media marketing, content creation, web development, and print and digital advertising.
These agencies consist of experts and lead specialists for every marketing facet, ensuring the proper delivery and execution of comprehensive strategies and solutions. They can provide marketing services across channels and platforms.
What services does a marketing agency offer?
A full service marketing agency offers various, if not all, types of marketing solutions. Most of the best agencies do not just settle with a single strategy. Instead, it offers packages or bundles tailored to their client's needs. 
Experienced marketing agencies tailor personalized services for their client's goals, budgets, and development.
A marketing agency can offer multiple services, including:
Email Marketing Management

Packaging Design

Experiential Marketing

Brand Identity Design

Web Development

Digital Media Buying

SEO &PPC Services

Influencer Marketing
Most companies hire a full service marketing agency to build work with experts who own specialized digital marketing tools and have relationships with renowned brands and companies.
There are hundreds of full service marketing agencies, and one of our most recommended agencies is Fishbat. You may get a peak of the agency in this Fishbat review.
What are the benefits of a full service marketing agency?
If working with a marketing agency weren't so beneficial, it wouldn't be as big of a business today. So, expect to experience these benefits when hiring a full service marketing agency:
Cost Friendly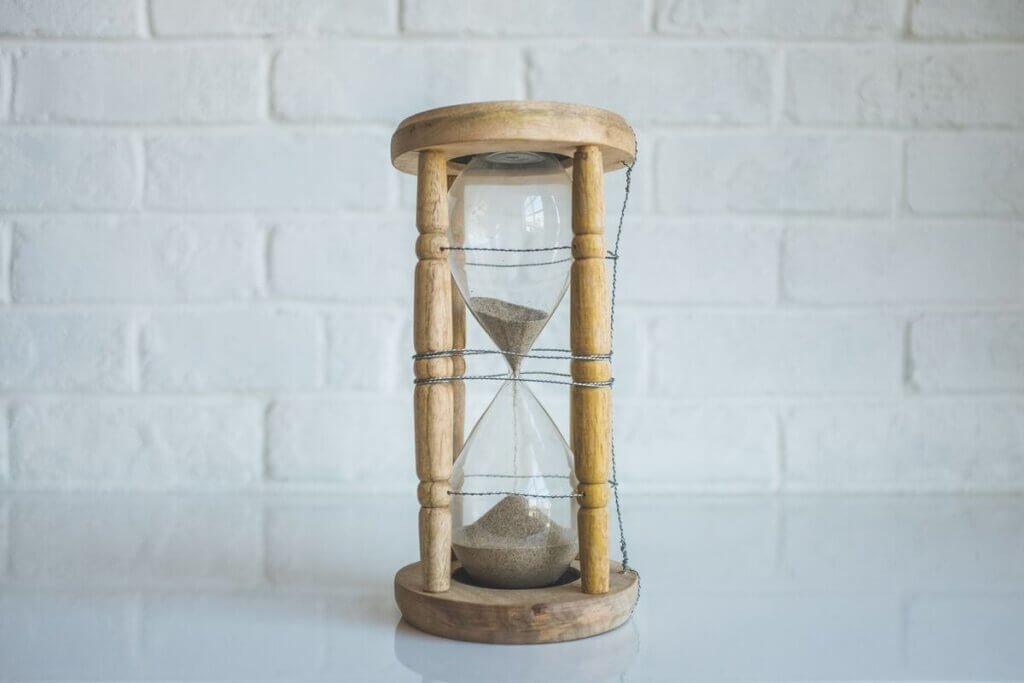 Hiring a marketing agency for your business's advertising and marketing needs allow you to save money and rids you of additional cost on marketing tools and in-house marketing staff.
In-house hiring may eat up your marketing budget with the additional staffing, training, benefits, and systems. At the same time, a full service agency already has all those, and the total gross cost is liquidated among multiple clients.
Best of all, a marketing agency has all the experts in one place, so you don't have to spend for multiple agencies to address your needs and meet your goals.
Scalable
Scaling up or down can be difficult with an in-house marketing team. Working with an internal team requires you to spend time and money on employee training and retention if you want to scale up, while scaling down is another problem.
If the scaling problem isn't enough, you must find the perfect staffing based on capacity. We all know how challenging this can be with today's competitive landscape.
Your best option is to work with a full-service marketing agency to avoid this problem. These agencies can scale up or down anytime without you having to worry about it. They know the best staff and manager for every client, with fluid scalability.
Updated Technology and Responsive Marketing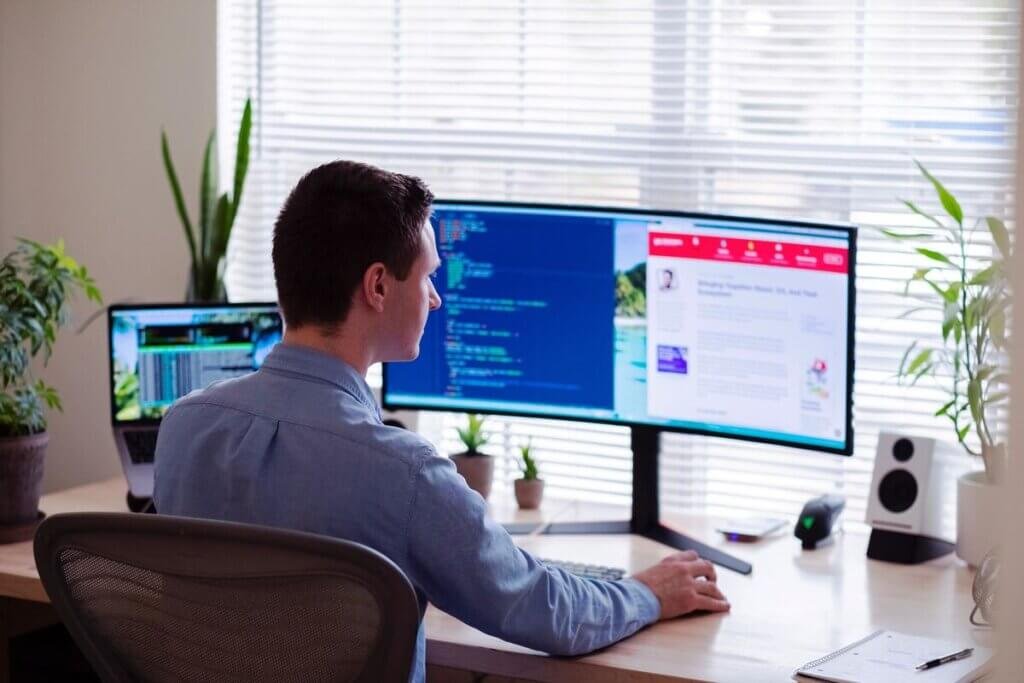 Digital marketing is a dynamic space, so expect constant technological innovations. Working with a full service marketing agency allows you to stay on top of the trends and technological advancements without spending more. With a specialist in every area, these agencies keep up with the current trend so their clients won't have to.
These agencies are performance-driven and use the best software, analytical reports, and updated data to hit their clients' goals. They know what they do by heart, and you get professional treatment when working with them.
Full-service marketing agencies can collectively and swiftly respond to the changes in market conditions and execute necessary updates on time. That way, you will have more time to focus on other aspects of your business because an agency can take care of your updated marketing needs.
Diverse and Experienced Marketing Professionals
Unlike agencies specializing in one service or solution, a full-service marketing agency covers all aspects of marketing and advertising. A full-service agency consists of teams of marketing specialists in every discipline, such as digital, content, and creative marketing teams.
Hiring a full service marketing agency provides you the opportunity and benefit of working with a team of experts who can deliver impressive and consistent results across multiple channels. 
As opposed to working with multiple niche agencies, hiring a full service marketing agency with broad skills avoids conflicting ideas, inconsistent messaging, and fractured branding.
Fresh Ideas
Experienced and credible full service marketing agencies have years of experience working for multiple clients with different needs and goals, exposing them to different perspectives. Your business will benefit from fresh ideas that your internal marketing team may have overlooked.
The multiple creatives in an agency can craft novel and effective ideas for your campaigns. Whatever your goals are, a reliable marketing agency has the power to hit those goals through brilliant campaign strategies.
How do you choose the right full service marketing agency?
If you find working with a full service marketing agency the right approach for your business, your next step is to look for the best agency to partner with. 
With a myriad of agencies out there, you must select the right one carefully. 
Consider its values, culture, and personality. 
Like any other company or workplace, every agency has distinct work values, culture, and personality. Not all marketing agencies are in it for the long haul, as some don't value their clients as much as they say they do.
Remember that your business does not need all the marketing solutions an agency offers. So, be cautious of marketing agencies that indiscriminately force a full-package service, as you may end up with a solution unaligned to your business goals. These are the kind of agencies that only want to earn money without genuinely caring for their clients. 
Look for full service marketing agencies that observe an open and honest approach when dealing with clients. Avoid those that push services their clients don't need. 
The best marketing agency puts your needs and goals on top to develop a custom solution for your business. 
Check out its experience and specialty. 
While a full service marketing agency specializes in almost all marketing aspects, it still pays to check out its topmost services and its marketers' experience. 
For example, your business is in the manufacturing or engineering industry. The industry you are in requires more than just creativity and passion to hit your marketing goals. You are more likely to get the best results by working with experts with a solid understanding of technical topics or niches, enabling them to accurately market your services and products to your audience. 
Make sure you know an agency's technical expertise to ascertain that they can grasp technical concepts. Going over several case studies will help you look at what an agency does, the type of industries they specialize in, and who their past clients are. 
What is the example of full service agency?
The tight competition between businesses and brands allowed for an increase in marketing and advertising professionals and agencies. Here are a few examples of a full service marketing agency: 
SmartSites
Award-winning full service marketing agency SmartSites has a team of more than 80 designers and developers, offering a wide range of solutions like web design, social media, SEO, PPC, and email marketing.
SmartSites has a proven track record of helping businesses succeed, putting them on top of the charts. The agency drives results for both small business and Fortune 500 companies. 
Moburst
Moburst is a full service marketing agency that incorporates creativity, reliable data, and advanced technology to generate impressive results and maximize key performance indicators. The agency prioritizes mobile marketing, helping companies scale for hyper-growth. 
It is the agency responsible for the Reddit app's increased 90% exposure and an internationally acclaimed Samsung campaign. 
Sociallyin
While Sociallyin is an award-winning full service marketing agency, it is best known for its social media marketing solutions. The agency applies novel strategies to keep its clients ahead in their respective industries. 
They boast a result-driven approach, focusing on forging lasting connections through personal online engagement. 
Their service offerings include content production, social media management, influencer marketing, social selling, paid social advertising, data analysis and ROI modeling, community management and listing, and social media strategy. 
All props to Sociallyin, Samsung, and Nikon are a few companies that have successfully scaled their marketing efforts. 
If you are looking to work with this full service marketing agency, go over our Socially.in review. 
Disruptive Advertising
Disruptive Advertising has been a leading full service marketing agency for more than a decade, providing unparalleled marketing expertise to its clients.
Aside from managing ad accounts, Disruptive Advertising has full-funnel marketing strategies that leverage the best services and platforms to drive successful results and help clients solve their challenges. They offer advertising, paid social, SEO, paid search, Amazon marketing, email marketing, creative services, and website optimization solutions. 
Some of Disruptive Advertising's diverse clients are PennyMac, PoliteMail, Adobe, and Procurify. 
Nuanced Media
Full-service eCommerce marketing agency and Amazon partner Nuanced Media help its clients launch or scale on Amazon, making it a distinct agency among other full-service marketing agencies. Nuanced Media helps brands succeed on Amazon, the world's largest eCommerce marketplace. 
The agency provides Amazon growth strategies, including keyword harvesting and data-driven product optimization. On top of its profitable Amazon services, the agency fuels client growth in eCommerce through affiliate marketing, social media marketing, influencer outreach, wholesale distribution networks, and cross-selling on eBay, Target, and Walmart. 
Fresh Content Society
Fresh Content Society is a full service marketing agency for creating compelling social media content. The agency has a dedicated team of marketing specialists that ensures a brand's engaging and impactful social media presence, with a specialized focus on YouTube, Twitter, TikTok, and Instagram. 
The agency tailors its influencer marketing approach uniquely, matching clients with the best influencers who can resonate among the clients' audience. Fresh Content Society ensures flawless strategy alignment and execution for businesses with extensive campaigns. 
Is a full service marketing agency worth the spend?
Working with a full service marketing agency is proven effective if you want to reach your business's goals, such as boosting sales, increasing reach, and driving engagement. All you have to do is determine your goals and needs and choose an experienced agency. 
Make sure to carefully select your agency, as it holds one of your business's fates. 
Dive further into the specifics of what constitutes a digital marketing agency by reading this article on "The Best Digital Marketing Jobs in 2023."