The most popular influencers are going head to head to come up with the best TikTok dance challenges 2022. And so far, the competition has been tight on this social media platform. But do you ever wonder what makes them tick? What makes them trending and go viral in such a short amount of time? 
In this post, we will discover not only the best TikTok dance challenges 2022, but the creatives behind them and their knack for knowing what will connect with their audience and what is doomed to be an epic fail. Aside from the dances, we'll also check out what challenges are trending on TikTok and why they took the internet by storm. This will give you some great ideas if you want to kickstart your career as TikToker this year. Let's go!
Best TikTok Dance Challenges 2022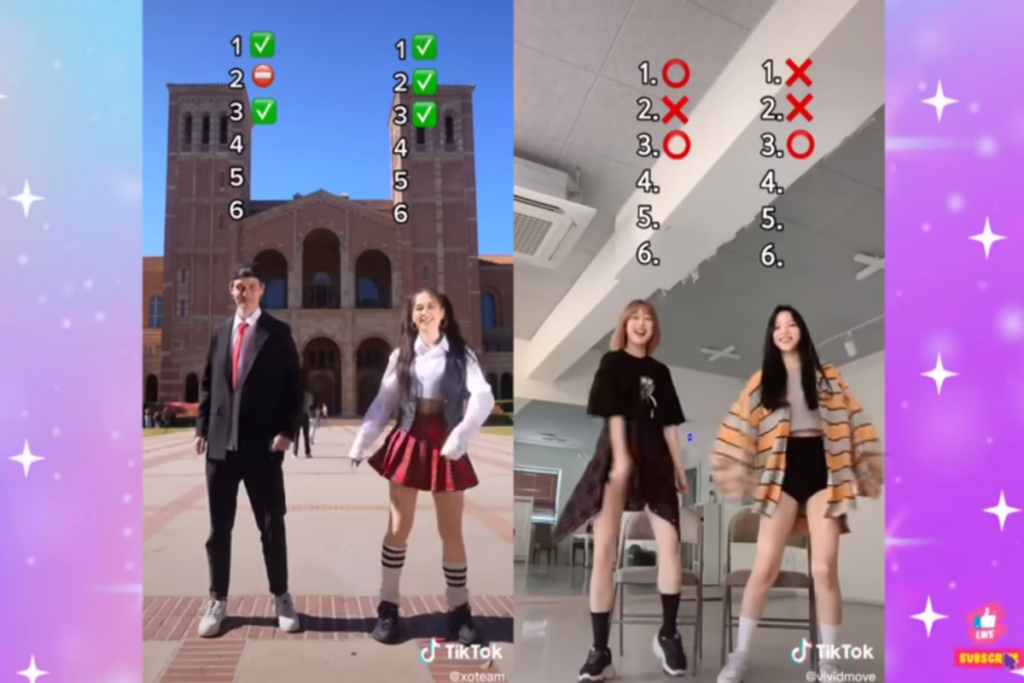 What are 3 of the most popular TikTok dances? You're in luck because we're not going to give you 3, but 15 of them!
Tap In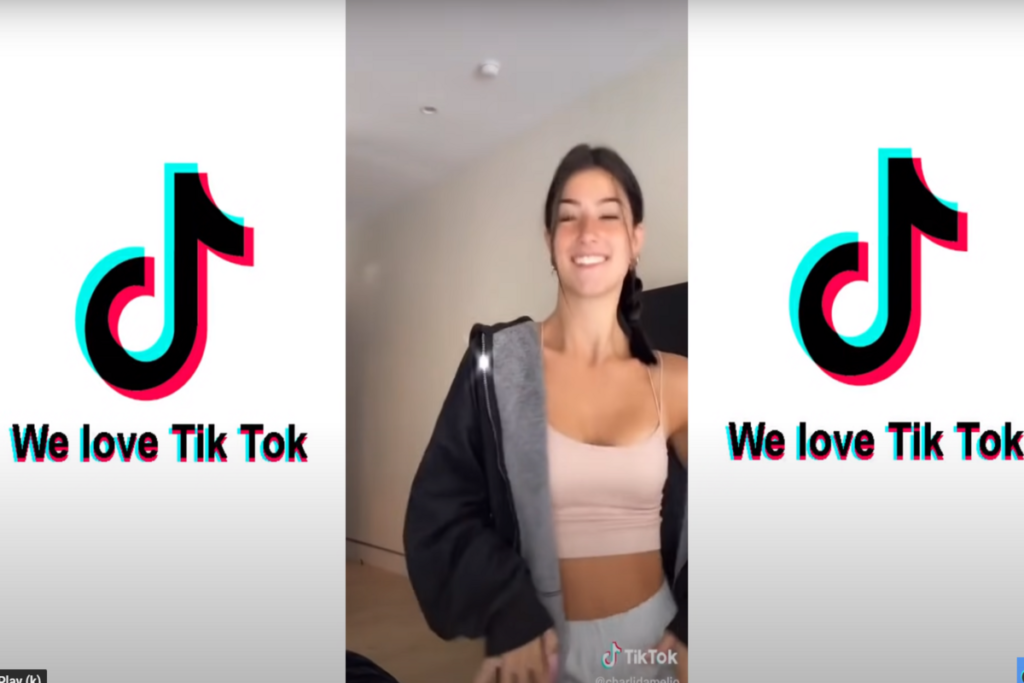 Born as Diamonte Quiava Valentin Harper on July 2, 1993, Saweetie, as she is famously known, is an American rapper. Her singles Best Friend and Tap In both reached the top 20 of the Billboard Hot 100. This Grammy nominee for Best New Artist in 2021 also had her smash hit Tap In go viral on TikTok, thanks to a dance challenge started by user @yodamnmamma. 
Go! Go! Go! Who's next?
Originally derived from Hip Hop Harry, the lovable bear in the children's television series that launched in September 2006, "Go, Go, Go! Who's Next?" is part of the show's freestyle dance routine used to educate children about physical, social, and emotional development. This type of freestyle has the type of appeal that will also lure millions of TikTokers to come out with their own "Stanky leg" dance version. 
Out West
Sang by JackBoys' leader American rapper and singer Travis Scott, featuring vocals from Young Thug, the Out West Dance Challenge burst into the TikTok scene. Superstar celebrities Usher, Ellen DeGeneres, and Shaquille O'Neil got on the trend, too. The dance's original creator is Nicole Bloomgarden and she didn't expect it to blow up at all. And when viral TikTokers like Charli D'Amelio did it too, Bloomgarden found it difficult to get recognition. However, she was really happy how everybody was killing it on TikTok. 
WAP
Now, this song was so controversial that even the singer herself, Cardi B. said she didn't want her two-year-old daughter to hear it yet. Also featuring Megan Thee Stallion, WAP (Wet-Ass Pussy) was released by Atlantic Records in August 2020. This hip-hop song is filled with heavy bass drum beats that possibly contributed to it becoming a TikTok phenomenon. Some people praised the song for having a sex-positive message, while conservative commentators voiced their criticism about its explicit nature. 
Sexy Back
This Justin Timberlake hit song featuring Timbaland made its way to the TikTok choreographed dance challenge as well. TikToker @jenniferjeppssson created this dance, and along with her friends, went around in a circle while performing various moves to go with the music. It quickly went viral and everyone on the platform was excited to make their version. Definitely deserves to be included in the best TikTok Dance Challenges 2022!
The Box
Roddy Ricch's smash hit "The Box" gained worldwide popularity in part to TikToker superstar Charli D'Amelio. Since the single was dropped in January 2020 it has already gone octuple platinum (yup, 8x platinum!). The song has inspired people to break barriers and social norms. Proving that they can achieve their dreams on their own terms. 
Cannibal 
Cannibal was a song that was performed by American singer and songwriter Kesha back in 2010. It gained viral status in February 2020 when its dance trend emerged on the TikTok app. The revival of the song pushed it to enter numerous charts, even becoming a Canadian top 40 single. Kesha then joined the app and released a viral dance routine alongside Charli D'Amelio. 
Number One Baby
Young Thug, who also earned his number one single "Havana" with Camila Cabello, performed this song. The original dance was created by 14-year-old Jalaiah Harmon back in September 2019. It quickly blew up and her dance is frequently performed in TikTok competitions. 
Supalonely 
Supalonely was performed by New Zealand singer Benee and featured American singer Gus Dapperton. The track was released in December 2019 as part of her second EP Stella & Steve. It burst into the TikTok scene in March 2020 and garnered over 6.9 billion plays that month. The song was included in the top 40 in more than 25 countries including the United States, the United Kingdom, France, Australia, Canada, Germany, New Zealand, and The Netherlands. Zoe Lerma created the popular dance for the tune. 
Savage
American rapper Megan Thee Stallion's Savage was released on March 6, 2020, as part of her Extended Play Suga. It was catapulted to US Top 40 radio formats by April 7, 2020. Ohio-based TikToker Keara Wilson started the Savage dance challenge and was even copyrighted for the choreography. 
Don't Start Now
Don't Start now is a song from Future Nostalgia, Dua Lipa's second studio album that was released in 2020. Warner Records released the song for digital download back in October 2019 as the album's lead single. Although Dua Lipa is reclaiming her viral TikTok dance that she accidentally created back in 2017, it was teenager Hannah Kaye Balanay who started the challenge where 3.8 million people followed her dance moves. 
Vibe
Cookie Kawaii, whose real name is Vanice Palmer is best known for her single Vibe. After it became viral on TikTok in 2020 she signed up for Empire and in 2021 released her first studio album, Vanice. 
Say So
For those who are not aware, this song that became viral on TikTok samples Nile Rodger's guitar riff from Good Times, the Chic's 1979 hit. Say So was part of Doja Cat's second studio album entitled Hot Pink in 2019. The disco-infused sound is what makes it so danceable as proven by TikToker Haley Sharpe who popularized the song back in December. 
Laxed- Siren Beat
Jawsh 685, who goes by the real name of Joshua Christian Nanai, is a beatmaker and music producer from New Zealand who made his breakthrough with the hit song Savage Love (Laxed-Siren Beat) with American singer Jason Derulo. When BTS made the song remix, it reached number one in more than 15 countries including the US, UK, Canada, New Zealand, and Australia. The dance went viral on TikTok since its dance set is relatively easy, which practically anyone can do.
Want to up your social media game? Check out this Postfity review.
I'm Moving Too Fast 
Originally performed by Marc Era, this dance challenge went viral back in March with over 5.7 million users on TikTok dancing to the choreography and audio by Deandre Lamar. Lamar was first seen dancing to the video himself on February 29. 
What Is The Most Popular Dance Move On TikTok?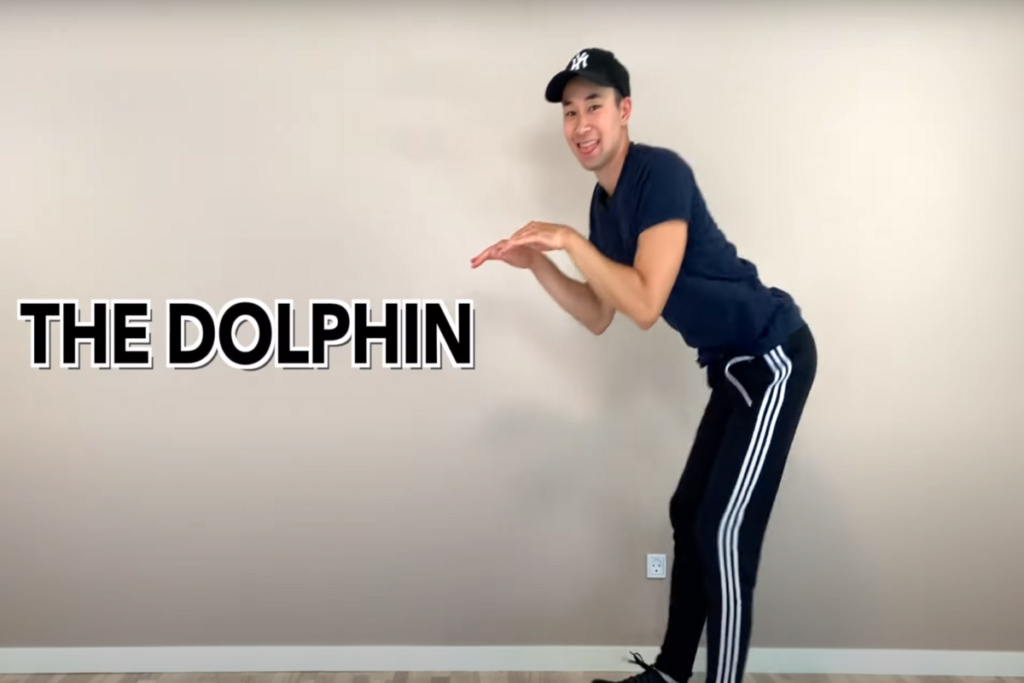 It's hard to decide but here are some of them. Learn them all and be the best TikTok dancer online!
The Whoah

Throw It Back

The Moonwalk

The Dolphin

Bust Down

The Clap

The Hip Move

The Mop

The Body Roll

The Hip Pop

Dice Walk

The Hit Yo' Hips

Happy Feet
How TikTok Dances and Other Challenges Go Viral
Now that we know some of the top TikTok dance challenge 2022 songs, let's go and find out what makes them go viral in the first place. Is there a secret formula that up-and-coming TikTokers could use that could spell their surefire success? Or just like most trending things online, it's basically a "hit-or-miss" type of phenomenon? Let's check it out. 
Wee Buns
What is the best challenge on TikTok? Wee buns. This means anybody can do it. Sure, there are lots of professional dancers who obviously deserve all the accolades they get on TikTok. But the "others" (amateurs, wannabe dancers, just having fun) far outweigh the pros. In short, the platform has been known to be a safe space where everyone can dance and freely express themselves. 
It doesn't matter if you have the perfect form or execute the right steps all the time. The important thing is that you come up with something unique and creative. With TikTok, you already have a "template" to follow, a sound to use, and a sample choreography. You can pick it up from there if you want to create your own version or do a remix. 
Stick Out Like A Sore Thumb
TikTok has a very complex and cryptic algorithm. Its content depends on each user's "For You Page." This means there are countless streams of individually customized new videos. 
But there seems to be some common denominator among these trending videos. All the dances that go viral are fun and energetic. They are super catchy and anyone who hears them wants to learn them instantly. The interpersonal aspect also comes in, since you feel like you're just on FaceTime with that person you're watching perform. 
Algorithm With Prejudice
One thing to know about the TikTok algorithm is how it operates in atrocious ways. According to Sydney Skybetter, Theatre Arts and Performance Studies Director at Brown University says that TikTok prioritizes artificial intelligence. Technologies such as facial recognition and pose estimation are thought to be the driving force behind its algorithm. 
Skybetter points to the 2019 revelation where TikTok suppressed videos by creators who were deemed fat, queer, or disabled. All these are under the guise of protecting those who are prone to cyberbullying. According to him, not only is the platform trying to suppress various kinds of bodily appearances. It is also trying to actively promote other kinds of bodily appearances. 
Another weak point of TikTok is that it has no built-in mechanism for giving credit to the dance creators. This issue came into the spotlight back in 2020 when The New York Times ran a story on the creator of the "Renagade" viral TikTok dance, Jalaiah Harmon who was then 14 years old. 
What's worse, there are instances where the black teens were not only failing to get credit for the dance they created, white teens were profiting off the same dance, which is unjust. But despite the app's dark implications, TikTok dance has become a wild online phenomenon. 
Best Editing Video Apps For TikTok 
After knowing the perks and downsides of TikTok and you're still determined to become the next celebrity TikToker (or just want to have fun with your audience), here are some of the best TikTok video editing apps to dazzle your viewers. 
ViaMaker
This TikTok video editing app by Bytedance is free and helps you create fantastic videos. Shortly after it was made available, it generated over 6,000 reviews on Google Play Store, with mostly five-star reviews. Giving it an overall 4.5-stars rating. Now you can easily cut, reverse, or change your speed. Utilize its advanced effects and filters. Enjoy its extensive music library, and have fun with its custom TikTok fonts and stickers. 
BeeCut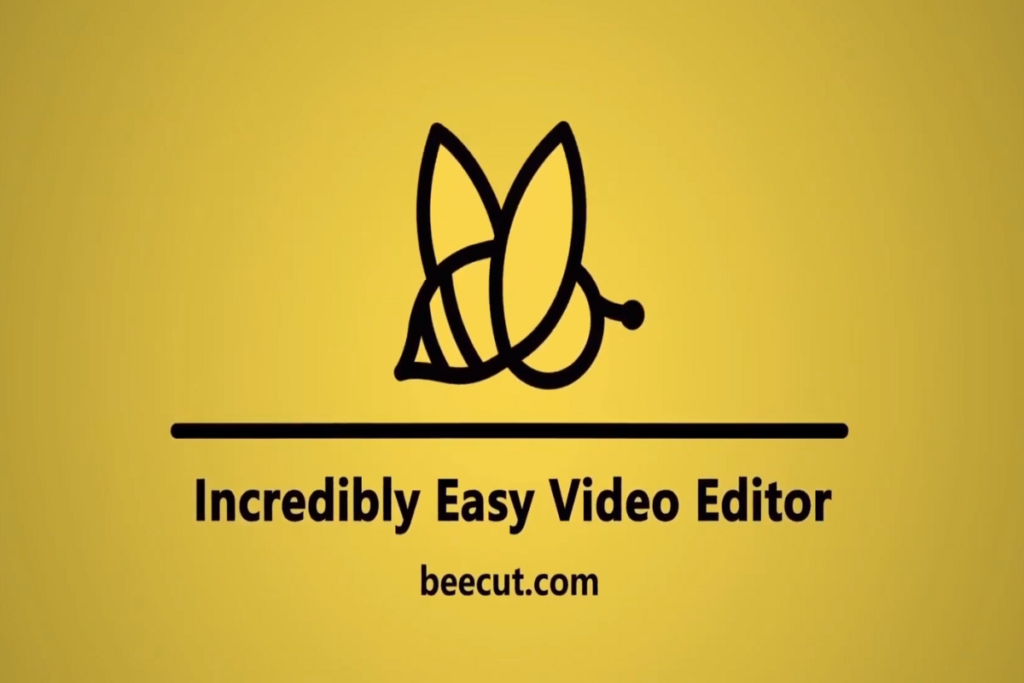 This is another free, all-in-one video editing app for TikTokers who are just starting out. Enhance your video creations with their filters, cutting, cropping, transition, rotating, and effects features. It has an easy and straightforward interface for creating amazing videos with just a few clicks. It can also support 1080p, 720p, and 480p video exports. 
Zoomerang
Available on Google Play and Apple's App Store, this simple TikTok video editing app is beginner-friendly and has step-by-step in-app tutorials. These enables you to choose among your fave TikTok videos and learn how you can do it yourself. It also contains editing tools such as filters, effects, and music, among others. Choosing a pro subscription lets you enjoy an ad-free experience, plus access to more effects and video editing features. This app has a limited plan that's free and in-app purchases range from $1.99 -$39.99 for each item. 
TikTok Dance Craze: Go Big Or Go Home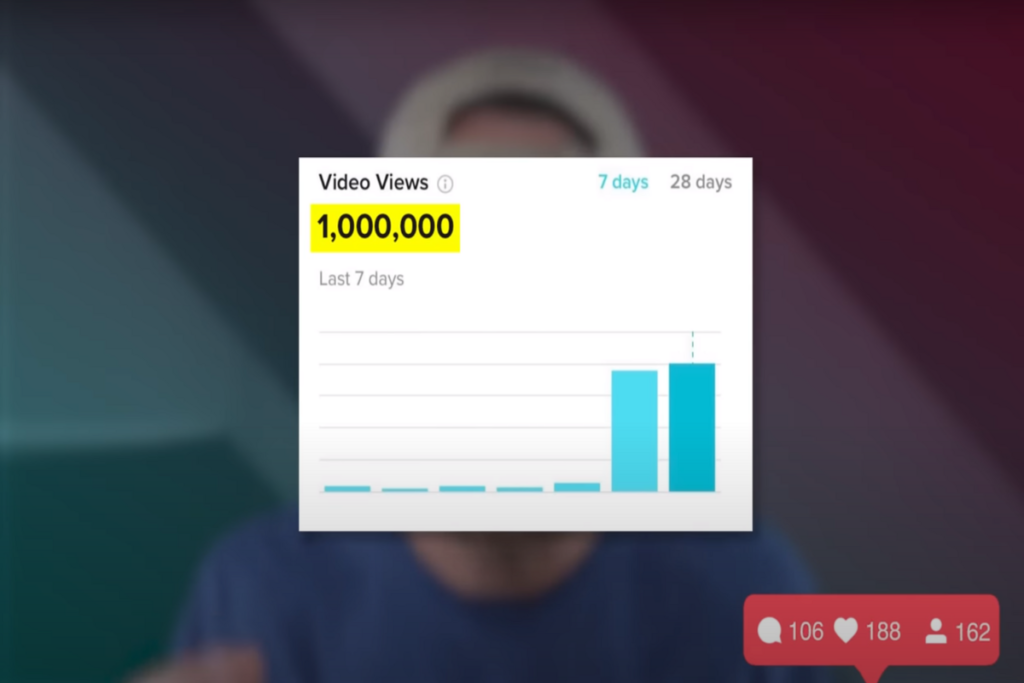 For some, this is all about showing off their smooth moves and having fun with their friends. But for those who wish to take it to the next level and even monetize their TikTok journey, make sure to do your homework and learn everything you need to know to stay on top. Also, don't forget to utilize the most efficient apps and tools to make your life easier (like the one in this Lately review), like managing your social media accounts. Make sure everything is on queue so you can just load it, and forget it! Good luck!
Now that you've learned about the top TikTok dance challenges, you may want to boost your TikTok videos. Check out our article " TikTok Video Size: Guide to Video Specs Dimensions and Length."