These days, so many financial gurus are springing up like mushrooms that it has become increasingly confusing and difficult to distinguish fake gurus from the real deal. They litter social media platforms, from Twitter, Instagram, to YouTube, and now even TikTok! So today, we'll go through a rundown of the top and upcoming finance influencers. As well as the old but gold financial experts we've come to know and rely on long before the advent of social media. 
We'll see who you should look out for on social media. And give you tips on what to watch out for so you can save yourself from wasting hundreds, even thousands of dollars on courses promising to bring you financial breakthroughs. 
Top and Upcoming Finance Influencers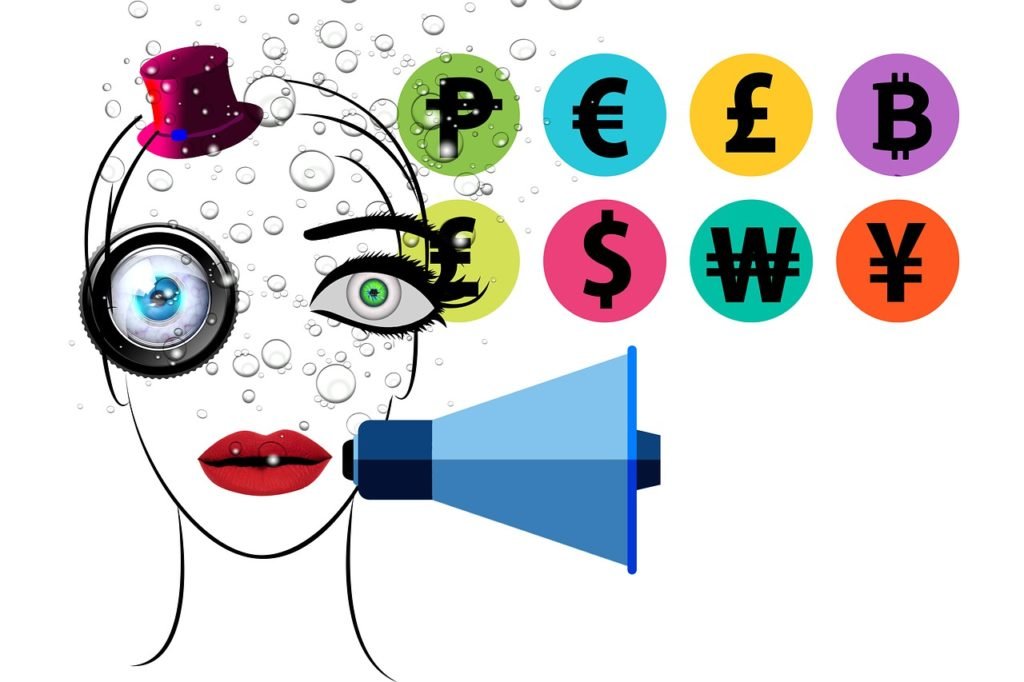 Are you used to traditional financial advice and curious if these finance influencers on social media could offer something different, even better, for you? Let's go ahead and find out. 
Top Financial Influencers on Twitter
Let's start with Twitter. From analysts, economists, authors, Bitcoin, or FinTech specialists, Twitter is one of the go-to places to find experts sharing their vast views and knowledge when it comes to financing topics. 
Ryan Avent
Ryan Avent began serving as an online economics editor for  The Economist in 2009. In 2011 he started covering global economic issues as an economic correspondent. Seven years ago he landed the news editor position at The Economist. He is also the author of "The Gated City" and "The Wealth of Humans: Work, Power, and Status in the Twenty-first Century."
David K. Waltz
One of the financial officers who made it into the Fortune 500. He explores the strategy and financial excellence. He is also the author of Treasury Cafe, a blog that focuses on giving practical, unique, and in-depth perspectives on relevant business topics crucial to finance as well as other professionals. 
Jim Marous
Jim Marous, the co-publisher of The Financial Brand serves as a financial industry strategist. He is also known as one of the top 5 most influential people in the industry of banking. 
Michael Kitces
Michael Kitces is behind the Nerd's Eye View blog at www.kitces.com and the publisher of The Kitces Report. He is a Certified Financial Planner (CFT) and has racked up two Master's degrees (one in Taxation, the other one in Financial Services). 
David Ning
David Ning is an entrepreneur, author, and personal finance blogger. He helps people reach their financial freedom and retirement goals. 
Karlene S. Robinson
Karlene Sinclair-Robinson is an author, business strategist, and financial expert. She is considered a foremost expert when it comes to alternative business financing. Robinson is also the go-to expert for success strategies among startups, struggling entrepreneurs, and small businesses. 
Tina Weeks
Tina Weeks is a Life Planner and Independent Financial Advisor. She is also a UK Life Planning representative, speaker, and organizer. Weeks helps individuals effectively manage their money so they can live the life they choose. 
David M. Brear
David M. Brear is an all-around Fintech nerd. He is also an influencer, and the CEO and co-founder of 11:FS- Changing the fabric of financial services. 
Susan Weiner
Susan Weiner is a writer-editor and chartered financial analyst. She helps financial professionals increase their writing's impact on their prospects and clients. Weiner also writes and edits white papers, investment commentaries, blog posts, and articles for leading investment as well as wealth management firms. 
Nouriel Roubini 
Nouriel Roubini is an Iranian-American economist. He is currently with New York University's Stern School of Business. Roubini is also chairman of Roubini Macro Associates LLC economic consultancy firm. 
Most Popular Personal Finance Gurus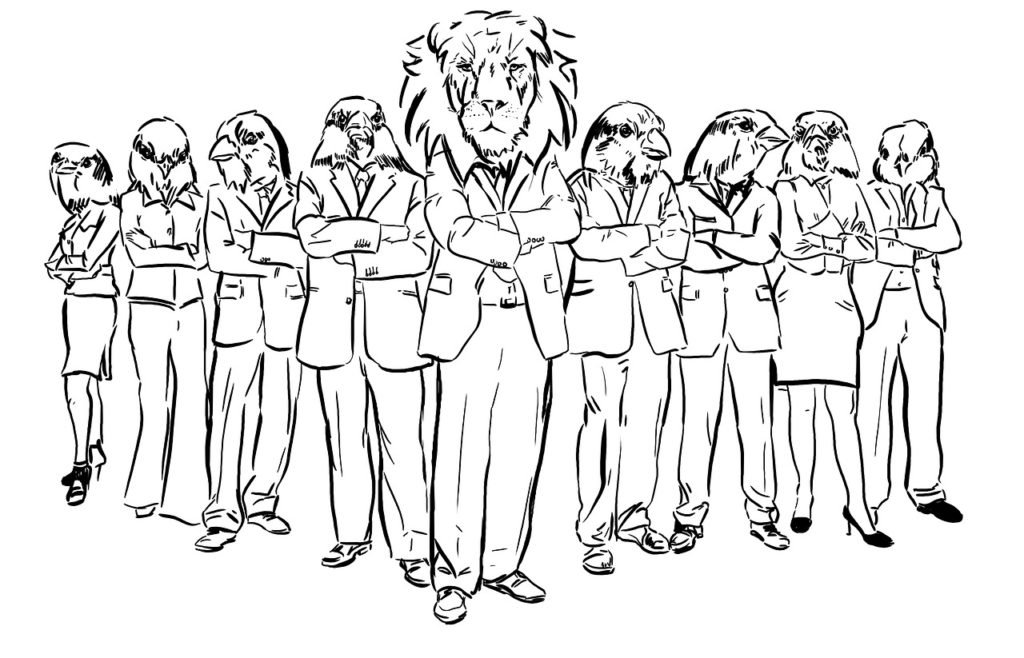 Now let's take a look at the most influential personal finance gurus we've known for the longest time. 
Robert Kiyosaki
Perhaps one of the most famous of them all is Robert Toru Kiyosaki. He is an American businessman and popular author of the number one best-selling personal finance book, "Rich Dad Poor Dad". He is the founder of the Rich Dad Company and Rich Global LLC. His company provides business and personal finance education to individuals through books and videos. 
Warren Buffett
Warren Edward Buffett is not only an investor and business magnate but a philanthropist as well. Presently he is the CEO and chairman of Berkshire Hathaway. Buffett is one of the world's most successful investors. In May 2022, his net worth is estimated to be over $166 billion. This makes him the 6th wealthiest person in the world. 
Richard Branson
Sir Richard Charles Nicholas Branson is an extraordinary person with dyslexia. His being a dyslexic individual has made his life story very inspiring and empowering for everyone. He was a high-school dropout by the age of 15. Yet he went on to become a business magnate, a world-renowned billionaire, author, and philanthropist. 
Finance Influencers On Instagram
Gone are the days when financial literacy is only familiar to the older generation. Especially with the advent of social media, the financially savvy are getting younger and younger each year. And financial influencers play a big role in helping them manage their finances. Here are the top financial influencers you ought to follow on Instagram. 
The Financial Diet
The Financial Diet is comprised of 8 women authors who are based in New York. It was created by women, for women, and goes beyond budgeting topics. Everything you need to know about personal finance can be found in this treasure trove. From personal stories, and table napkin economics, to professional opinion. 
Kevin O'Leary
O'Leary busted the popular myth that you need a six-figure job to open an investment account. He believes every dollar counts and that it is never too late or early to start building wealth. This entrepreneur, TV personality, and politician has made a name for himself as an investor. And he wants to share his wisdom with the world.
Tiffany Aliche
Tiffany Aliche was a dedicated preschool teacher in Newark, NJ for 10 years. And now she teaches people about financial literacy and how to manage their money right. She has a gift for making the most complex topics simple and easy to understand. Aliche explains the most effective ways to save, be debt-free, and give good financial advice in a down-to-earth and good-humored way. 
Clever Girl Finance
Clever Girl Finance is another candidate who made it to our list of the top and upcoming finance influencers. Bola Sokunbi started this online platform. She is an educator and financial expert. Right now CGF is comprised of five financial professionals offering support and education to women. Making personal finance navigation as smooth-sailing as possible. 
Jeremy Schneider
Jeremy Schneider struggled as a businessman all his life and used to work for under $40,000 annually and could hardly make ends meet. Eventually, though he was able to kickstart his small startup and is well on his way to making his first million. He is here to teach you how frugal spending habits and wise investments are things that can pave the way to wealth and financial freedom. 
Female Finance Influencers
Traditionally, the finance industry has been well-dominated by men. Nowadays, however, more and more women are making their voices heard. From blogging, authoring books, and podcasting, they are gaining massive social media followings. These awesome ladies have turned into bonafide finance influencers. 
Tori Dunlap
Investor, entrepreneur, and feminist Tori Dunlap is now one of the most sought-after social media personalities that people look up to for financial advice. Dunlap is the founder of "Her First $100K," a financial education company.
Erin Lowry of Broke Millennial
Known as the founder of Broke Millennial, Erin Lowry is far from broke. She is a renowned money expert and has authored three personal finance books, the latest one being "Broke Millennial Talks Money." She gives practical advice on helping women get through challenging financial conversations, such as a salary raise with their boss. Or explaining to a friend you can't afford to be a bridesmaid for the nth time. 
Kara Stevens of The Frugal Feminista
Kara Stevens is the founder of The Frugal Feminista, personal finance and personal development company dedicated to helping women have a healthy relationship with money and themselves. Her teachings on how to be brave, happy, and wealthy have been featured on Huffington Post, Business Insider, and The Washington Post, among others.
Finance Influencers: What Sets Them Apart?
Before we go any further, have you ever wondered what makes the top finance influencers different? What do they know and what do they do that sets them apart from the so-called "ordinary folk"? Let's find out what Amazon founder Jeff Bezos has to say about it. 
Everything Has An Overhead
The trouble with people is that they tend to have extremely high standards. They want their work-life balance to be perfect and this simply is not possible. If you can enjoy half of it that in itself is amazing since very few people achieve this. 
Why? Because the reality is that everything comes with an overhead. There are pieces you will not like. Even if you are a supreme court justice, there will be things about your job you will not enjoy. You just need to accept that it is part of it. 
Love Your Work
Find something you are passionate about. This is not hard to understand. Before you start a career, think about the choices you are going to make. If you don't like the work you are about to embark on, every day will be miserable for you. 
Discover what gifts you have and challenge yourself to do things you don't think you'll be able to do. Get out of your comfort zone every once in a while. This is the only way for you to grow. 
Take Risks
Risk is an important component of progress. This is how pioneering movements in the world of various kinds are made. Regardless if they are in the areas of geographical physical exploration, or perhaps the cerebral exploration of scientific fields, it does not matter. The point is, that every successful individual has taken substantial risks intellectually, emotionally, and financially. That is how they achieved everything they have and are today. 
Are Gen Z Social Influencers the Real Deal?
Trust them or not, Gen Z social media influencers use powerful social media platforms like TikTok and Instagram for promoting their brands and products. They have earned a massive following and so it's only fair that we explore the realities of them being top and upcoming financial influencers or more aptly, Gen Z finance influencers. 
Should Social Media Be Your Source for Sound Financial Advice?
Social media influencers gain a massive following by posting engaging content, being relatable, and building a strong rapport with their audience. This in turn creates a community of followers who believe the influencer is involved and the information they are sharing. 
Something like this is completely understandable as getting free advice from your social media platform can be a breath of fresh air compared to traditional financial advice. Since more often than not, they feel intimidating, even confusing. 
Lacking Information Due to Brevity
The most successful social media platforms require content creators and influencers to catch their viewers' attention in the shortest amount of time. Because of this, their content containing financial advice may lack vital information for brevity's sake. 
Therefore, be smart enough to do your research as well. Catchy and snappy videos of "overnight success" usually do not disclose all the risks involved. Again, if it's too good to be true, it probably isn't. 
How to Avoid Being Scammed
This brings us to the most important question of all: how can you avoid being scammed? Go directly to the service provider as this will supply you with the information you need, risk-free. Also, if you wish to compare various financial products on the same site, comparison websites can come in handy. 
There is nothing wrong with entertaining financial influencers online. It's highly accessible and most of the time, it's free. Just remember that taking financial advice from these influencers has its risks. So make sure to do your homework before making any serious financial decisions. 
Should You Really Listen to the Top and Upcoming Financial Influencers?
Definitely. But should you follow everything they say? Again, discernment is the key. You need to learn to 'sift through' their various points of view. As we have explained, social media's nature is to create content that will catch the audience's attention in the shortest amount of time. So key components, or vital information may be set aside for the sake of brevity. Think, analyze, compare. In the end, getting the best personal finance advice is still up to you.
Now, if you're interested in becoming an influencer on today's number one social platform, read our post "How to Become an Influencer on Facebook Without Breaking the Bank."